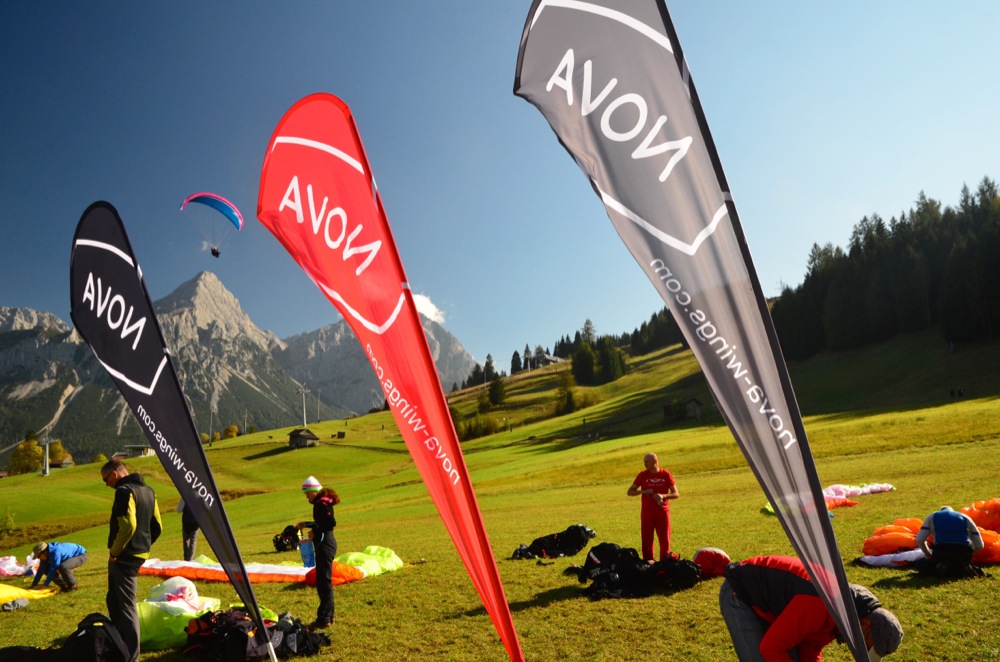 Next Post
Previous Post
Hi all, what you read here is a short summary of another outstanding year of paragliding for the NOVA Pilots Team, which we celebrated in Lermoos, written by "El Capitano" (nickname within the team of team manager Till).
1 week before the meeting: Still in vacations in Armenia and Georgia, but looking forward to the team meeting and seeing my mates.
6 days before the meeting: New team-T-shirts with the new logo are being delivered. Strong relief among NOVA staff.
4 days before the meeting: Numerous phone calls with Jasmin from Hotel Juchhof and Alex Rauter, our local team pilot in the area who organizes everything. Luckily, Jasmin seems to be a patient person.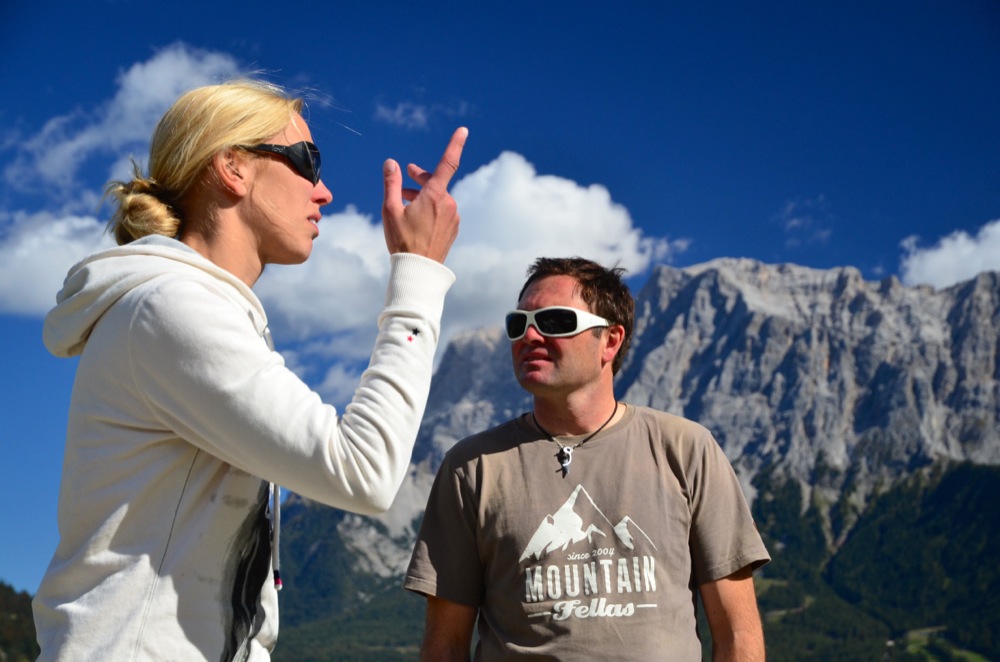 2 days before the meeting: Weather forecast looks very good. We will be able to fly – maybe even fly really well.
1 day before the meeting: Bad news – we might have NO Mentor 4 at the meeting, because of load test, maybe one. Pilots will be disappointed…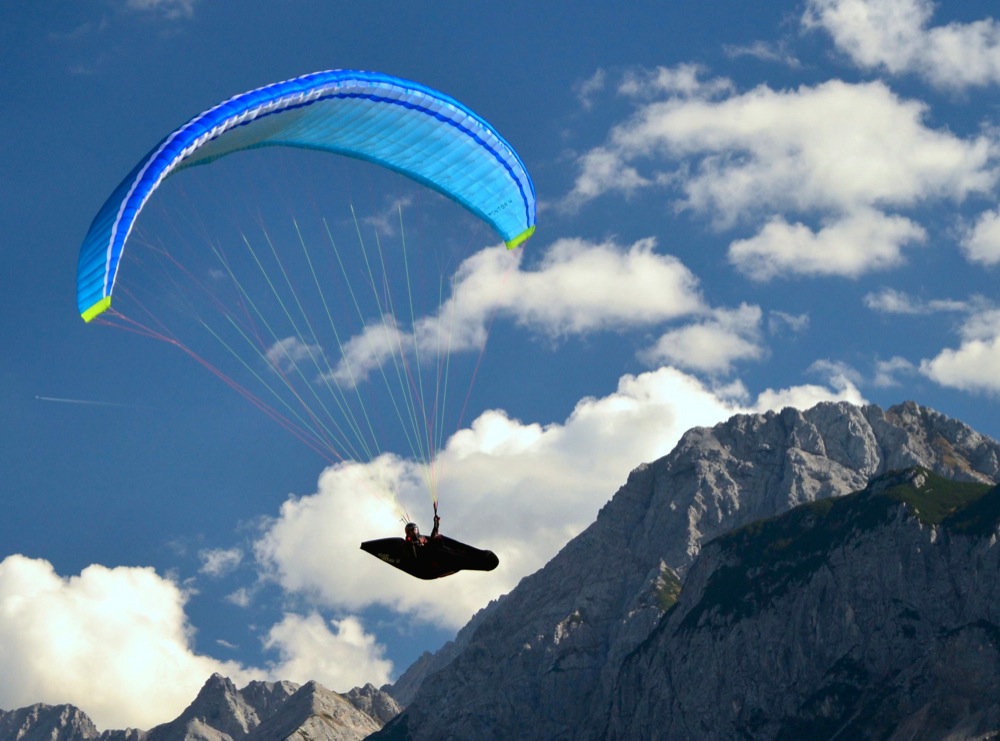 Friday morning 9 am: I pick up Claudia Szilagyi, team pilot from Italy, in Innsbruck. Good mood during the ride. Weather looks great!
Friday morning 10 am: We are not the first ones to arrive. Hotel Juchhof is located 50 meters away from the gondola to Grubigstein and 100 meters away from the landing zone. It couldn't be any better.
Friday morning 10.30 am: Toni Bender arrives really early. Never experienced this before. Very good omen for the event.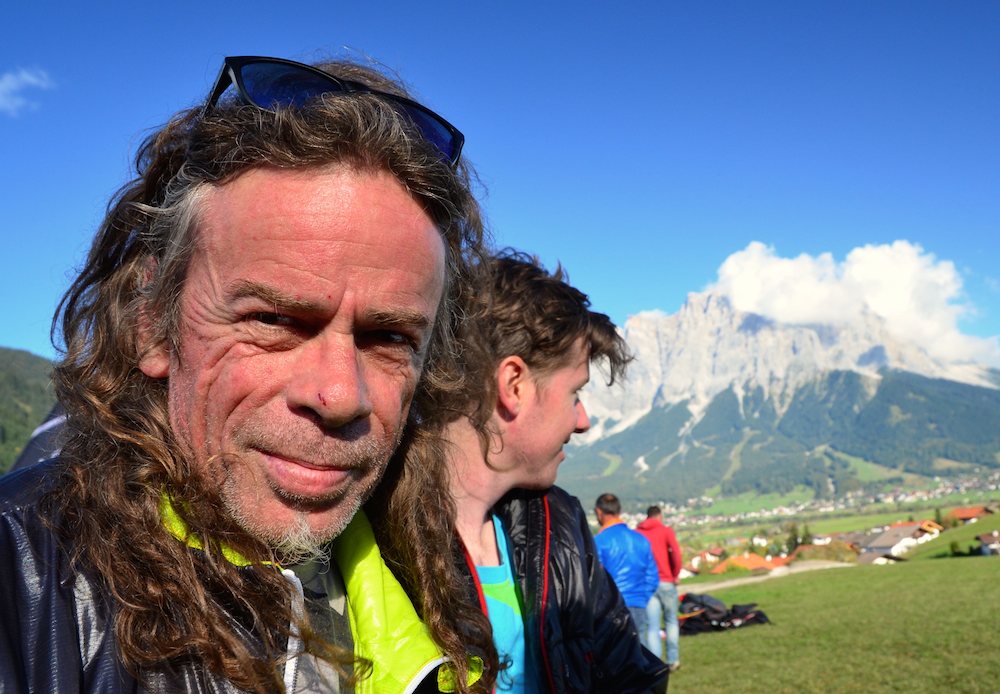 Friday morning 11.15 am: Going up with gondola to Grubigstein. Positive surprise on the mountain: they have E-I-G-H-T (!) different launch sites ranging from northwest to north, east, and south. All clearly marked.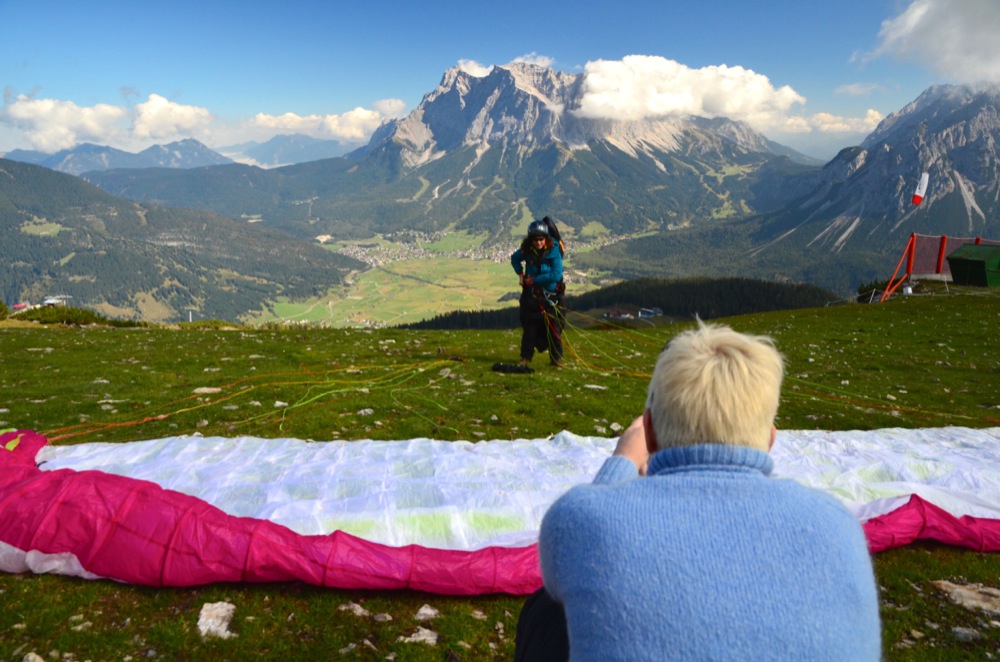 Friday daytime: Very nice flying in STUNNING SCENERY!  Berni Pessl flies almost 6 hours.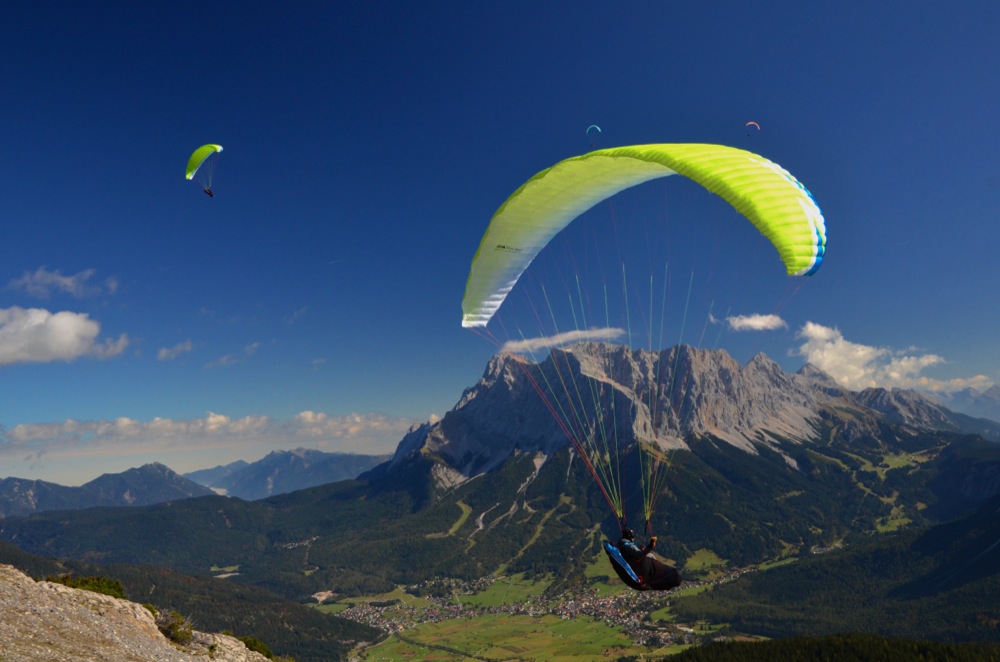 Friday late afternoon: More people arrive, beertime begins.
Friday evening: Beertime continues.
Friday night: Beertime continues (for some). I decide to go to bed. The weather forecast looks to good for more beer…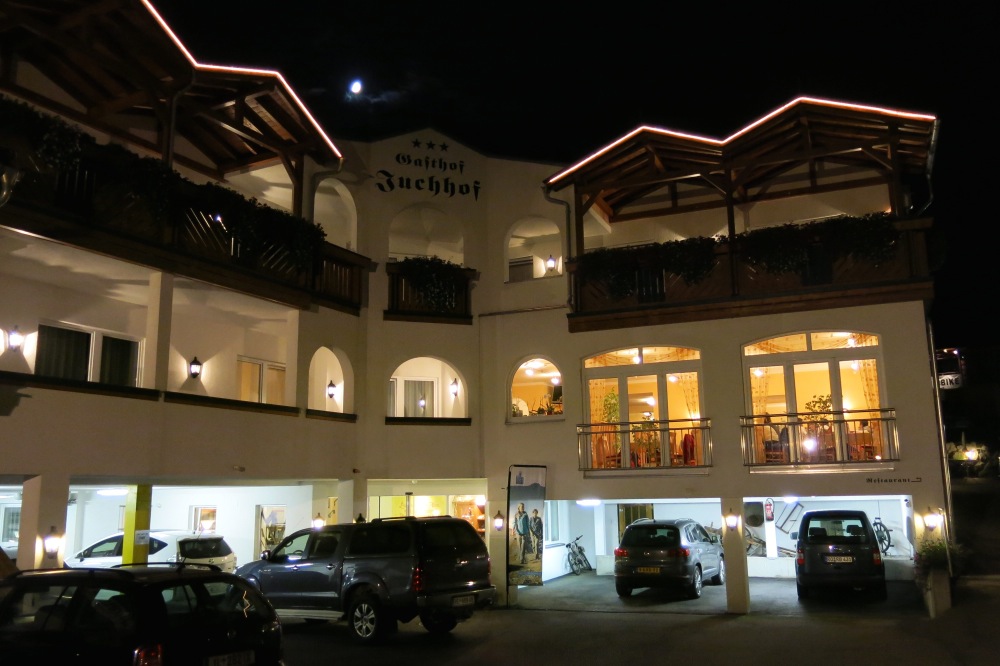 Saturday 6.15 am: My room mate, X-Alps participant and ultrarunner Steve Nash, gets up and takes a shower. It is still too early for breakfast, so he has to wait. He says he normally goes for a run at that time of the day. Today, he is talking to me instead. I would have kept on sleeping though…
Saturday before noon: The rest of the expected people arrives. In the evening we will be about 50 team pilots and 10 NOVA staff. The commitment of the pilots is unbelievable: Kay Tauscher (next photo) travelled here from Boulder (USA), Guro Bjerk from Northern Norway, Michal Bujnowski from Warszawa, Steve Nash and Kerim Jespersen from England, Rinaldo Vuerich and Claudia Szilagyi from central Italy, Sebastien Fiastre from France etc. Maria Grazia Crippa shows up with her husband. He has to drive her because she has broken ankle. Still she comes. I am a proud team captain.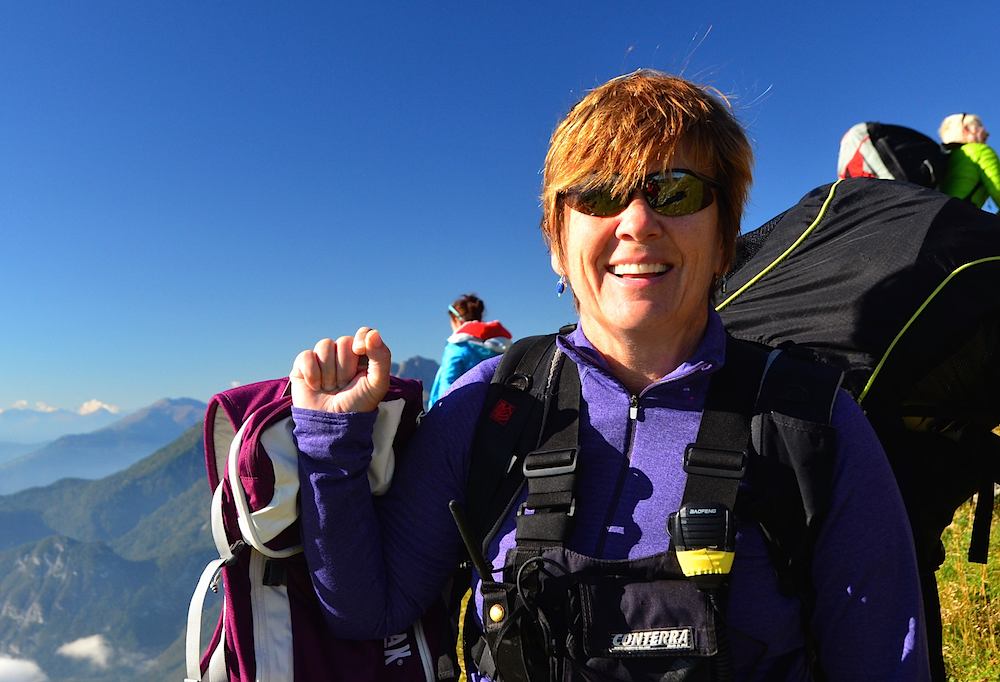 Saturday daytime: Even better flying than yesterday! Climb rates up to 6 m/sec. Various pilots approach or even reach the peak of Zugspitze.
Saturday 3 to 5.30 pm: Many happy pilots landing after a great day in the air. Paula, Toni's dog, is also working on a great day in the air.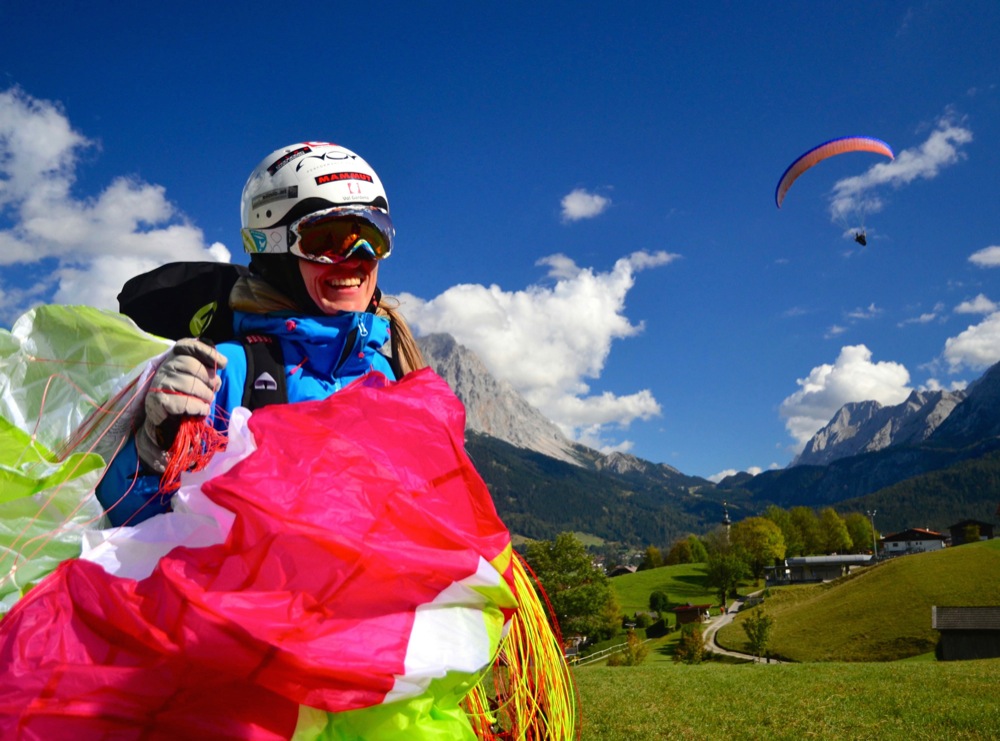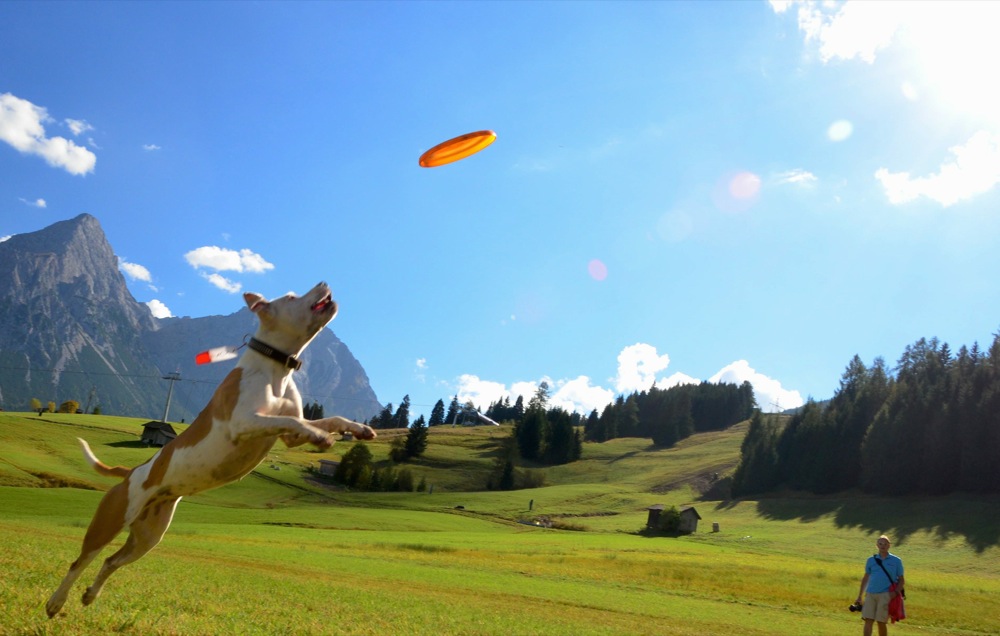 Saturday 6 pm: Meeting starts with introduction. At NOVA the new people in the office are Andrea Neerd and Kristin Lamm, as well as Manuel Fasser and Niki Kurcz. In the team the new members are Claudia Szilagyi (Italy), Florian Heuber, Luca Bayer, Timon Weber (Germany), Michal Bujnowski (Poland), Sebastien Fiastre (France).
Saturday 6.30 pm: Hotel is able to change plans and serve dinner earlier than scheduled. Good. We are soooooo hungry!
Saturday 8 pm: "NOVA brain wash" starts. Wolfi, Mik and me do a review of last season. What a successful year again (more on that in one of the next blog entries). Manuel presents the new Corporate Design – which leads to long discussions. Till explains the team vision.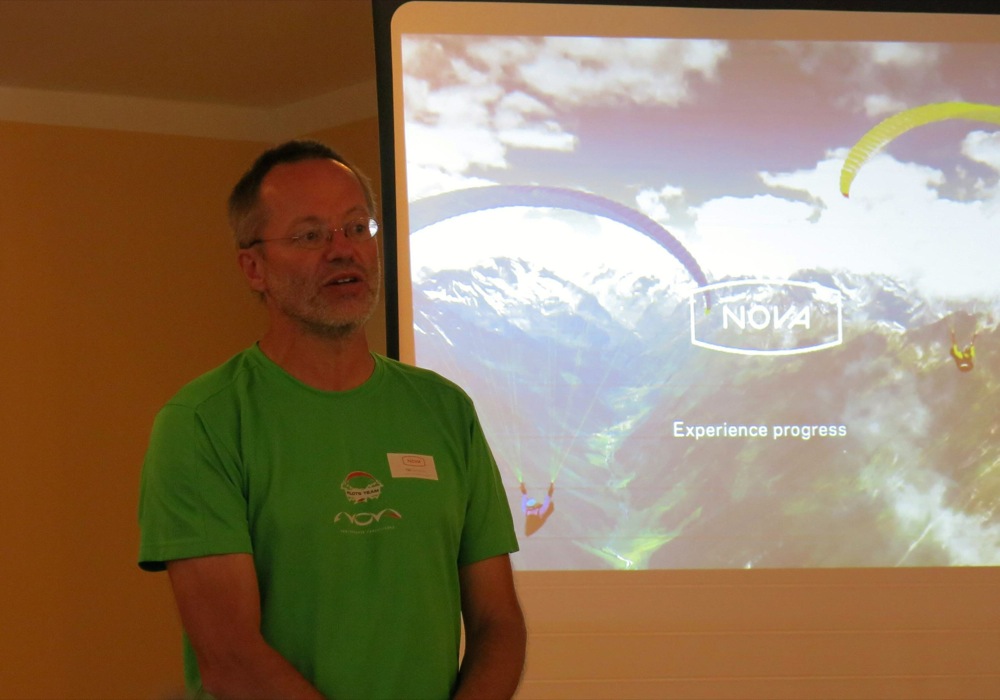 Saturday 9.45 pm: Award ceremony "Pilots of the Year 2014" (Berni Pessl, Tomy Hofbauer, Vera Polaschegg) and "Newcomers of the Year 2014" (Timon Weber and Luca Bayer).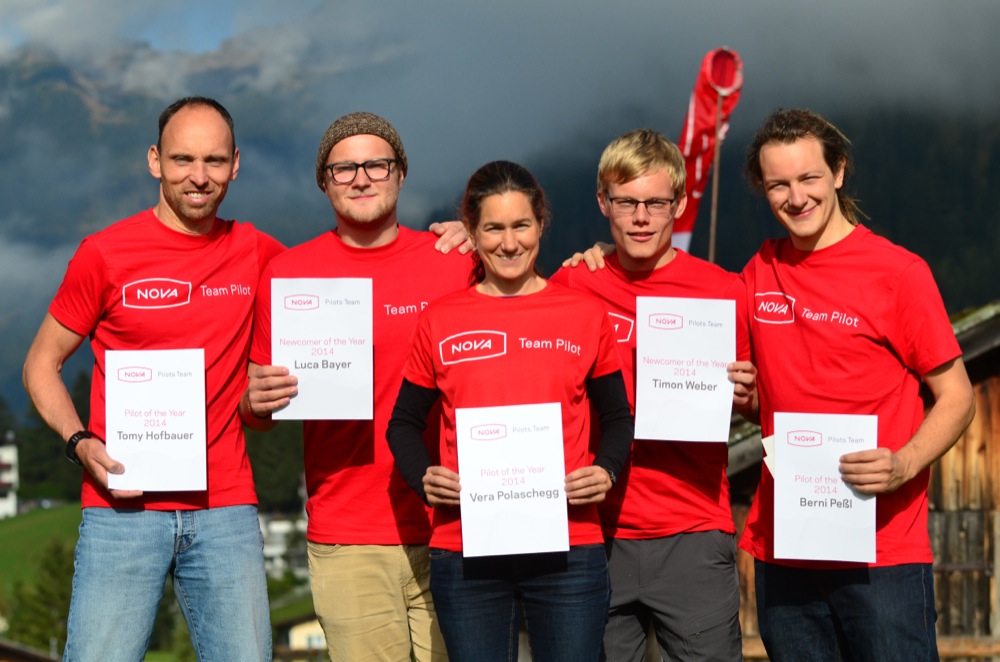 Saturday 9.55 pm: I make a major mistake. When talking about pilots who would have deserved to become pilot of the year, I also name Rinaldo Vuerich (Italy) for his overall performance with an airtime of 336:39 hours and 7145,3 km (mostly on Mentor 3). Embarrassingly, Seb Benz (Switzerland) flew a total of 328 hours but 9304 km on a Factor 2 (after his Australian summer). Luckily, Seb takes my mishap easy…
Saturday 10 pm: Desperate try of our Italian team pilots to make Berni Pessl change his nationality into an Italian by giving him a "P. Pessl 300" jersey of the Squadra Azzura (National Football team) as a present. I am afraid he will remain Austrian.…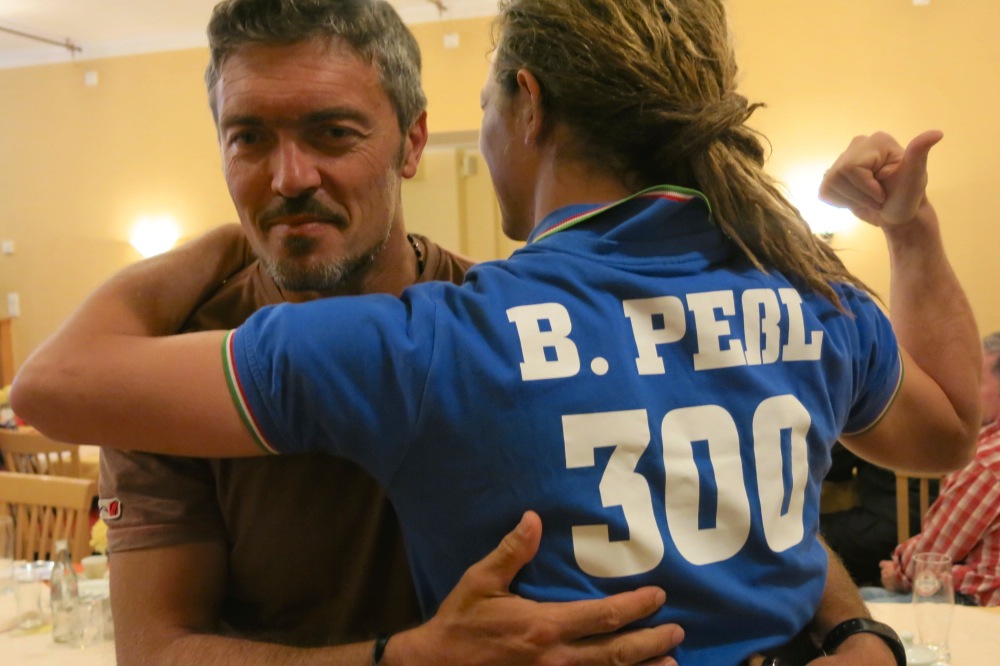 Saturday 10.15 pm: Present for team pilot Heidi Insam from Val Gardena: a baby harness for her little son Axel (only a few weeks olds). Heidi loves it. I am not sure about her mom's thoughts, however… (her mom came along to take care for Axel).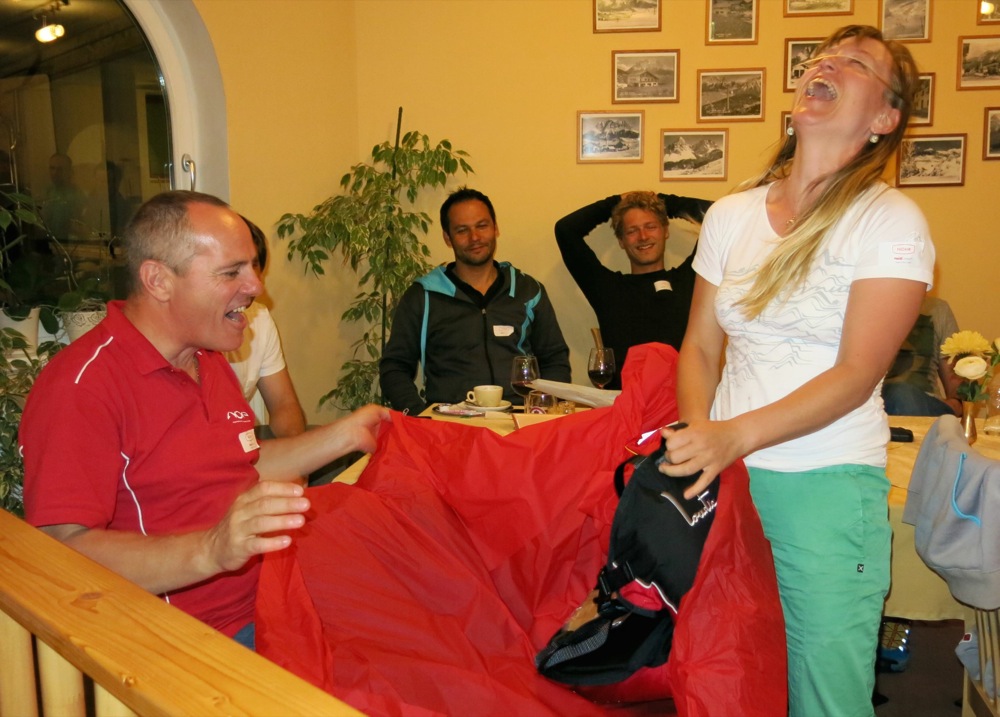 Saturday night: Big boss Wolfi testing some of the team pilots' capacity for suffering from Nicotine at the bar. I had to go to bed, my lungs were about to collapse. It is said people consumed alcohol…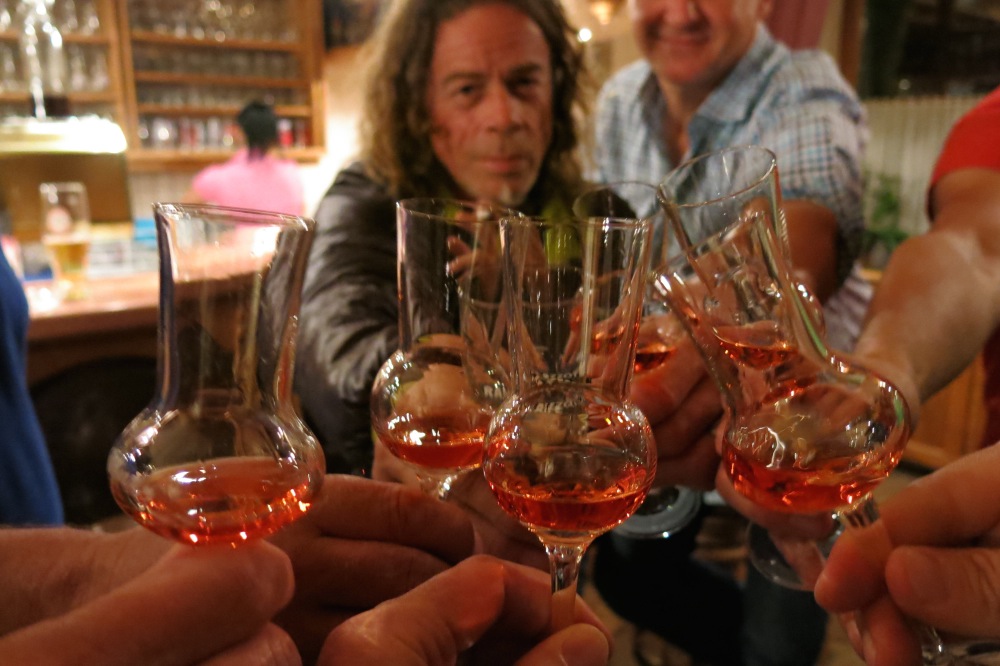 Sunday morning 5.30 am: Finally, the bar tender may go to bed too…
Sunday 6.00 am: My room mate, X-Alps participant Steve Nash, gets up. He wanted to do a hike & fly with Pipo – but it is raining. So he takes a shower – and is too earlier for breakfast again. So he has to wait again. Today, he is talking to me instead again.
Sunday after 8 am: Slow breakfast. Still poor weather.
Sunday 10 am: Photo shooting of the NOVA Pilots Team and the Pilots of the Year. The sun comes out again.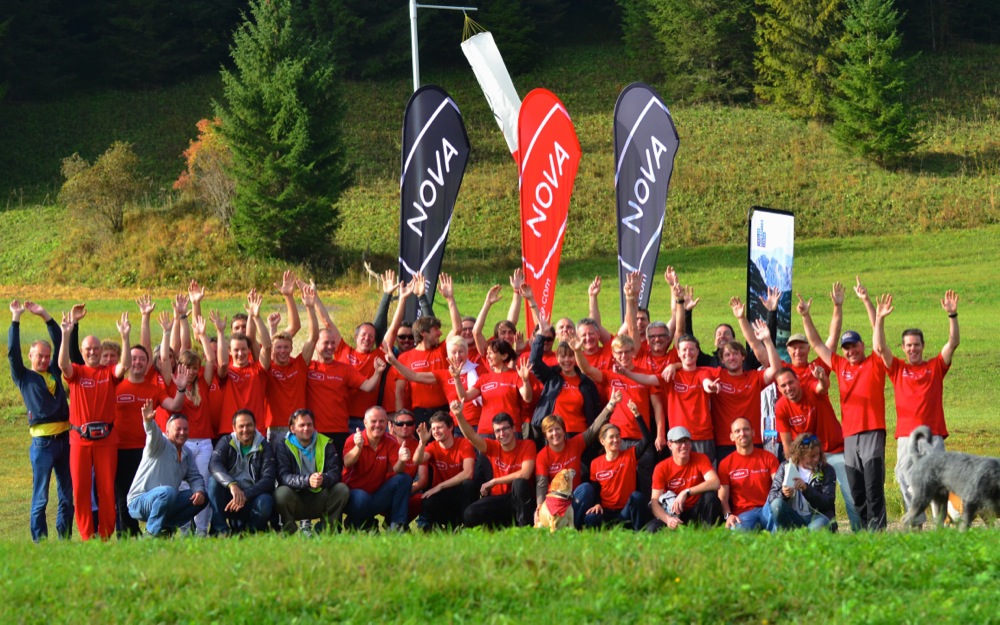 Sunday daytime: Weather is fine again and we can go flying again. Chris, Luca and some others look a bit tired. Wolfi (right) looks surprisingly good. But maybe he is just enjoying a great season with his business partner Christian.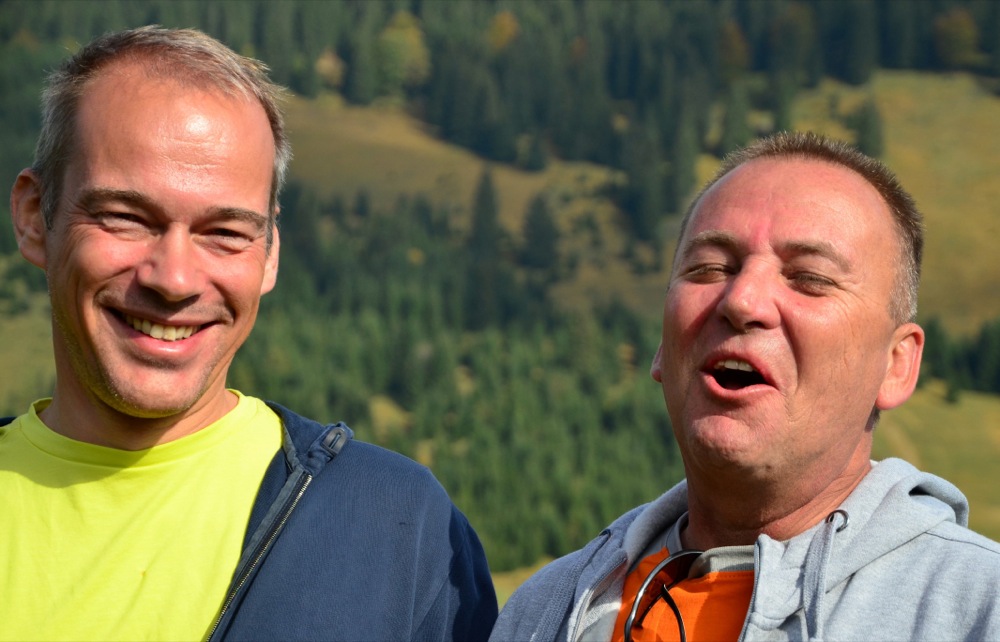 Sunday night: I am very tried and go to bed early. But I am a happy man. I love paragliding – but it is even better to share the passion with such nice folks.
I hope enjoyed the read.  Thanks to
the team mates for being such a great team.
Alex Rauter (and Anneke) for organizing everything.
Hotel Juchhof (juchhof.at) for your patience and tolerance
Tiroler Zugsoitz Arena and Bergbahnen Langes for your support
NOVA for tolerating me as a team captain.
Some more photos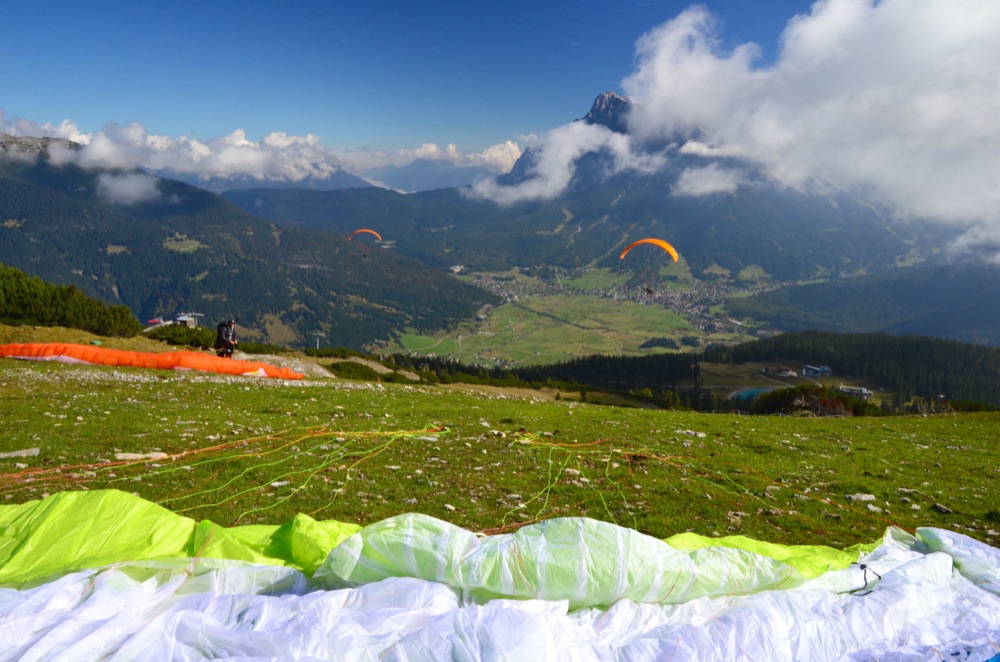 Perfect wide and flat launch sites on Grubigstein. It  offers 8 launch sites for almost any wind direction except southwest.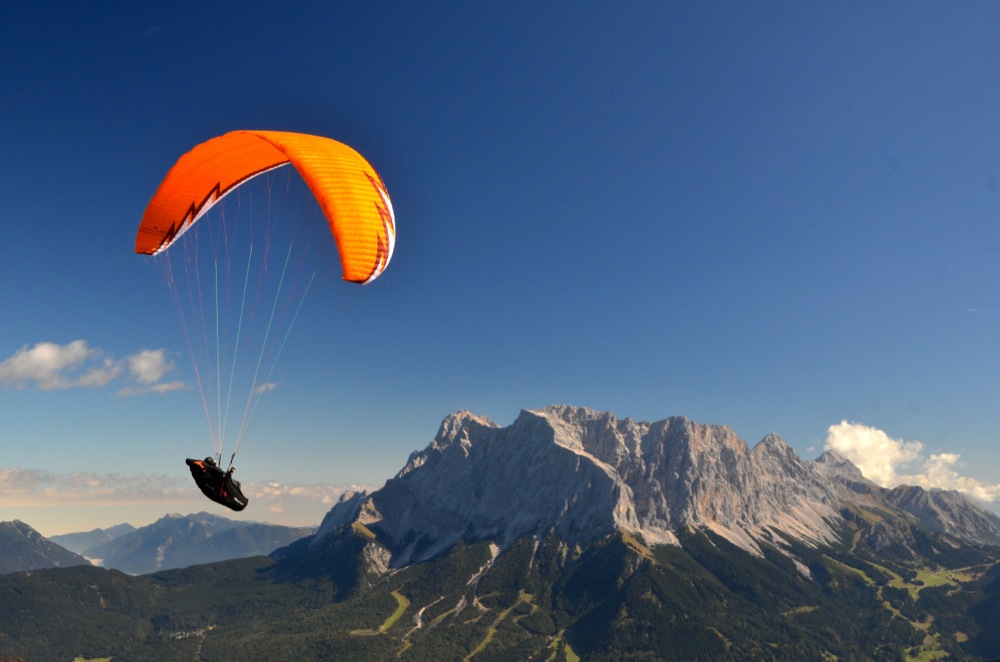 TRITON 2 (EN C) right after launch from the east launch.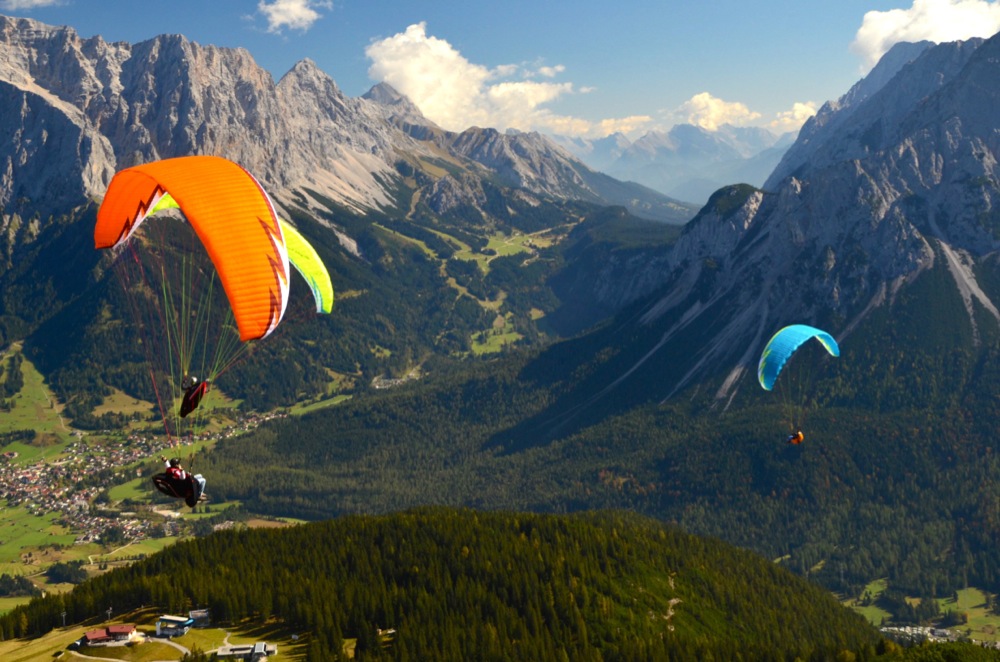 Air traffic with a stunning view of Zugspitze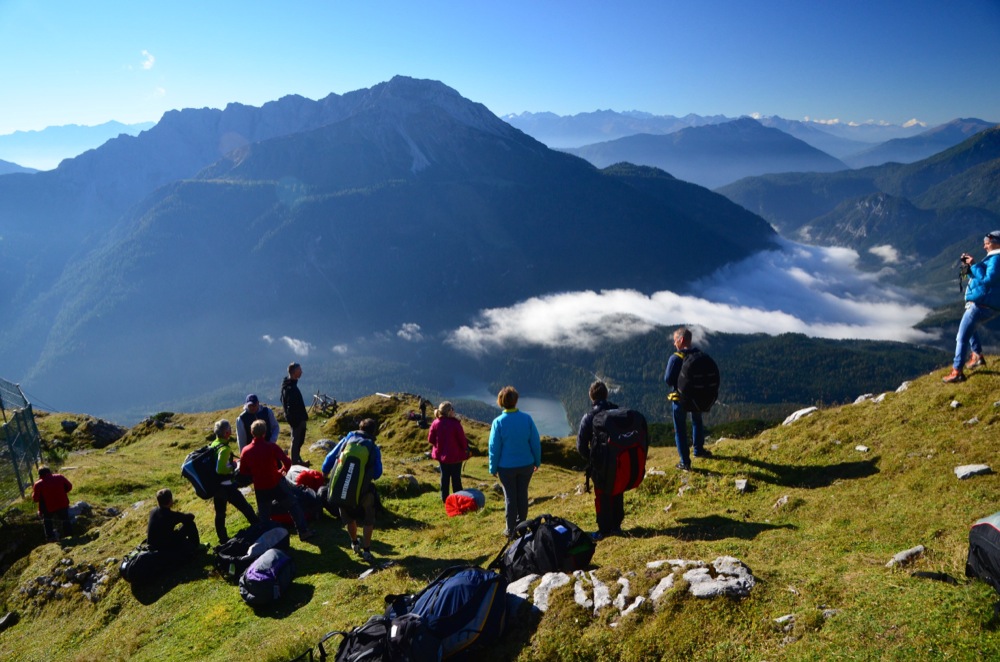 The only launchs ite that is not that easy is the one to the southsoutheast. However, it leads directly into early thermals.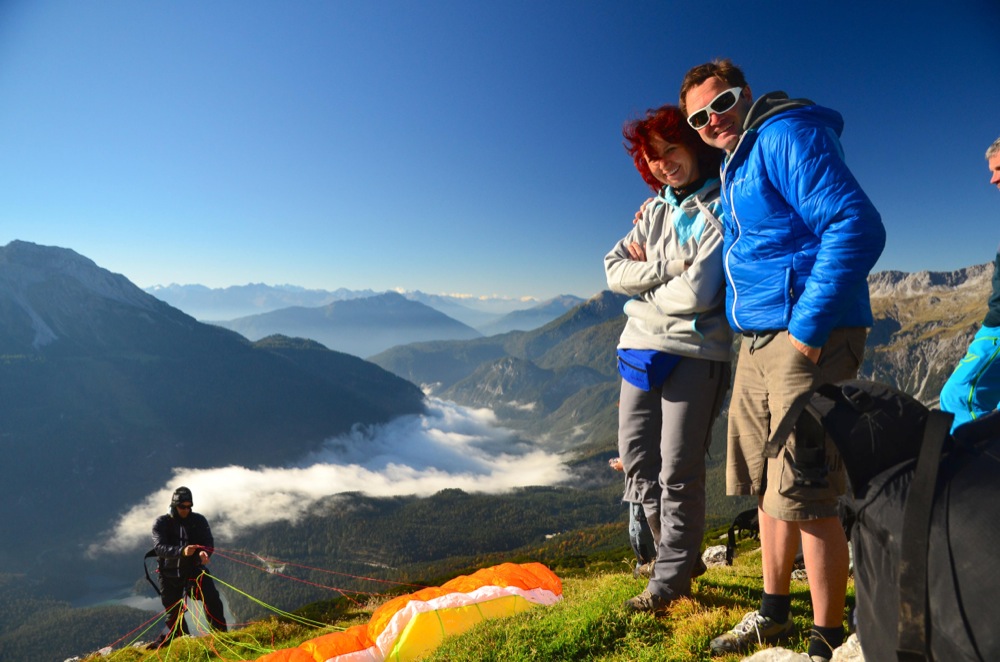 Claudia Szialgyi and Alex Rauter watching Pipo Medicus preparing to launch with a SUSI Q  10.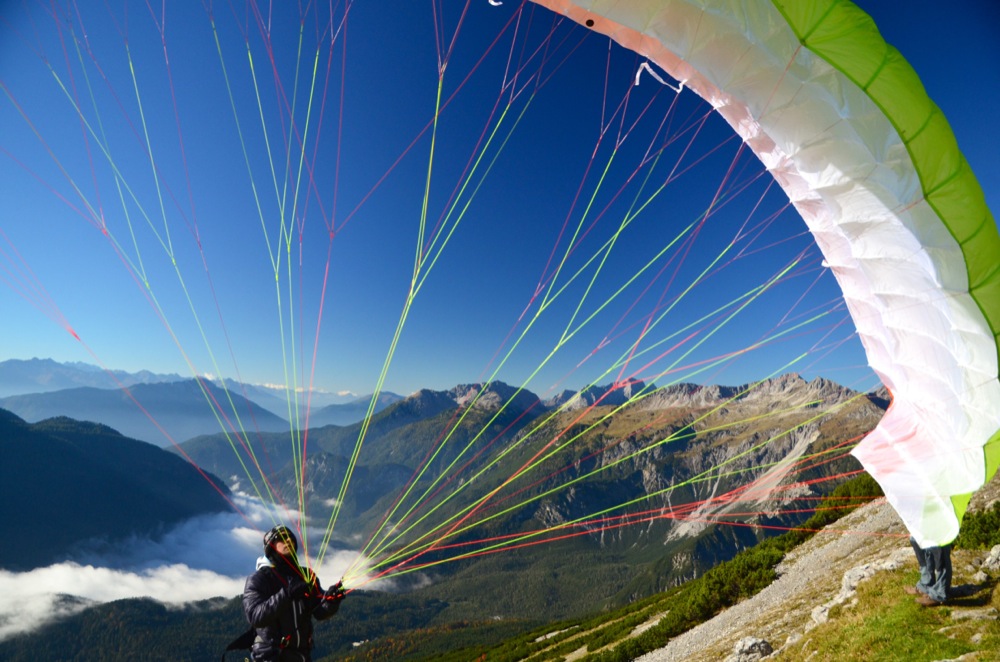 The "Head od Design & Development" (Pipo) shows us his mastership in wing handling (we all supposed it should not be too difficult with 10 sqm meter wing weighing a bit more than 2 kg).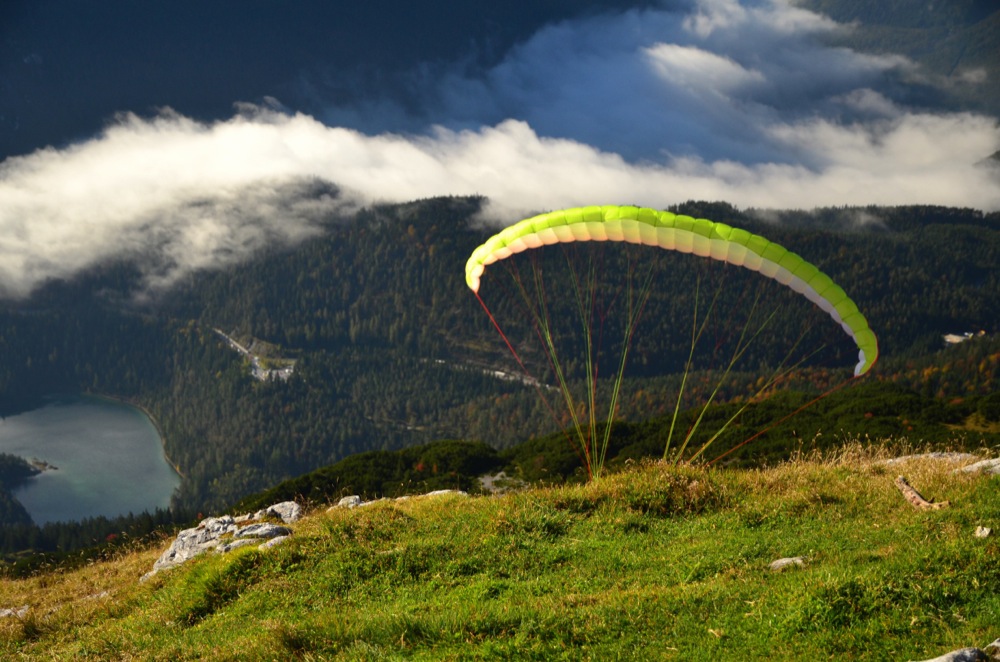 And off he goes towards Fernpass. We were impressed by the sink rate and the speed of the small wing. Nothing for ordinary pilots like most of us…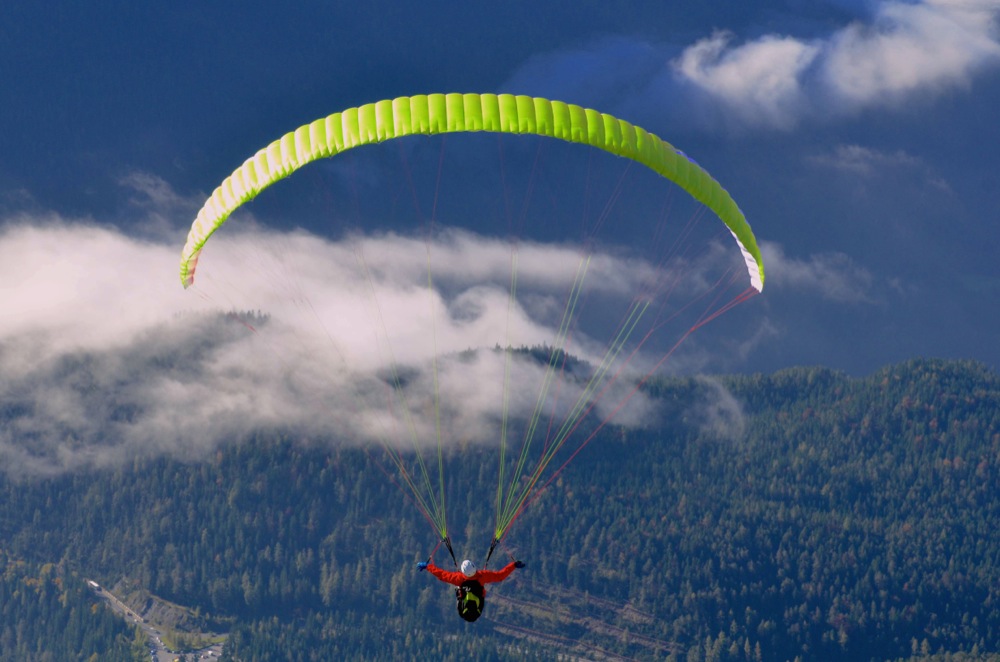 A MENTOR 3 LIGHT right after launch to the southeast.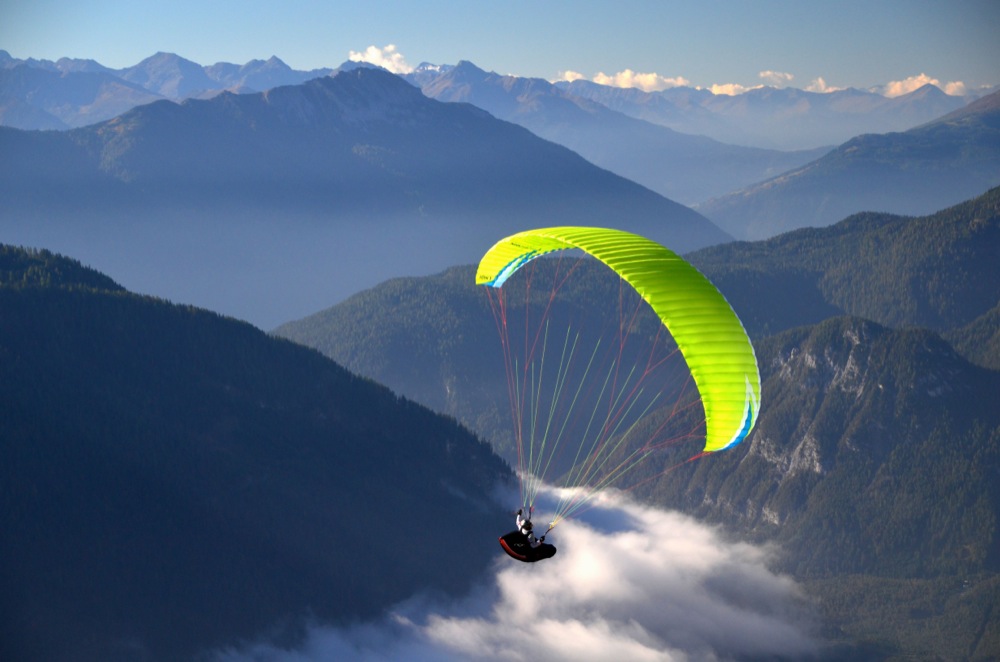 An ION 3 in the old PILOTS TEAM design. We will introduce a new one for next season, but we havn't decided yet.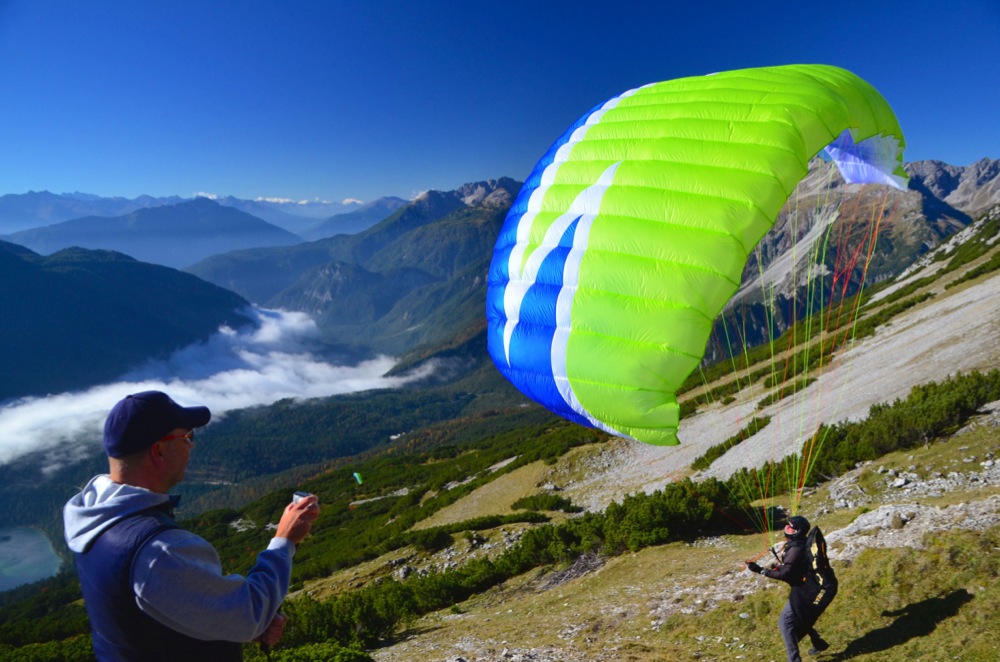 Mik Broschart "goproing" Hermann Klein's launch on a SuSi Q 14.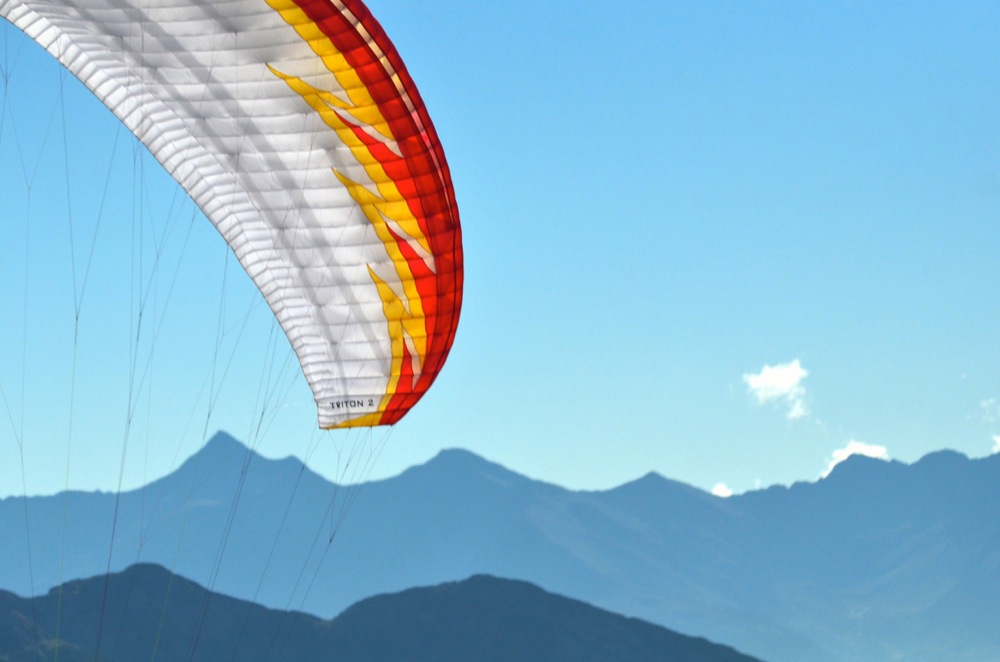 Detail of the TRITON 2 (EN C).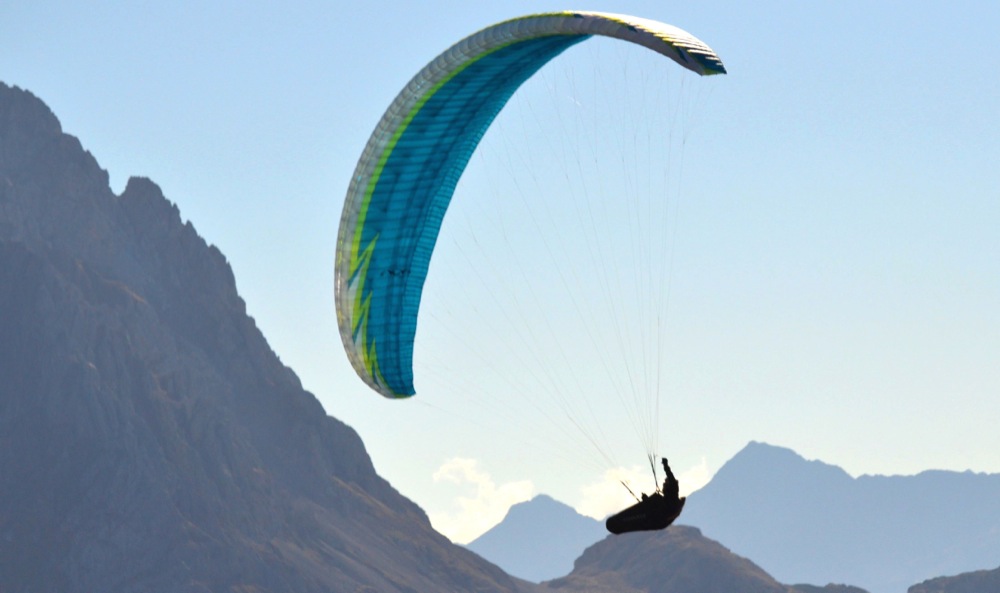 A TRITON 2 in early thermals with the Mieminger Kette (mountain chain) in the background.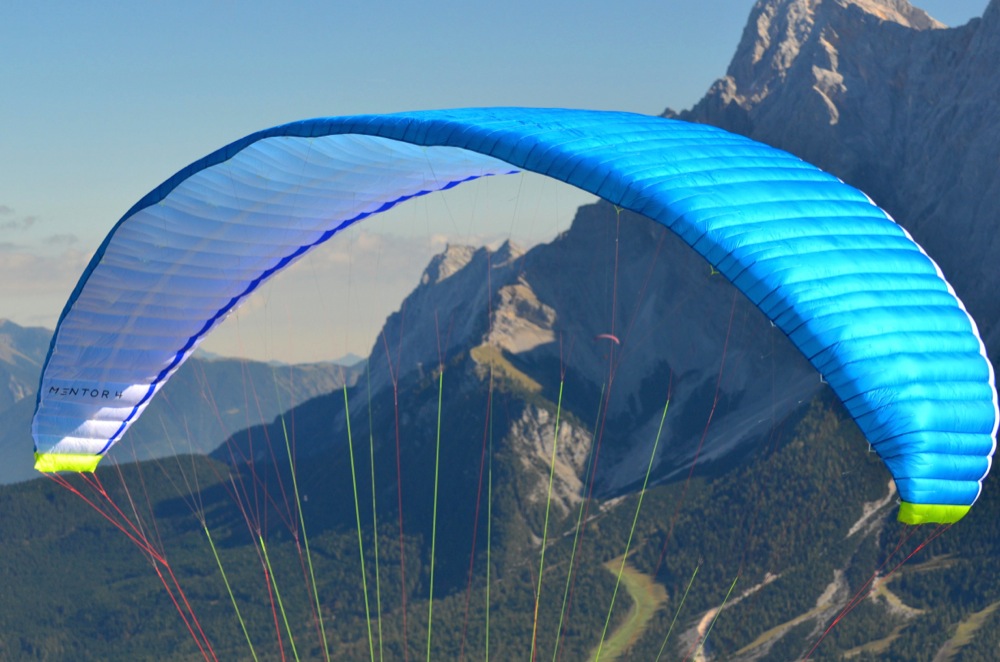 The new design of the MENTOR 4 – topic of hot discussions.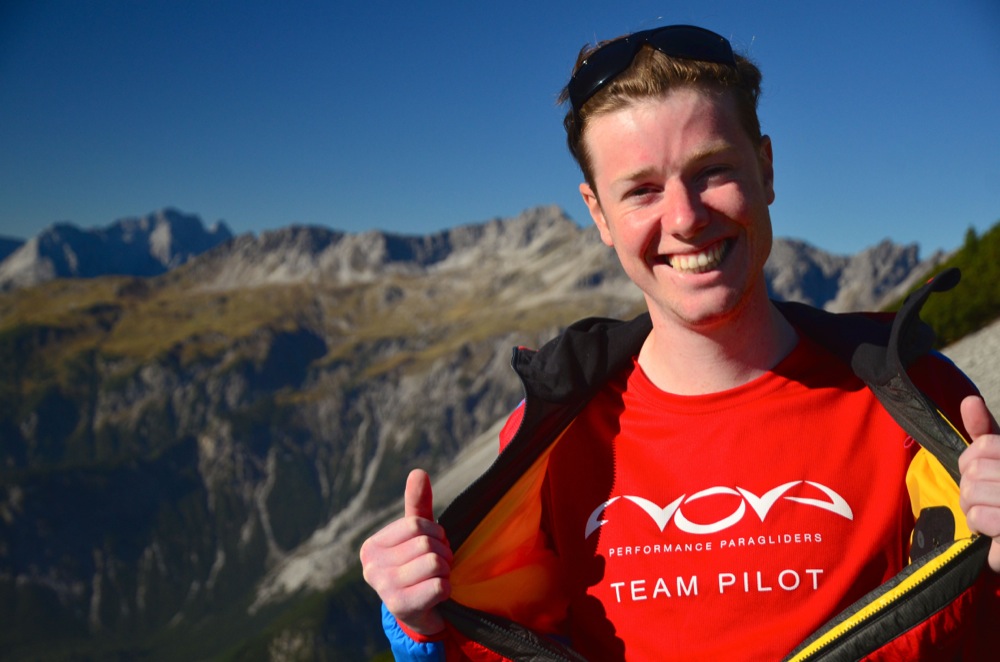 Junior Pilot Dominik Tschoder: proud to wear his team pilot shirt (the old one).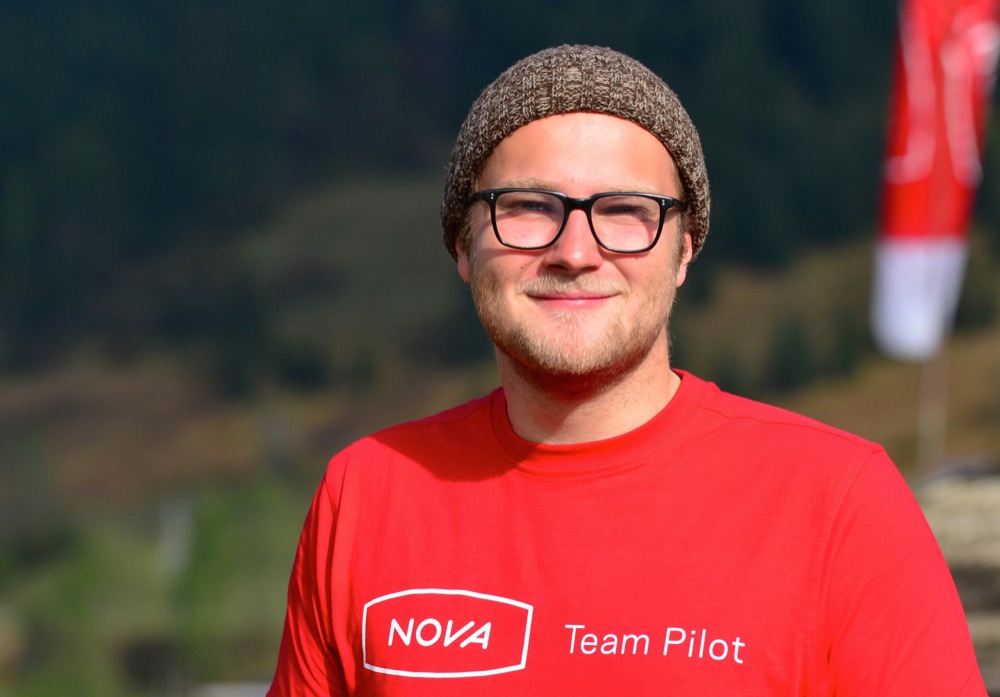 Junior pilot Luca Bayer very proudly wearing the Team T-Shirt with new NOVA-logo. Luca is one the NOVA NEWCOMERS 2014. Here you can read why.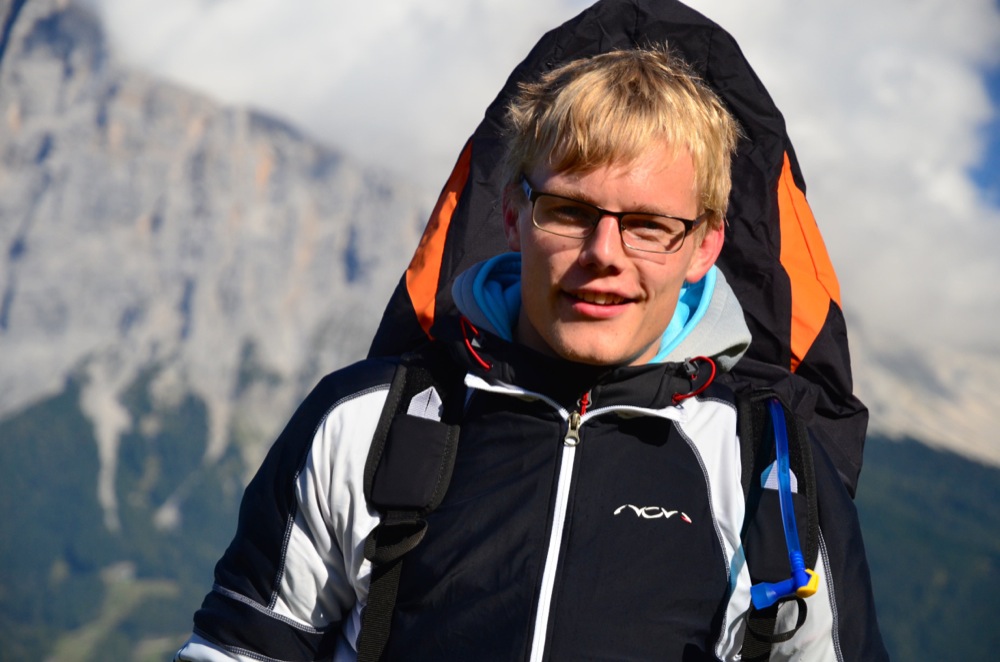 And the other NEWCOMER 2014 is Timon Weber. Have a look at this post in this blog how he did that.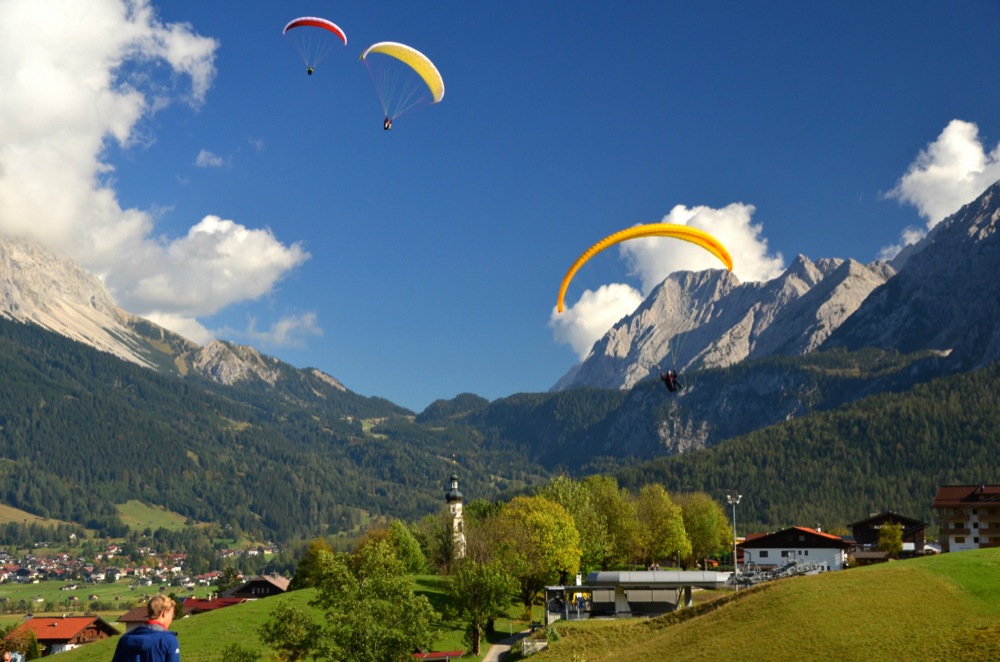 Lots of traffic approaching Lermoos LZ.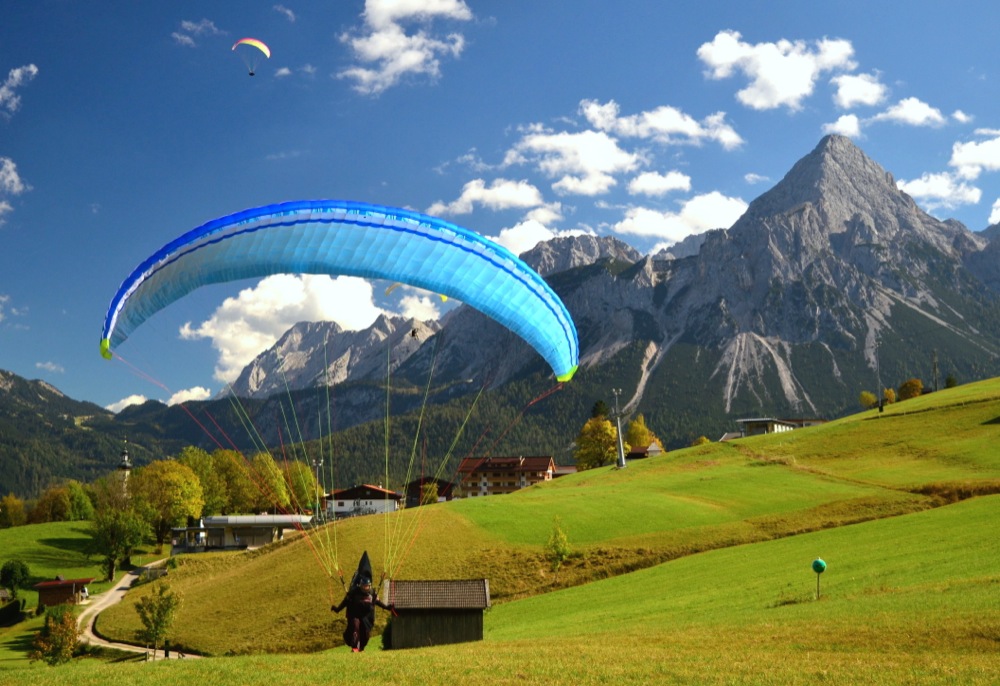 "The ealge has landed" (you know that one?). Well, here MENTOR 4 has landed in Lermoos.. If it was only available already…….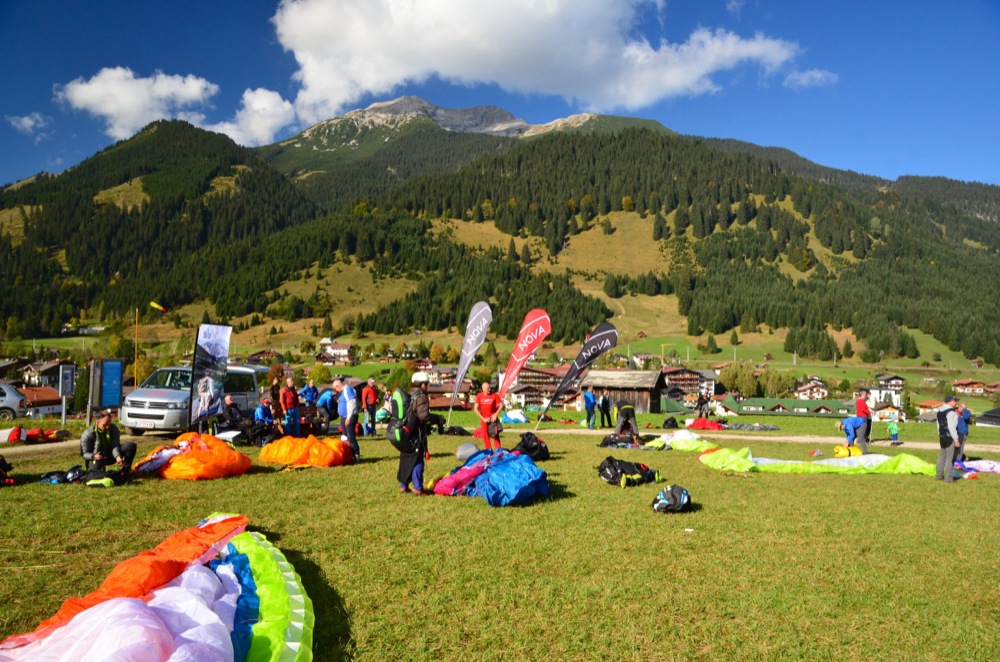 Plenty of smiling faces at the landing zone next to Hotel Juchhof and the Grubigstein gondola.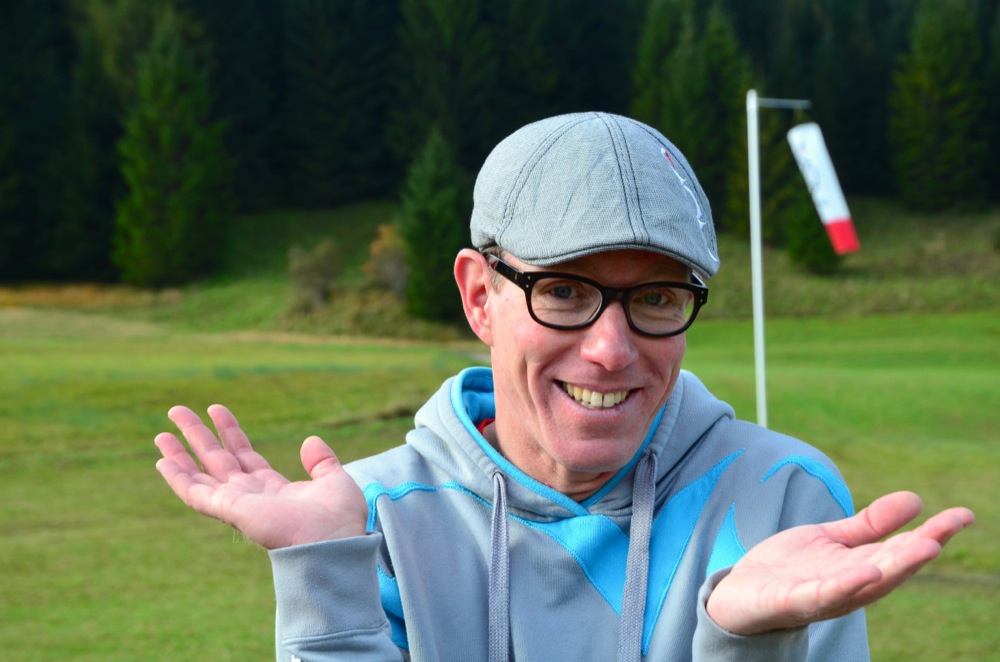 German team pilot Stefan Lauth had an exceptional season 2014 coming in 3rd in the world-wide standard class ranking of XContest.org (6 flights) and also 3rd in the German XC.DHV.de (only 3 flights). He was very close to becoming NOVA Pilot of the Year 2014 – but unfortunately did not.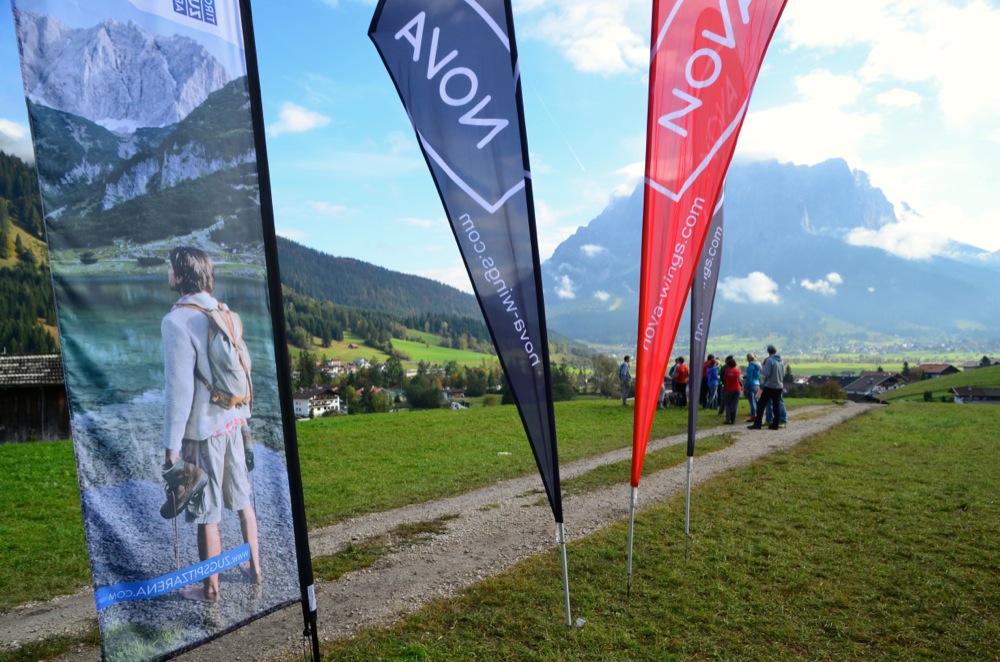 Good-bye team mates, good-bye Lermoos. What a great event…