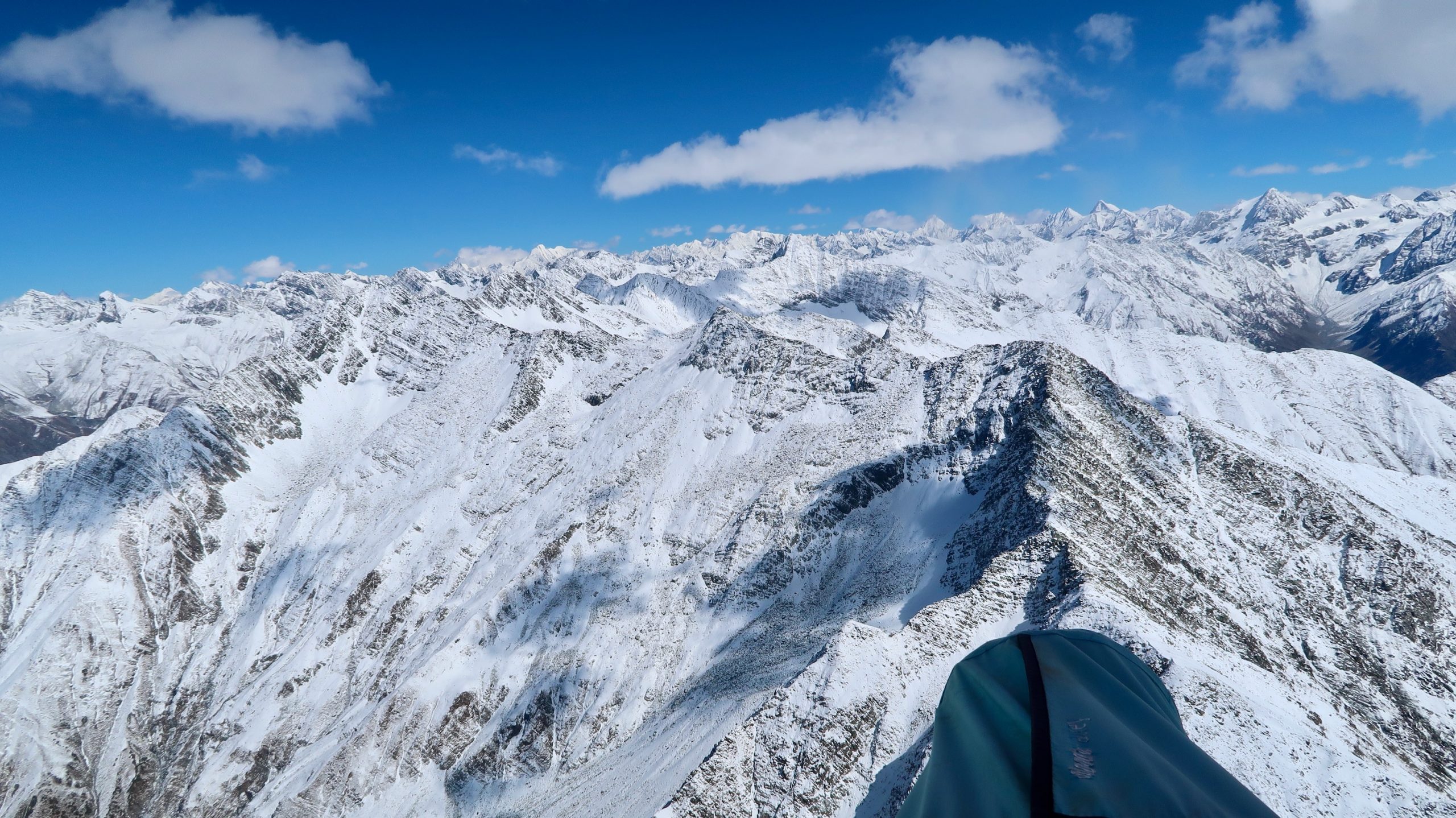 Next Post
Previous Post
Short version: With Bir it was "love at first sight" for me. Bir became my second home, so to speak. If you want to know more … just read on.
Well, every paraglider pilot has probably heard of Bir. Maybe you have also read this blog post by my team mate Tobias Ehrmann: https://teamblog.nova.eu/paraglding-in-the-indian-himalayas-the-bir-pilgrimage/
If you are more interested in practical information about flying in Bir I refer you to the site of my good friend Jigish Gohil at www.paraguide.in. Jigish maintains the most comprehensive info site on all aspects of flying in Bir: http://j.mp/paraglidingindia. Well-worth a visit!
Besides, my colleague Richard Binstead has recorded many good tips at https://richiesadventures.com/2018/09/07/a-few-tips-for-paragliding-in-bir-india/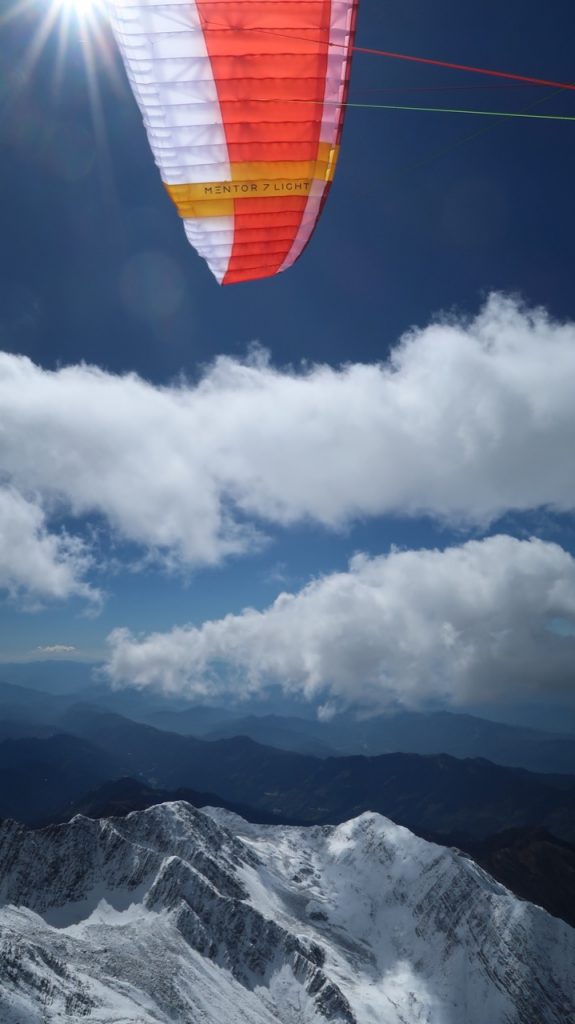 So, now to "my story" with Bir
I would like to mention in advance that I have a lot of experience with traveling in exotic countries and that I am enthusiastic about everything that is new territory for me. India offers a lot in this respect, but is also very demanding for someone who is used to European standards (cleanliness, hygiene, etc.) as a minimum standard.
However, Bir cannot be equated with India, since the rural environment at the foot of the mountains (Himalayas) has nothing to do with the India that we typically imagine and rather corresponds to the big cities.
Having previously travelled to Nepal and Colombia to fly (I always travel individually and usually alone), I finally had to go to Bir in 2017. Since then, I've been there once or twice a year for a few months each time, a total of seven times. I rented the upper floor of a nice big house in Bir with a friend during my stays in the last five years, which was of course great. Unfortunately, the contract expired during the Covid period. Now I rent accommodation like all the other foreign pilots.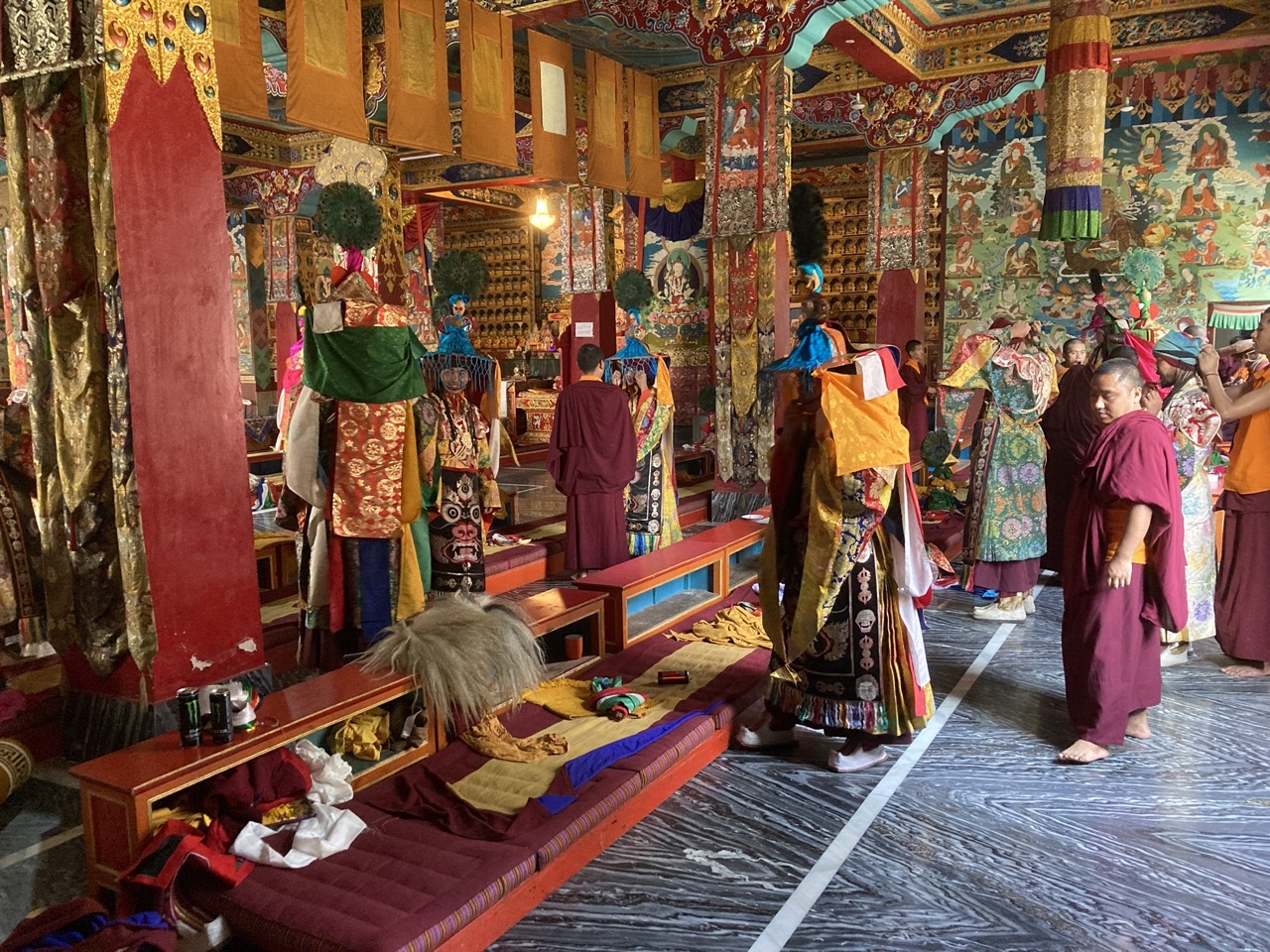 Rich culture
For me, the mix of the different cultures (Tibet/Buddhism and India/Hinduism), the landscape, the flying itself, the food, the people and the friends results in a unique fascination, which always draws me back to Bir. In addition, the time window of October (April a little less) fits very well into my schedule. Most of the time I am in Bir for about six weeks, but I add two or three weeks in the front or back to travel, practice yoga, meditate or whatever. Goa, Kerala, Sikkim, Assam and and … are still on the agenda. And since I am already in (early) retirement, time is not an issue.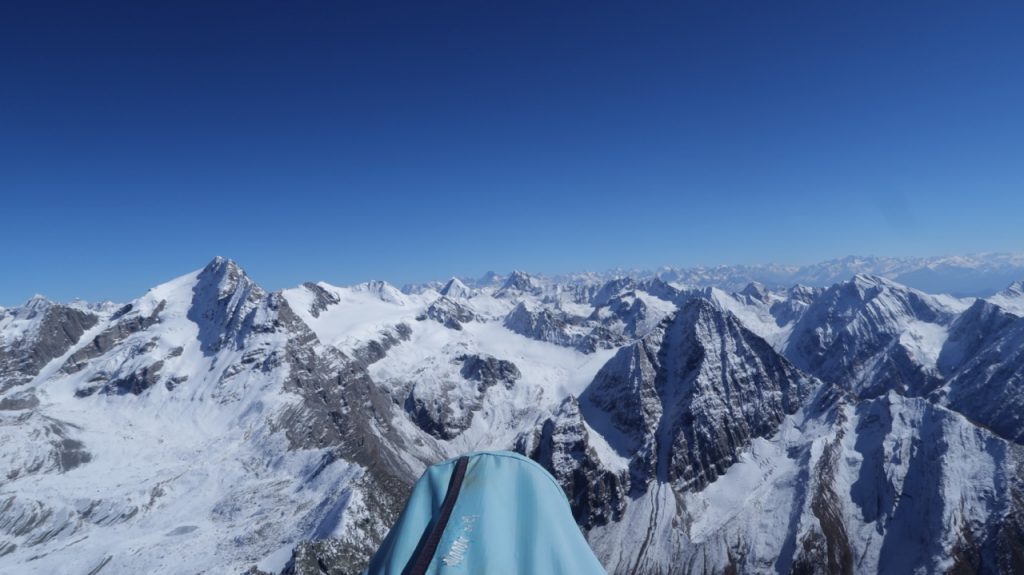 Why paragliding in Bir?
Regarding flying, my fascination comes from several factors, but it is probably best seen from the pictures (see below).
Very good, reliable conditions in October, which almost guarantee great XC conditions.
Huge terrain for easy to difficult flights, bivouac flying included.
Suitable for less experienced pilots up to X-Alps heroes (some you meet there regularly).
Unique experiences flying with the many and biggest vultures.
Playing with the clouds, flying 1000m above the cloud base.
Lots of airtime and often distances >100km, on few days also >200km.
Good infrastructure for travel to the takeoff and relatively easy retrieve (English required though).
In Bir it is possible to fly individually, i.e. without an organized group with guide (needs a bit more time).
Very high base altitudes (>5000m) are often encountered and spectacular views guaranteed!
International meeting of pilots from all over the world. Some come of them have been coming for years! In 2022 there were plenty of Russians.
At the huge landing site people meet each other and exchange the "classic XC-hero-stories", i.e. the sociability has of course also in Bir a high value.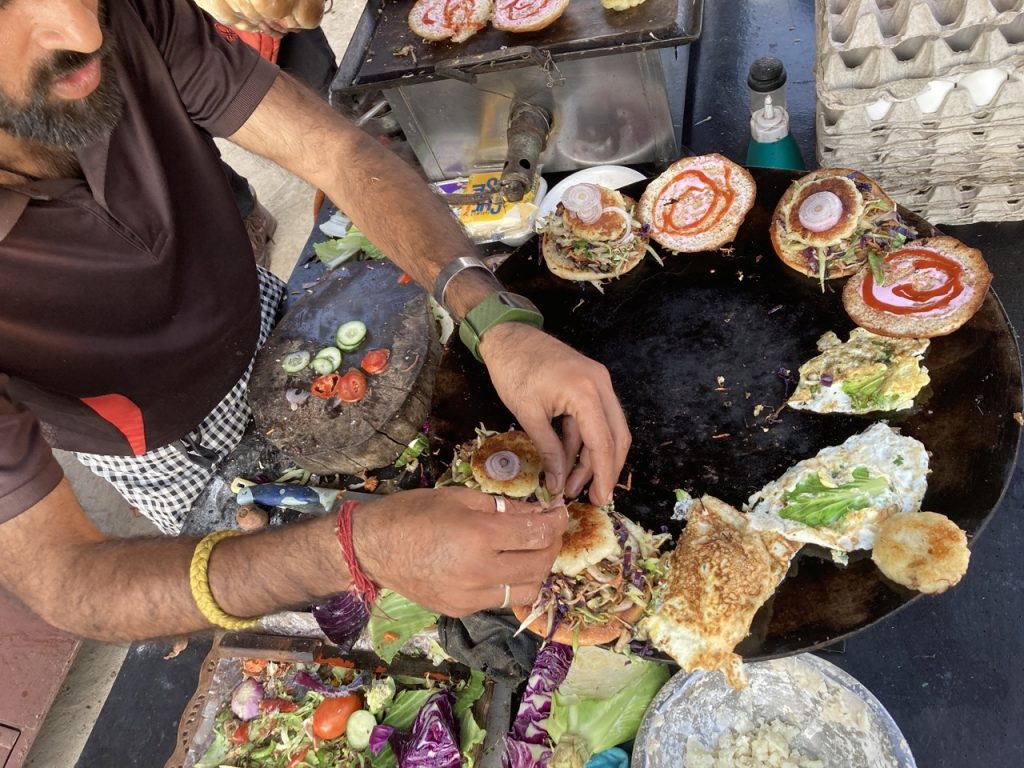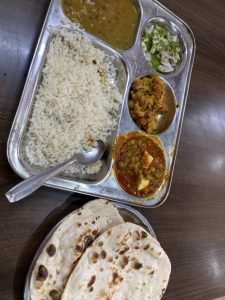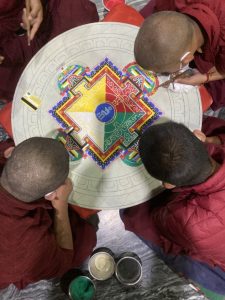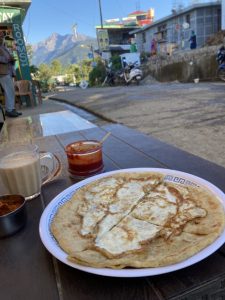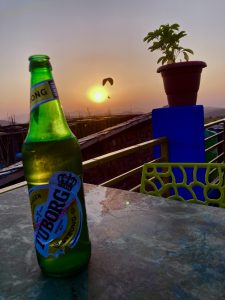 What else does Bir offer?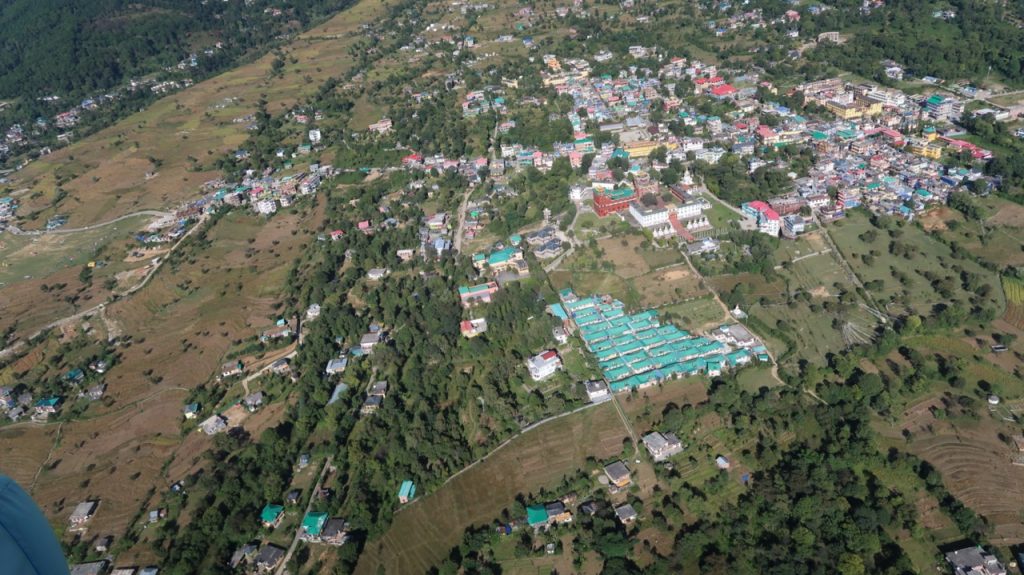 Beautiful sunsets and that every day.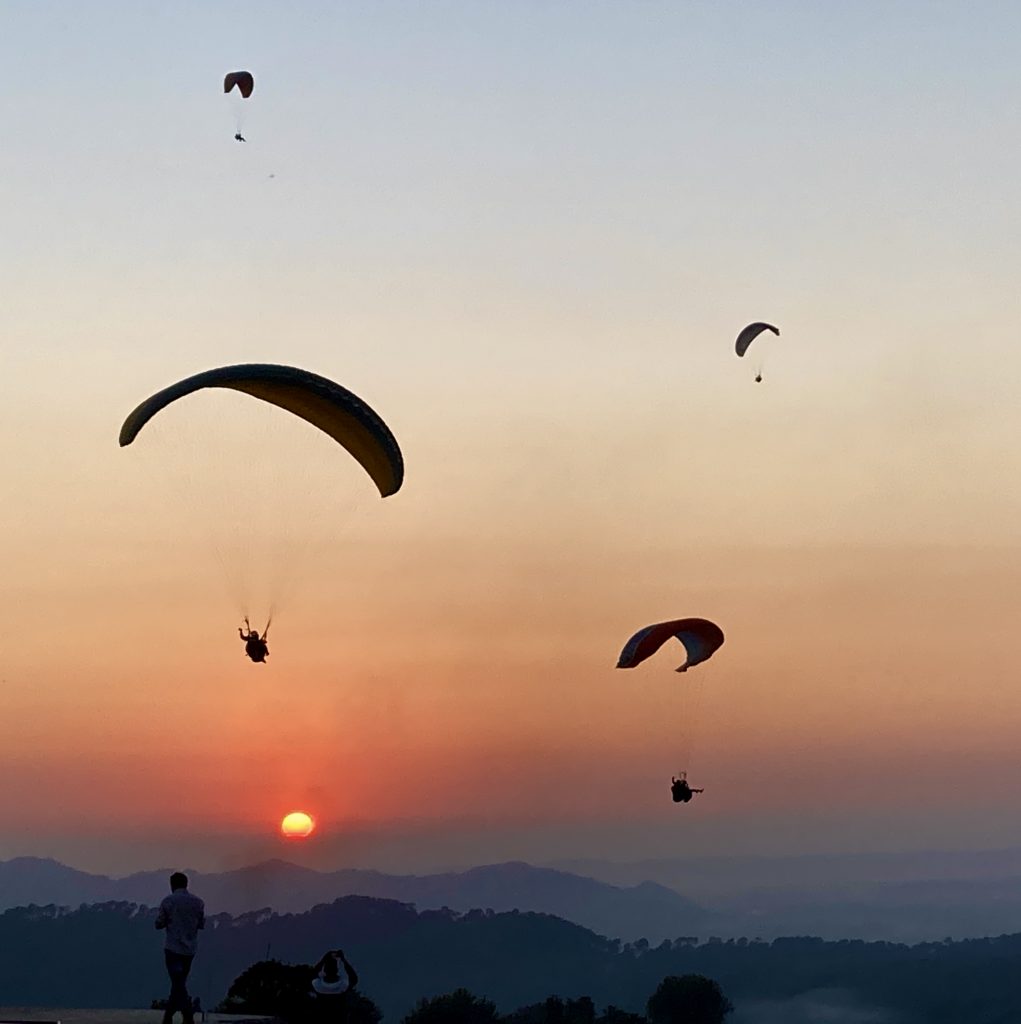 A manageable village, everything within walking distance.
Pleasant climate during the day and at night.
Low price level compared to Europe and most other "western" countries.
Excellent food in more than 100 small to large "restaurants" with Indian and Tibetan cuisine.
Huge choice of accommodation: Guesthouses, hotels, homestays…
Beautiful monasteries, which form the global training center of Tibetan Buddhism.
Cultural events in the field of yoga, spirituality, outdoor events etc.
Beautiful hikes in the surrounding area.
Very high level of security! I am not aware of any case with crime, absolutely no gun violence.
For me personally, the reunion of many friends is of course always a highlight.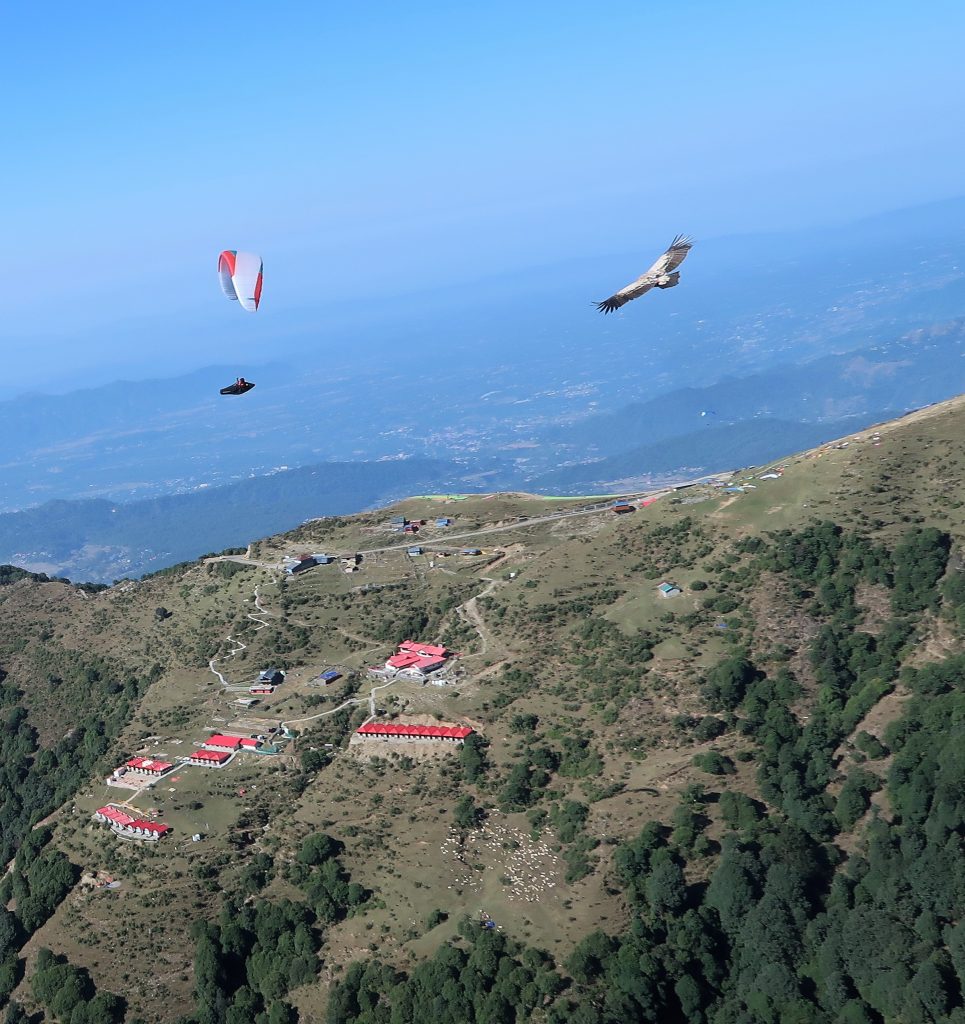 Not to be ignored…
On the other hand, it must be mentioned that the medical care is difficult and the journey from Europe is quite tedious. I would advise against a stay of less than two weeks, three to four weeks or longer would be ideal. Caution is also advisable with regard to drinking water – but everyone knows that.
There are also many accidents, as the pilot level is often low. Be prepared to encounter plenty of air traffic on good days during the main season. It is hard and also sad to say, but I would guess that there is an average of one paraglider collision and one rescue deployment every day. There are also several fatal accidents every year and I know of various cases where a pilot was missing or injured and had to stay overnight at 3000 or 4000m. For that reason, sat-tracker is a must (i. e. Gamrin inReach) are must, but these devices are often confiscated by customs. Well, incredible India…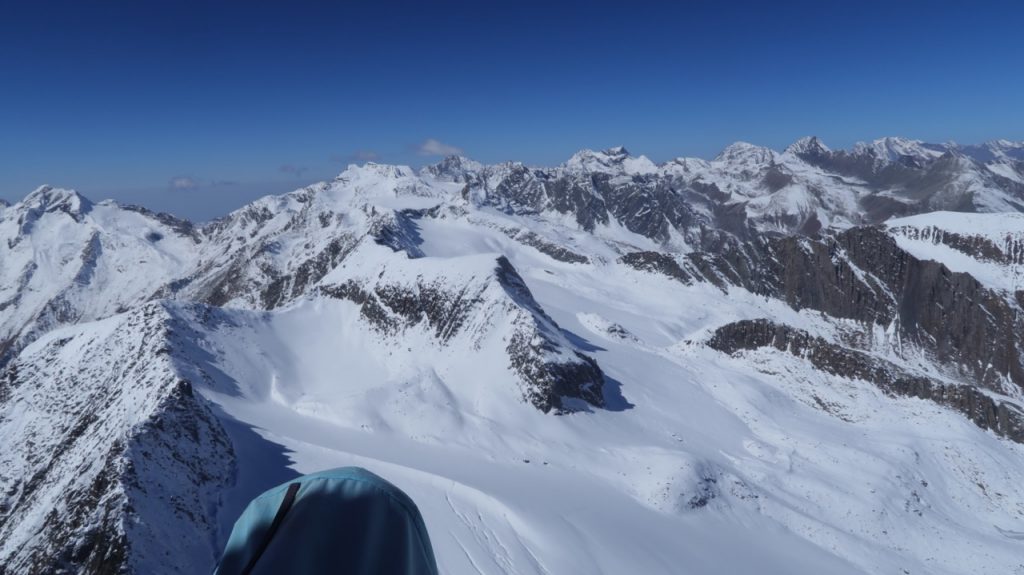 There are enough landing sites. But when landing there is a big danger of cables! Cables seem to be virtually everywhere!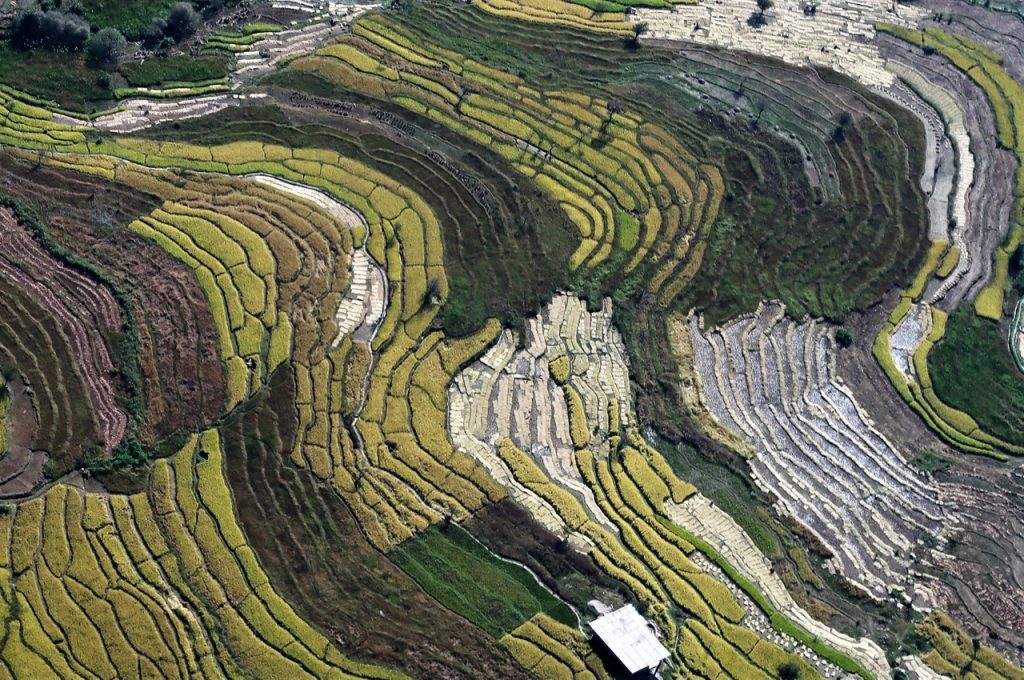 What has changed in Bir….
Well, Bir is the center of paragliding in India, although that doesn't really apply to us tourists. It is all about the tandem business. Practically all the young men are professional tandem pilots – and I am talking of 200 to 300 pilots! That means they try to make a living out of it. The customers are Indian tourist from the big cities. Bir has become very popular in recent years and especially during Covid. Many "IT guys" have moved to Bir and work remotely.
The negative consequences are considerable:
lots of car traffic in the narrow village streets with fat SUVs
massive increase in the price of accommodation
and some really noisy posh people.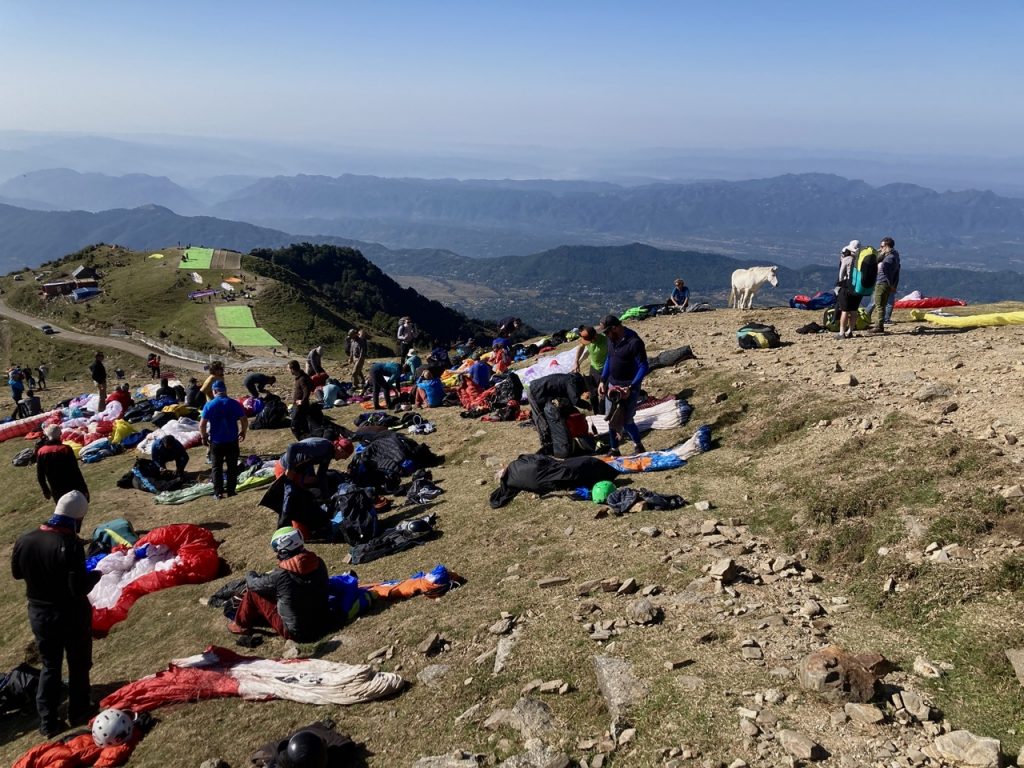 Honestly, I don't like this Bir anymore as much as I did back then and I'm always glad when it's no longer high season and everything is more tranquil. But overall, I am still enthusiastic about Bir and will probably travel there again in 2023. I have to admit: I am addicted!
Here is the link to my Bir-flights: 
https://www.xcontest.org/world/en/pilots/detail:s.c.h.n.e.i.d.e.r
https://www.xcontest.org/2019/world/en/pilots/detail:s.c.h.n.e.i.d.e.r
https://www.xcontest.org/2018/world/en/pilots/detail:s.c.h.n.e.i.d.e.r
Cheers, Thomas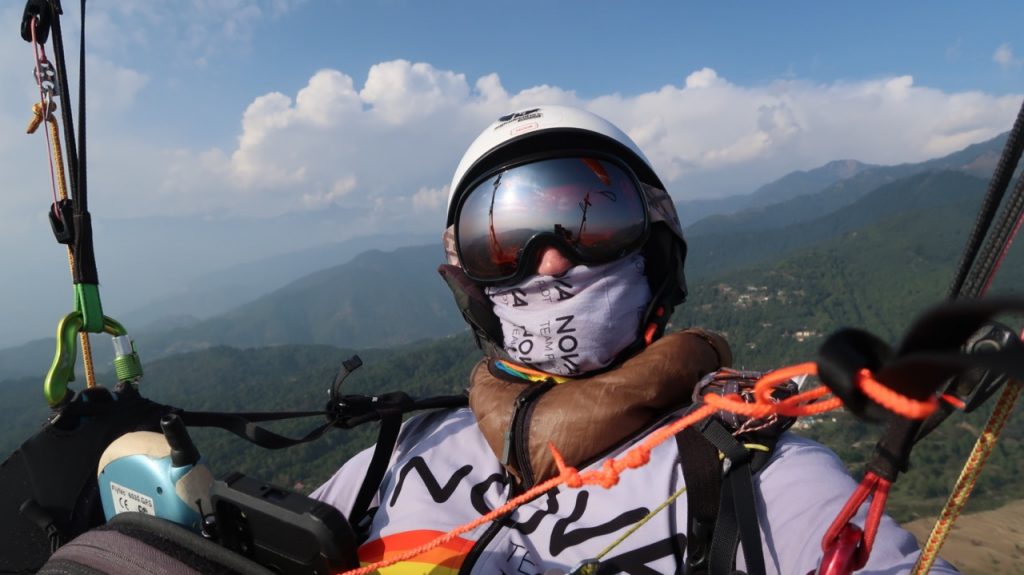 Some pictures (all from 2022):