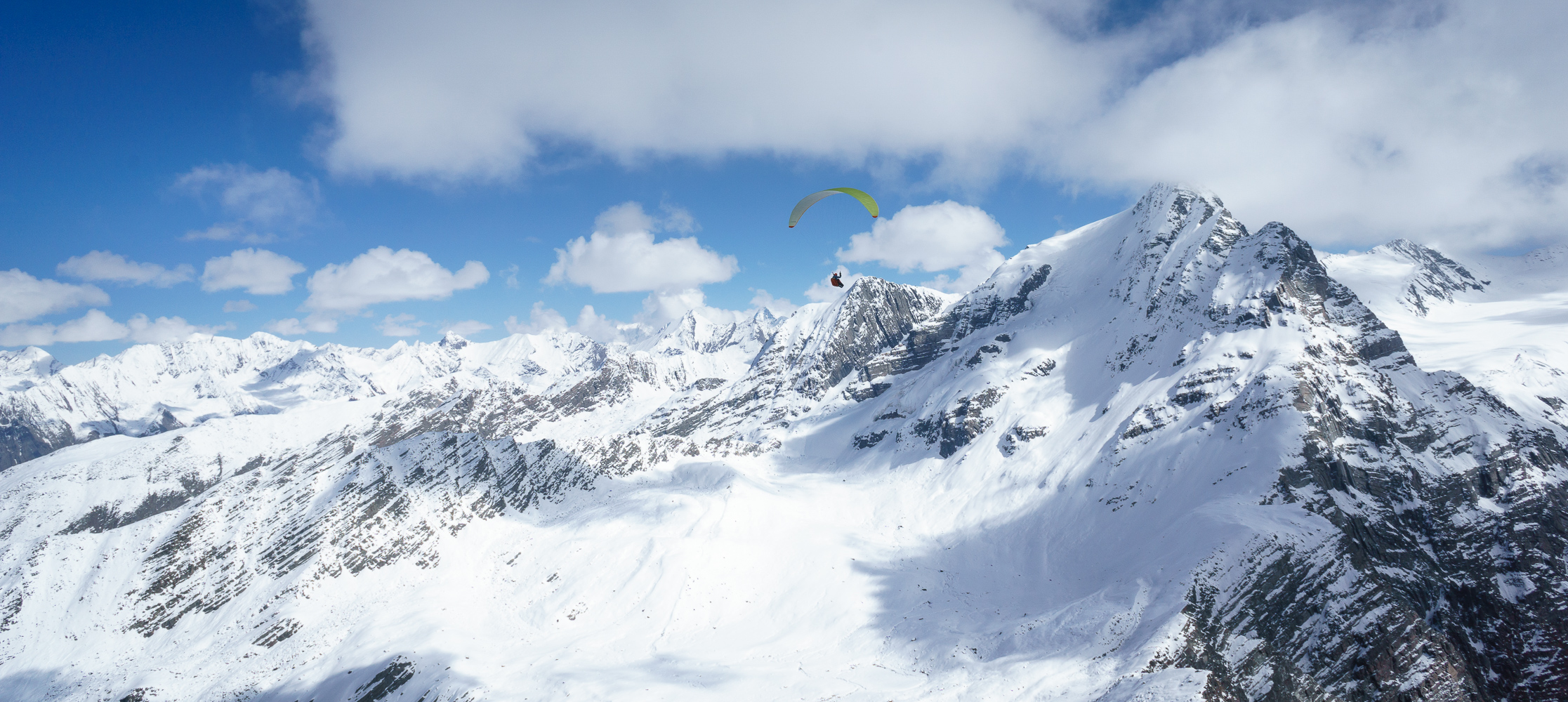 Next Post
Previous Post
In October 2018, I made a paragliding trip to Bir in India. Of course, I tried to find some information online prior to the trip. Considering so many pilots travelling there, I found surprisingly little on the web. That is why I would like to share my experiences, some basic information and pictures of paragliding in Bir in this article in the NOVA Pilots Team blog.
For some time, "Bir" or "Bir Billing" is no insider tip in the paragliding community anymore. It has become pretty popular – for good reason!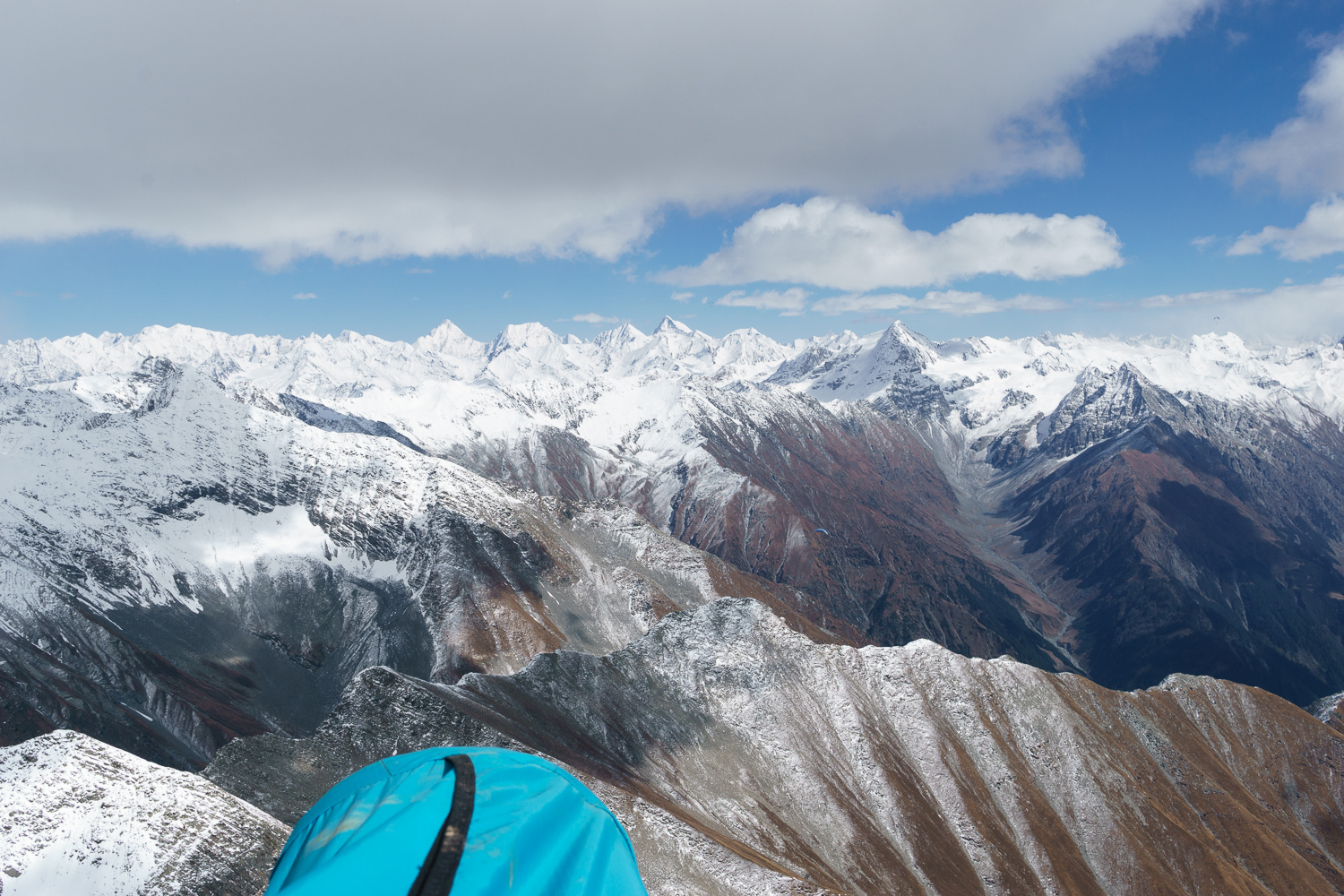 Bir is a small mountain village in northern federal state Himachal Pradesh, located directly at the Dhauladhar Range of Himalaya mountains. In Bir all the accommodations, restaurants and landing place are located as a perfect base for your paragliding holiday.
A characteristic of this area is the high proportion of Tibetans in exile. In Bir, there is a well-established Tibetan community settled and many Buddhist monasteries are located in and around the village as well. Besides, the Indian residence of Dalai Lama in Dharamsala is just 50 km away from Bir and the turnpoint of a beautiful out-and-return flight from Bir following the ridge to the West.
The paragliding launch on mountaintop at Billing is on 2.400 meters and a 45-minute taxi ride away from village Bir. There are many taxis in Bir and it is very simple to find other pilots for sharing a taxi. The price is 700 Rupees fix (comfortable with 3 persons, mostly you pack 4 persons in the cars and place the gliders on the roof rack).
The landing in Bir is on 1.500 meters and just 5 to 10 minutes walk back to the center of village.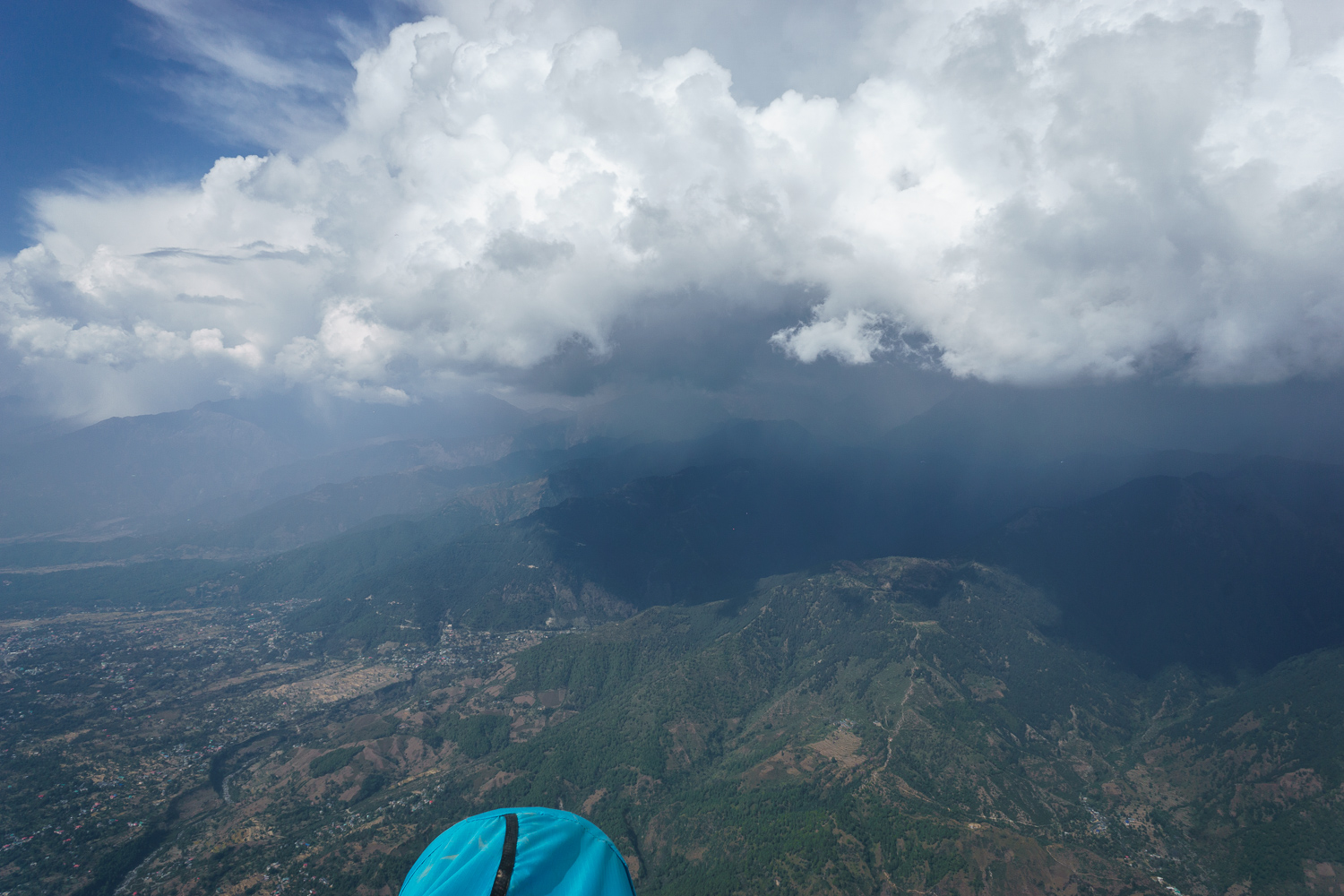 Flying conditions
The best period for paragliding in Bir is before or after the monsoon:
Before the monsoon in March, thermals are stronger and cloud base is higher. However, the weather is more unstable and the good days are less frequent.
After the monsoon in October and November most of the pilots are there. The weather is usually more stable than in spring and you benefit from more flying days.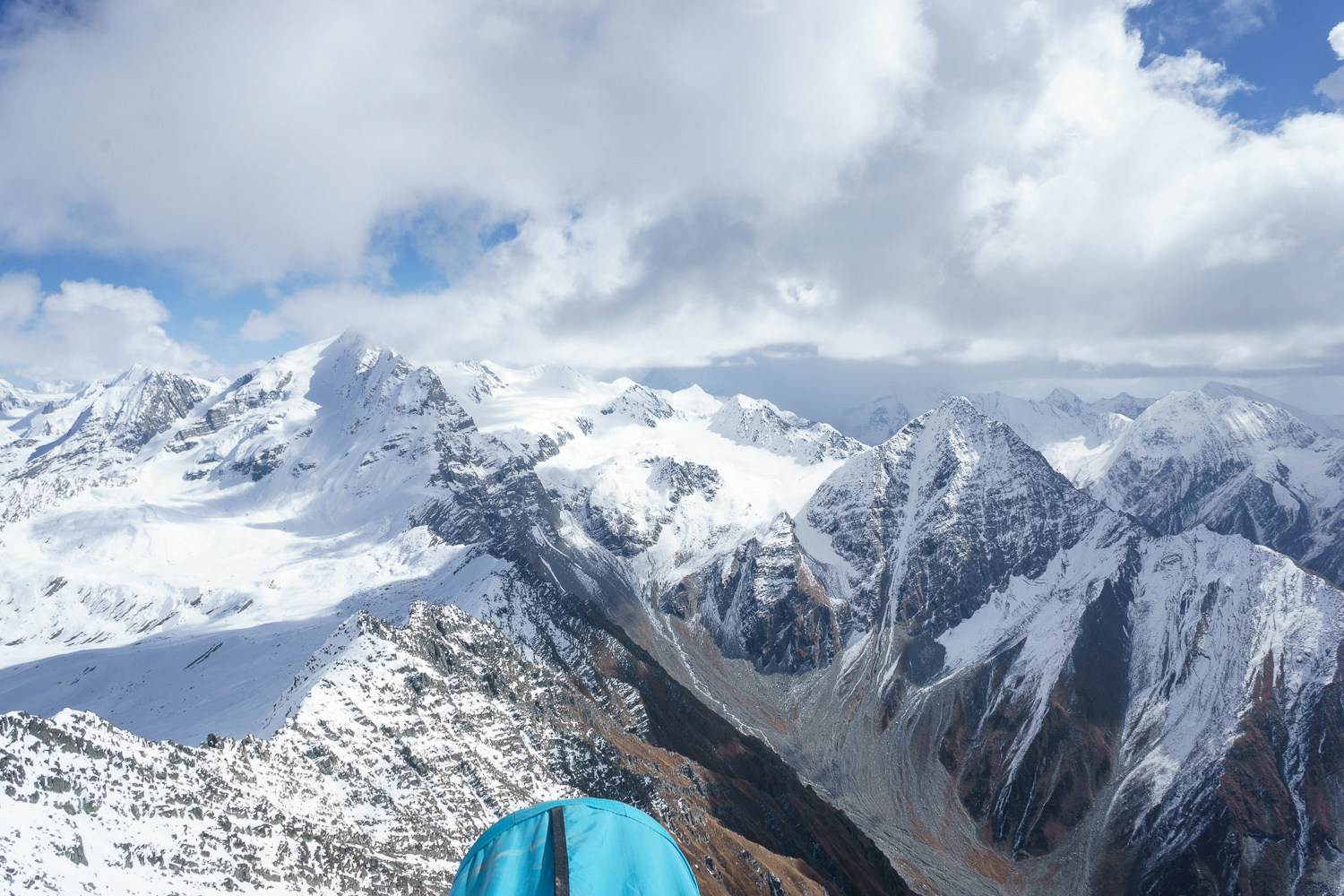 My trip was in October and I had in two weeks every day great flying conditions and strong thermals. Triangles up to 150 km and 6-7 hours flight time were feasible. But I must add that we had exceptional weather conditions in October 2018 and the thermals were unusually strong and cloud base was high. With bumpy thermals up the 8 m/s, alpine terrain, overdevelopment, snowfall and flying altitudes in the high mountains up to 5.500 Meter with –10°C, we had definitely no flying conditions for beginner pilots.
Note: At beginning of the day the cloud base starts often very high at 3.500 to 4.000 meters, but then drops during the day to 3.200 meters (including overdevelopment) as moist air from the plains is drawn in. This has to be considered if you decide heading north into the higher mountains with mountaintops of 4.000-5.000 meters. And bombing out in the high mountains means long walkouts and often strong valley winds!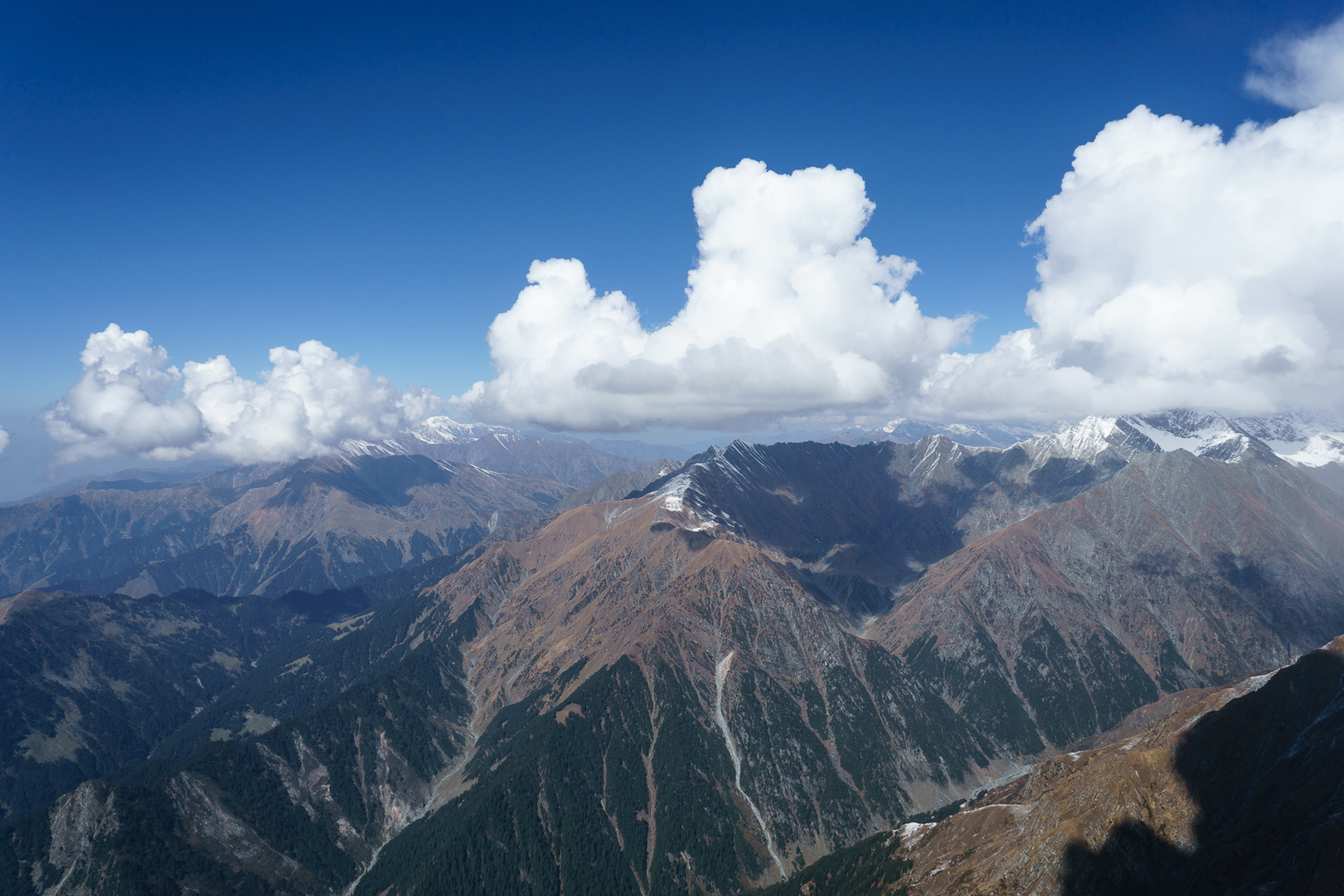 Some flights:
Flat Triangle: https://www.dhv-xc.de/leonardo/index.php?op=show_flight&flightID=1072995
FAI Triangle: https://www.dhv-xc.de/leonardo/index.php?op=show_flight&flightID=1072366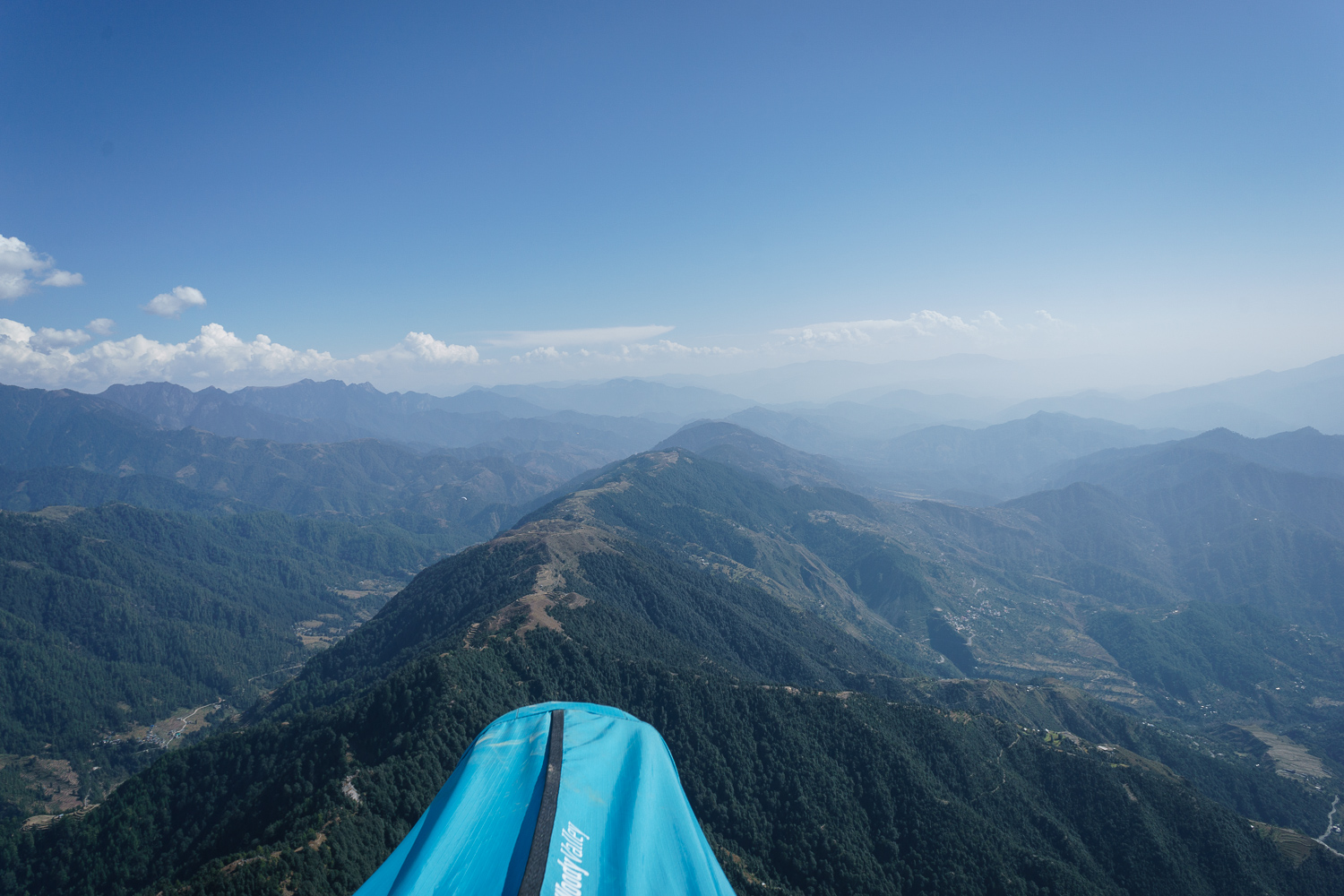 Flying Permission
All Pilots have to get a flying permission in the tourist office in Upper Bir at the start of toll road to Billing. A form with contact data has to be filled out and a copy of your passport, visa, and flight license as well as 2 photos for passport is requested. Price: 1.000 Rupees. I already brought the copies and photos with me and the owner of my hotel did the rest. Well, I never get back any document or receipt back from tourist office ;-). In two weeks I only had one control of flying permission.
Safety notes
A SPOT or Garmin InReach satellite tracker is highly recommended as no GSM is available in the high mountains. Additionally, there is an emergency frequency for your radio.
Please note that importing of satellite phones and radios is officially forbidden by Indian custom regulations. Some pilots with Garmin trackers reported discussions at custom because the gadgets look like satellite phones. In Bir however, radios and trackers are recommended by local authorities ;-).
It is also very important to have a contact person with your insurance documents at home or in Bir to support in case of emergency. The helicopters start only if your insurance confirms to pay your bill. No money, no flight! With time offset to Europa and Indian bureaucracy it can be that the helicopter doesn't start before next morning.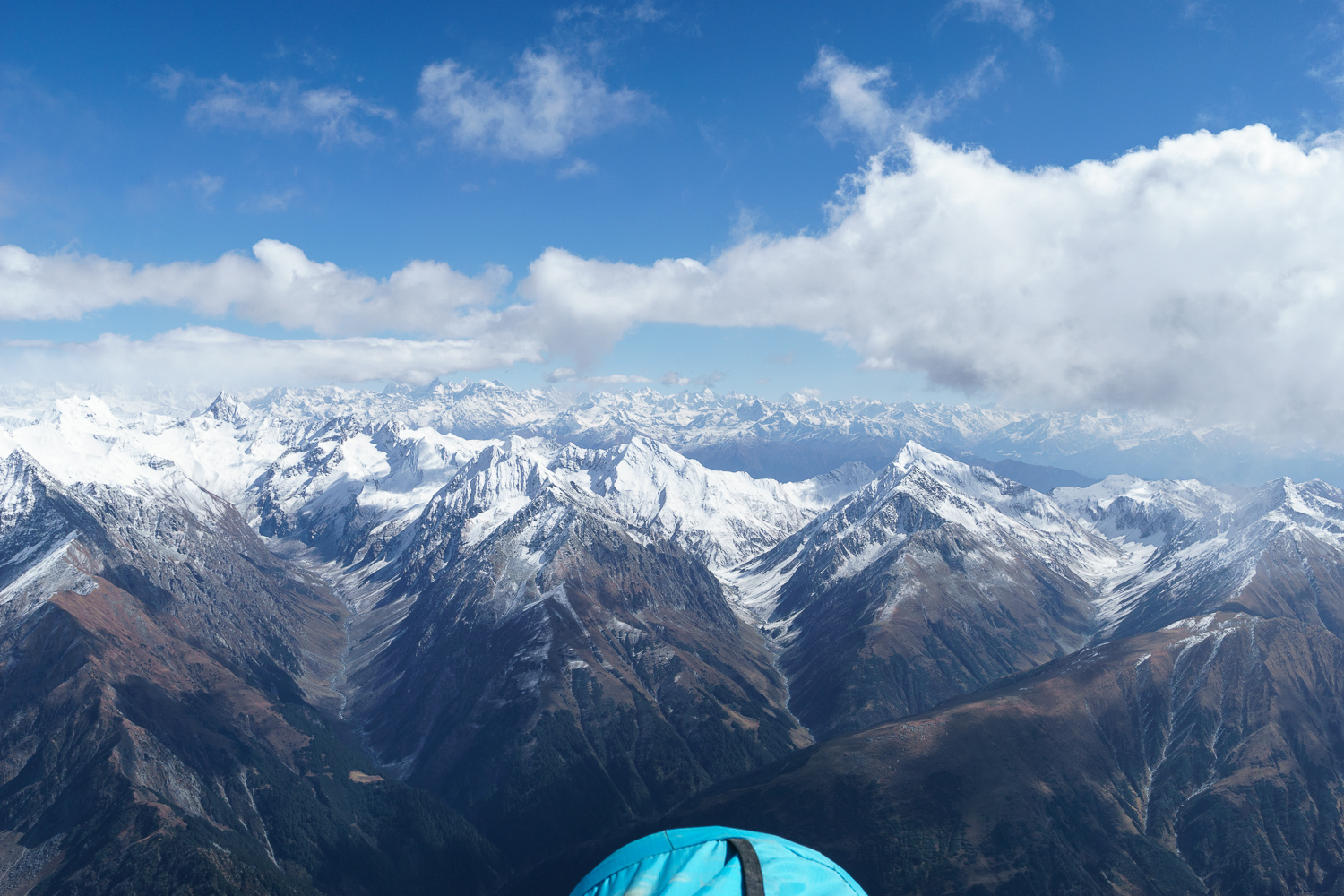 GETTING THERE
1) Taxi from Delhi: 11-13 hours ride from Delhi to Bir. Just ask your accommodation in Bir to organize the taxi transfer. It's cheaper! Prices:
– Old Delhi to Bir = 9.000 Rupees (115 Euro / Oct 2018)
– Bir to Delhi Airport = 10.000 Rupees (125 Euro /Oct 2018)
2) Airplane: Flight from Delhi airport to small Kangra airport (DHM) near Dharamsala + additional 2 hours taxi ride to Bir. The Taxi price from Dharamsala to Bir is 1500 Rupees (19 Euro).
This option is good if you can include the flight already in your Air India booking of intercontinental flight. This way the 23 kg luggage regulation is active for the domestic flight to Dharamsala as well. Else, booking of additionally luggage for a separate domestic flight to Dharamsala is very expensive.
3) Bus: There is an overnight bus from Delhi Inter-state Bus Terminal (ISBT) directly to Bir.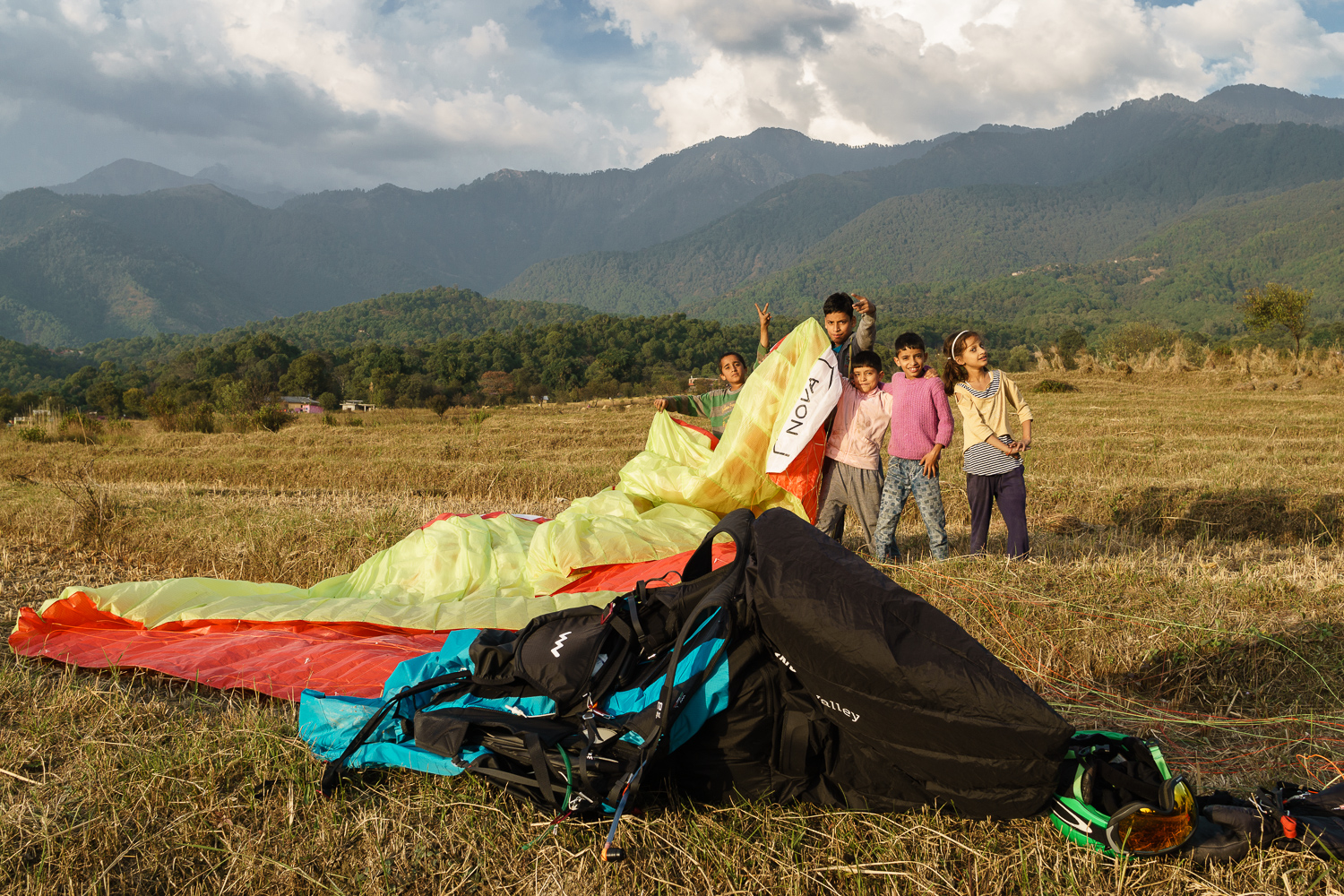 Accommodation
There are many small pensions and hotels in Bir. Examples: Hostel Zostel, Colonel's Resort (mostly blocked by groups), Hotel Sky Diver, Hotel Greec'd Up, Hotel Surya Classic (many Russian pilots),…
For a hotel room I paid 270 € for 11 nights, booked via booking.com (= 22.000 rupees in cash!). If you don't book via online platforms, you may get better prices by bargaining. You can also just book a place for the first three days and then look around for your personal "best deal".
Prices and ATM Issues
There is only one ATM in Bir. Generally, I had massive issues in India to get money with Visa credit card. I tried 10 different ATMs in New Delhi and only one accepted my card with Visa plus system. My MasterCard was working successfully most time (max = 10.000 Rupees).
In Bir there is a money exchange office where you can get also larger amounts than 10.000 Rupees by withdrawal from your credit card. Note: Most hotels have to be payed cash in Indian Rupees.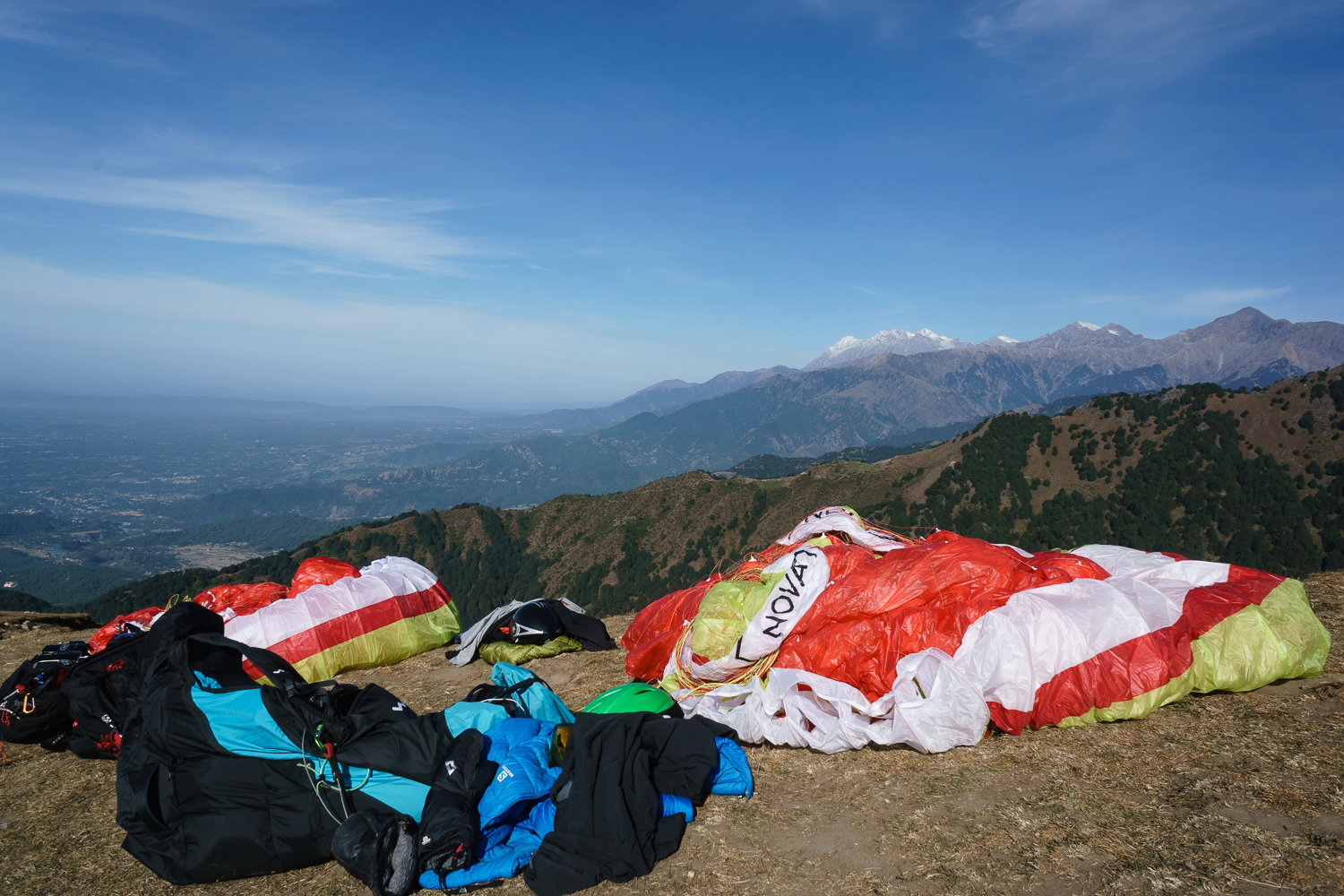 Prices in Bir:
A cold beer in liquor store = 160 Rupees
Momos (dumplings) = 100-180 Rupees
Large dinner = 250 Rupees
Soup for lunch = 60 Rupees
Good breakfast = 150 Rupees
Taxi ride from Bir to Dharamsala (2h/50km) = 1.500 Rupees
Transfer to paragliding launch = 700 Rupees fix price
Prices in Delhi:
Prepaid Taxi from Airport to old Delhi at night = 550 Rupees
Motor rickshaw from Old Delhi -> India Gate or most of other sights = 100-150 Rupees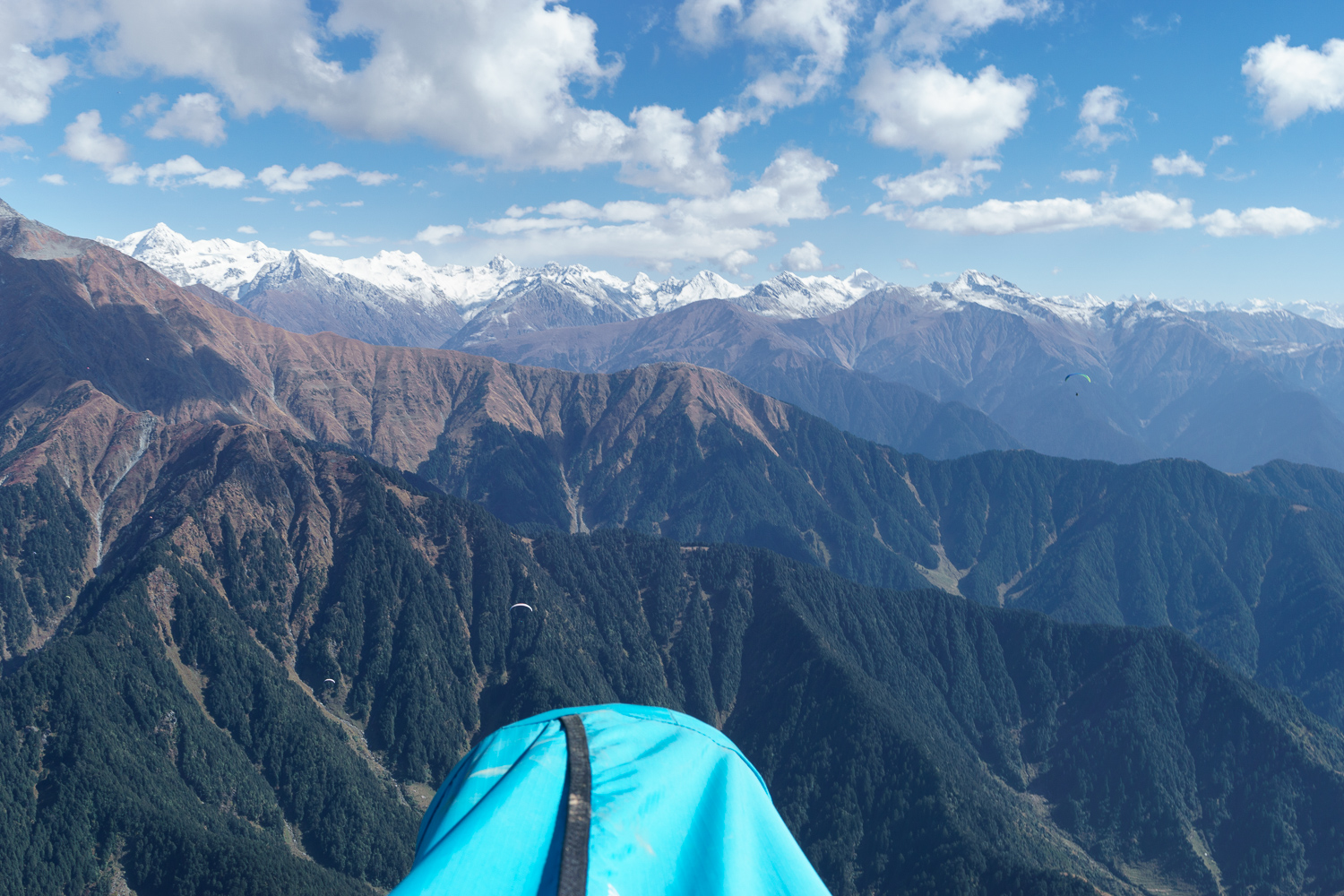 Pictures from sightseeing in Delhi: