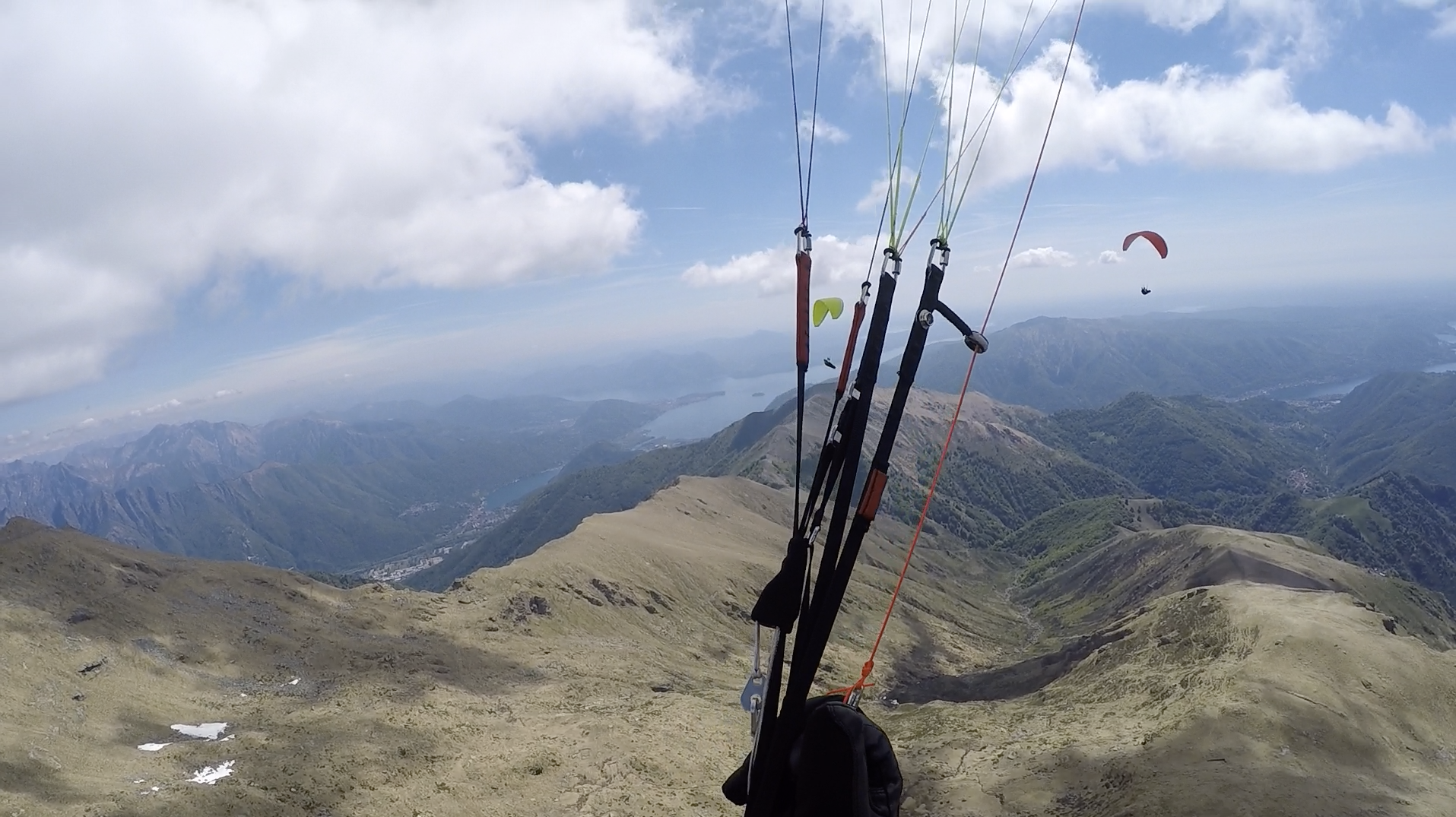 Next Post
Previous Post
Friday evening, all is ready, glider, vario, clothes… and my new totally black Somnium harness. Finally the forecast is promising, we meet and after some joke and laugh on the shuttle, at take off the route is planned: go north to Macugnaga, Mount Rosa… Then we'll see.
The project is a FAI triangle. We are ready: MENTOR 4 for my husband Paolo, me and Mauro, who was flying for a EN C glider last year, which didn't let him feel completely confident. Donato is flying his new ION 4. We take off and climb. The cloud base is not very high yet, but high enough to allow us moving on from summit to summit.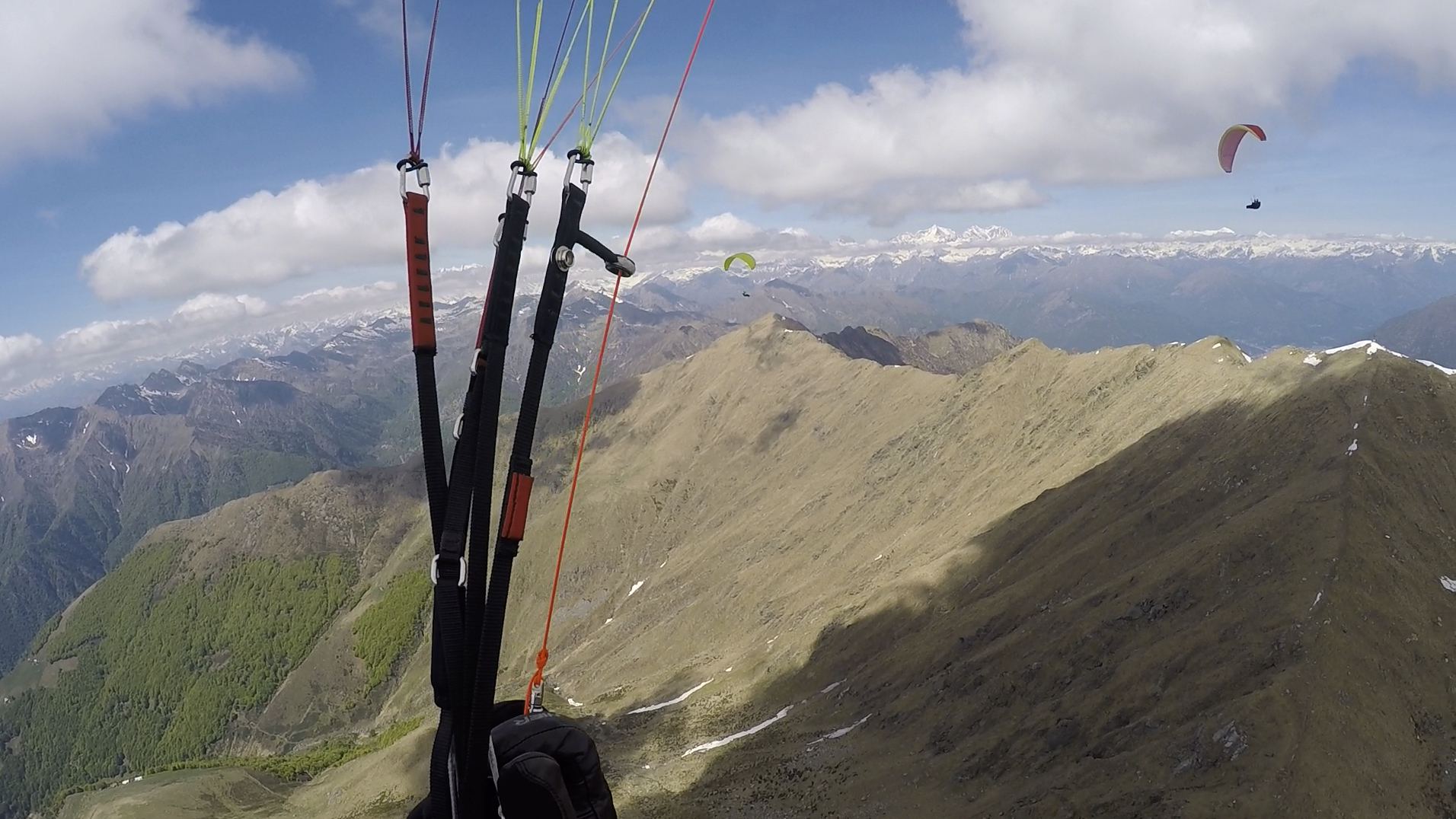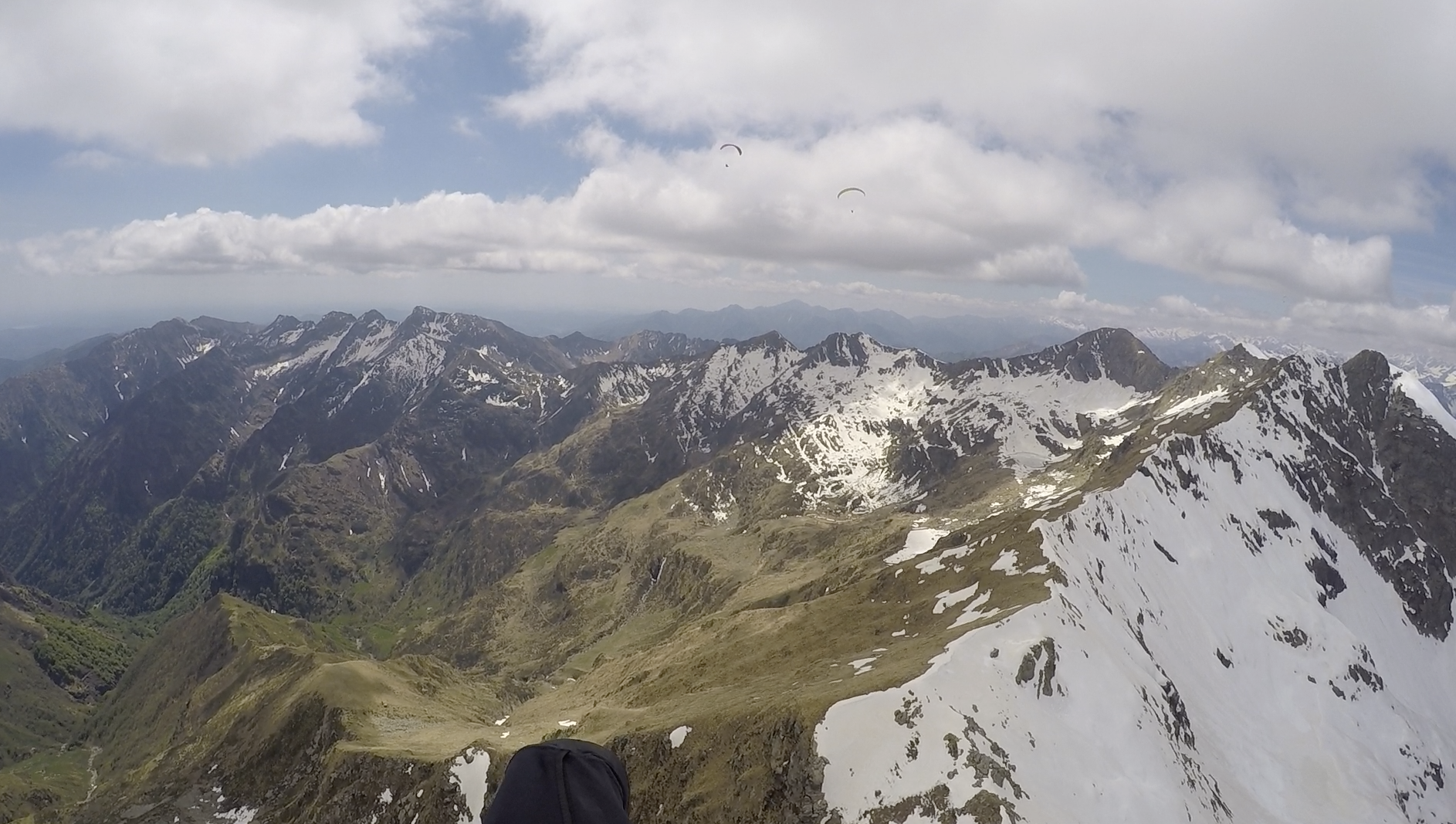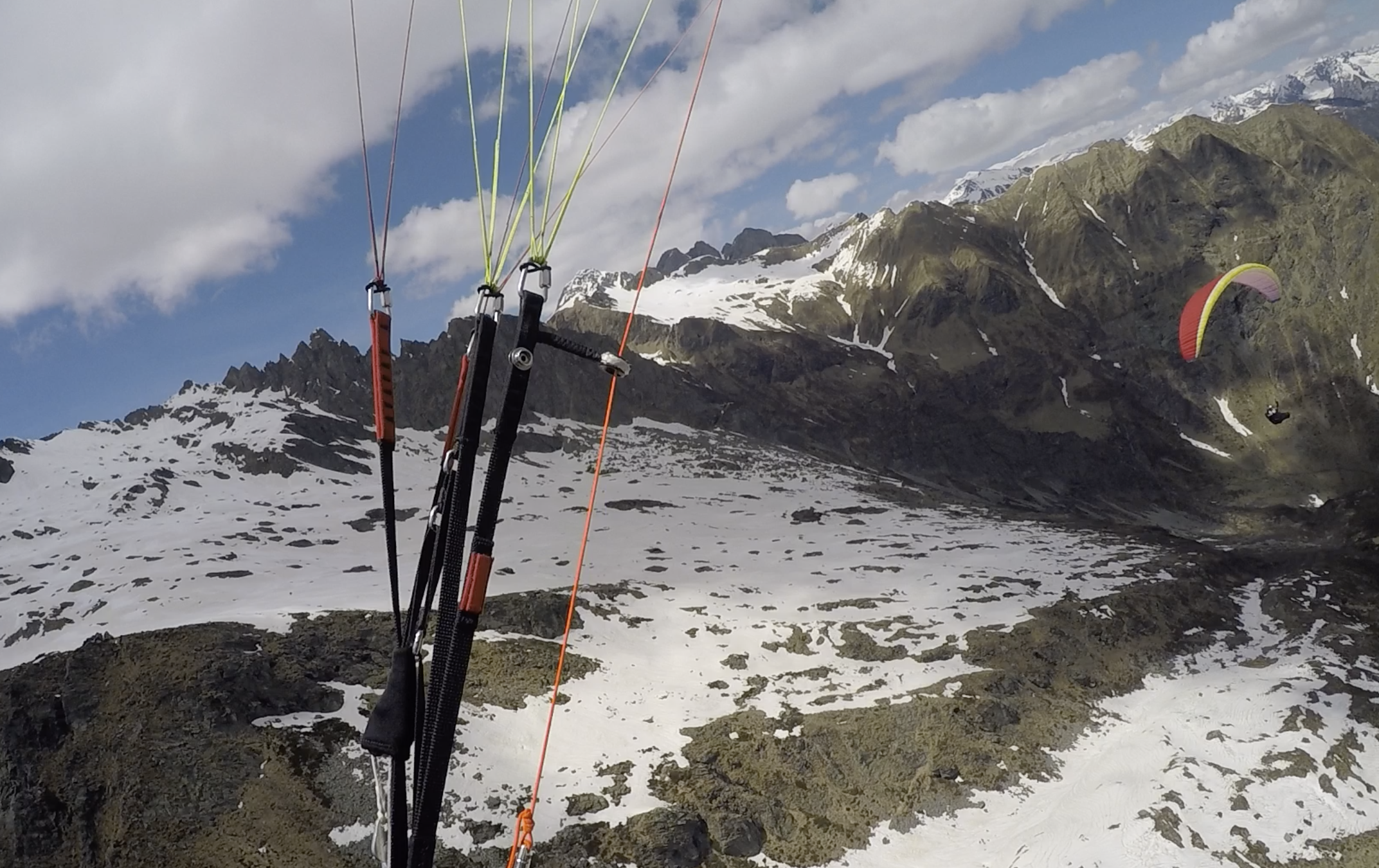 The view on the Mount Quaggione is beautiful, but now let's head in the direction of Monte Rosa!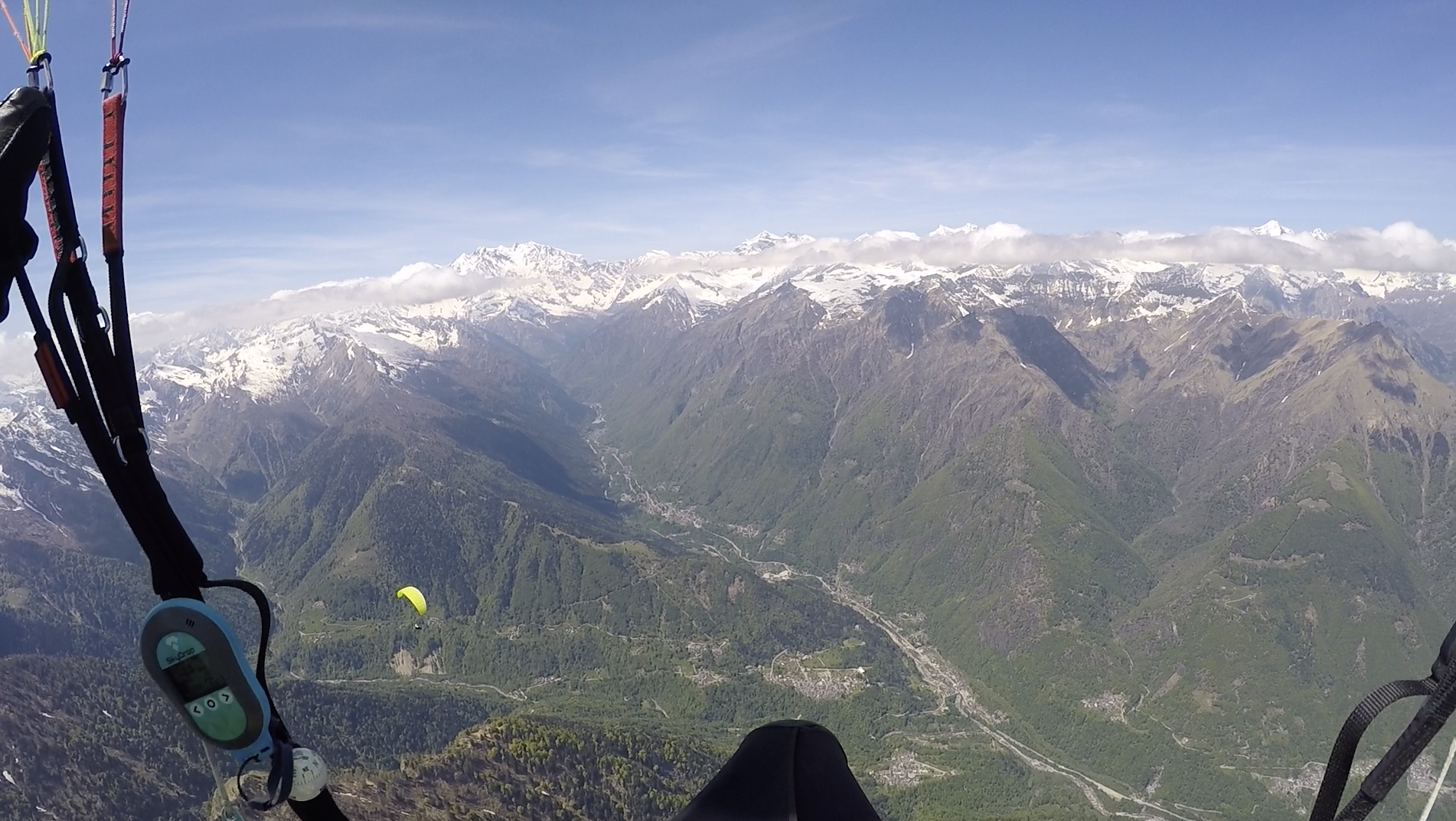 And here he is, beautiful and majestic, emerging from the clouds, we are all in a group and we're enjoying the flight.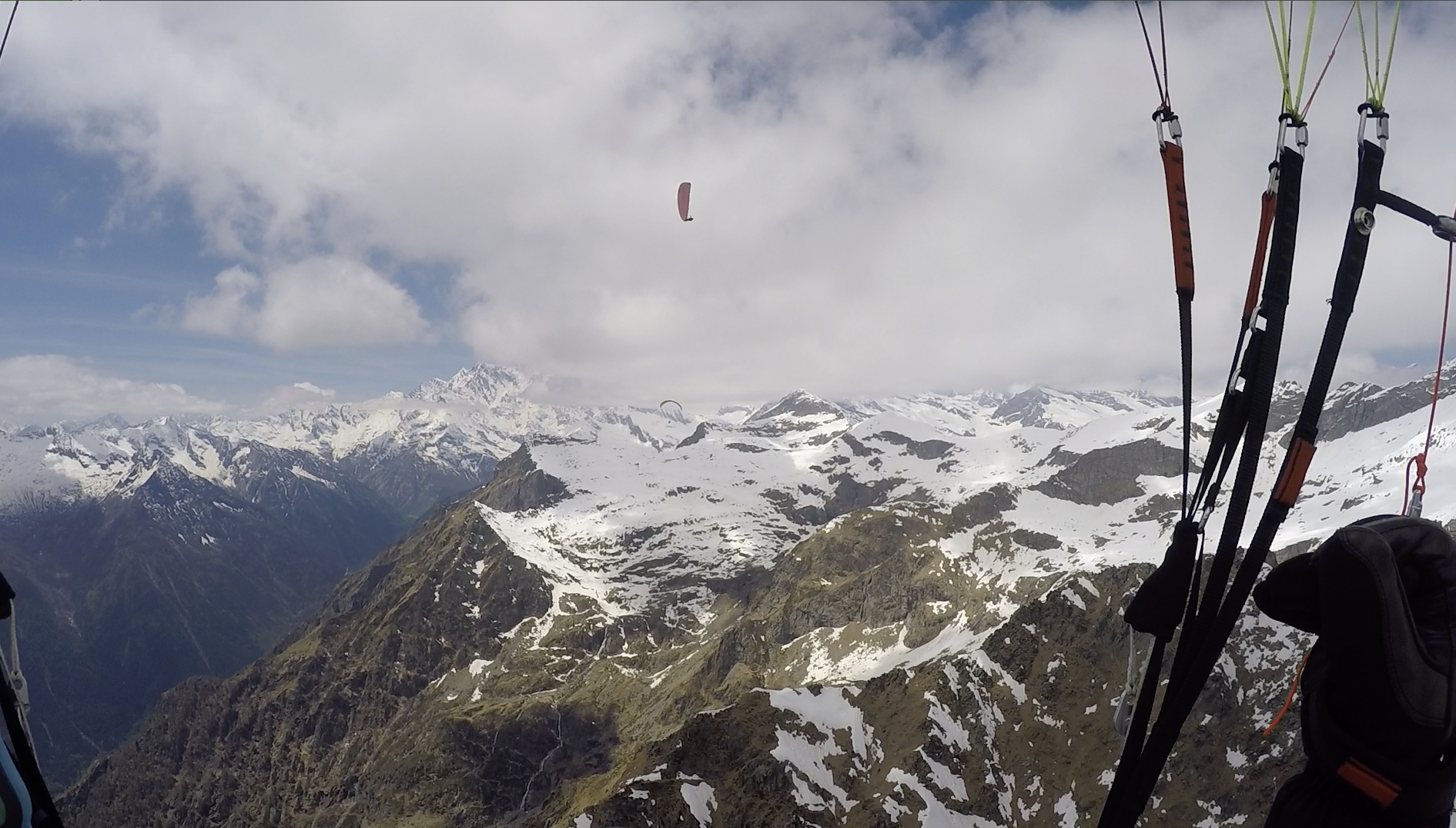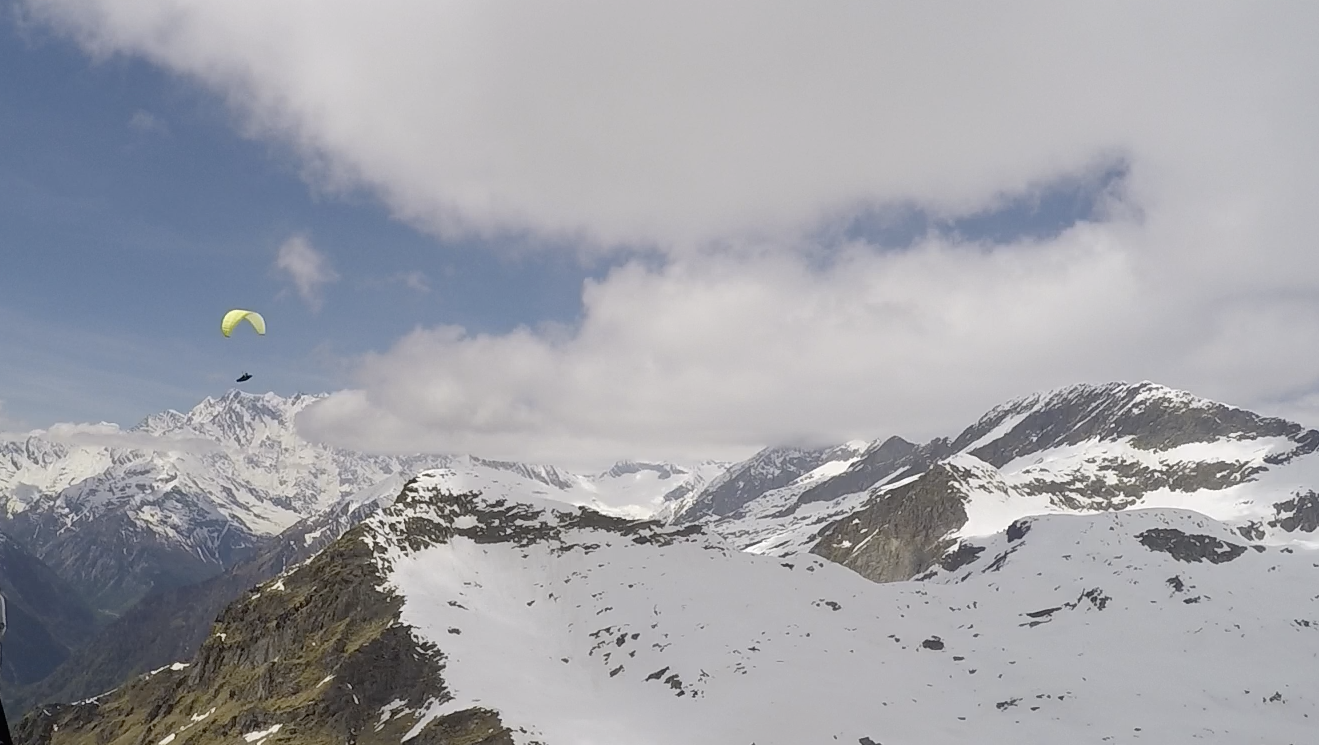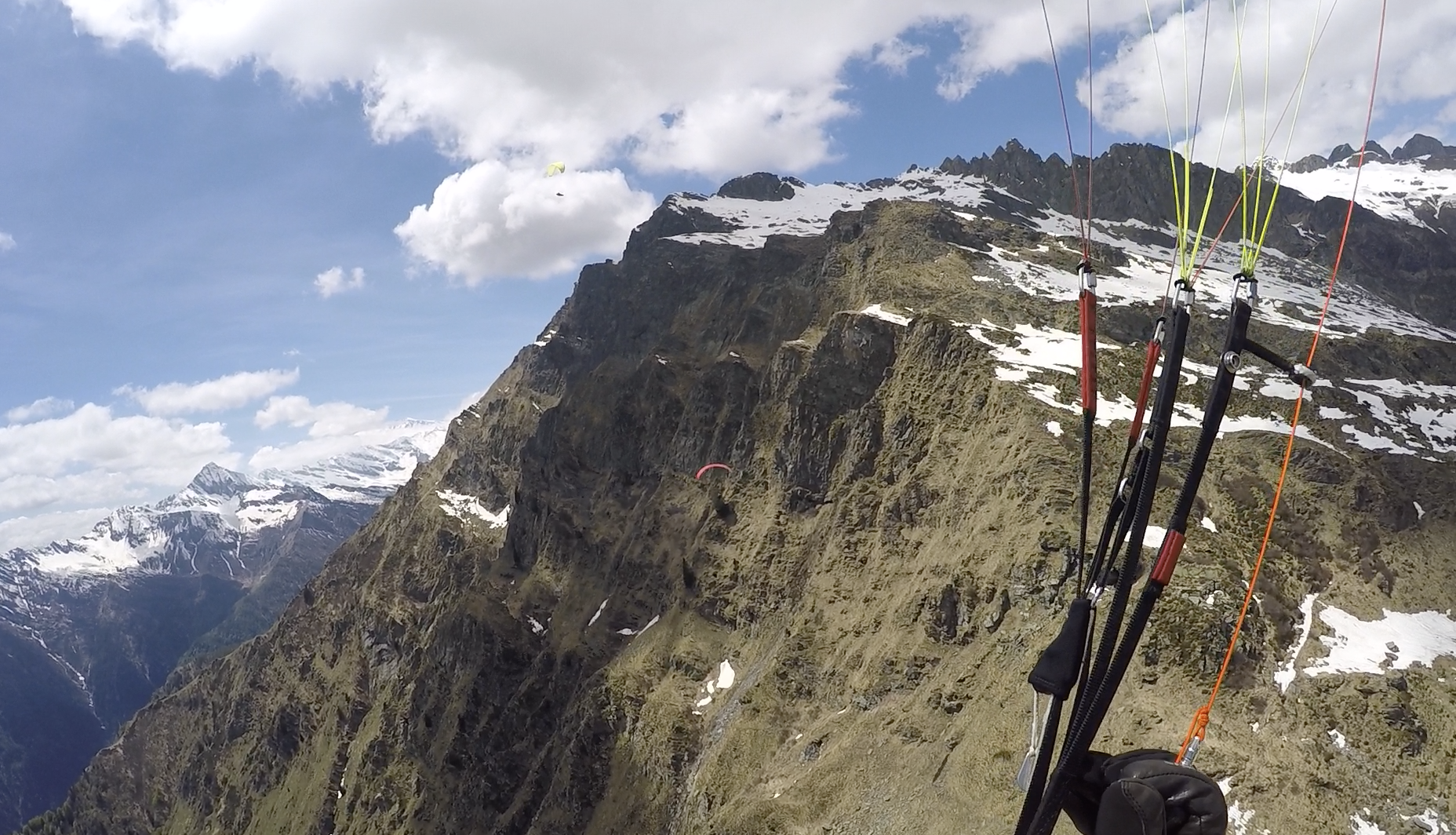 Next point Vigezzo Valley! At some point our paths diverge. Paolo and Mauro decide to gain as much height as possible before the long transiton over Domodossola. Me and Donato exaggerate a bit and we go straight to Val Vigezzo… We arrive low, struggling in the small broken thermals… We'll find out later that other friends, who couldn't climb up and had already landed, were already at the local pub looking at us, hoping we also bomb out as them.
Instead, the good feeling that our wings gave us despite the nasty conditions make us confidence to sneak really low into the valley… Landings? Better not think about it…
The important thing is to find a small spot sheltered from the valley wind, allowing us to climb up to the ridge and we make it! We also find Paolo and Mauro that went through high before, while we were struggling at the entrance of the valley. They are going to come back and Donato follows them. I still enjoy a little the valley.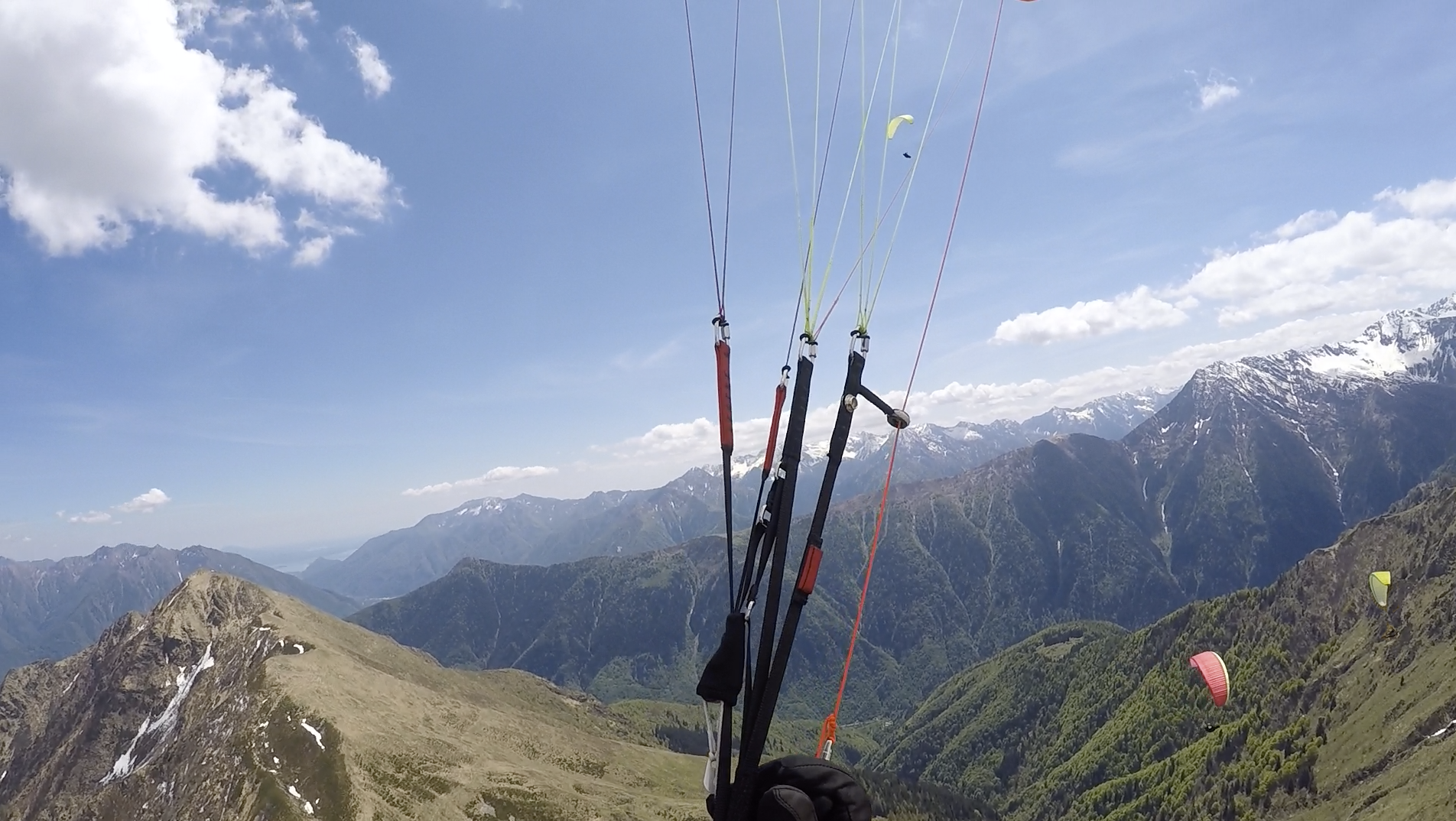 We finally head, sooner or later, back to the lake, we're coming back to the start point! The final approach is wonderful with a view that fills the eyes.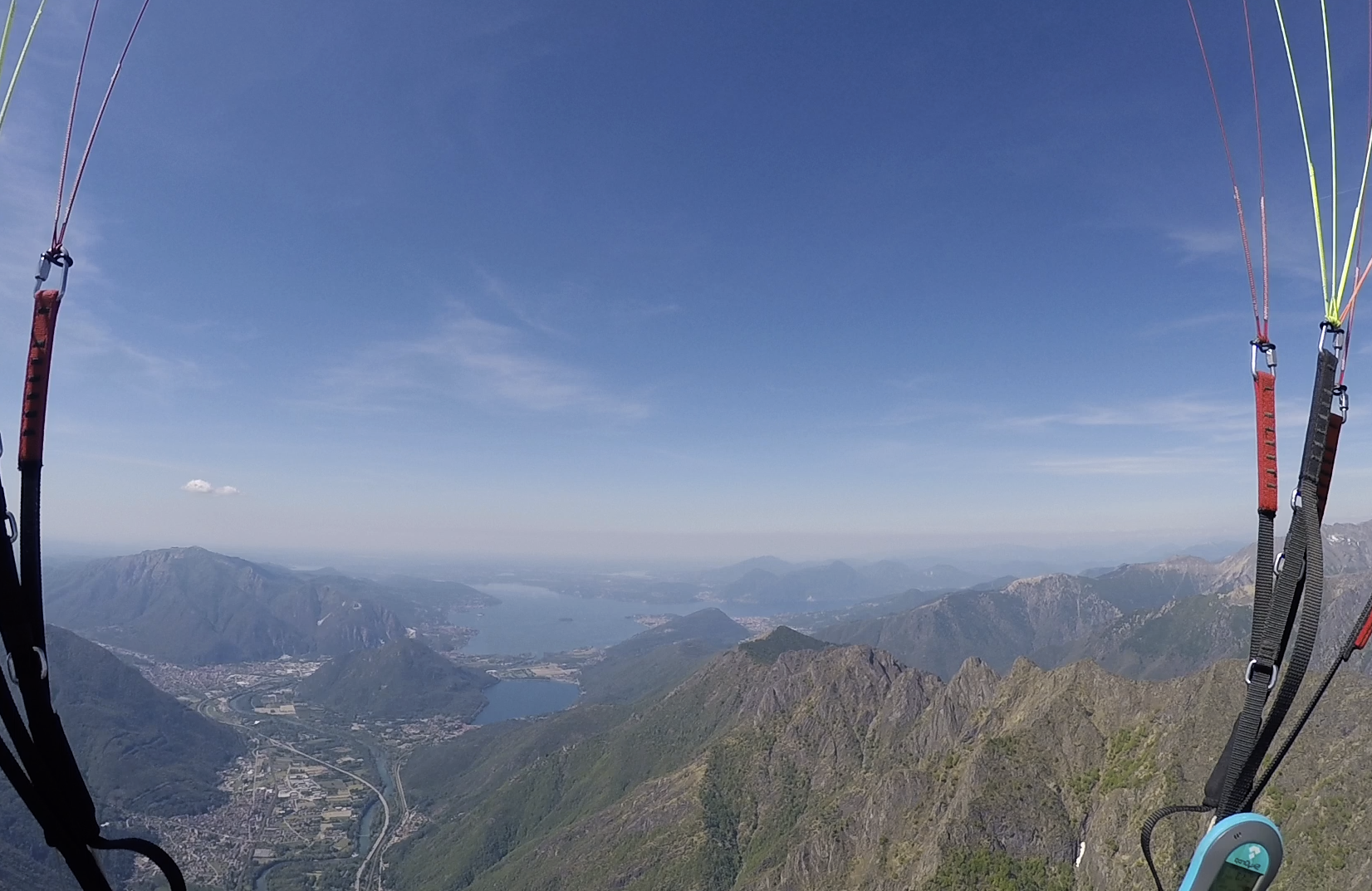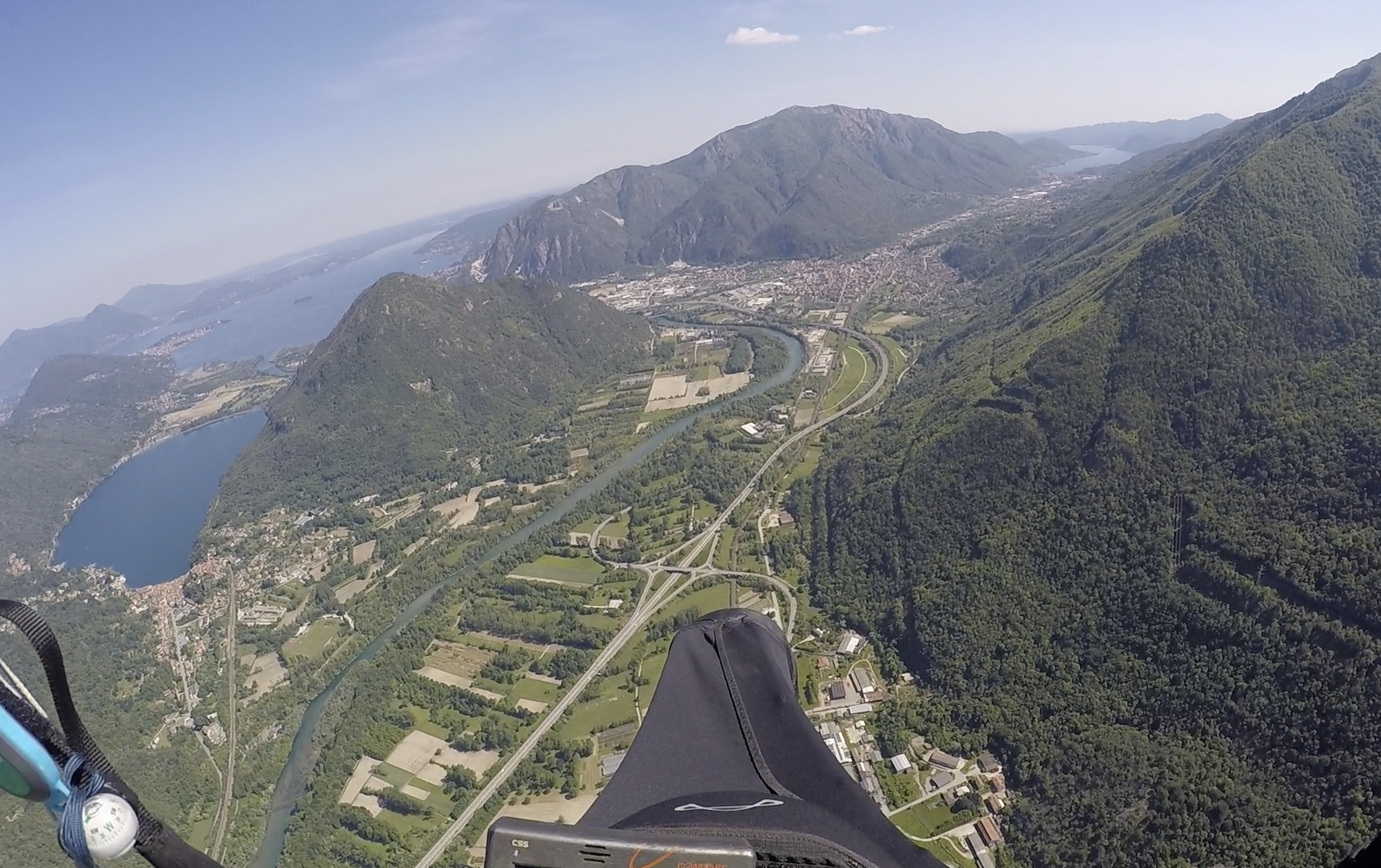 90 km, not a flight to hit the top positions in the XContest… But for Donato and Mauro it was the first time above these awesome mountains and their best flight ever. It was nice to fly for long time together!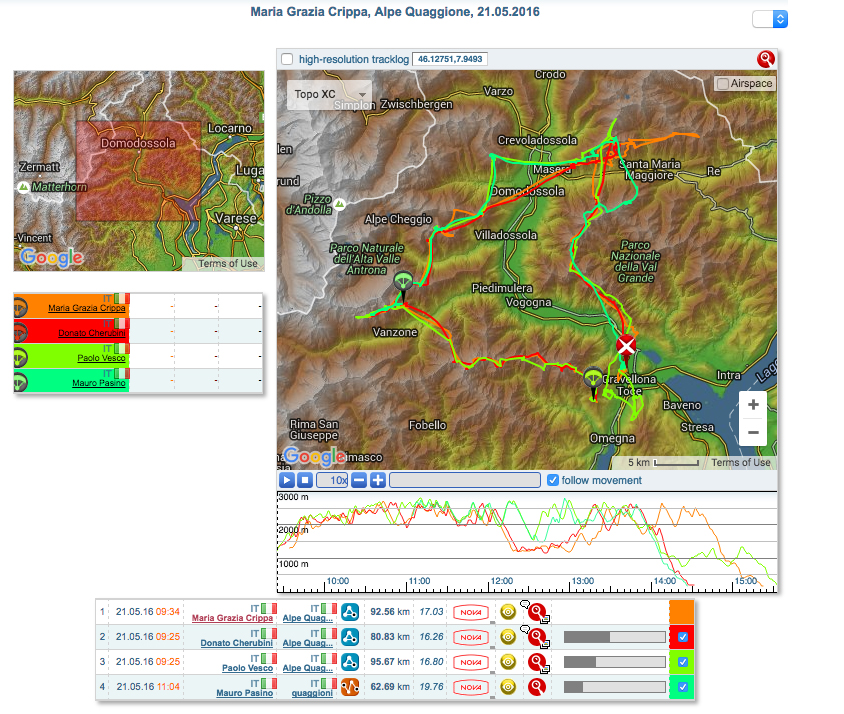 The ION 4 amazed me with its performance in the hands of Donato, a pilot with good experience, flying previously higher class wings, but having now less time. I think that the ION 4 is a XC-machine plenty of comfort and safety in strong conditions. Often in turbulence I envied my friend a little! But the glide of my Mentor 4 always amazes me more. And yes the Somnium black works pretty well! ;)
Photo © Mauro Pasino
http://www.xcontest.org/world/de/fluge/details/:mgrazia/21.5.2016/09:34