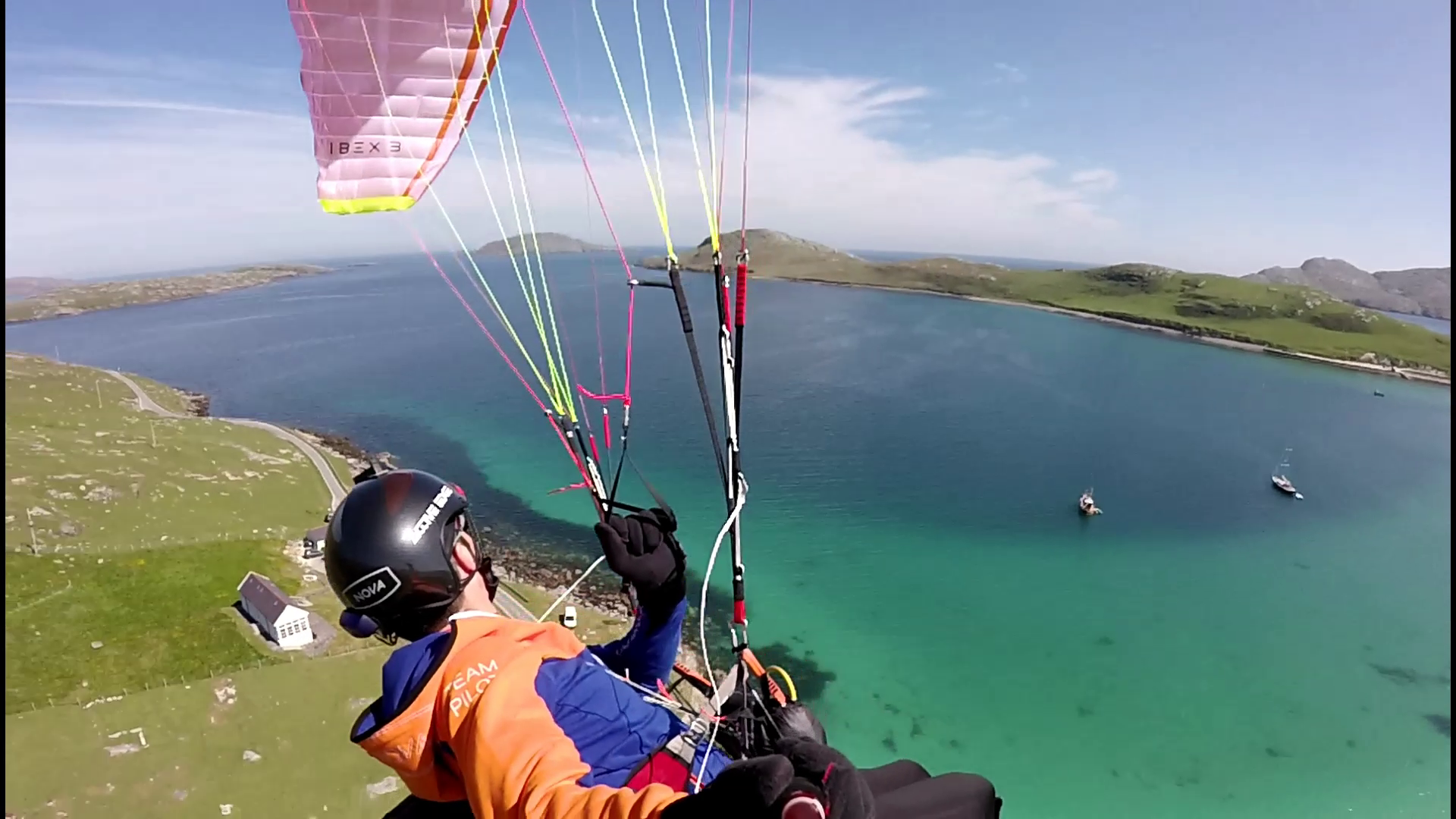 Next Post
Previous Post
Last week I spent 6 days on 6 islands in the Hebrides, to the west of Scotland. Thanks to amazing weather, I got to fly in some of the most beautiful locations. This is the 3rd time I have visited these islands with an alterer motive to fly.
The first photos show me flying my IBEX 3 above Vartersay, a small island (less than 10 km2) at the very southerly end of the Outer Hebrides. Landing on the beach was obligatory !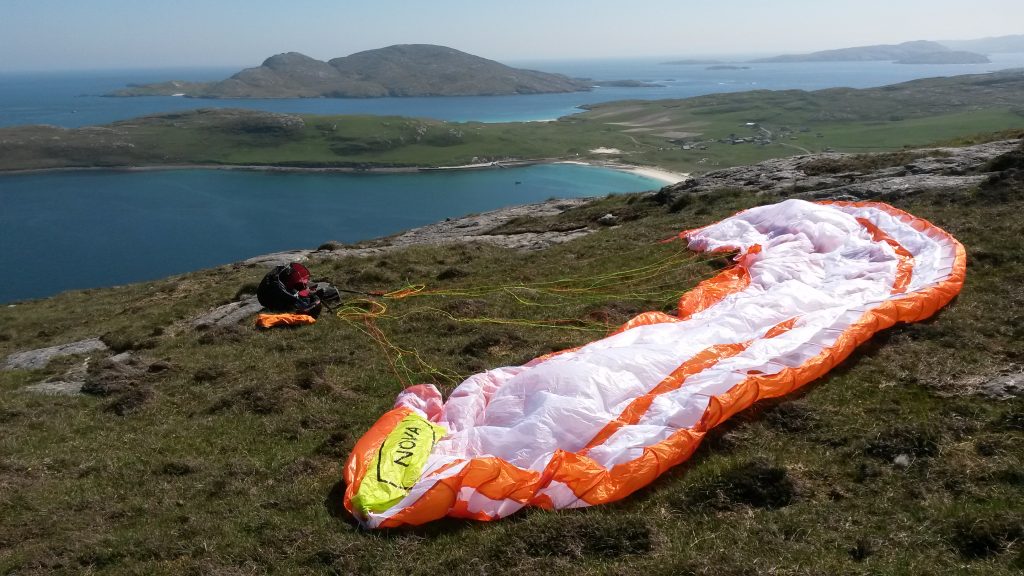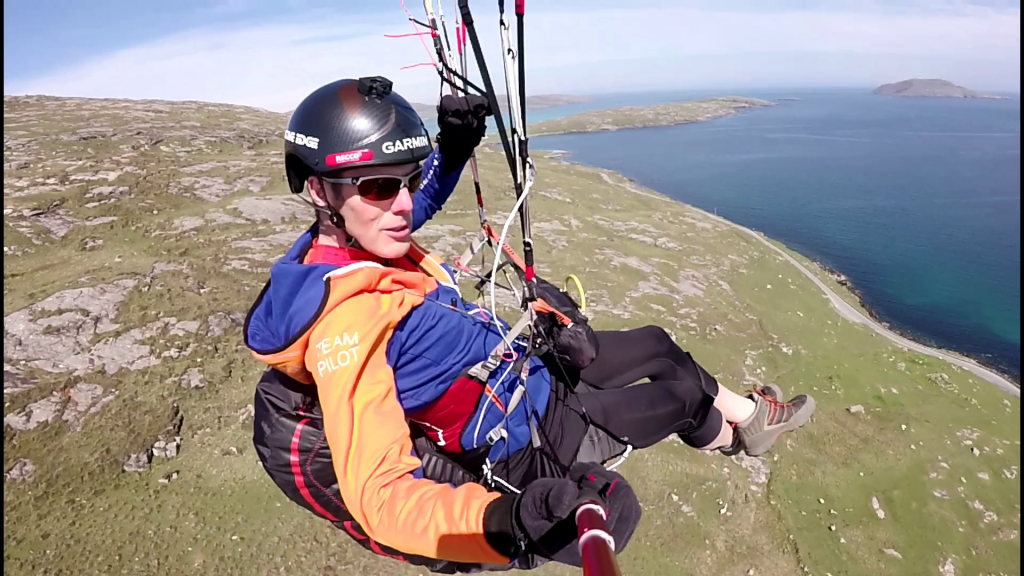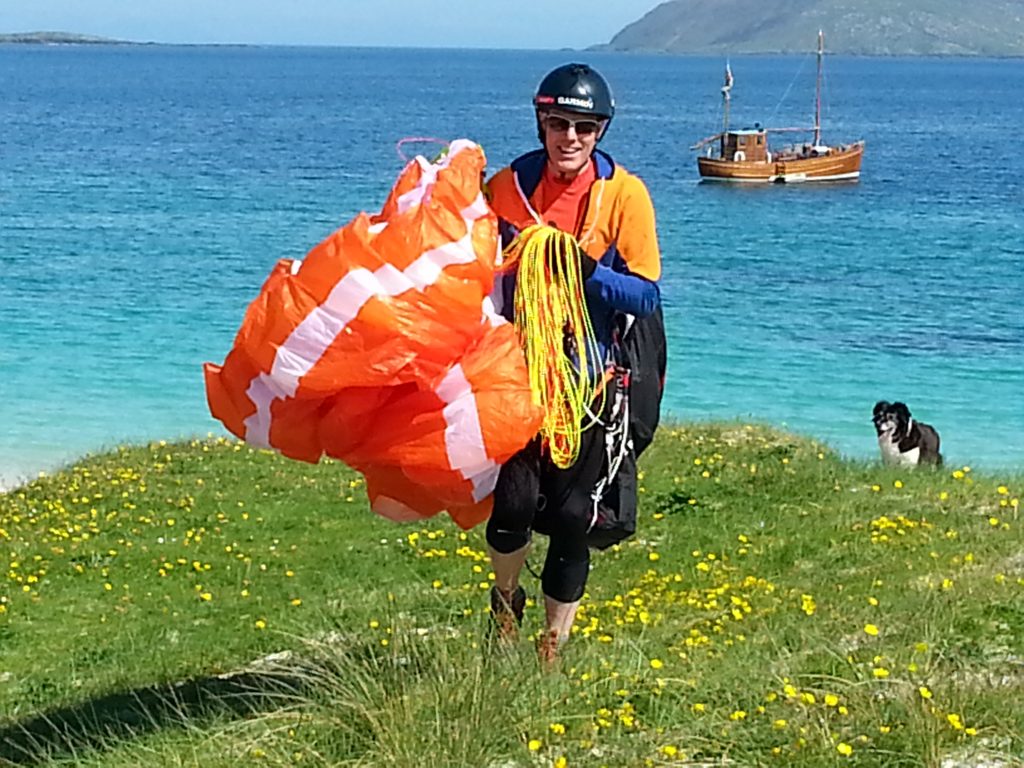 The photo below is walking up Thacla mountain (606m) on South Uist, which lies between the islands of Barra and Benbecula. It was a 6km walk to take off just below the summit, but the views of the Atlantic Ocean on the way up were simply incredible. It may have only been an extended top to bottom flight on my TRITON 2 LIGHT, but it was more than worth the effort to get there.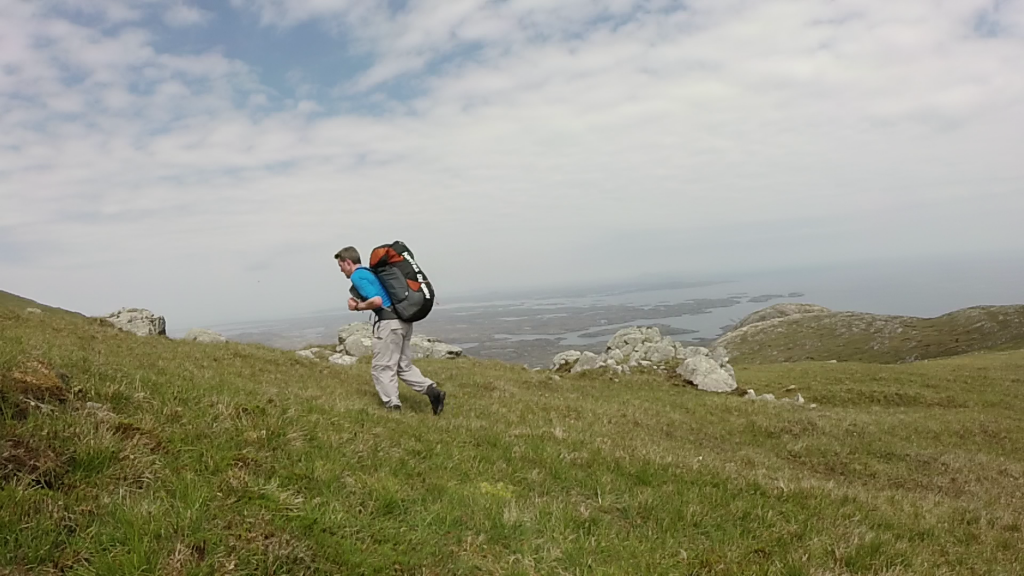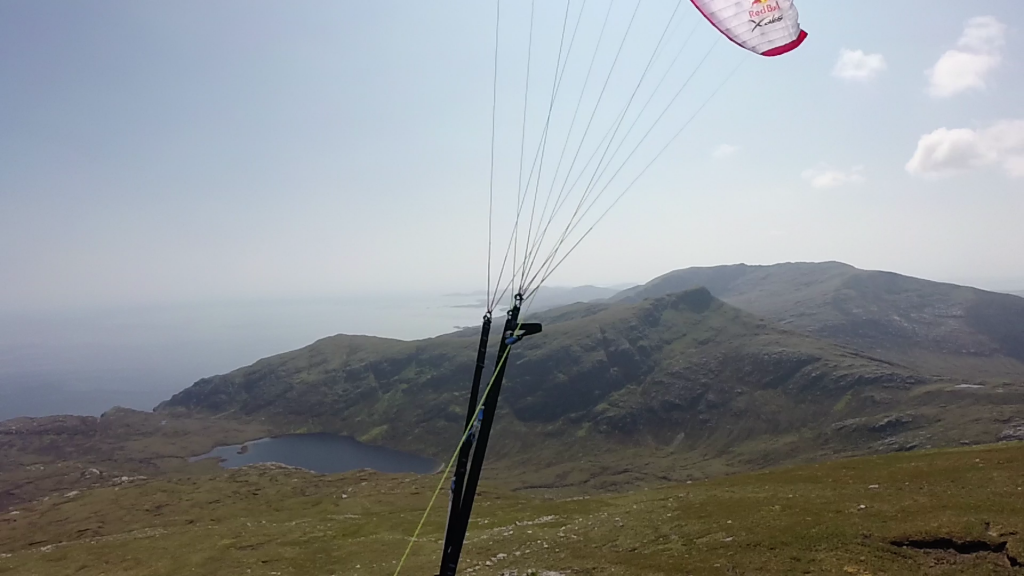 These shots are taken above the famous Cuillin Ridge on the Isle of Skye, this place is awesome and quite intimidating due to the black rocks that make up the main line of the ridge. The whole flight was quite rowdy and the smile is only because I have managed to climb above the rocks.
This is the tracklog of my flight :- http://www.xcontest.org/world/en/flights/detail:Steve_Nash/6.6.2016/12:28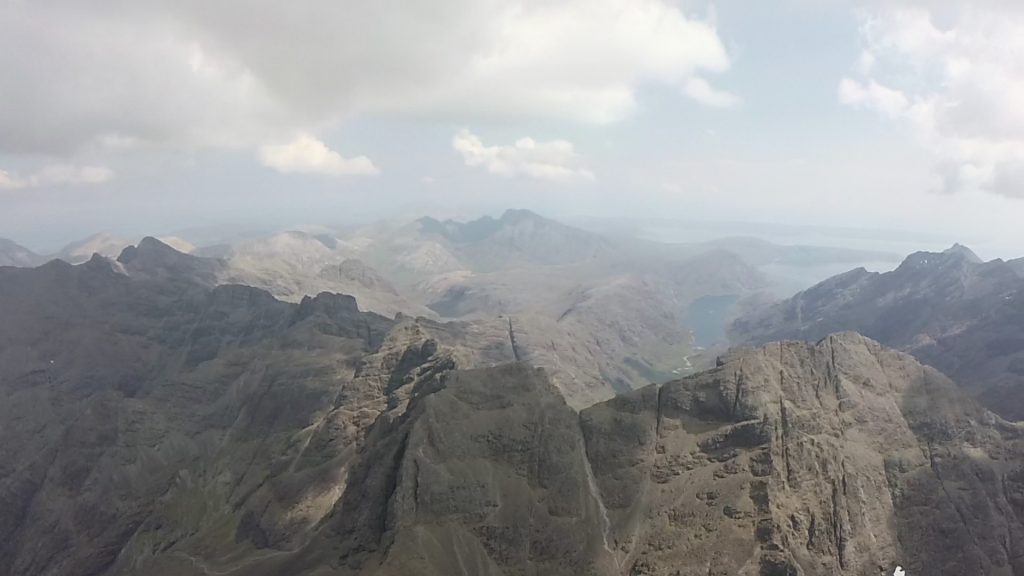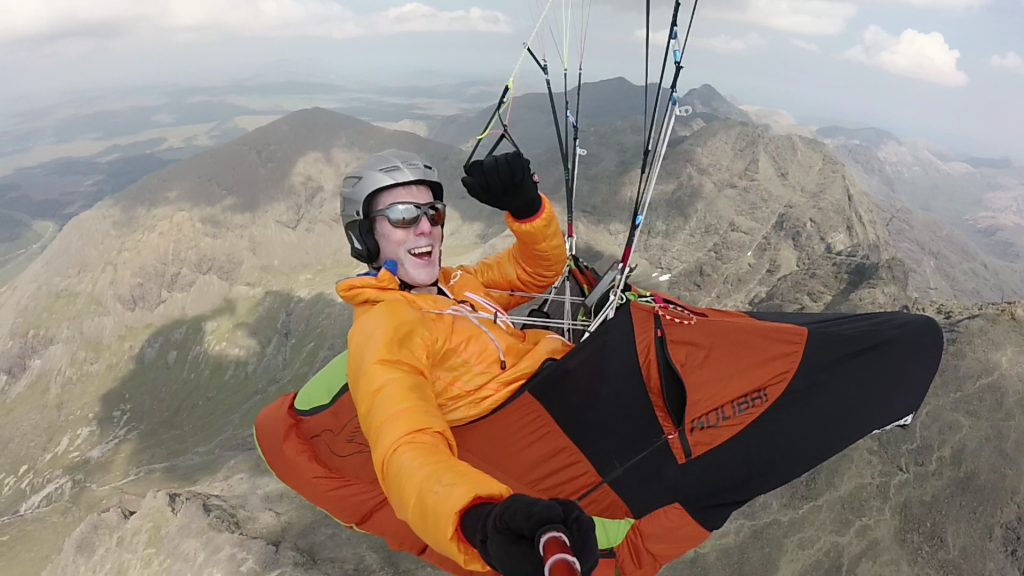 All of the islands take quite an effort to get to (long drive and many ferries), but IF its possible to fly, it really is magical. I'm happy to share some of my experience of flying in these Islands, just contact me on steve.nash1@outlook.com