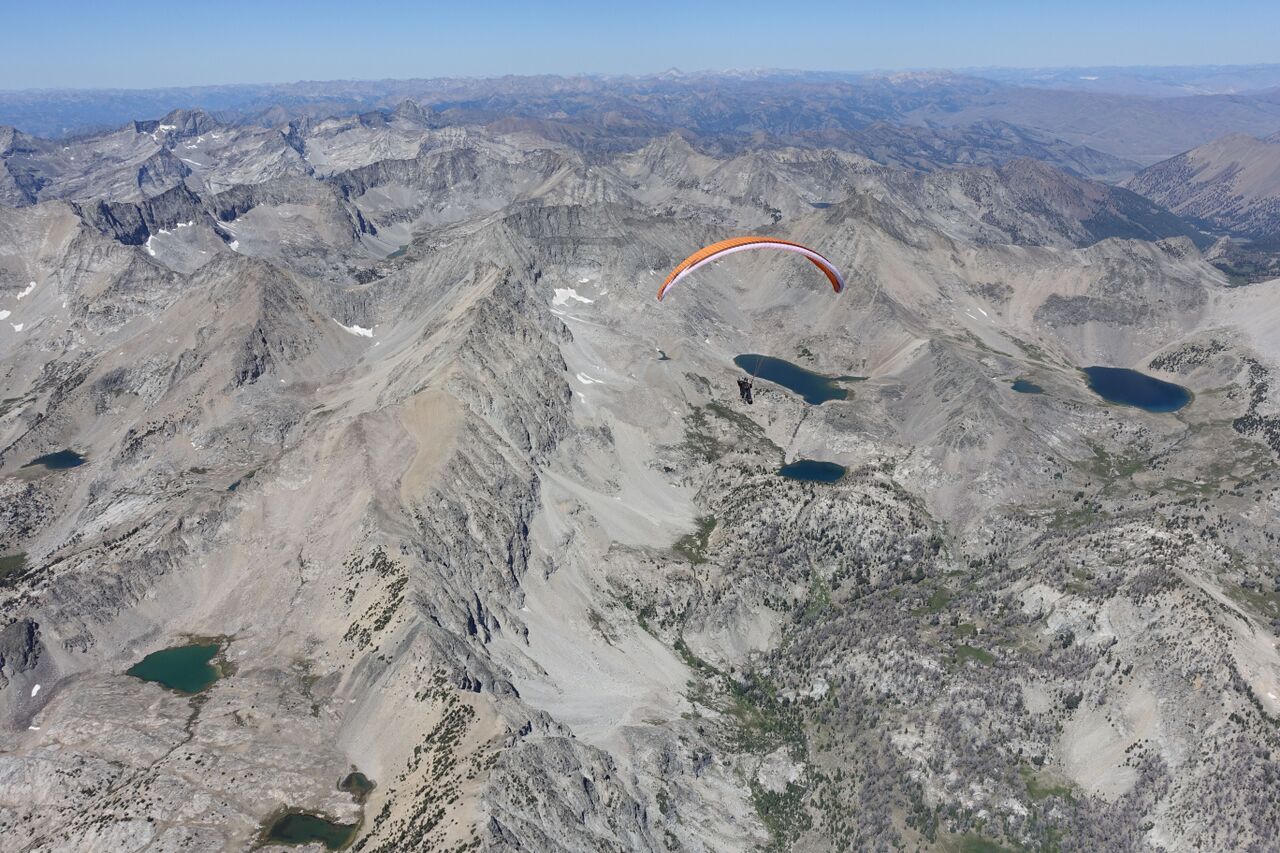 Next Post
Previous Post
Hi Team, Wolfi, Phillip, Mik and Til
This is Nate Scales and I just wanted to say thanks to everyone for a great season.  Living on the other side of the pond, I don't get to interact with many of you, but I wanted to tell you all how big of an honor it is to be on the NOVA Pilots team with all of you.  Every morning first thing I do is check the weather on the computer, then go to XContest to see the daily score.  It fires me up every time to see NOVA at the top of the list and cheer for the names I recognize from the Pilots team website and emails.
I can honestly say that I had my 'funnest' season ever, in over 20 years of paragliding flying the Triton 2 .  The wing is the best combination of handling, feeling, performance and security I have ever flown (thanks Phillip!).  I had my longest duration flight ever this year, 9:37, and the glider was a true pleasure to fly in everything from booming midday conditions to super-light evening glass-off trying to stay in the air as long as possible.
This season I organized a fun contest in Idaho, Montana, Wyoming and Utah called the intermountain wide-Open.  The idea being that pilots could fly in any one of those areas (wherever they thought the conditions would be best, or where they lived).  The contest was 9 days and pilots were scored on their best 4 XContest scores.  The weather was good, and the contest was a smashing success, Nick Greece was the winner and in one 4 day stretch he flew for 33 hours and slept for 20!!! I will definitely do it again next year, I think I will extend the contest to 2 weeks in the end of July and the beginning of August.  I would love to invite any and all of you who would like to fly in the American west over to join in (when I get the dates formalized I will update you all here).
If you would like to come fly the American West (or anywhere else in the USA) during the year please feel free to contact me.  I would love to show you my flying in Sun Valley Idaho, and if you are not coming thru this area maybe I could be helpful in getting you contacts wherever you do want to fly.
So thanks to all of you for a great season.  I hope you have a good winter and I'm already looking forward to next year.
Cheers,
nate scales
ps: one of our local pilots Gavin McClurg has been doing podcasts lately with a bunch of super interesting pilots, they are a great bit of paragliding for the long winter days.  They can be found www.cloudbasemayhem.com (sorry us 'Mericans only speak english ; ) ).