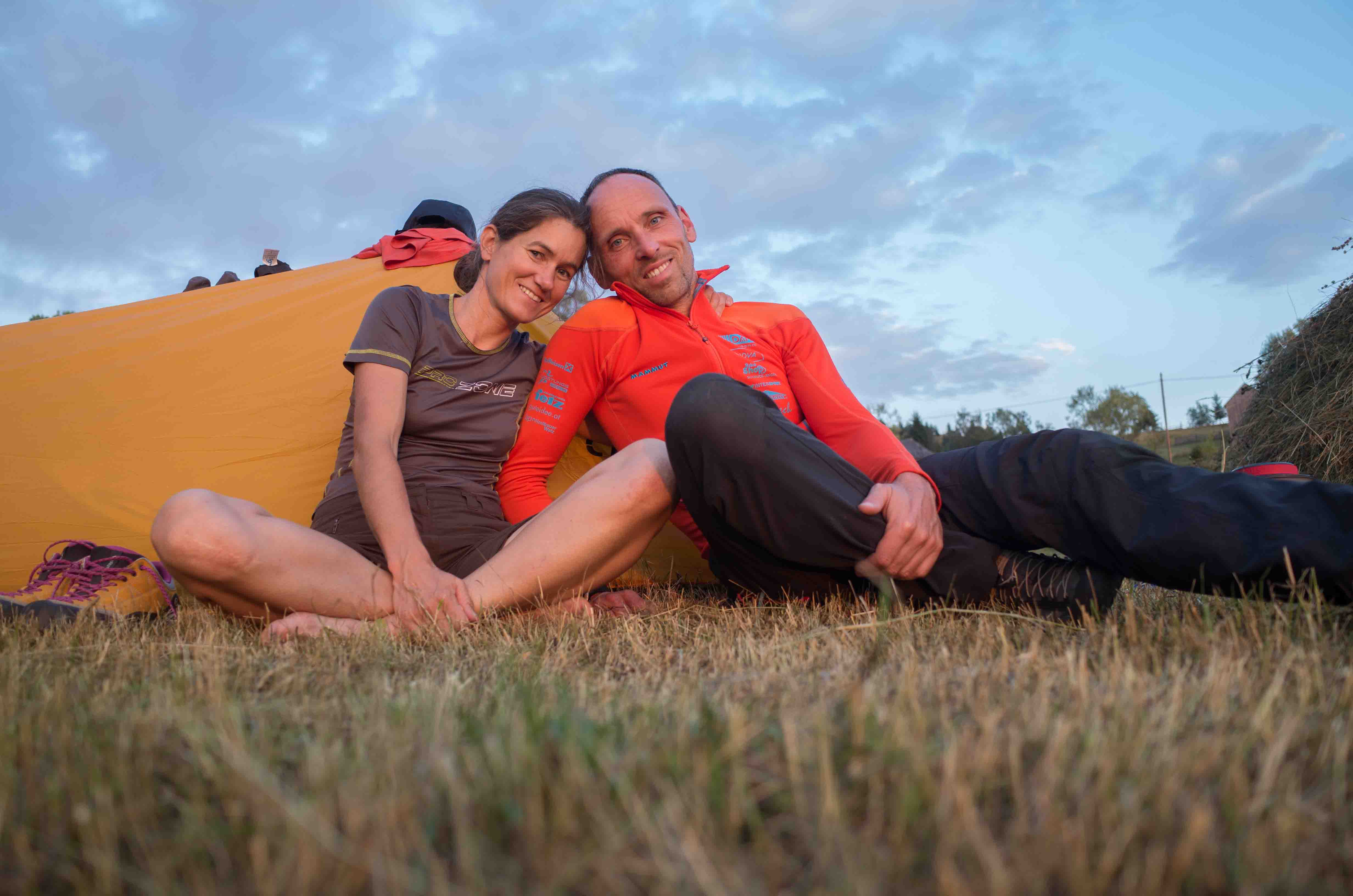 Next Post
Previous Post
Mit Zelt und Gleitschirm in Rumänien
(note for all English speakers: please scroll down and enjoy the pictorial, which is English)
"Nach Rumänien wollt Ihr?! Ist das nicht gefährlich!!!?!!!" bekommt man oft zu hören wenn man in eines der ärmsten Länder Europas fährt. Wir wollten uns selbst ein Bild von der Situation vor Ort machen und das natürlich "standesgemäß" aus der Luft. Eines vorweg: Dracula hatte nach meiner Knoblauchsuppe am ersten Abend bereits genug von uns, die Bären blieben alle mit vollem Bauch zu Hause und die Romas hatten auch besseres zu tun als uns ins Gepäck zu greifen. Stattdessen begegneten wir ohne Ausnahme äußerst offenen, hilfsbereiten und freundlichen Rumän/innen ohne die ein rasches und problemloses weiterkommen nicht möglich gewesen wäre.
Unser Ziel war es, von Baia Mare aus im Norden über die Karpaten in den Süden zu reisen. Die Karpaten erstrecken sich von Tschechien über die Ukraine bis in den Süden von Rumänien. Da in Tschechien Zelten verboten ist und die Ukraine uns zu gefährlich erschien, entschieden wir uns für Rumänien.
Bereits im Winter begannen wir, am Gewicht unserer Ausrüstung zu feilen, so dass jeder von uns auf ca. 20 kg inkl. Wasser und Verpflegung kam. In Rumänien bestehen die Berge nicht aus zusammen hängenden Ketten wie in den Alpen, sondern aus hügeligen Konglomeraten mit einzelnen Ridgen die wir jeweils ansteuerten. Wir orientierten uns mit einer GPS Open Source Karte (danke Cäpt`n für den Tipp) was hervorragend funktionierte.
Tomy lud zusätzlich alle recherchierten Startplätze ins Navi und das war es! Einmal an der Basis angekommen hieß es, sich erst einmal in der dunstigen Luft zu orientieren und die weitere Strecke nach folgenden Kriterien auszuwählen:
1. Windrichtung (wir hatten meist mind. 15 km/h Süd /West).
2. Zusammenhängende Kette.
3. Landeplätze 3a) liegt der Landeplatz in der Nähe einer Straße/Dorf
3b) gibt es von diesem Fleck einen Weg nach oben?
3c) Wenn Landeplatz am Berg, kann man von dort mit Absaufsicherheit starten und wo gibt es Wasser?
4. Nächster hoher Startplatz.
Tomy flog mit seinem TRITON 2 light meist voraus und ich gab mit meinem MENTOR 3 light XXXS mein Bestes ihm zu folgen. Wenn wir auf einer Alm landeten, übernachteten wir im Zelt. Landeten wir im Tal, so bemühten wir uns auf dem schnellsten Weg zum nächsten Startberg zu kommen und dies erfolgte am Abend oft per freundliche Anhalter. Da Rumänien ein sehr günstiges Reiseland ist, konnten wir uns auch längere Taxifahrten leisten, die uns bis zum Fuß des Berges brachten und uns in der Hitze mühsames Hatschen (wandern) ersparte.
Zwischen 4 und 7 Stunden waren wir dennoch täglich zu Fuß auf durchwegs guten Wegen unterwegs, und bis zum schlafen legen wussten wir nicht, wohin es uns noch treiben würde. Was die Flugwettervorhersagen anging, so lagen die Vorhersagen von Windyty meist falsch. Nach einer 35 km/h Vorhersage SMS unseres lieben Freundes Sandro hatte Tomy seine liebe Not mich zu beruhigen, und wir begannen ab diesen Zeitpunkt die gegeben Bedingungen immer vor Ort gemeinsam genau zu erörtern. Von unten weg war meist mehr Wind als an der Basis, die an manchen Tagen sogar 3500 Meter betrug, mein stärkstes Steigen war 5 m/sec am 1. September. Nur von den Almen weg kann man zu dieser Jahreszeit nicht mehr wegkurbeln was wir beide jeweils einmal feststellen durften….
Den südlichen Teil der Karpaten, das Fargaras-Gebirge, mußten wir leider wegen der Kaltfront auslassen. Es gibt also noch einen Grund, um Rumänien wieder einmal "Hallo" zu sagen – wir freuen uns schon drauf!
Bei weiteren Fragen schickt uns einfach eine mail
Tomy und Vera
A picture story of Tomy with his TRITON 2 light and Vera with her MENTOR 3 light in the Romanian Carpates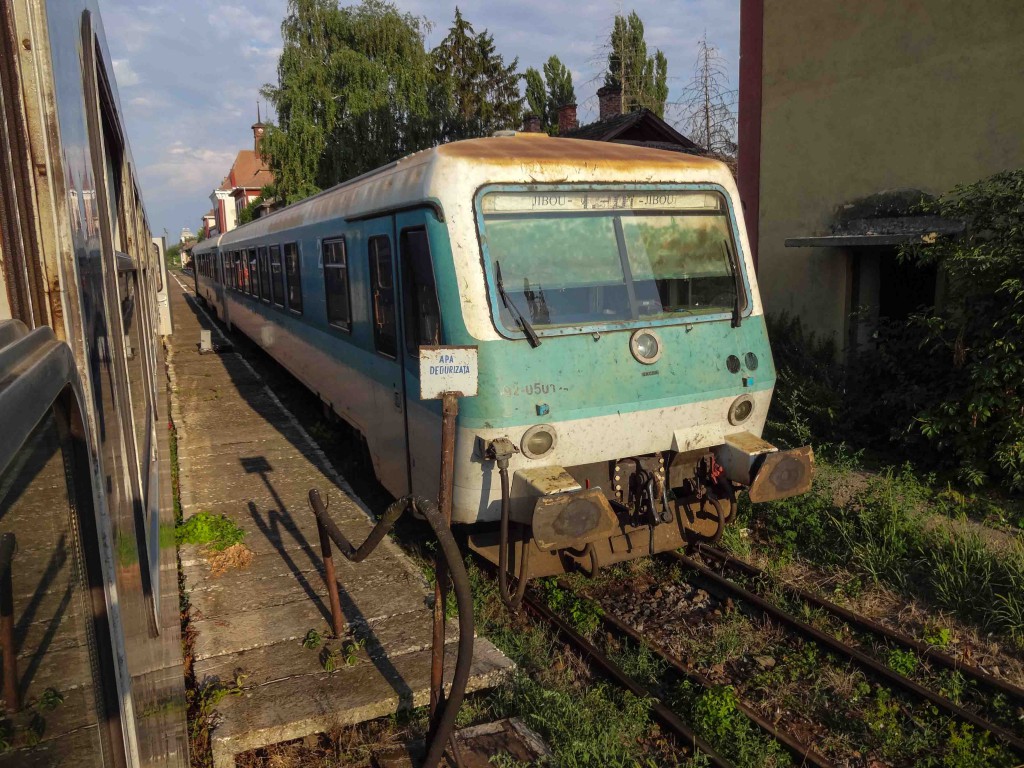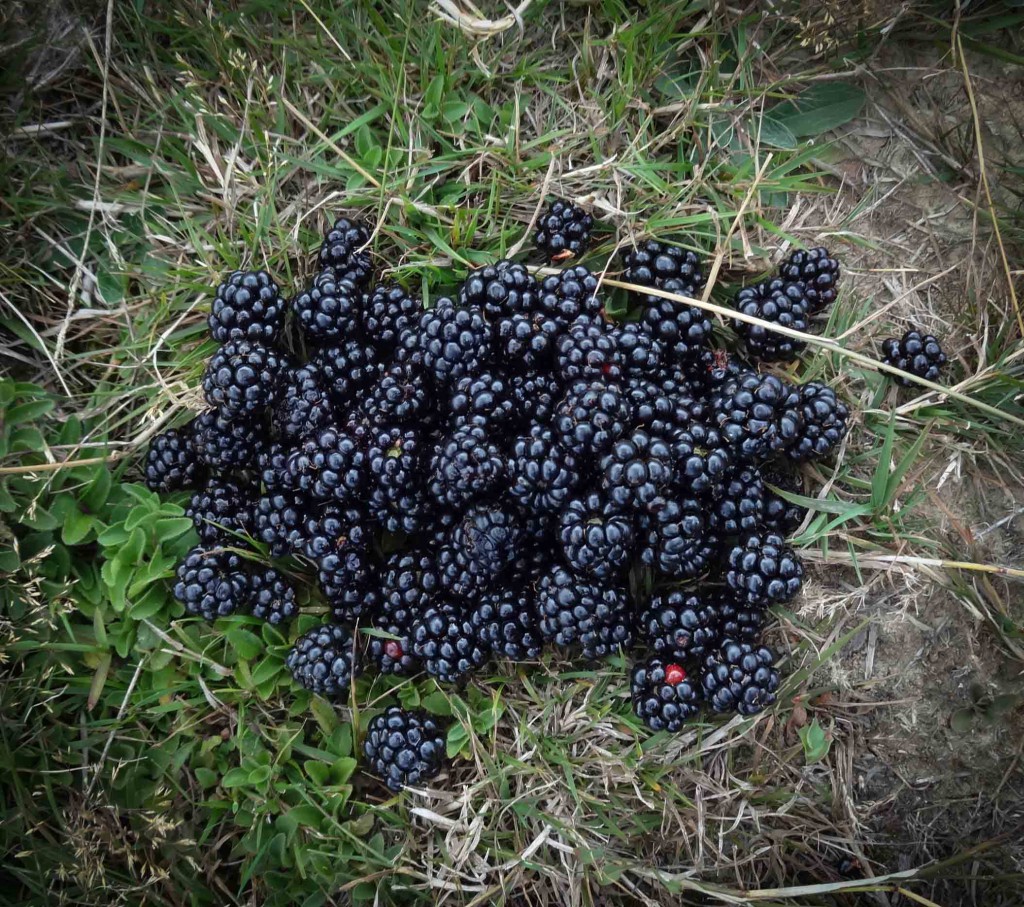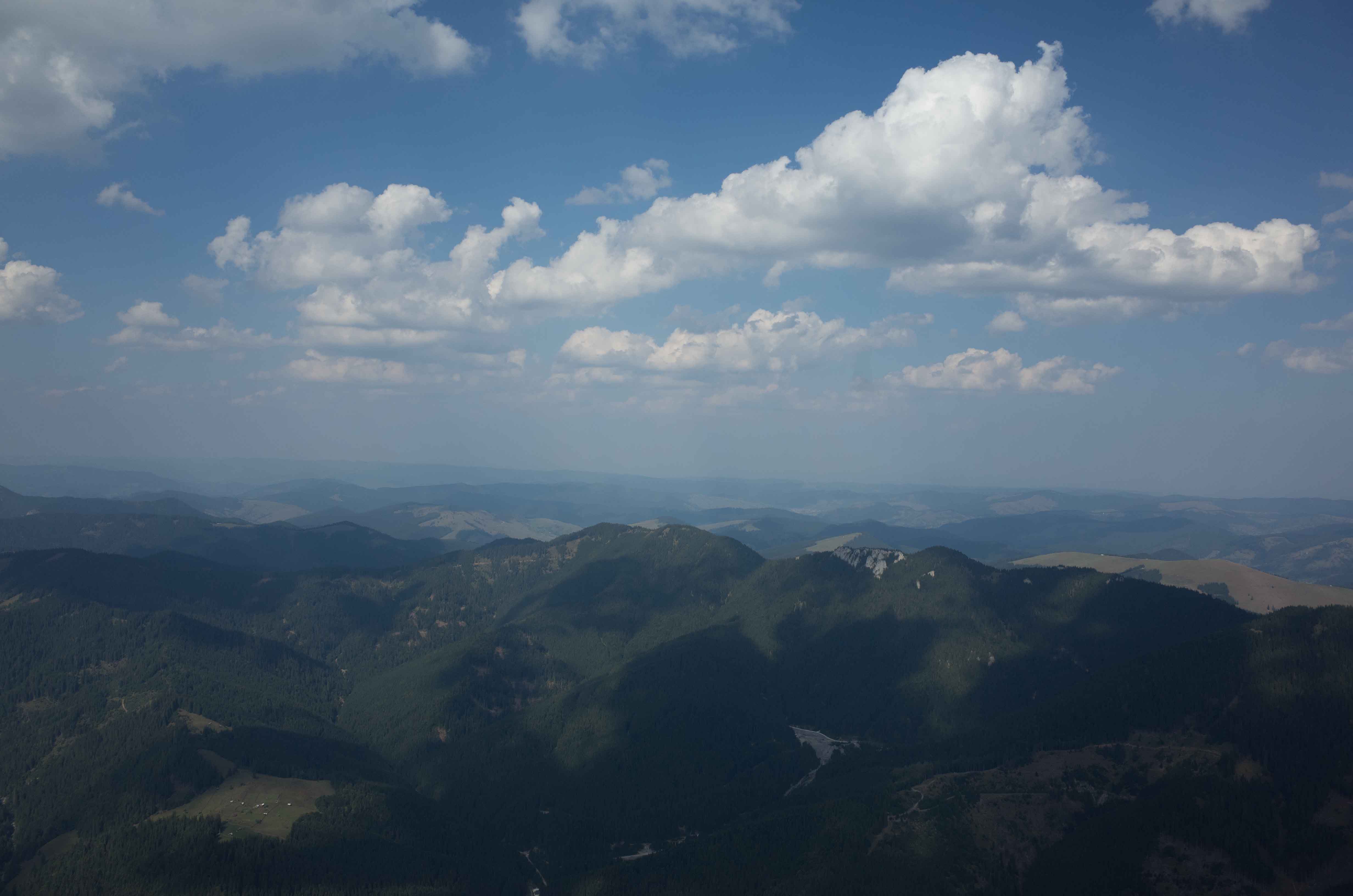 In the air again, we tried to fly next to al ridges we could find. The north part of Rumania has more hills
with a lot of wood than big mountains.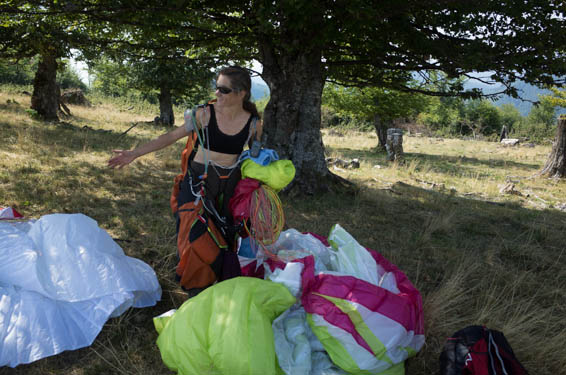 Because I did´t want to risk a bomb out on the wrong side in the middle of a wood with probably now way out
I decided to top land on a plateau.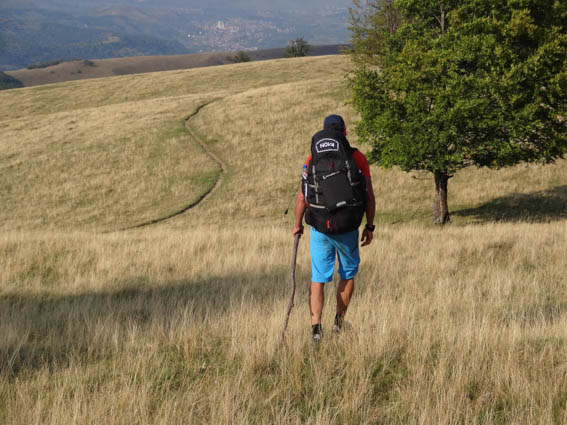 On the way to the next launching place to the right side of the valley.
Tomy carries a big stick because of the herding dogs.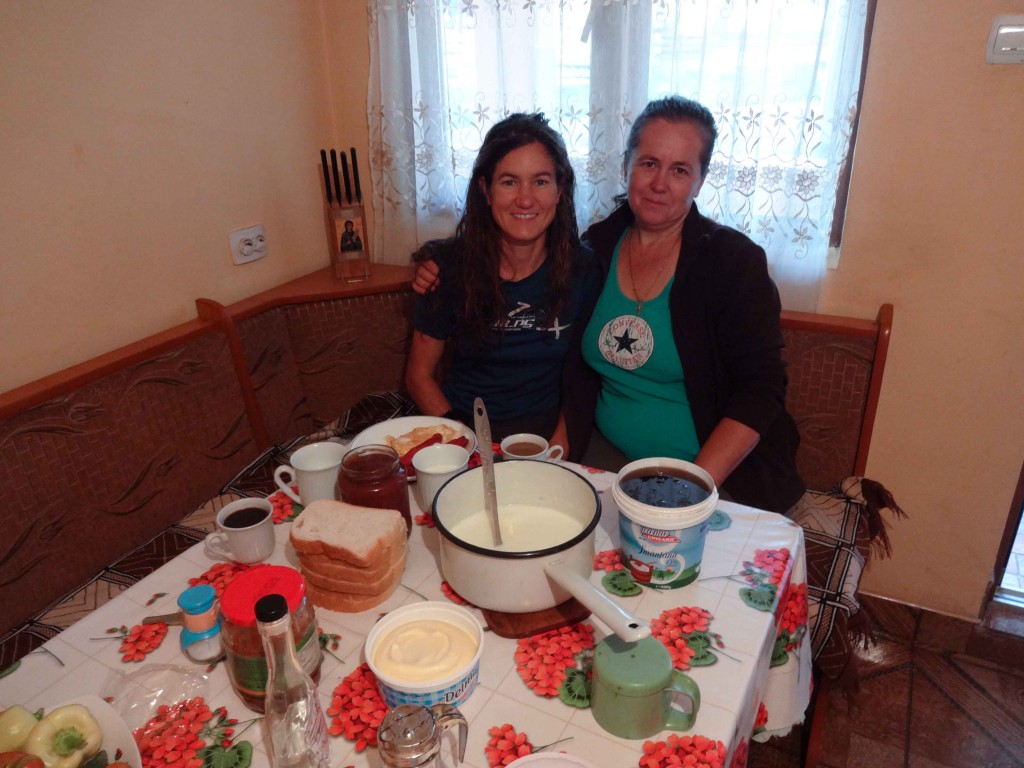 Right in time when my shoulders began to hurt (after 7 hours hiking with 20 kg) and we didn´t found a guesthouse a woman invite us to stay at night in their house. Breakfast with fresh milk from the own cow, eggs, sausages, honey, cake, jam and bread filled up our calories minus.
sometimes we used a "maxi taxi" to move faster to the next flying spot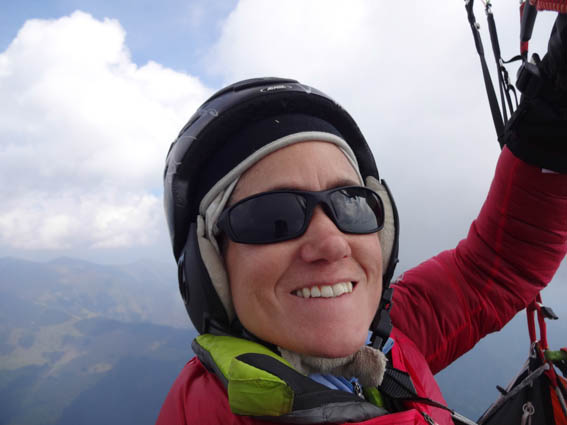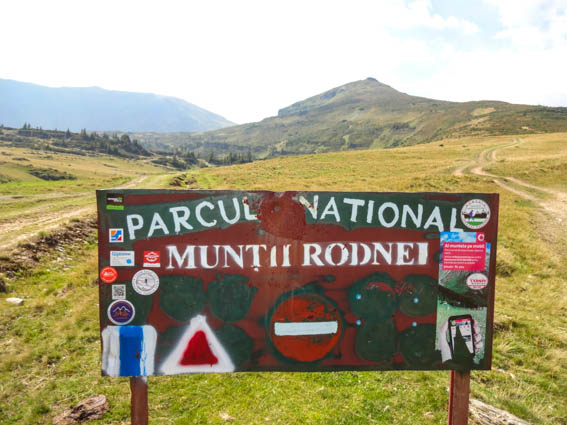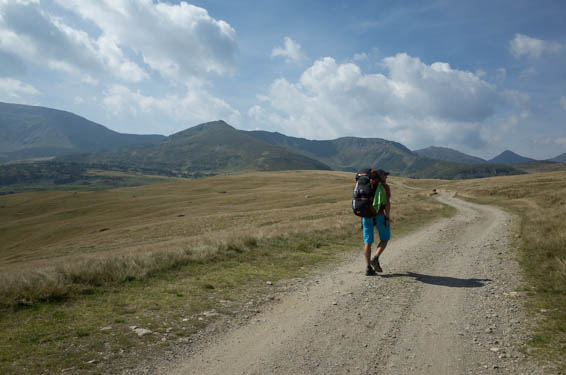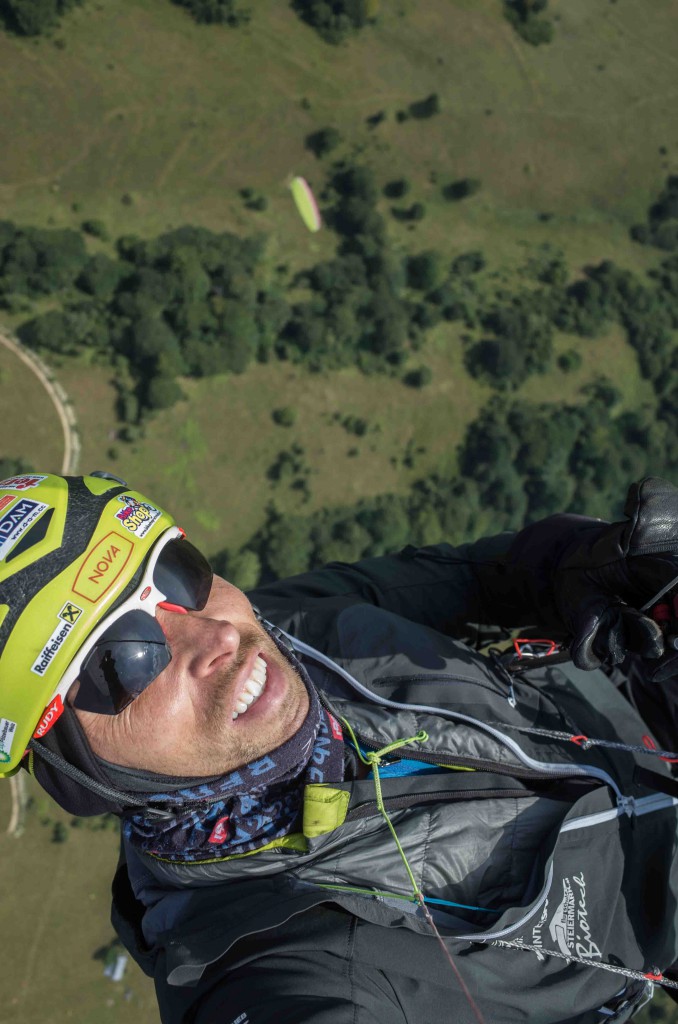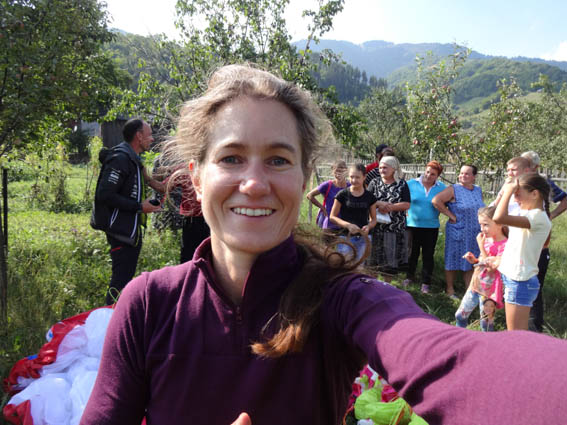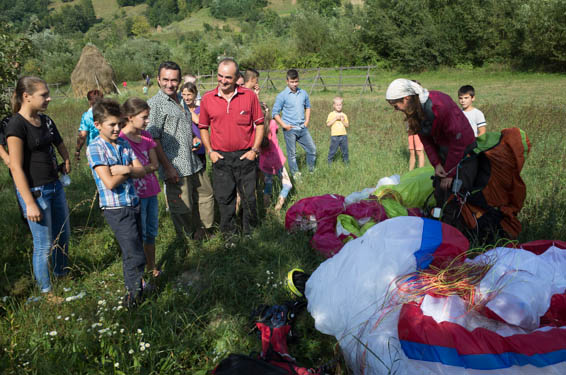 Typical landing situation, Tomy likes the rumanians because their english is worse than his ;-)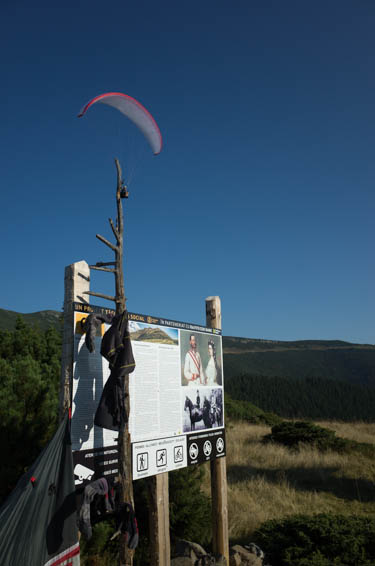 Tomy soars a little bit at our camping site while my clothes are drying in the wind.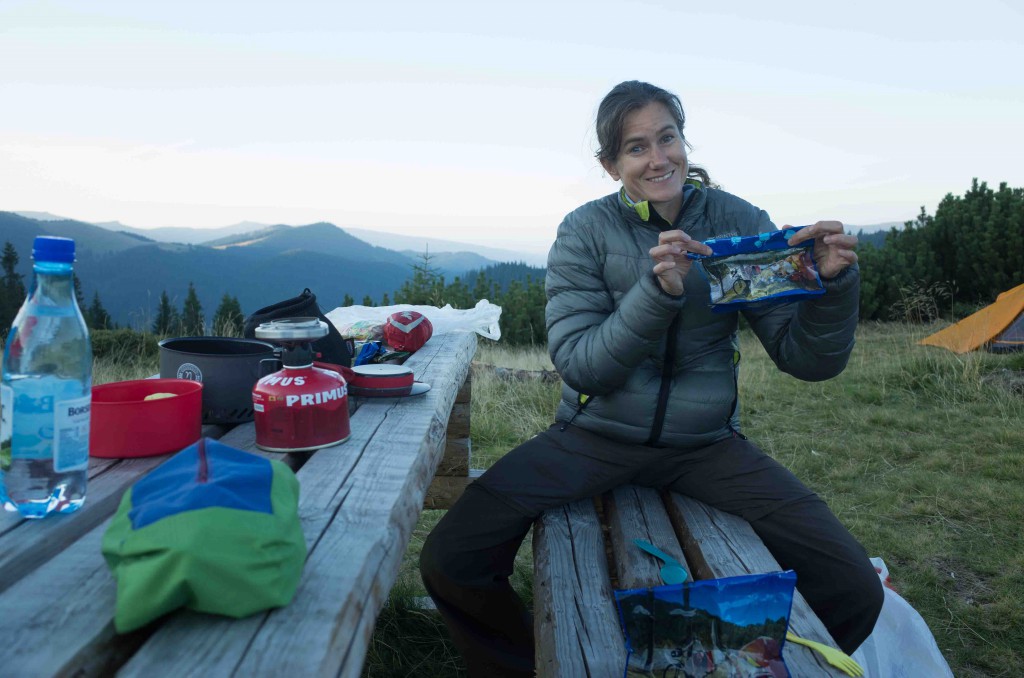 We ate traveller lunch for dinner. You only put hot water in it, wait some minutes and ready to eat! (Because of the big stowage of my Kortel Colibri I "lost" my portions. How happy I was she I found them three days later in the "protector box!)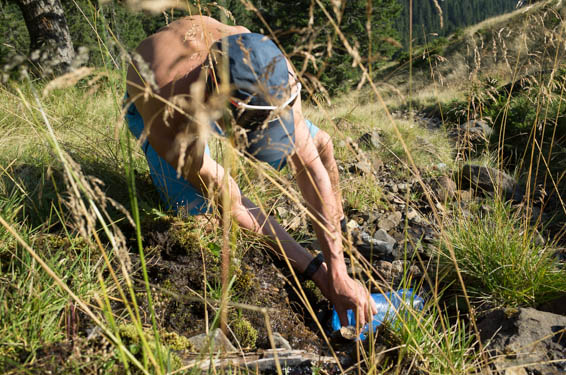 Even this small stream had Tomy in his open source GPS map!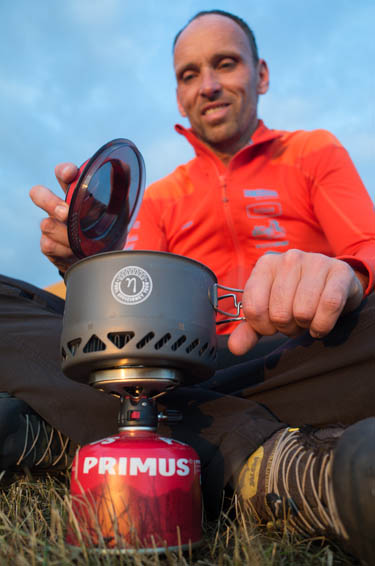 cooking with Primus: One liter in less than one minute!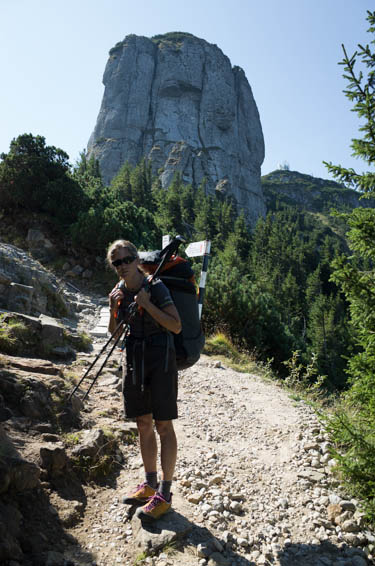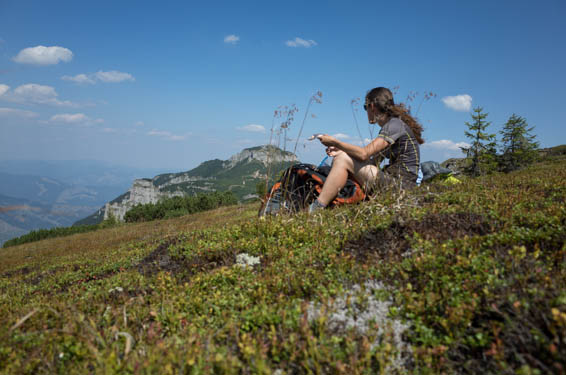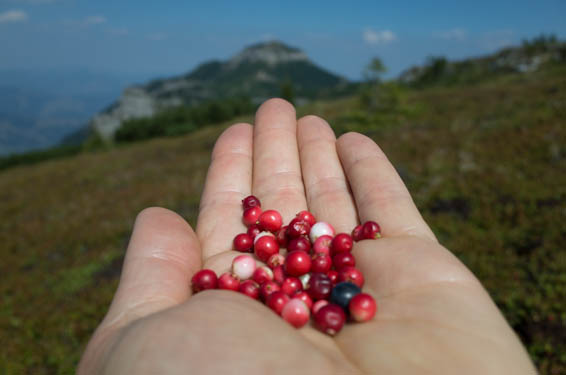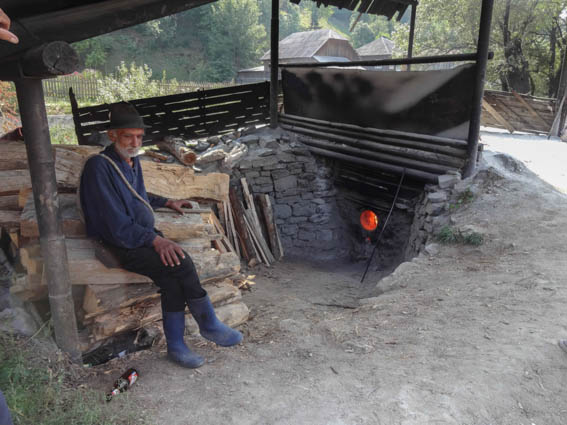 burning chalk like in ancient days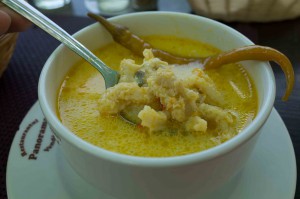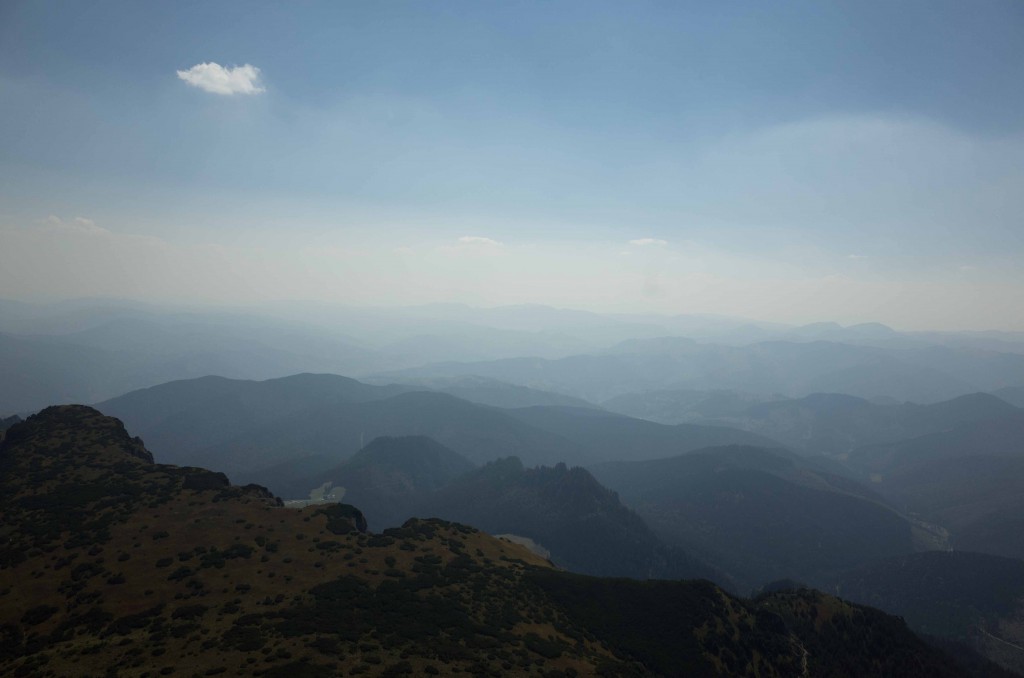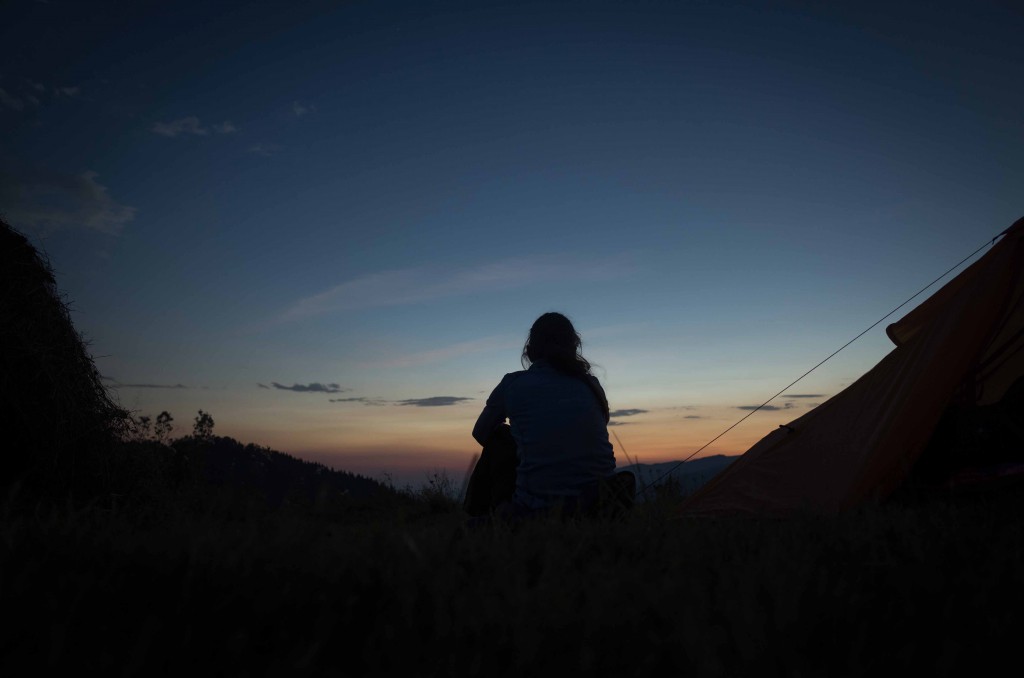 A big experience and we will be back for the southern part of the Carpates!