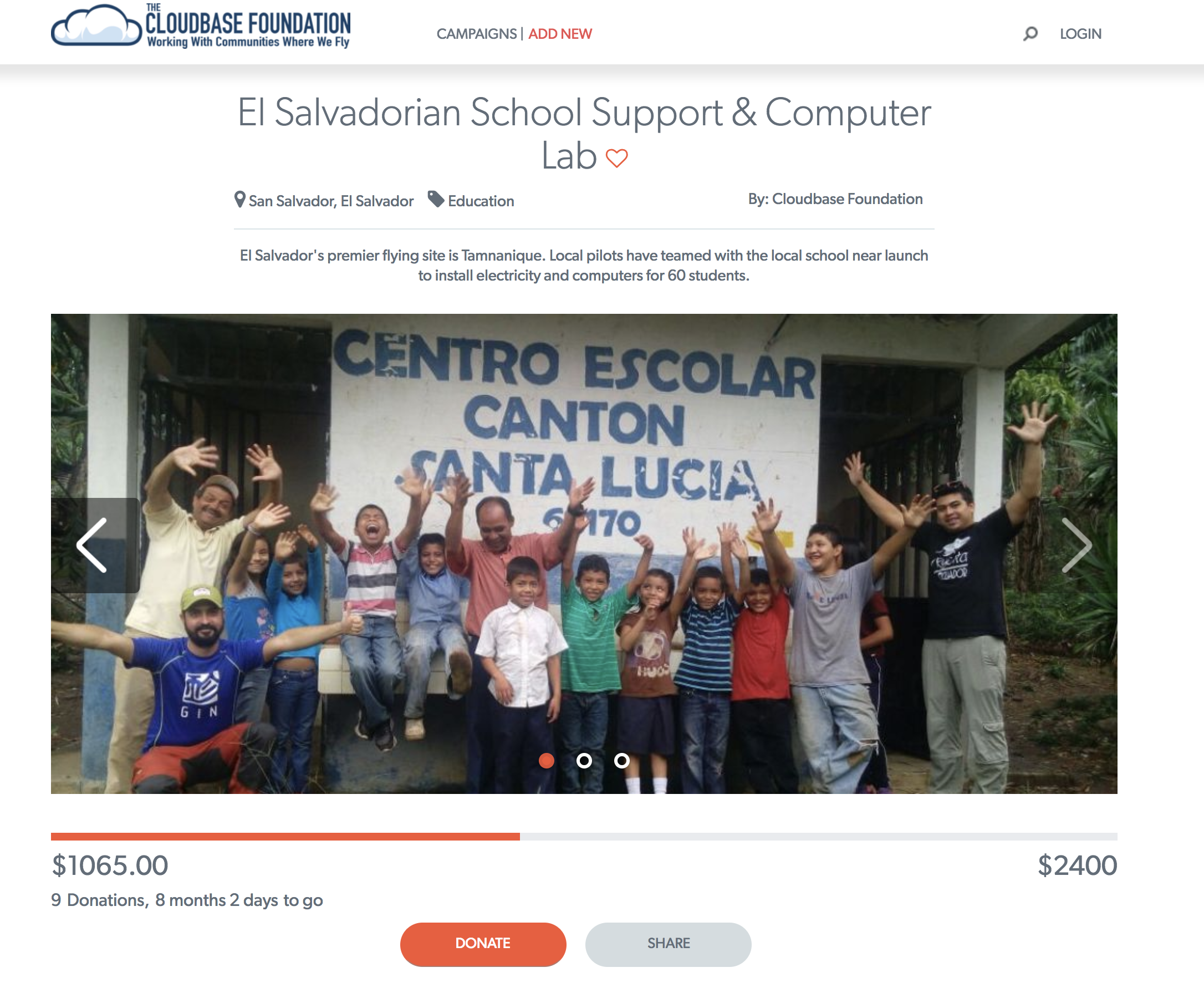 Next Post
Previous Post
Around ten years ago me and some friends discovered a flying site in Tamanique on one of my frequent trips to my home country El Salvador. I decided to buy the site to protect in from flying unfriendly developments and it quickly gained popularity with the 12 local pilots and many foreign visitors who mainly come to enjoy the exquisit surf break on the close by Playa del Tunco. The take off is now known as Loma Kerim, has it's own Windfinder spot and an entry into the paragliding world map.
Spearheaded by the two Raffa's, a father and son flying duo, and Juan Felipe, my flying friends in El Salvador have always supported community projects in the past. Now they got selected by The Cloudbase Fundation for their latest effort to bring electricity to a local school and install a computer lab.
The team consulted several community leaders with which they have good relations and identified a school in canton Santa Lucia approximately 3 km from takeoff that is in need of support. The school (first – sixth grade) has 60 students that are taught by one half time teacher and one full-time teacher who doubles as principal, janitor, and cook! The school is in desperate need of connection to the power grid and computer equipment. Most schools in the area are connected to the power grid and are now beginning to install computer equipment.
Its great to see how crazy ideas turn into something great sometimes and how paragliding pilot around the world play a role in improving living conditions for those in needs.
Here is a link to the project.
Kerim