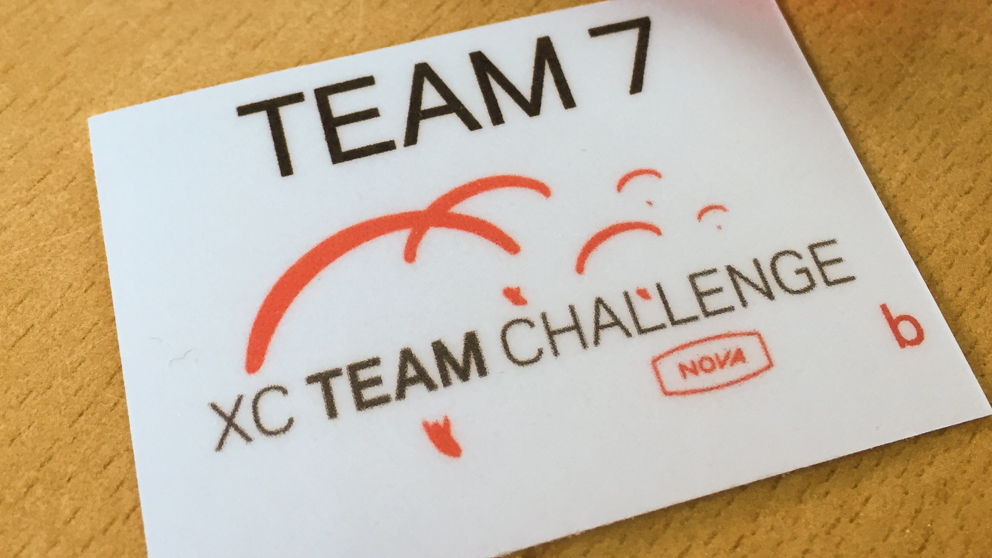 Next Post
Previous Post
Despite the fact that I have decided a while ago to step back from competitions and do more own projects, I could not resist to participate NOVA's first XC Team Challenge as one of the team leaders. Reaching one goal as a team is something that naturally suits me and so does sharing my 'wisdom' about paragliding at the "Emberger Alm". So I found myself asking 'why not'? During the first get together and the following weather briefing I got to know my team mates as a very nice, relaxed group with exactly the right amount of ambition (not too much not too little).
So please meet:
Erwin, the "Hausbartkurbler" (somebody who remains in his favourite local thermal during the whole flight,
Jürgen, the "lazy one", a pilot who always lands too early out of convenience,
Klaus, the Dentis,t who only flies long distances in conditions when even a chair would fly,
and Klemen, the Slovenian young gun, who has only been flying for two years but with great ambitions.
The first big challenge was to establish a line of communication using many different types of radios but we managed this task with real teamwork. The first flight was fairly confusing, but our Team , now called "Wolke 7" (Cloud 7) was not the only one struggling. First, I could not identify all of my buddies, despite me knowing all their gliders. Klaus had problems with the radio cords, Jürgen could not talk back and Klement's radio could not connect to ours altogether…
But somehow, I liked having a task in the air instead of flying on my own only to gain random points… Because of the strong wind we all decided to go and land. Except Klement, who had to fly without communication. He flew the exact route we decided to fly in a very optimistic mood after the second beer during the previous evening and this was much further… "Yes, I flew how we said" – cool guy… on THIS Day with only two years of flying with an ION 5. He did a great flight on a very windy and challenging day and pushed our team with this flight on place three out of 25. I felt very comfortable with my MENTOR 5 light and landed with a very big smile.
The next two days there was no competition because of the strong wind and overdevelopment but very good conditions for ground handling.
Day four was the second and last day of the competition and we started very motivated to stay together this time. Klement had to leave us so we were 4 in the air. And it worked quite well! Erwin our "Hausbartkurbler" flew brilliantly and mostly in front of us and Jürgen proved that he can fight back hard if he really wants. There was a little bit less wind but the flying along the powerline and the ridge was again challenging, only this time we had to fly out and return… On the way back Erwin was sinking lower and lower towards the powerlines and I already pictured him landing somewhere on the deck in the next minutes, when I told to my team: "Guys, when we all land together in the goal I treat you all to ice cream". Up to this point I had no idea how motivating ice cream can be but I witnessed the most amazing low saves on this last leg of the race…
Flying together was so much fun with this team because we helped each other "come on Jürgen, you can do it", "welcome back Erwin",   " Klaus flew to the east side", "how is the wind there?" and of course we all landed in Greifenburg, hehe J. It was a very nice, positive and enjoyable event! It was great to meet my team members and all the other flying buddies and Team WOLKE 7 is motivated to fly together again, and that makes me really happy! See you Guys :-).
Cheers, Vera
PS: Thanks to Teampilot Kerim Jaspersen for editing the Eenglish version – teamwork again :-)