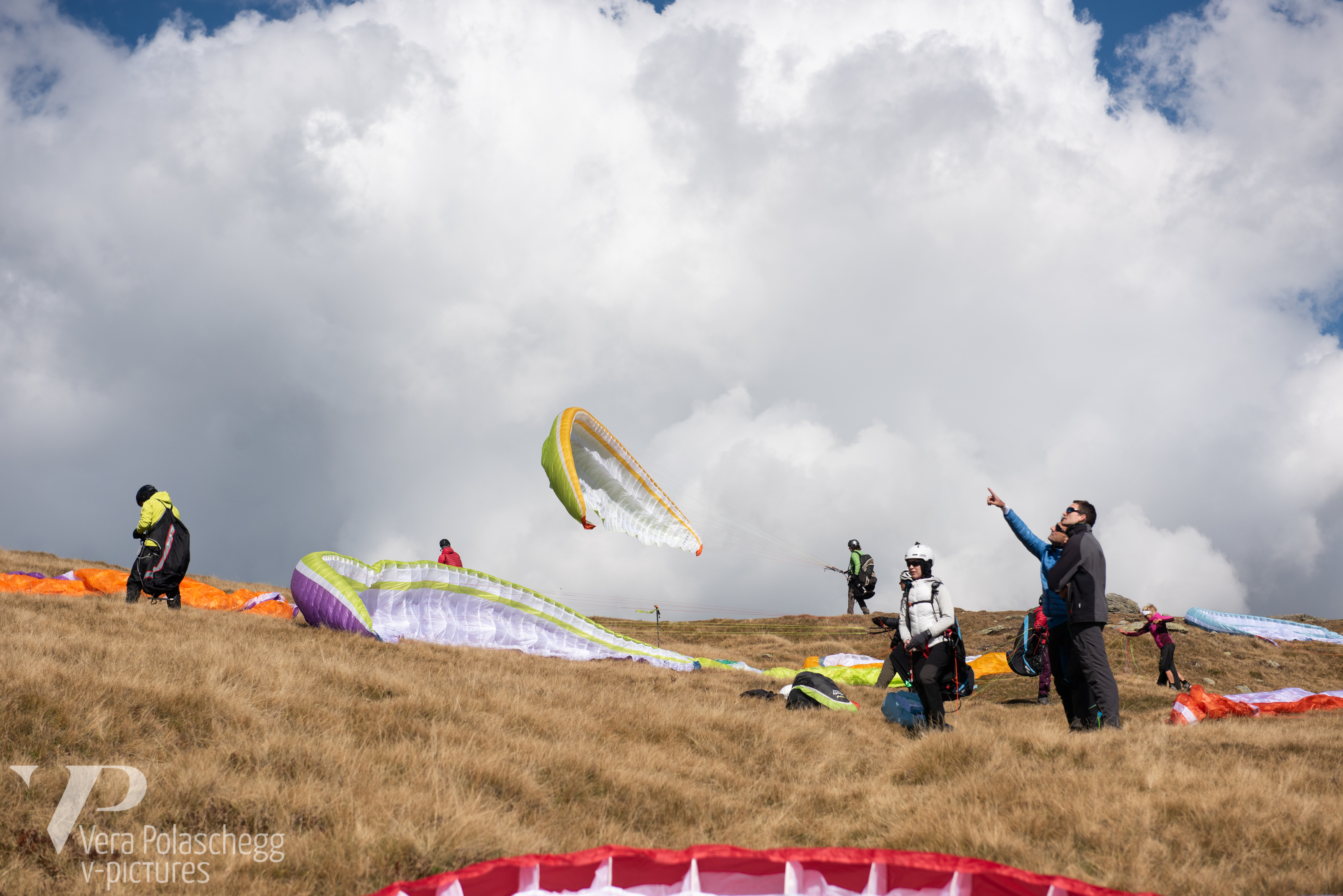 Next Post
Previous Post
Gemeinsam mit den Sarntalern Thermikhaien und deren Präsident Martin Obkircher organisierte ich zum mittlerweile fünften Mal die NOVA Hike & Fly Days – dieses Jahr im Sarntal.
"Wo ist denn das?" Das war die Standardfrage, die ich fast jedesmal zu hören bekam, wenn ich nach dem Ort der diesjährigen NOVA Hike and Fly Days gefragt wurde.
Das Sarntal liegt in Südtirol südlich von Sterzing und bietet eine Menge sehr gut startbarer Hike & Fly-Möglichkeiten. An diesem Wochenende konnten wir an jedem Tag eine andere davon nutzen. Die Sonne lachte uns den ganzen Tag an und wir lachten ständig zurück. Rund 45 Pilot/innen reisten unter anderem aus Polen und Dortmund an, um sich durch die gesamte NOVA Demoschirmpalette einmal durch zu testen.
Mit einem kullinarischen Zwischenstop auf der Öttenbacher Alm ging es am ersten Tag ca. 1000 HM auf die Sam-Spitze (2568 m). Dort konnten alle auf einem riesigen Wiesenstartplatz zu einem ausführlichen Testflug abheben. Thermik um diese Jahreszeit ist eigentlich eher selten in diesem Tal, aber es wurde fleißig gekurbelt und überhöht.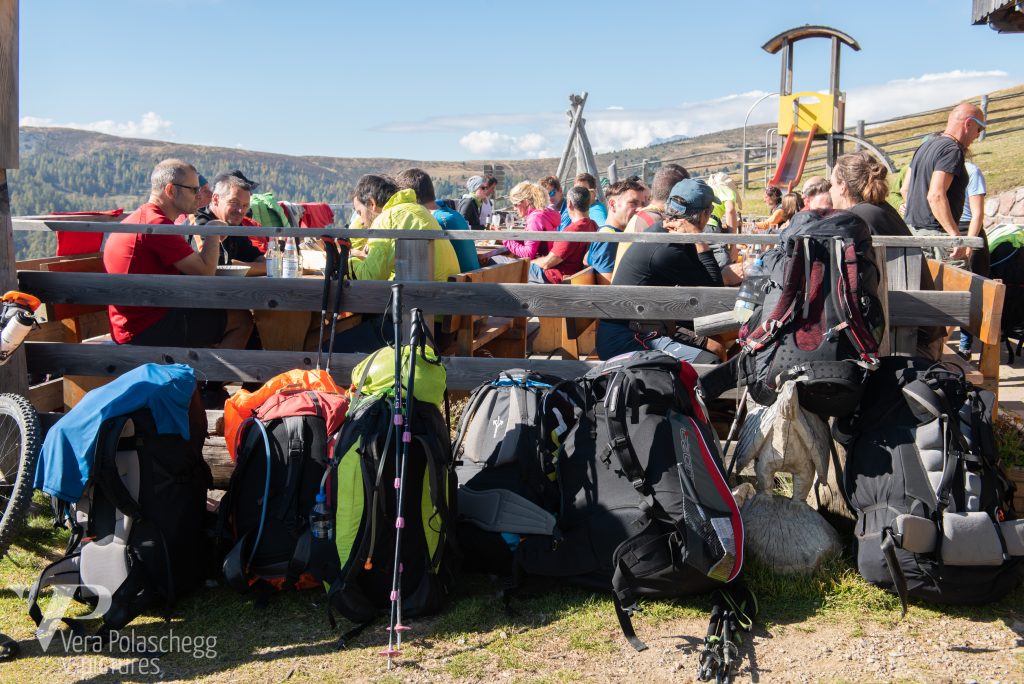 Am nächsten Tag wurde die Leiterspitze gemütlich erwandert. Kein schnelles Geflitze war angesagt, sondern gemeinsames Tratschen, sich austauschen und die Natur genießen. Und wieder ging es mit satten Steigwerten aufwärts und wieder konnten die Schirme ausführlich getestet werden. Die Aussicht da oben ist aber auch grandios! Man sieht hinüber in die Dolomiten mit Marmolata & Co. und auf der anderen Seite bis in die Stubaier Alpen.
Am Samstag gibt es bei den NOVA Hike and Fly Tagen immer einen kleinen Vortrag und dieses mal übernahm Cäptn Till den Part mit einer kurzen Einführung zur Planung von Hike and Fly Touren. Man lernt immer was dazu…
Am dritten Tag sollte der Südwind zu stark werden. Aber ein kleiner Hupfer von einer Alm oberhalb des Landeplatzes war doch noch möglich. Am Landeplatz wurde dann wieder, wie jeden Tag, im stärkeren Talwind ausführlich gegroundhandelt sowie Landebiere und Cafe und Kuchen (danke Elli und Erwin!) genossen.
Als Organisatorin war ich natürlich immer etwas angespannt, dass nichts passiert und alles perfekt läuft. Ich denke, das ist uns – auch Dank einer ziemlich coolen Truppe – gut gelungen.
Nächstes Jahr wieder!
Mehr Fotos auf: https://drive.google.com/drive/folders/1sm_yQnHjQpU85qpk3IQKHavzOn06HU-T