Next Post
Previous Post
Hi Friends,
I am happy and proud to inform that MENTOR 5 and set a new national record with a 82 km FAI triangle on December, 25th. You may think that this is a rediculous FAI triangle (which it actually is compared to the ones in the Alps), but believe me: a loooong and "narrow" country like Chile is not too suitable for FAI triangles. Flat triangles on the coast (Iquique) yes – but FAIs…
Have a look at the flight on Doarama.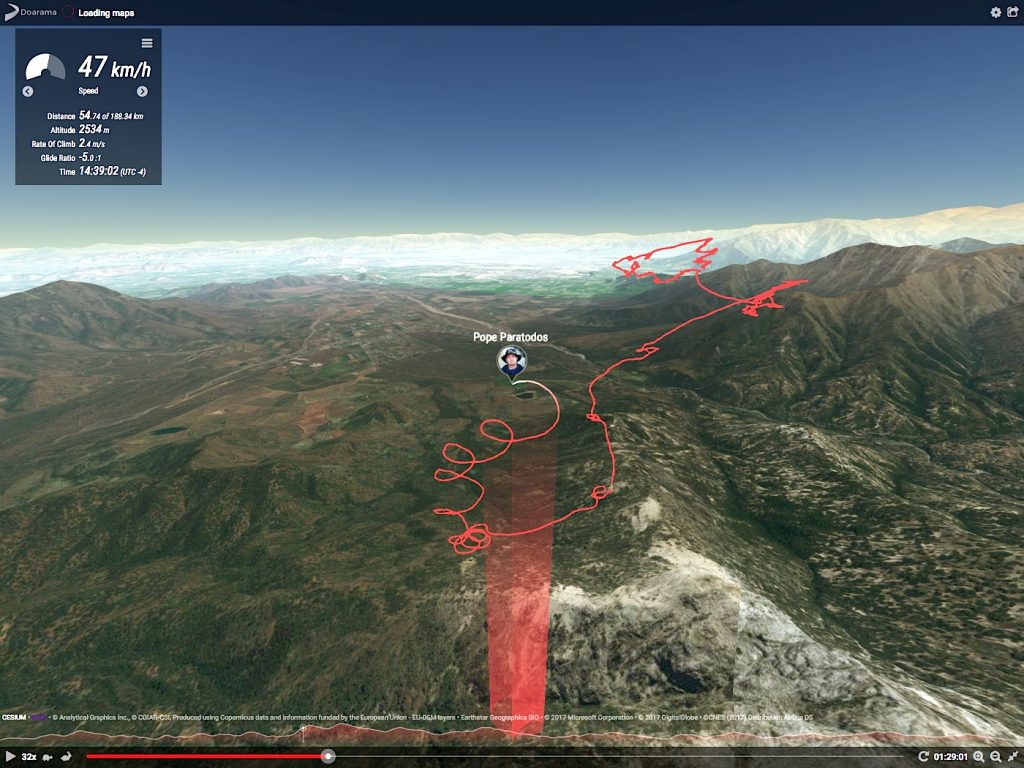 This season, we created the XC league in Chile, based on the Xcontest platform. The league is very refreshing for the Chilean paragliding community. There are plenty of pilots who have done some flights that they never thought they are capable to do.
The summer season will finished at the end of February and then we will see how the league finally performed. At the moment, I am ranking second in general category, second in the sports class and first in the standard class. Not too bad, considering  that the MENTOR is an EN B-wing…
With best regards and best wishes for 2018 from Chile
Victor "Pope" Salinas