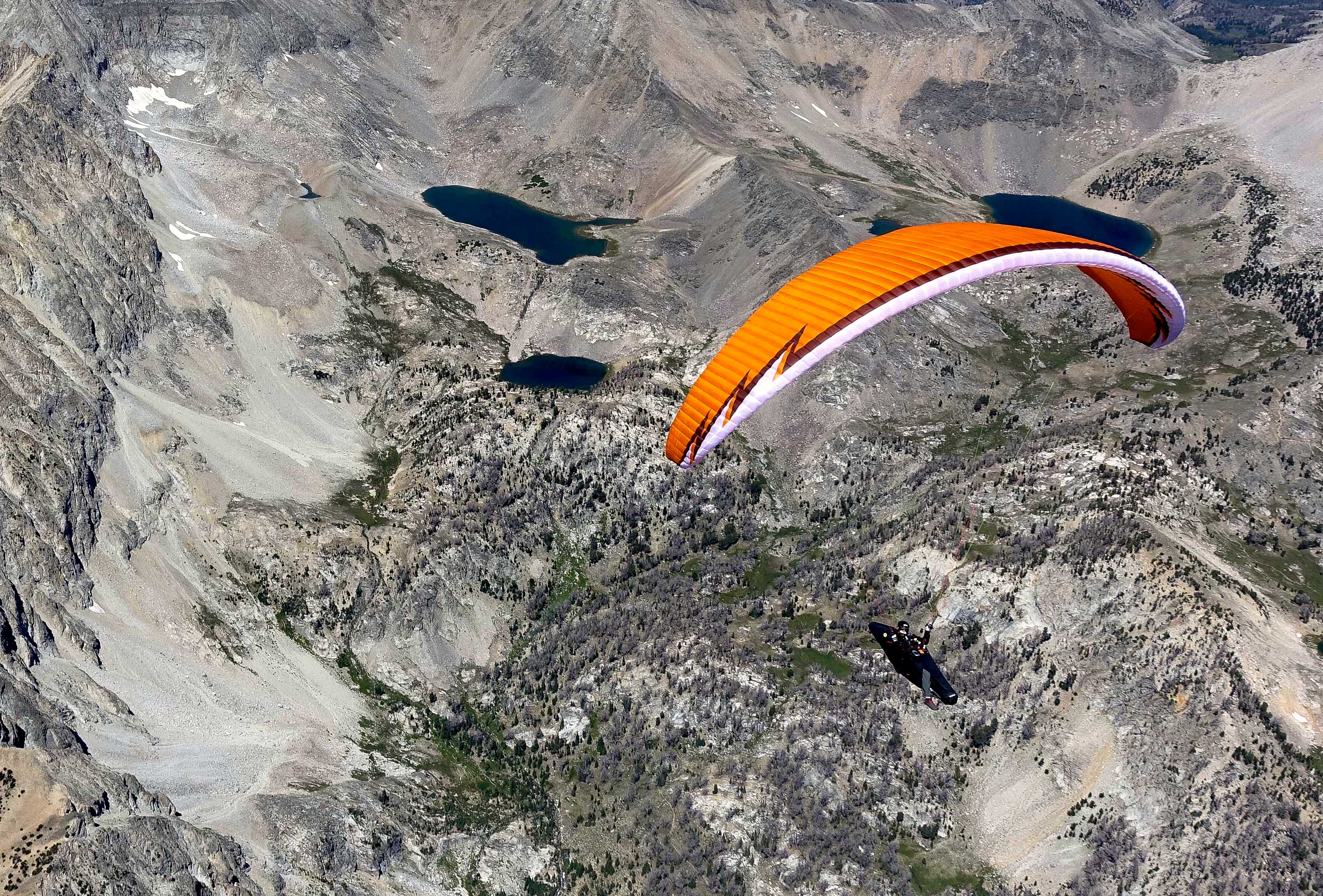 Next Post
Previous Post
Triton 2 Impressions
by nate scales
My name is nate scales and I was fortunate enough to join the Nova Pilots team last winter. I have been flying since 1992, I have enjoyed competing for a long time, but flying XC is my true passion.
I believe we are super fortunate to be alive at a time when society can support people who will refine hi-tech 'bedsheets and shoe strings' into the ultimate soaring vehicle for our enjoyment. The Triton 2 is the result of Hannes Pappesh 25 years of design experience and experimentation. After my first flight on a Triton 2 I feel comfortable saying the Triton 2 is the nicest paraglider I have ever flown, I found my perfect cross country machine, so here is my slightly biased review. I will start by saying 'I Love this glider'.
Launching:
The Triton 2 is very straightforward to launch, it comes up nicely in either light or strong wind.
Thermalling:
Flying the glider in strong thermals is truly a treat. The Triton 2 has more 'manageable' energy than any glider I have ever flown, the glider reminds me more of a sailplane than any paraglider I have ever flown before. There is no flexing along the chord, or hinging across the span even in the strongest or most turbulent conditions. In over 20 hours of strong midday conditions I never experienced one collapse.
The handling of the Triton 2 is above and beyond any glider I have ever flown before. Whatever style/shape of turn you need the Triton 2 is happy to oblige, from standing the glider up on a wing tip in a heater of a core to floating at min sink in bug farts the glider is happy to oblige.
I remember reading a Gin Glider review from Louise Crandall many years ago where she said the glider would 'auto center' in thermals, and I never understood the feeling until this glider. The Triton 2 is constantly being pulled into the stronger area of lift. I believe this is where the Triton 2 truly separates itself from other gliders.
Performance:
On a recent flying trip to Washington one of my buddies was flying an Enzo 2 and we spent a fair bit of time flying together. The climb seemed very comparable in a wide range of conditions from strong leeside climbs to super light, I never felt like either one of us had an advantage. From trim to 1/2 bar the performance was again very similar, at full speed the Enzo was faster, but the glide slope seemed to be about the same.
I will repeat myself again, I love this glider. The handling is nicer than any paraglider I have ever flown before. The performance is very good, close to anything else that is available today. All in a package with great security, the glider is certified EN C with no folding lines, and minimal plastic to get caught in the lines when collapses do occur. All of this is backed by the Nova name, Nova trim tuning after 20 hours, Nova Protect (crash repair), and the Nova warranty (4 years for materials). I feel comfortable saying this is the best paraglider yet.