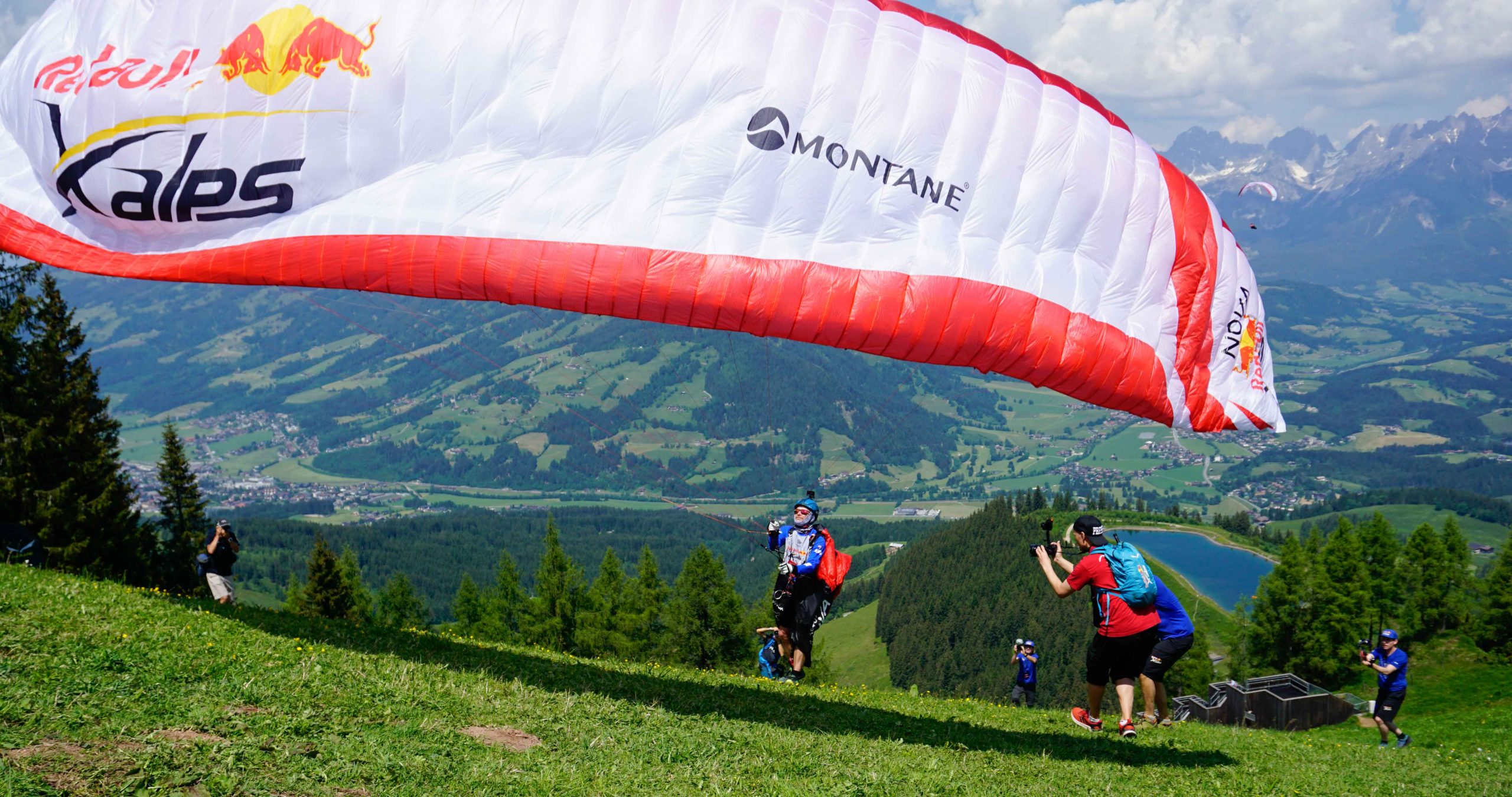 Previous Post
In December last year, Nova was kind enough to send a Nova Xenon 17 demo, an Artus harness and a Nova X-Pack 50 to the other side of the world, my home in New Zealand, for me to try. I flew the wing for approximately 30 hours. I was very impressed and decided to fly it in the X-Alps, where Nova generously provided me with a new Xenon, Artus harness, Pentagon light 85 and Nova X-Pack 50. Thanks Nova!
What's my flying experience? I was licenced in Nepal in 2012 but didn't fly very much for the first 4 years (60 hours at most). I have accrued 1800ish hours in the last 7 years. I would say that 98% of those hours have been in thermic conditions, and the rest coastal. I have been flying in the Australian XC competitions for the last 6 years on C and D wings, but my heart is in adventure flying. I think Vol Biv is the coolest thing you can do. I competed in the X-Pyr last year (2022) and the X-Alps this year.
I flew the Xenon demo in the punchy Australian high country and the technical Southern Alps of New Zealand. Regarding risk, I feel like I am a fairly safe pilot and try not to push the margins too much. It just isn't worth it.
The Review
The Xenon is a two-liner EN/LFT D with 65 cells, an aspect ratio of 6.7, and the size 17 weighs in at just 3.15 kg.
The handling of the wing is superb. You could describe it as exact, balanced and joyous. I was at home straight away. It felt like a familiar friend from my first flight. It is a playful, agile wing that easily banks in tight thermal cores (read a wingover machine). Can it thermal? Shane (my X-Alps supporter) and I consistently outclimbed other wings and often found ourselves on top of the stack. 
I found the brake travel range perfect for landing in tight spots without the risk of spinning, a characteristic extremely important for lightweight Ds. Let me not gloss over this; it's amazingly easy to land and launch in tight areas, especially for its type, which two-liners have a bad reputation for, but the Xenon has flipped that stereotype.  
Launching, both forward and reverse, requires minimal effort as the wing inflates progressively and steadily through the wind window without surging forward. I like to alternate between launching with the two inner As or the four inner As, depending on the strength of the wind. I used a permanent marker to help differentiate them quickly. I would love to see this feature come from the factory to make it easier to identify the lines.
I felt very safe under the wing with no major collapses on trim or bar. Any active surges were easy to catch. The wing isn't overly chatty; it gives the pilot enough information on the surrounding air, which enables one to use that information constructively.
I haven't carried out a tip-to-tip test with any other wings in the category, but from what I experienced during the X-Alps prologue and on day one, the Xenon is marginally slower than the other wings in the class, with a comparable glide. This is the main reason why it climbs so well. In my opinion, minimum differences in performance aren't a major factor for this class of wing. You wouldn't be using this wing for high-level cross-country competitions, but it is perfect for hike & fly, vol-biv and serious cross-country pilots who aren't afraid to take the deep line and hike out with a super lightweight package. 
When on the speed bar, the B riser steering had moderate pressure. The wing felt rock solid through the entire range. The Kevlar risers have Nova's adjustable (slides up and down the riser) carbon B Handles, which I tailored to my arm length for optimal ergometry.
B-line big ears are extremely stable, efficient and open quickly without pilot input.
The 17m wing weighs in at 3.15kg, making it only slightly heavier than others in the category. Nova has constructed the Xenon with a slightly beefier UV-resistant cloth, so it should last longer than the others, with proper care, and keep its performance for longer. They have also utilised kink-resistant Nitinol rods, which means you can pack the wing any way you like without worrying about distorting them. My whole kit fits into the Nova X-Pack 50 – the wing packs down to an impressively small size.
The Xenon is a very suitable wing for pilots wanting to progress from lightweight C wings. Those wanting to step up from a regular 3-liner to this wing must know that lightweight 2-liner D's will feel chattier than their C wing, especially if they pair it with an ultralight harness.
So, is it the perfect blend of safety vs performance? I think so, but test fly one for yourself and let me know what you think about the Xenon.
Disclaimer – Although I am a Nova team pilot, my opinion is true and unbiased.