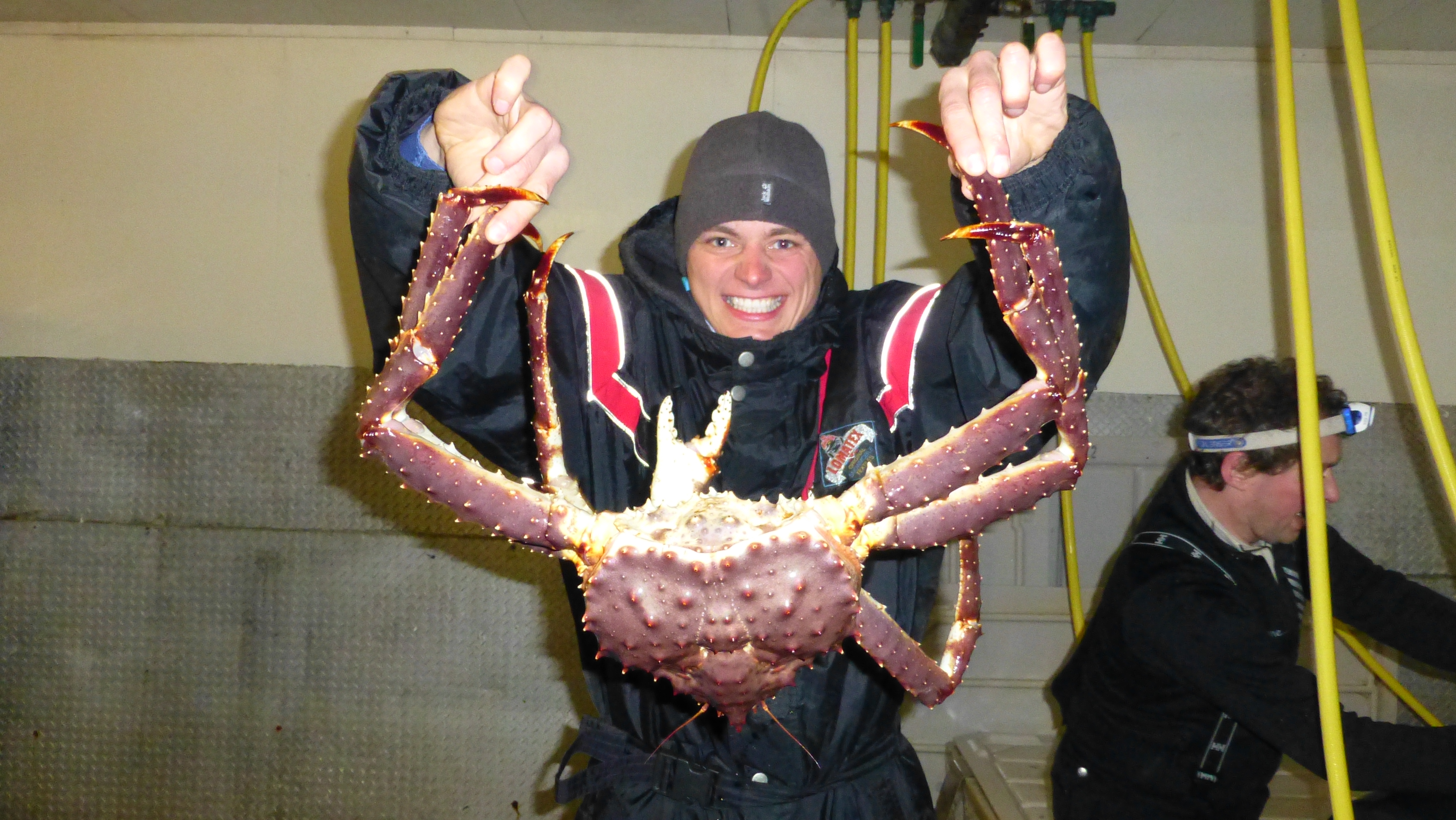 Next Post
Previous Post
TEAMPILOT BONUS: FRIENDSHIP ACROSS THE BORDERS
While Teampilots posts blogs about great XC achievments, fantastic experiences flying Triton 2 or Mentor 4, in Brazil or Kenya or even locally – I have been shuffeling snow all winter. After a couple hours, all my work has been reached again – new snow, more shuffling… One storm has followed an other. There sure has been time enough to work on my scripts – and best of all;  Making plans for next winter.
AND, finally one of you NOVA team pilots, came up for a visit!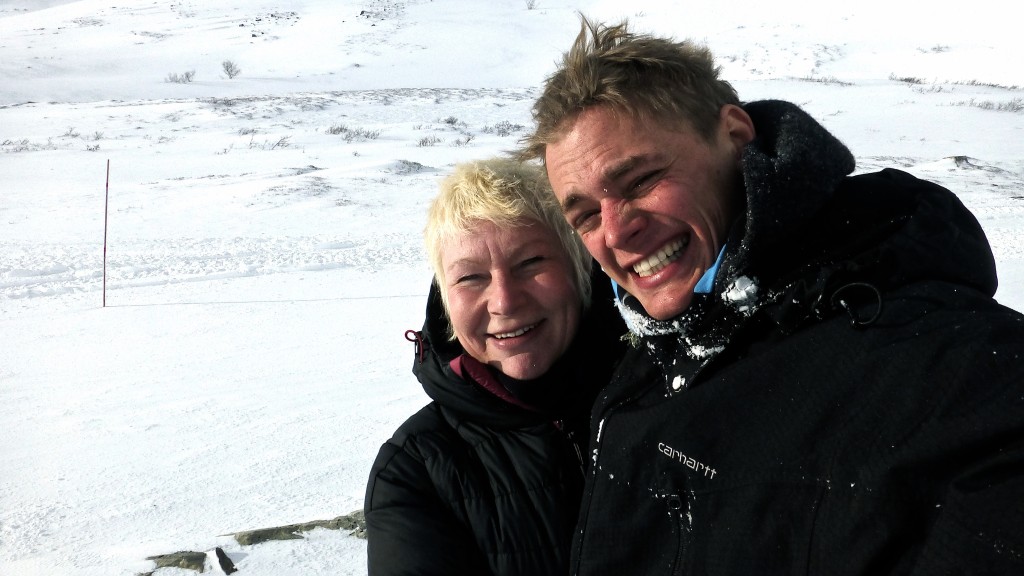 RICO: Until I booked the flight and even shortly before landing, I couldn´t imagine that I was really doing it. I was heading up to the northernmost point ever, to visit Guro. Because of alot of exames and all the struggeling for jobs and money to live, I didn´t have much time to really think and prepare. There was just that idea hammering in my head every time I got some quietness. No stress, clear coldness, no more talk about carrier chanses. I heard from Guro that there still are animals wich can hunt people, and not only the opposite. I had never seen the Northern lights, and it was a long time since I had real snow – no city mud, just real white deep snow…and a nature where you can get lost and die if you are not prepared. So I decided in a rash reaction to go up nort. No more excuses. With no big preparation. I was on my way!
GURO: I met Rico at the Team Meeting in Fiss, 4 years ago. We stayed in touch. He was telling me how much he wanted to come north – and I, temted him with all the wildness you can imagine: The midnightsun, Aurora, snowstorms, VAKE (www.vake.no) and the whole crazy life above the Arctic Circle (as we have named the Moral Circle). Then, all of a sudden, he sent me a message;
I have booked the tickets!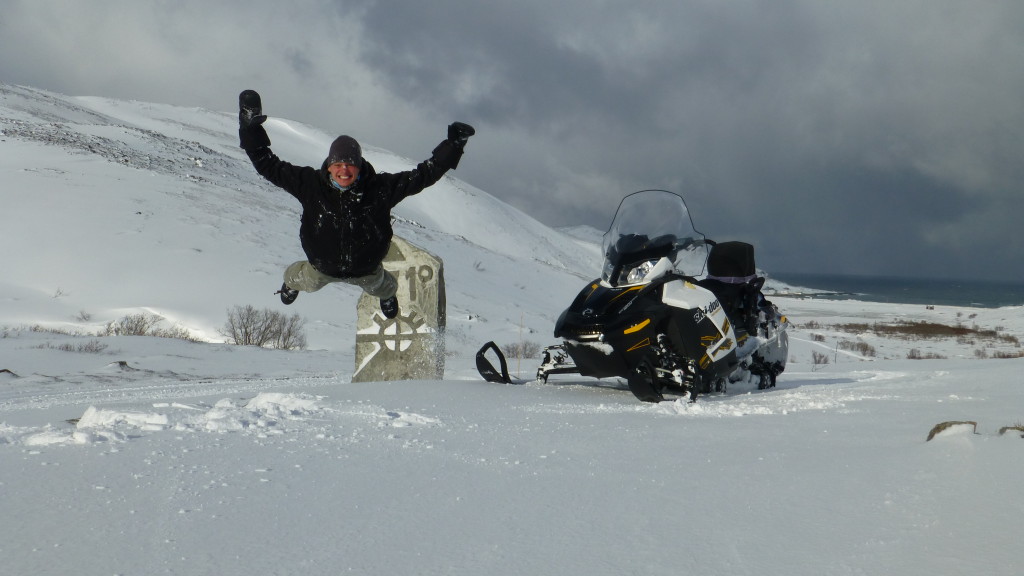 RICO: During the flight, I was glued to the window and could not hide my slobber because of all the excitement. Northern Norway welcomed me with a beautiful sunset, aurora waved to us while still stuck in the plane, and a heavy snowstorm forced the pilot to change landingfields. We went further West and ended up in Lakselv. All I could think of, was that I really love Norway. When I finally arrived at Guros place, it didn´t take her long to recognize that my gear was far not enough, especially for VAKE, where the strong winds and minus degreece crawl into your clothing. Luckily she could equip me with all I needed!
GURO: I drove to pick Rico up at the airport (Høybuktmoen) in Kirkenes. Unfortunately, he landed in Lakselv (Banak) due to bad weather. Instead of arriving at eight in the evening, Rico came to Tana at 03:00 in the night. The day after, we crossed the river using the "iceroad" – where we almost sank – on the way to Kjøllefjord. Kjell, a friend who loves to tell stories and show glimpses of our exotic life, was waiting for us. He provided Rico with a snowmobilesuite and boots – before he showed us how to kill our dinner. Rico held his first King Crab ever, and after watching the pictures, he couldn´t hide he was a little bit terrified!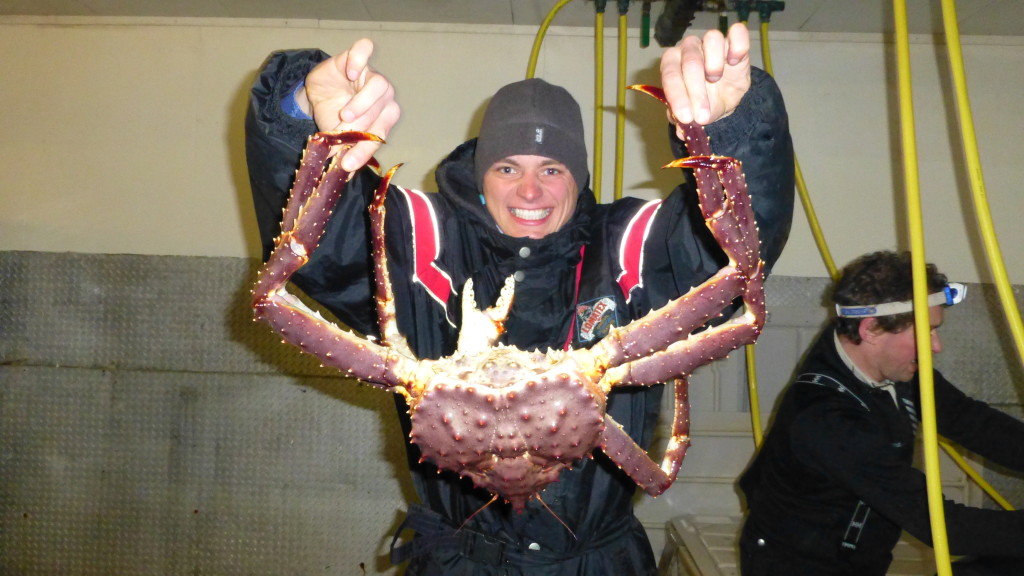 We packed the kingcrabs and some reindeermeet, started the snowmobiles and drove for an hour, in complete darkness, accompanied with a glimpse of the Aurora borealis and soon after – almost no visibility. At the cabin, Kjell introduced us to Rosenrotsnaps wich helps for all you might need to cure. The dinner consisted of eight crablegs accompanied with wine, history and all the crazy stories you could dream of. Most of them were certainly true. Sure.
71 GRADER NORD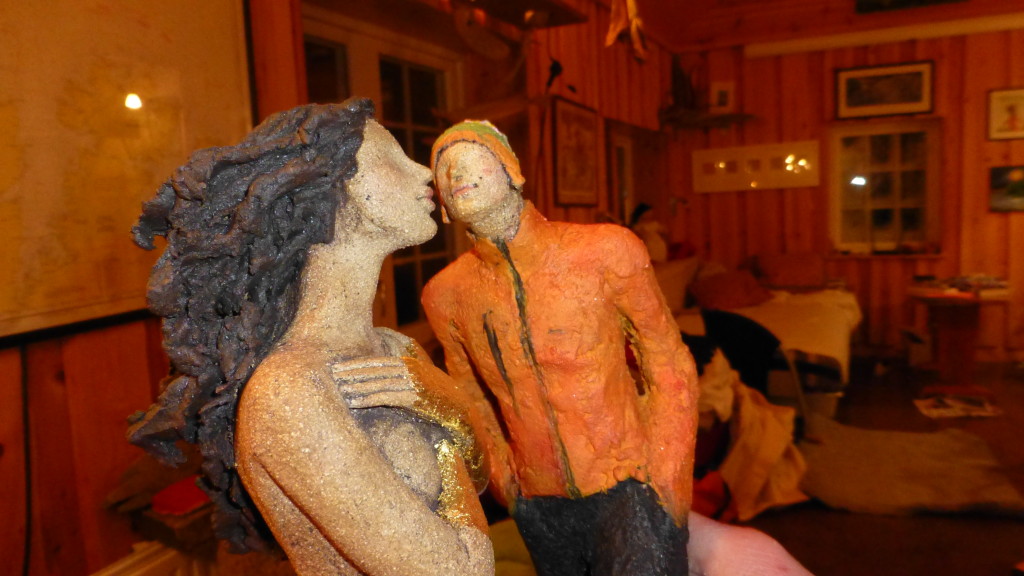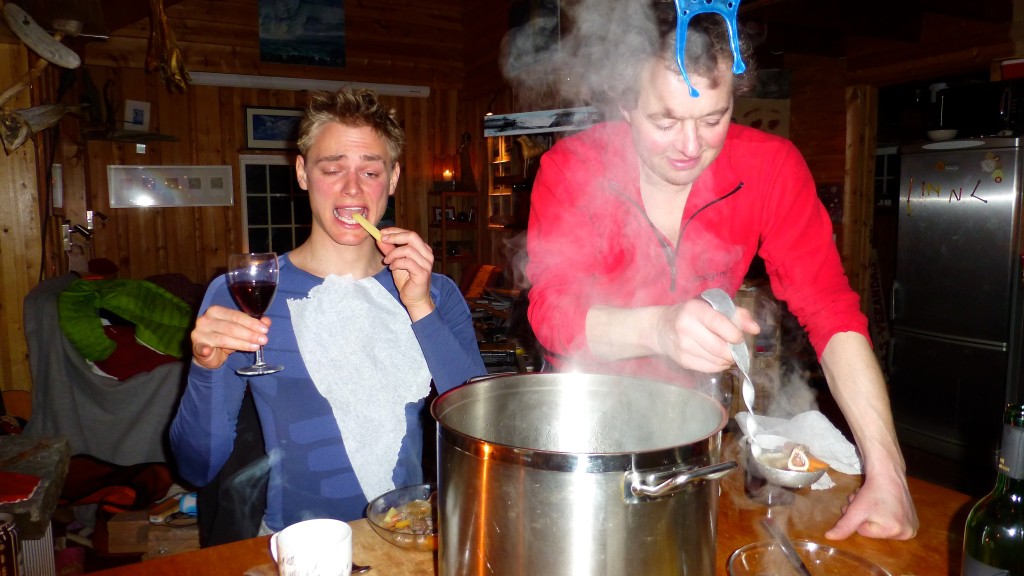 The day after, Rico trained his snowmobileskills and challenged his toughness. He had promised to swim in the Barents sea. He put his snowmobilesuit on, drove to the sea, ran down the beach throwing his gear off, and jumped in. My dog ran after, but stopped imideately when he understood this man was really going to swim in the cold sea! At the seashore, Kjell and I laughed, and we were happy not to be tourists.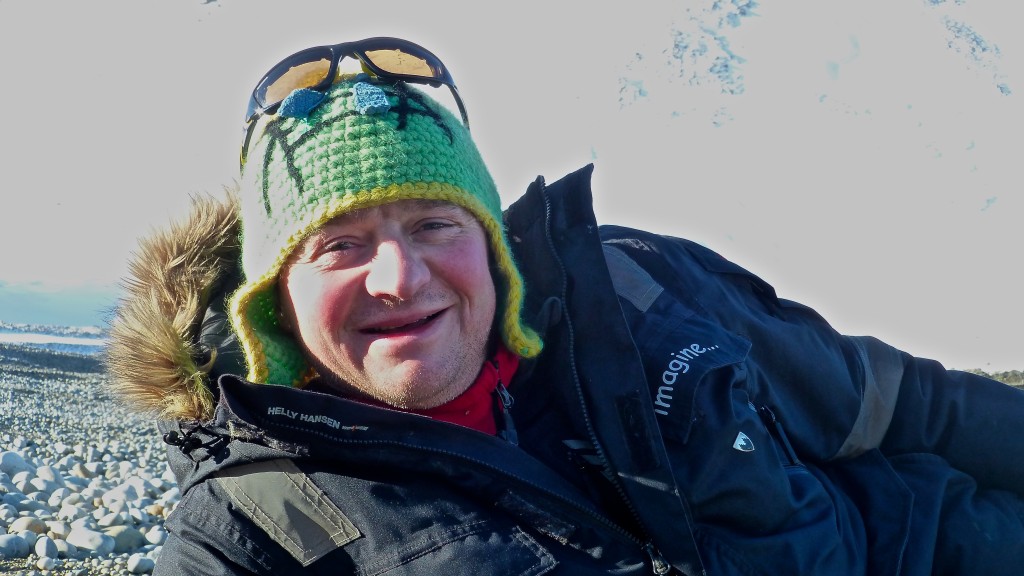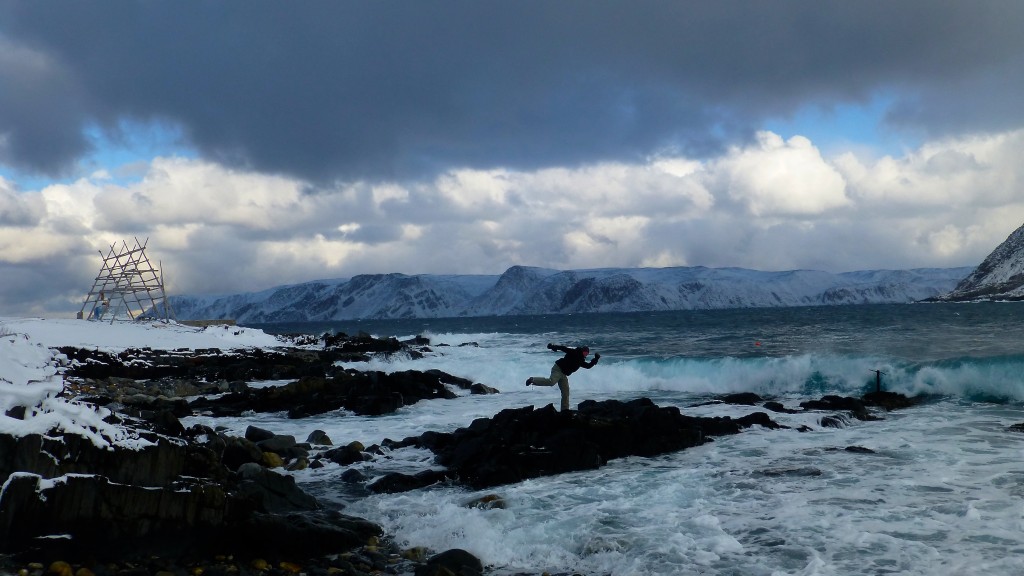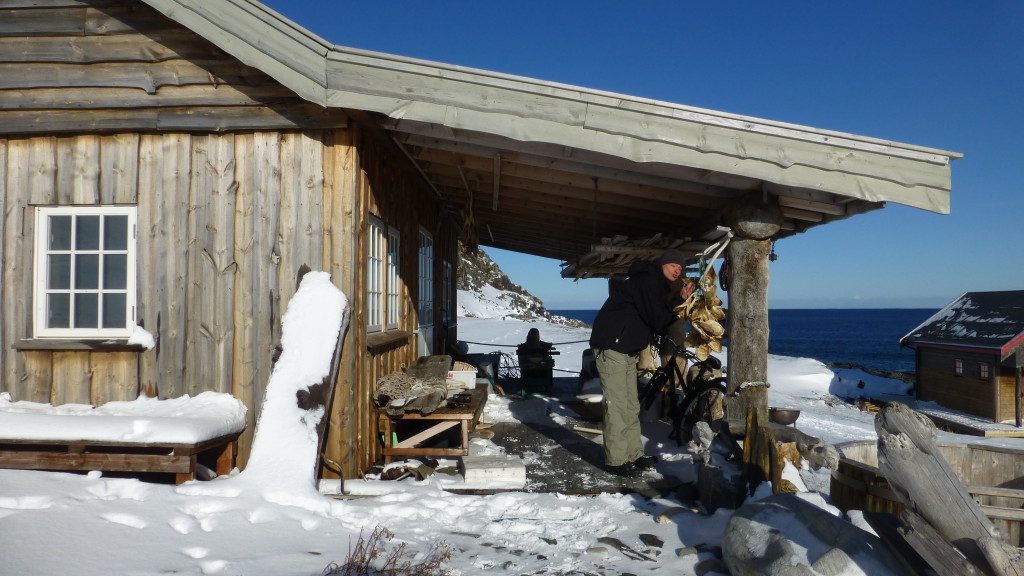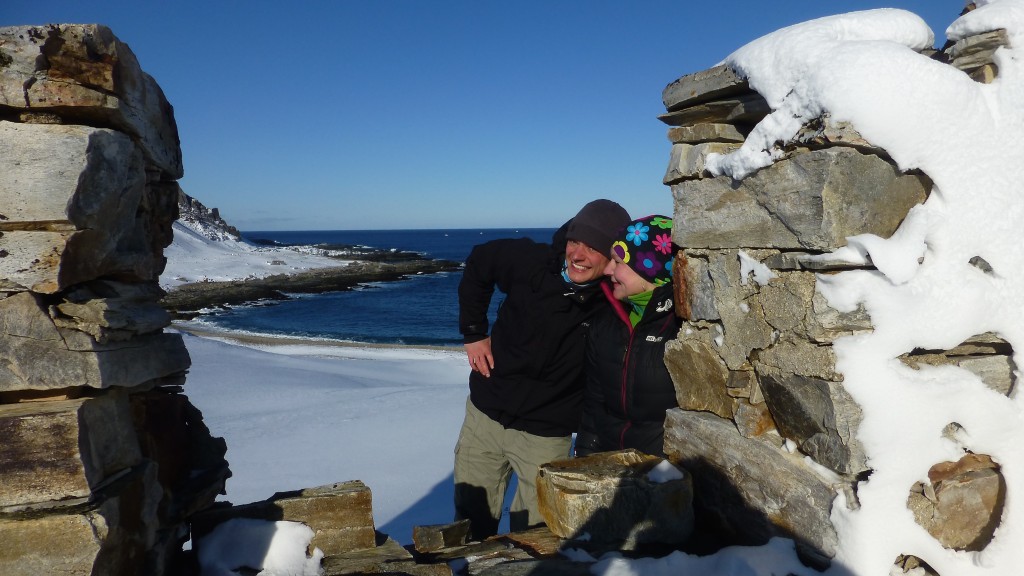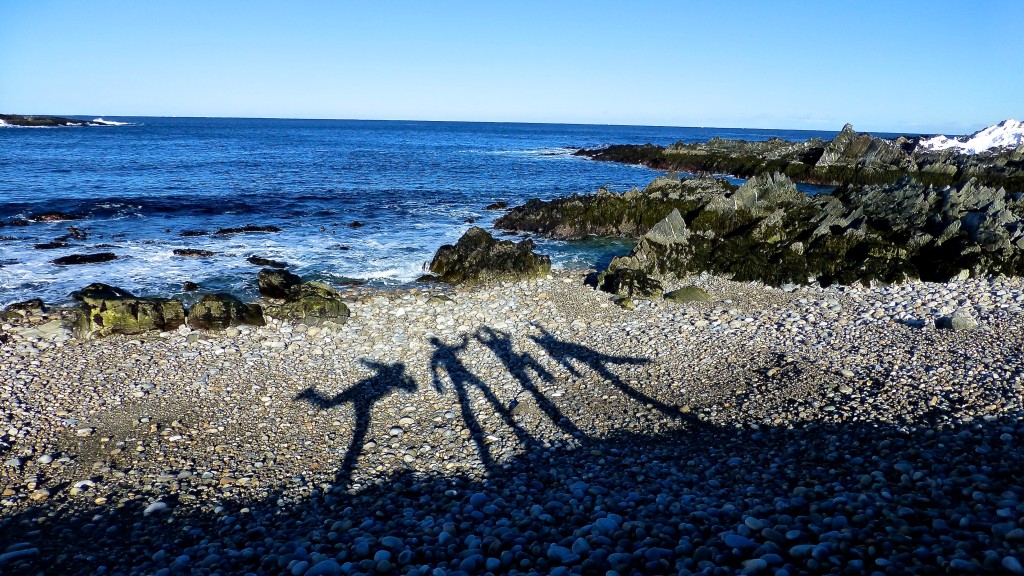 The main reason I told Rico to come at this time of the year, was that he could take part in – and be a volunteer, at VAKE (Varanger Arctic Kite Enduro). I was going to film the whole race, and I needed someone to help me out. Trough VAKE he would meet great people, and he would see a big part of Finnmark over a few days. VAKE is a world championship in kiting, that normally starts in Berlevåg, goes trough Båtsfjord, to Nesseby, Vadsø and Vardø. It is the hardest kiterace in the world, and the track is 300 kilometers. The competitors comes from all over the world, this year it was 44 teams (of two) from 12 different countries. They have to spend several nights in tents, and this year they had to sleep tight, "spooning" as the winnerteam said, as the coldest nights gave them temperatures between -20 and -30 degreece Celcius.
The start of VAKE2015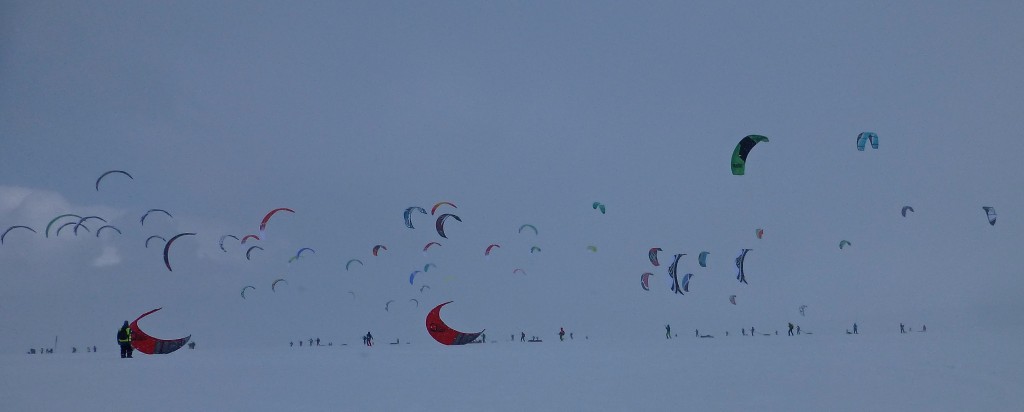 The first day, my brother and I drove more than 100 kms on a snowmobile, following the kiters. We even got lost, because of the foggy and snowy weather. While we stopped the snowmobile because of no sight, all of a sudden we heard the whistling sound of kiters, then we saw a kite, then a kiter! The windconditions were hard, lines snapped and the snow created electricity for the competitors – some of them felt it trough the bars, and had to stop kiting for some moments. Many teams struggeled hard already the first day.
Rico was amazed by the fast changing conditions.
The next day we went to Nyborg, and met Walter who was driving us by snowmobile to Checkpoint Bergebyvann. As we told about our friendship trough NOVA, he surpriced us by telling us that he had been a testpilot for 15 years, for the Hanggliderbrand called Wills wing. He had already been waiting for us, for some hours, when we arrived at 08:30 in the morning – and he was ready to take us to Bergebyvann by snowmobile. There were no wind, around minus 10 degreece and clear blue skies.
All the competitors had to do some skiing. The first team arrived around at Bergebyvann, at noon, and they told us they had been skiing 37 kilometers, pulling their 38 kilos sleds. The third team was the Russians, really satisfied advancing from 11.th to third place from last Checkpoint. At the moment they stopped, they pulled out some cigarettes and laughed while yelling; "We´ve got cognac!"
As we had to wait for a long time, there were also some time to do icefishing. Unfortunately it all depends on what kind of "hall" men has got, and Rico obviously had a bad hall. You need good "hall", and there are only a few proper ways of getting it. Rico  didn´t catch any fish. We had a nice day anyway, groundhandling, relaxing on the ice, fishing and solving world problems – while drinking coffee and eating dried reindeerhearts.
The next day, the teams were expected to reach Vadsø early in the morning, so we had to go up at five in the morning again. I bet Rico thought it was a little bit too early, considered this was his holiday. Again, we were in no hurry, there were no wind and the kiters must have been quite frustrated about it. While waiting for the leading teams; Upsete and Albatross, I had to tell Rico that Vadsø is known as the city behind the curtains. It is a quite quiet city, and when the shops are closing, you see no people. And after he was told stories about the expedition of Roald Amundsen and Umberto Nobile while we were in Kjøllefjord, I had to show Rico where Umberto anchored up his airship "Norge" on the way to the Northpole in 1926.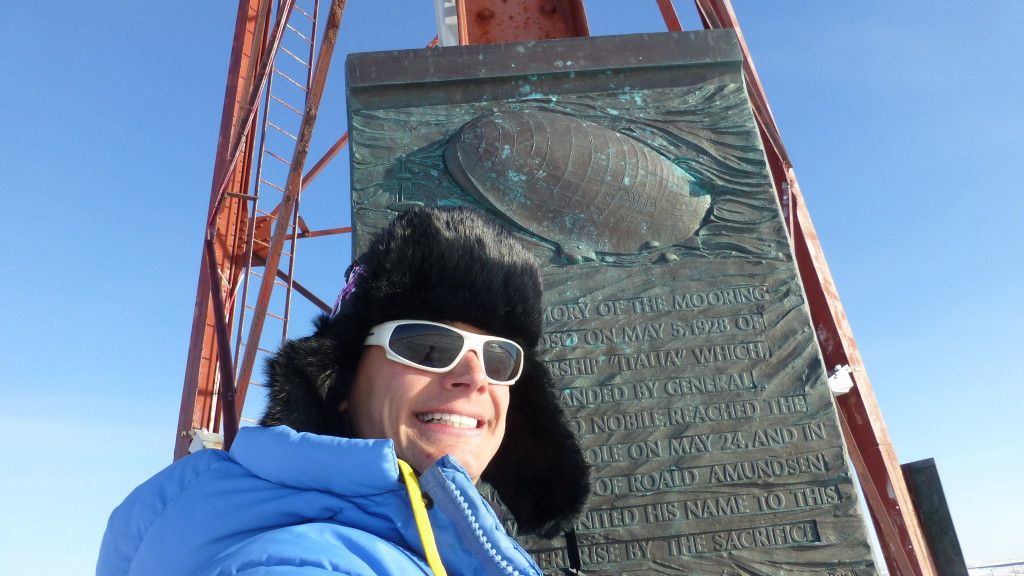 Vardø is where the crazy people live, and it is now known as the city where the huge SNOWBALL-war is held, called YUKIGASSEN (Wolfi, what a ball – lets make a NOVA team, and have some fun!) See more at: www.yukigassen.no . We went up to the goalarea above Votteskaret, and met some of the crazy volunteers waiting for the teams to arrive. Rico imediately enjoyed himself, dancing around the tent, joiking as an inhabitant, for the camera.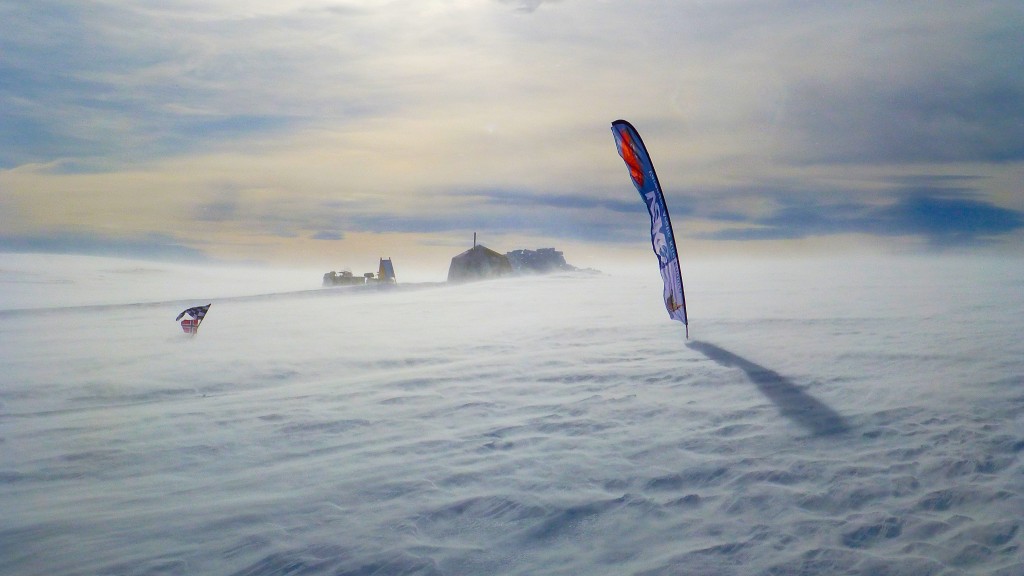 The final day appeared, and while we were waiting for the first team to get to goal, the windspeed was measured between 50 and 70 knots. They said it would increase during the day, and we had to spend our day outside – to look for the kiters. Before start I gave Rico some extra clothing, a huge dunajacket, snowmobilepants, a fury hat and some boots – and the last day, Rico really appreciated his extra gear.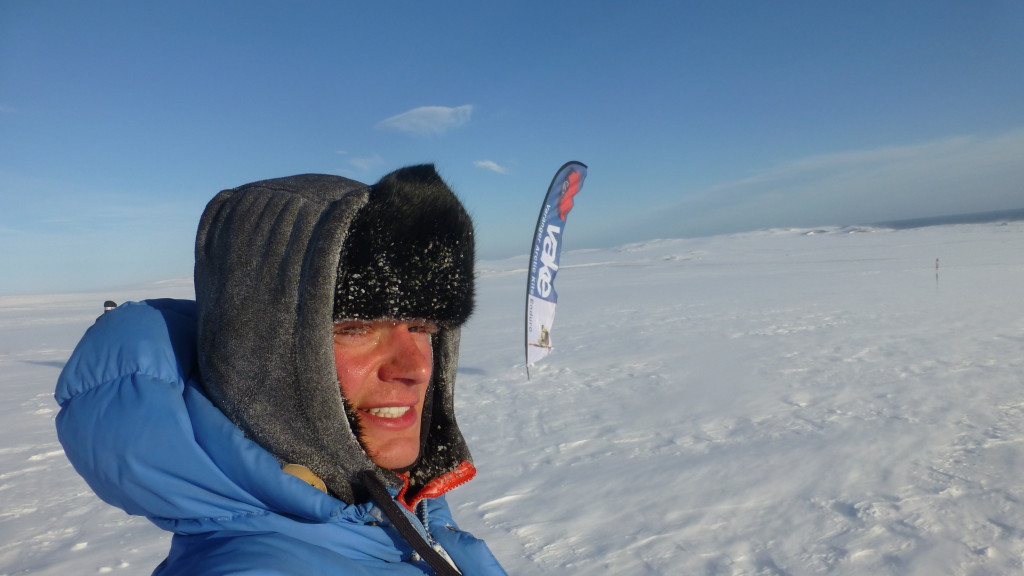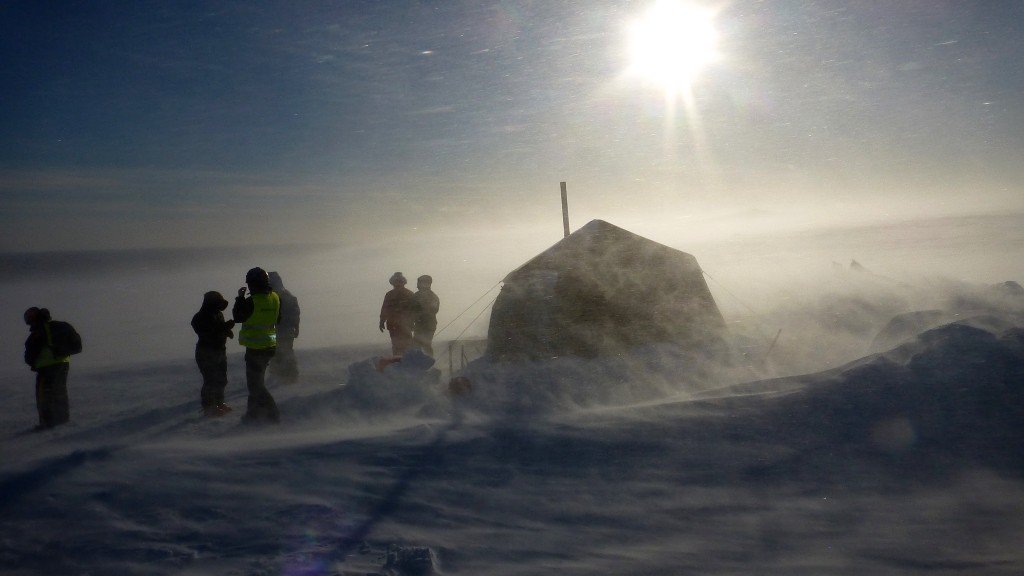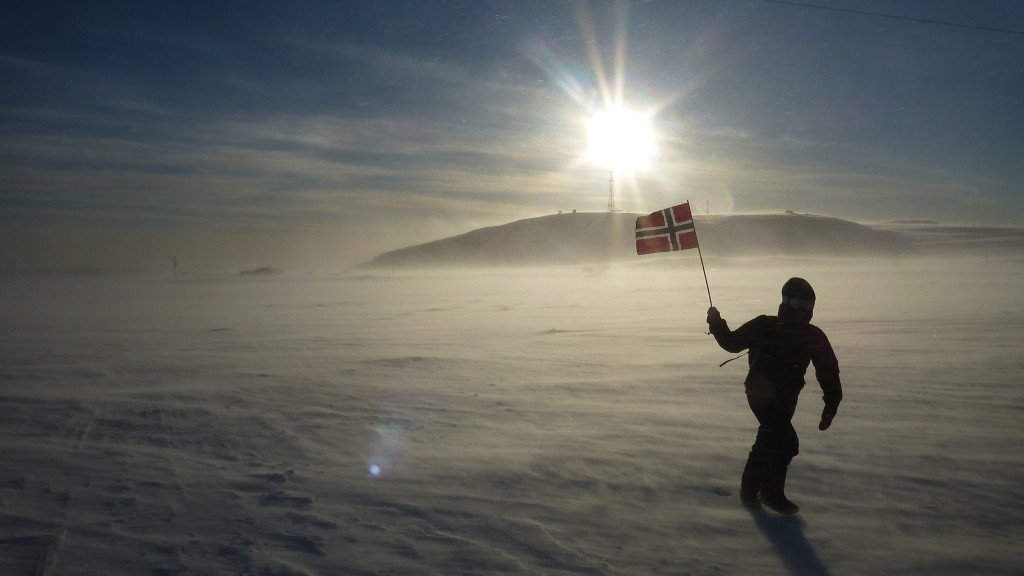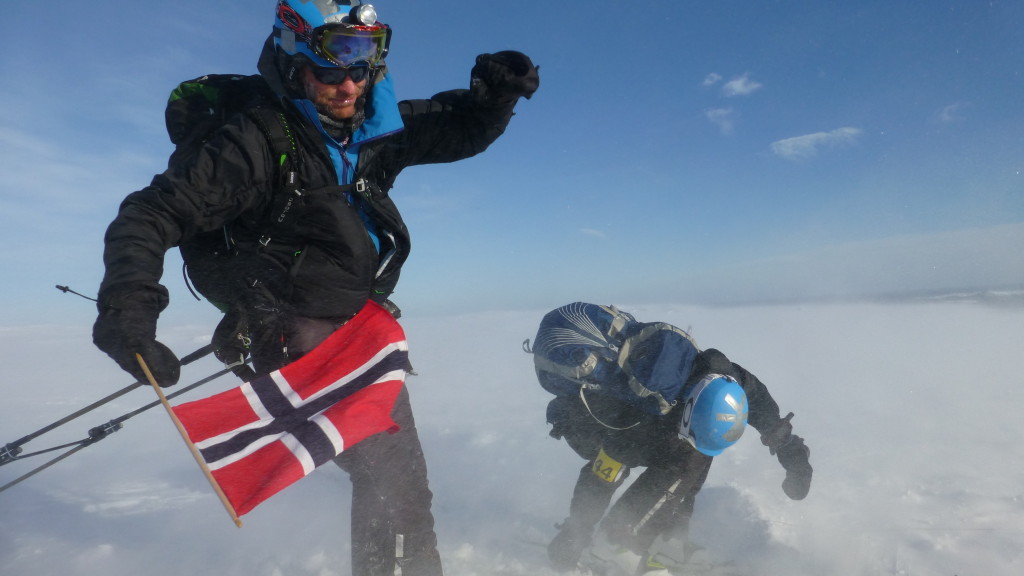 At eight in the morning, the world champions from Norway, Team Upsete arrived. Exhausted. – If it was 15 meters more, I wouldn´t have made it, Thomas said. On each teams arrival it became caothic, because the wind was so strong and the kites had to be put down as fast as possible. 300 kilometers, three nights out, everything wet or humate, with freezing temperatures, no wind up to storm – this is a race for the bravest of us all – men and women.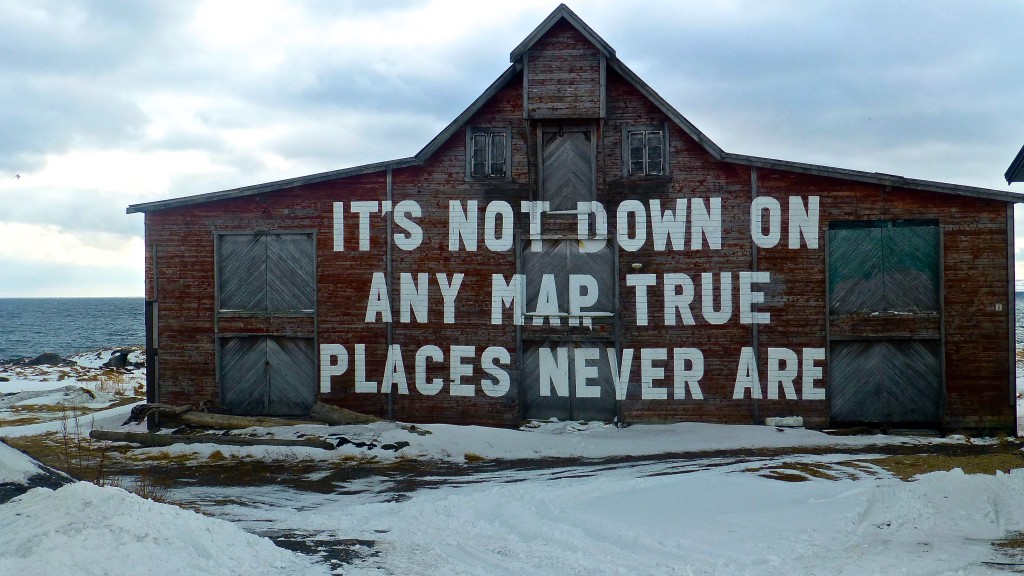 RICO: In the end my expectations where exceeded by far. I have been in so many livingrooms and talked to the people, listened to their stories, I have laughed and partied with them. I have experienced the weather, the rough landscape, the endless width, clear coldness and warm people. It is simply impossible to experience the north more than I did, for 12 days. At the beginning, it was just a stupid idea. Thank you Guro!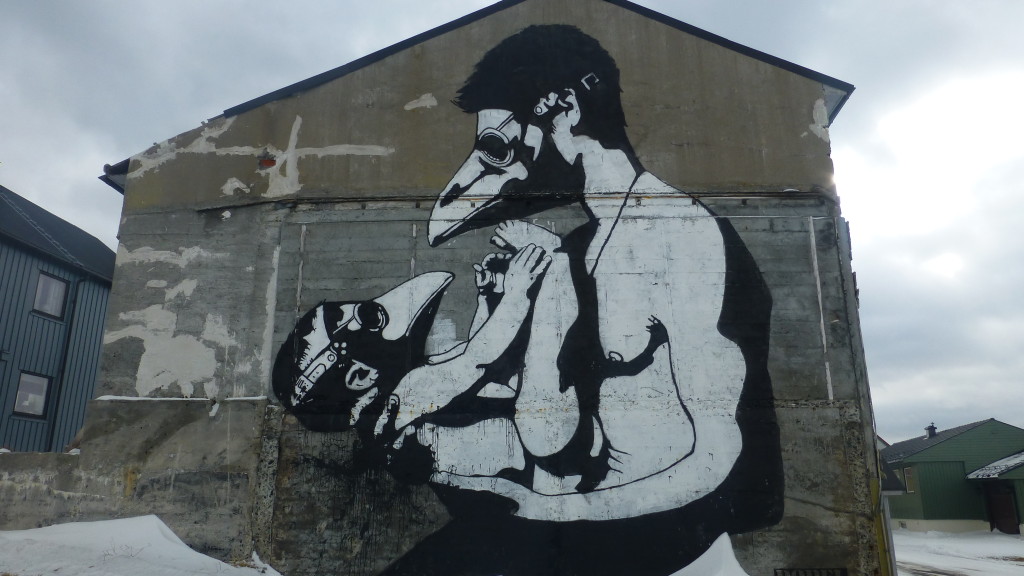 GURO: After 12 days up north, RICO proudly managed to say;
Æ har spronge peise naken foran brøyta, æ har spist kongekrabbe, sugd margebein og kyssa ei norsk jenta.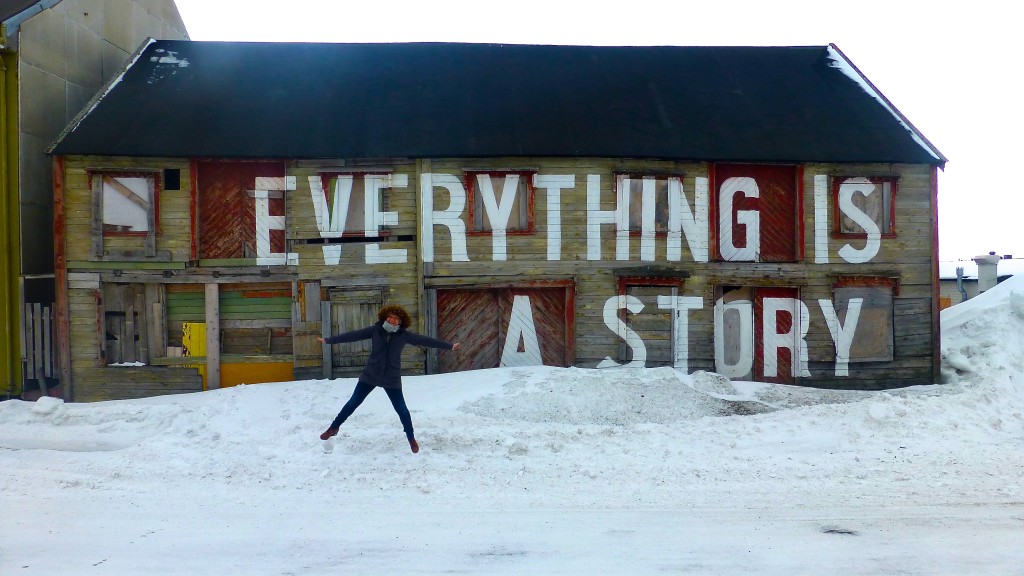 And he admitted that visiting me was the best stupidest idea he had ever had.
Thank you for your visit – and Thank you NOVA!