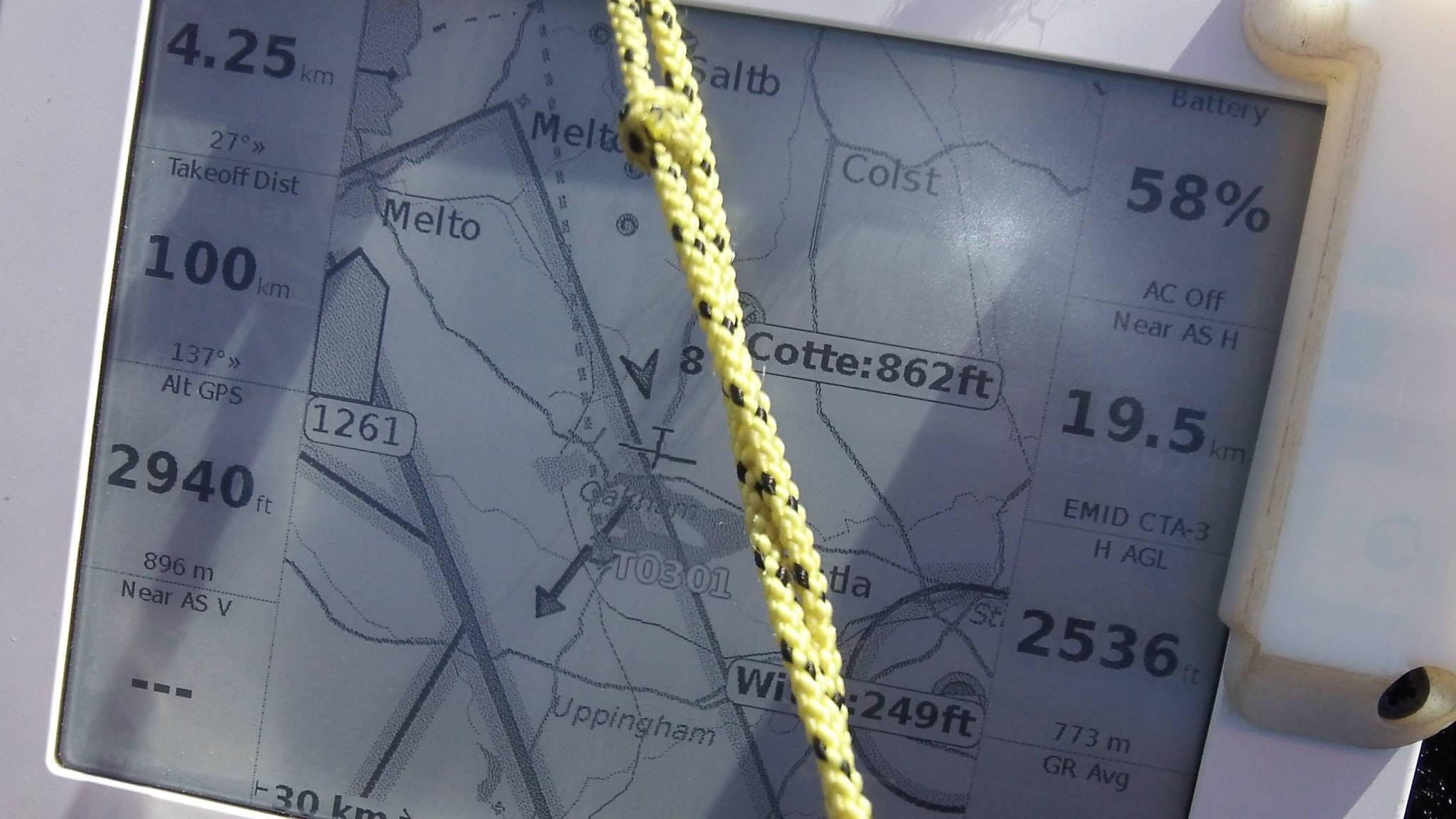 Next Post
Previous Post
Hi everyone,
I received my Mentor 4 a few days after my 16th birthday. I was so excited to fly it! After two days of studying airspace and the forecast I was on the hill with my flightplan and declared
100km goal, ready to pull it up for the first time.
I'm definitely no test pilot but the glider came up really nicely, easy to control with lots of feedback. Jack Pimblett and I were some of the first to take off, we gained a few hundred feet and within minutes the sky had exploded with pilots. Everyone working together in the thermals created a super gaggle of about 25+ pilots. As the thermal petered out we all headed downwind together.
The first part of the flight was quite tough with really rough conditions and no clouds to guide us. There were some nice cumulus forming downwind of us, and there was just the challenge of getting there. Most of us made it. Having coulds above us made our lives a lot easier, running down the convergence line with our wing tips kissing the edge of the clouds; it really was a spectacular view with awesome people and an amazing wing. As we flew on, the gaggle started to break up and by the time I had been flying for 3 hrs I was on my own.
As I approached the 100 km mark I was becoming increasingly careful to stay high and not take too many risks, even if that meant compromising speed. Beep … my Kobo GPS indicated that I was within final glide of my goal, so I went for it, circling in a few 1m/s ups along the way just to stay safe. By this time I was comfortably within glide of goal, when I noticed somebody directly above where I intended to land, and they were climbing out.
As I had a lot of height and the sky still looked good, I decided to carry on. Having completed my task I could completely relax, drifting down wind with some nice slow climbs along a railway line, keeping my eye out for a station. I spotted a station in the next town and decided to land in the park along side it. As I had school the next day I didn't want to get home too late so I decided to land.
This was my first time flying the Mentor 4, and although I experienced some really rough conditions during my 6 hour flight, I still had complete confidence that it would stay above my head and be well behaved. Not only that, it gave a lot of helpful feedback when in thermals and between the thermals, and the glide on bar was silky smooth. I really can't wait to get out again and explore the other possibilities of this awesome wing!
If you are interested in my flight check it out on XContest Here or if you in the UK the XC League Here.
Thanks for reading. Have an awesome day and fly safely,
Theo