Next Post
Previous Post
Hello,
"how to write  the blog"
first part  … "intro" and one picture
than, click on button "Insert More tag" – you can see this button in the picture. And this is how you get link to " Read the rest of this entry »"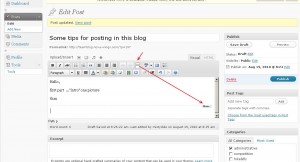 so is a little more transparent.
And if you go to some trip or competition , just make one subject and than edit your post every day with new experience.
For example:
Post subject:  Flying in Alps
Day 4
today looks that we will have a epic day ….
——– "insert more tag"
Day 3
very good conditions ….
Day 2
raining ….
Day 1
Sunny ….
This is quick tips, …  maybe someone have it some more please add it in comment :-)