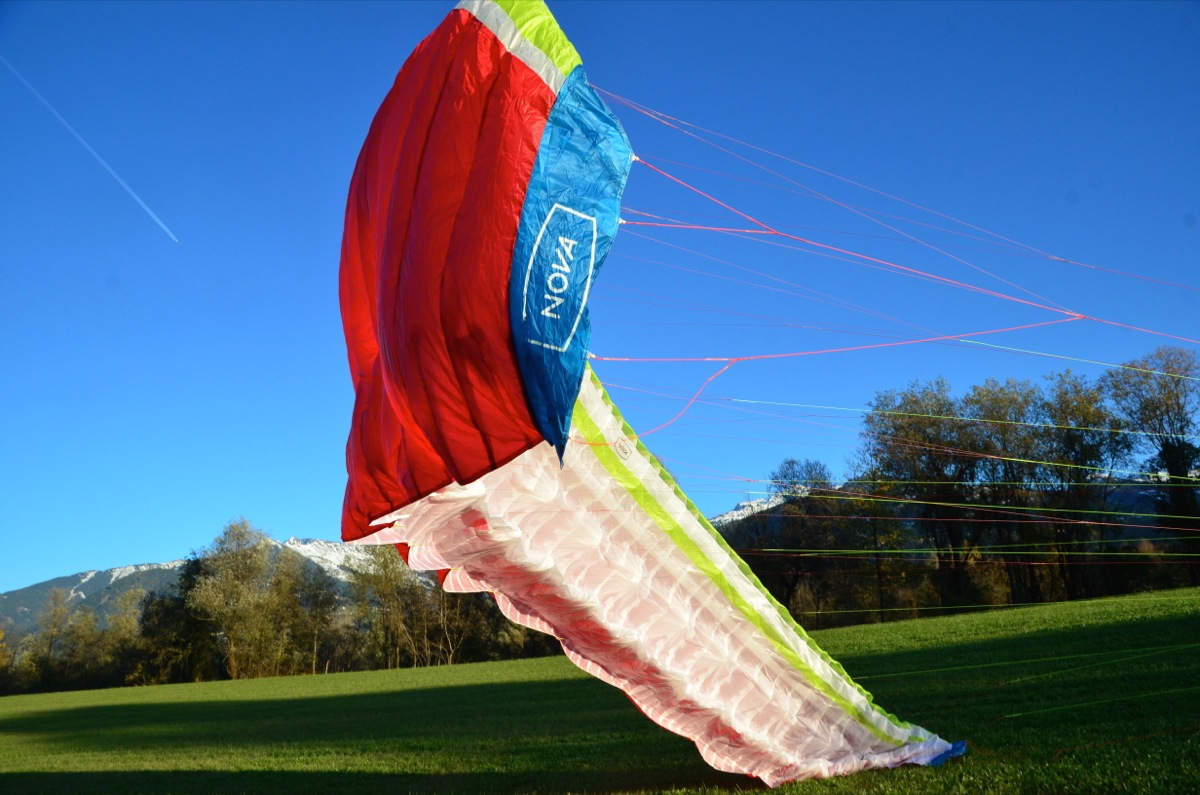 Next Post
Previous Post
Dear Friends from the NOVA Pilots Team
As you know we had two options for the new pilots team design, which is introduced together with the MENTOR 4. After long discussions and hours with the colour configurator, we decided to build samples to actually see the design in real life. A good idea…
Today the wings have arrived from the factory and I went to Terfens to reach an final verdict. When looking at the screenshots from the configurator, I was actually favouring the orange-pink. But when looking at the real wing, it became very, very obvious: RED LIME (with TEAL ears).

This means:
Team pilots are expected to fly this design (however, it is not a must).
We will use this design from now on for the XC seasons 2015 and 2016.
The NPT design and other very similar colour combinations will not be available for non-team pilots. Sorry folks!

 
Special thanks go to Mik Broschart who (almost) risked his life for you when inflating the MENTOR 4 on a Föhn day outside the headquarters in Terfens.