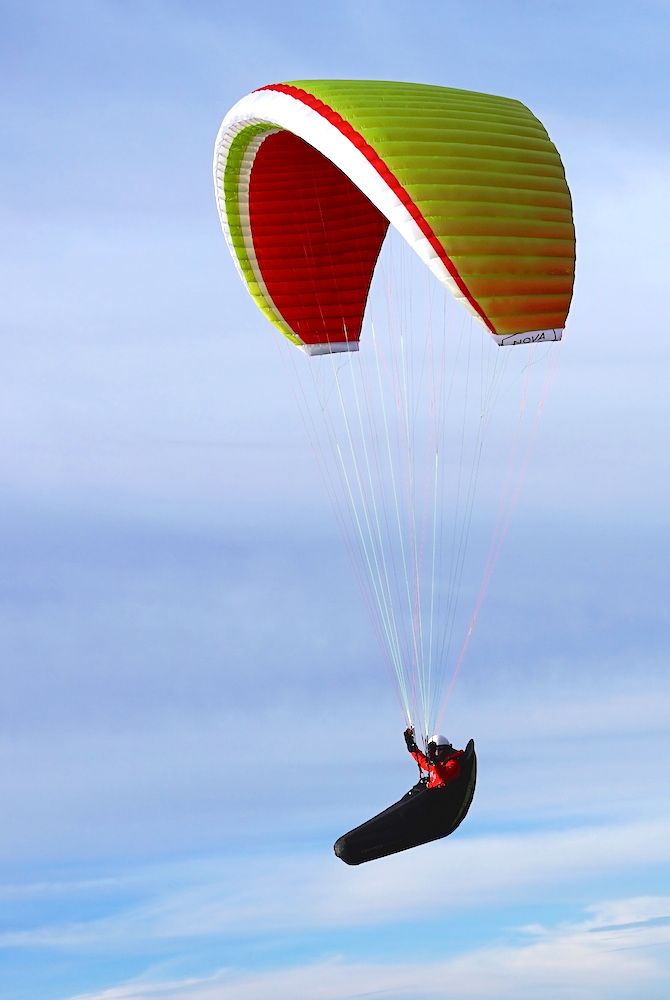 Next Post
Previous Post
Hi NOVA-Friends & Team Pilots
Every other year we introduces a new team design. This colour combination is exclusive to the members of the NOVA Pilots Team, so they can be recognized easily. For 2017/18, it will be a combination of red, lime, and white, the same colours as previously but in a very distinct way on the upper and bottom sail. Have a look at the ION 4 of our team mate Felix Bässgen.
Actually, we had surprisingly limited options with the new colours. When we checked all the criteria the team design has to fulfil, there was almost only one option left in the end.
The criteria:
Safety: High visibility (no dark colours or grey or too much blue) for safety reason.
Fabrics: The combination must possible for all NOVA XC-wings (ION, MENTOR, PHANTOM, and TRITON ).
Distinct: Different from all previous team designs to show it's new, and very different from the serial designs.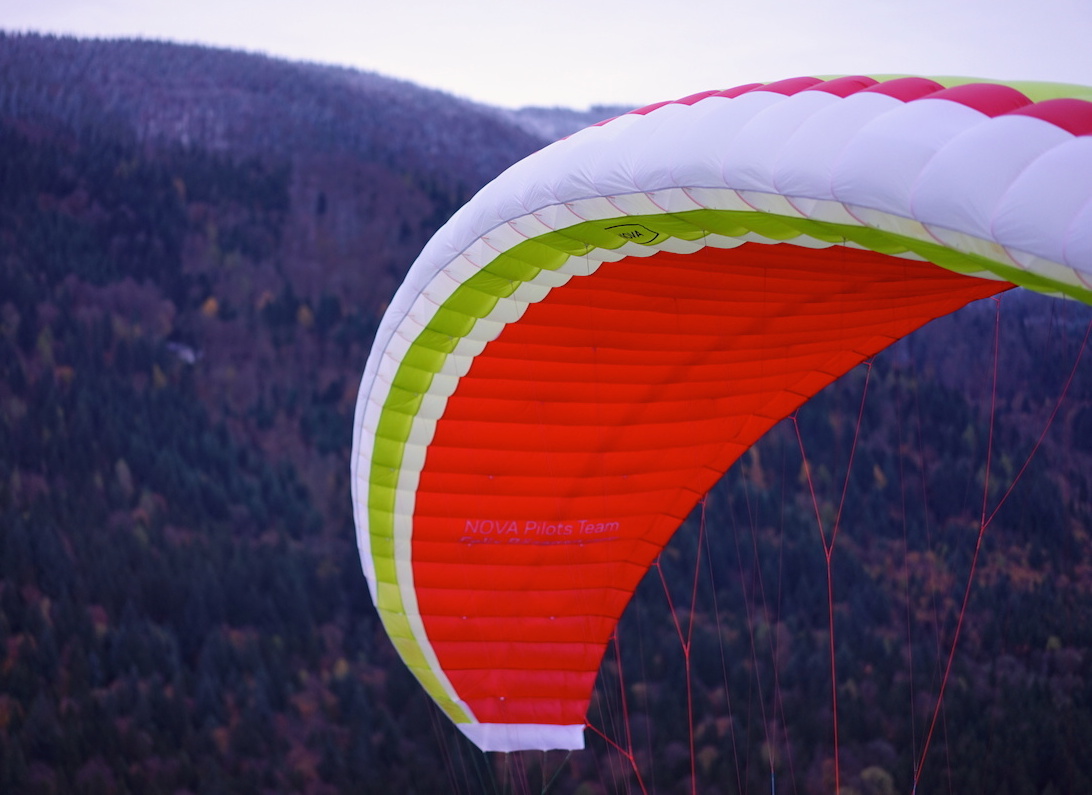 To all non-team pilots who read this: If you meet one of our pilots with such a wing, feel free to approach him (or her) and ask whatever you want to know. The team pilots are brand ambassadors and they should happy to inform you about our wings or the flying area. And they are all pretty nice folks.
Cheers
Till
P.S.: Thanks to Felix for the nice photographs from the Black Forest