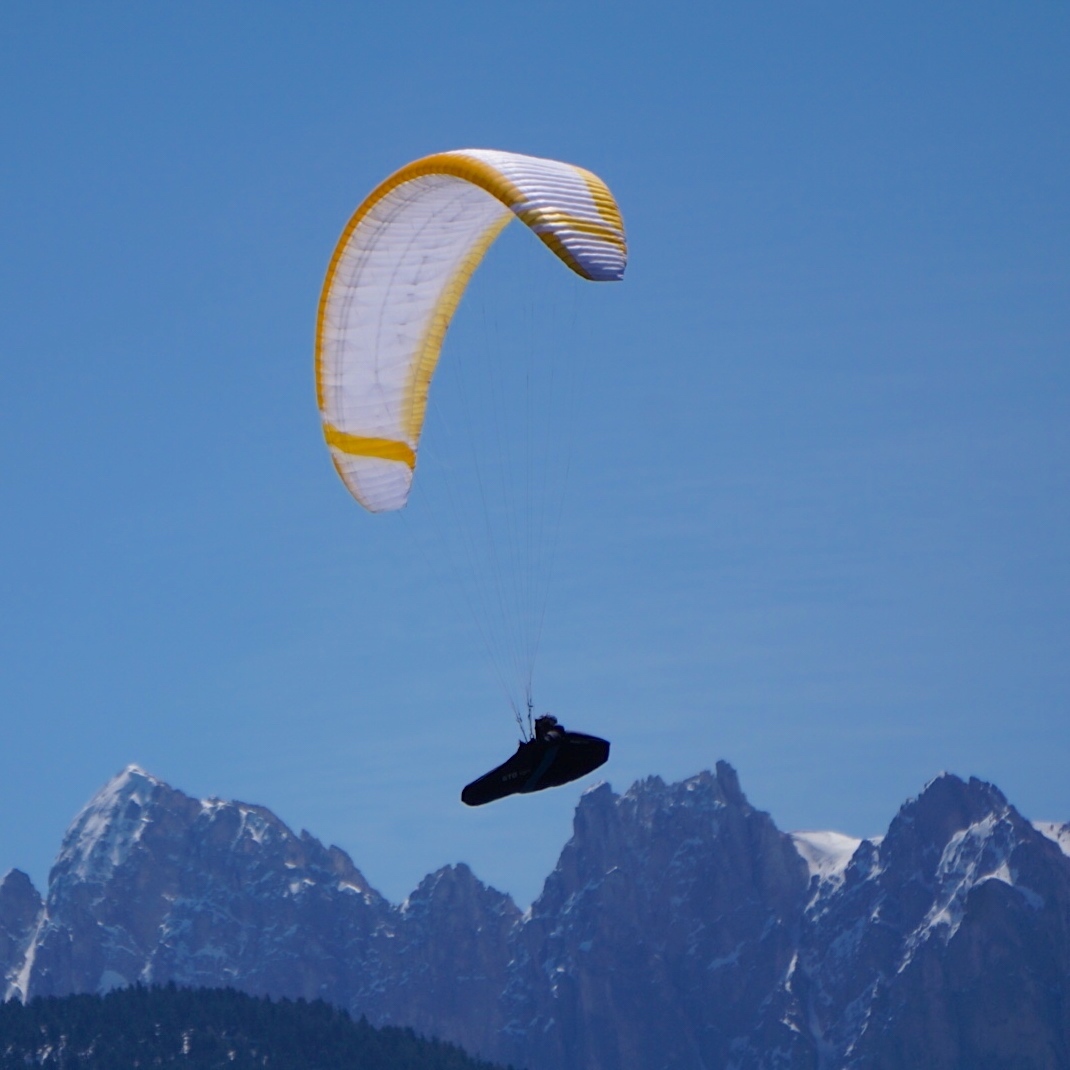 Next Post
Previous Post
(Für Deutsch bitte weiter runter scrollen.)
How is it to fly a 2-liner for the first time in your life?
After seeing more and more photos of the new XENON, I became increasingly interested in flying it myself. Since Peter Gebhard, NOVA importer in Italy, had a prototype of the XENON, which is very close to serial production, I wanted to use this opportunity. I had to try this glider – if possible! A few days ago I finally had the honour and the pleasure to do so. (Thanks for the great confidence, Peter!)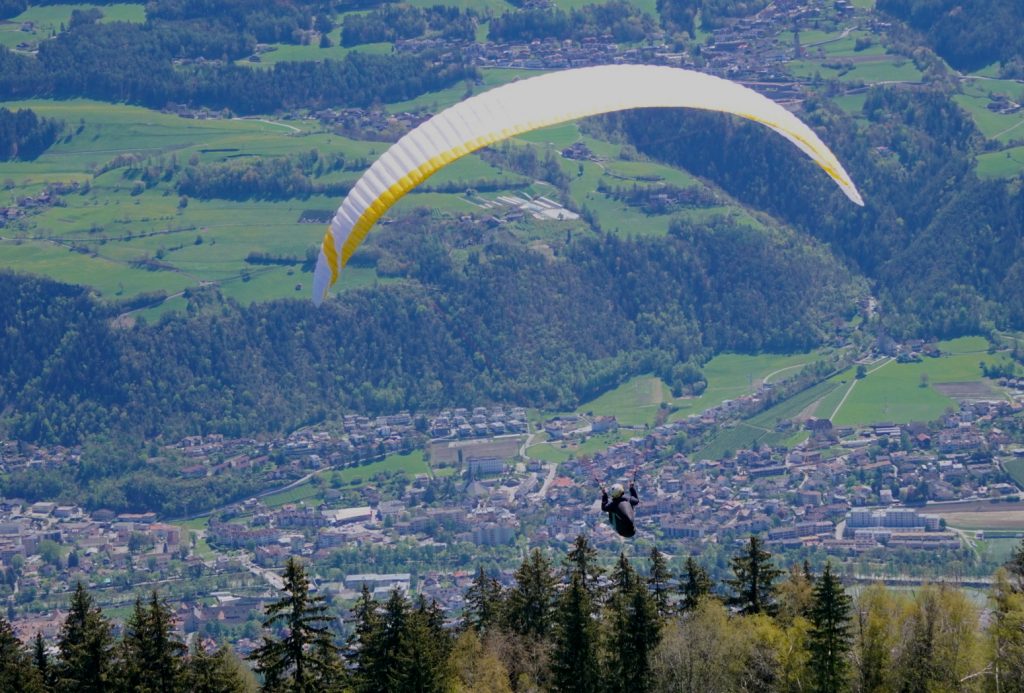 Since it was the XENON 18, I had to carry a few kilos of ballast as a lightweight pilot. But that didn't bother me, I really wanted to try it out. Finally, my take-off weight was about 83 kg. So, I was pretty much in the medal of the legal weight range of the XENON, that ranges frim of 75 to 90 kg.
I have to admit, I not only had the ballast with me, but also quite a lot of respect. So far, I have been flying the IBEX 3, the ION 4, the MENTOR 5 as well as the BANTAM – but never any 2-liners at all. Besides, the weather forecasts predicted a lot of wind for this day.
At the launch site at about 1550 m, it looked great. So I unpacked the XENON. The risers are super clear, which speaks volumes for that wing! Carefully I got ready for take-off. 3 – 2 – 1 – go… Surprise: launching the XENON is super-easy. I had not expected that.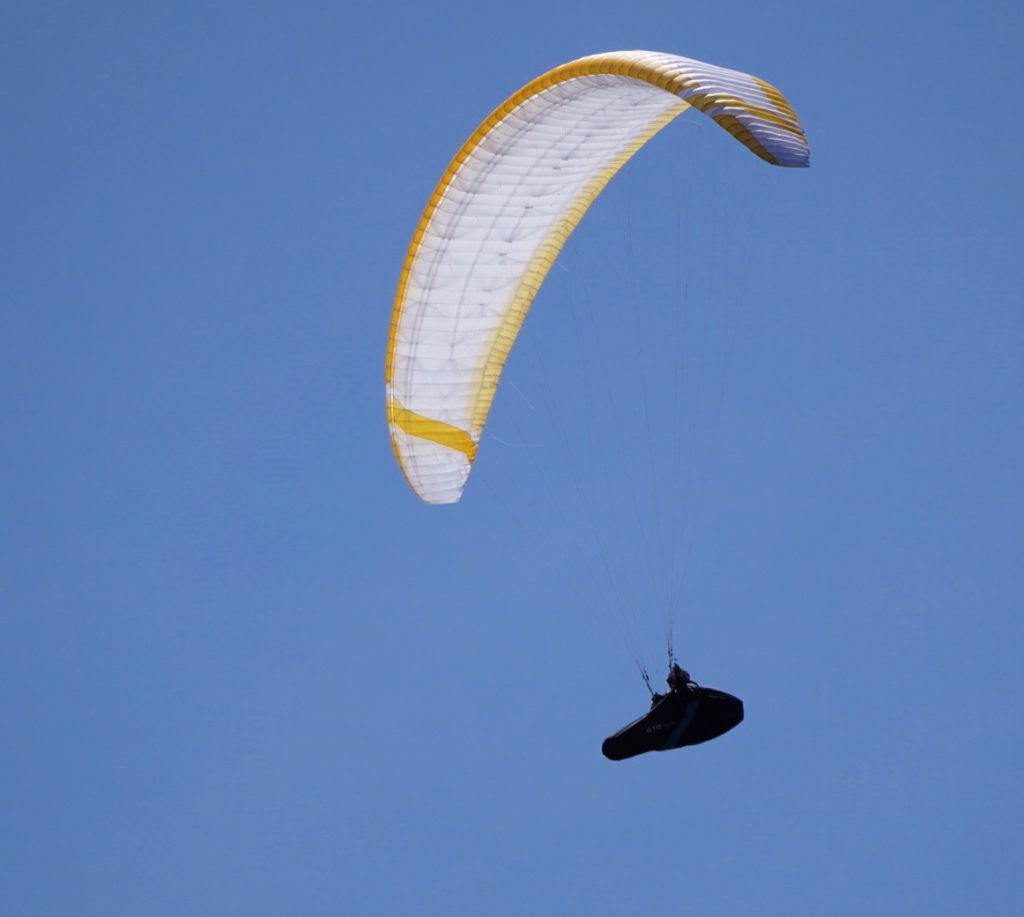 While thermalling upwards I noticed that the forecasted wind was already pretty strong… Quite turbulent conditions for the first flight with a 2-liner. I had a small cravat, but it went out again without any problems. After quite a short time, my uncertainty gave way to a real feeling of well-being ands comfort. I felt safe under the XENON
Compared to all the gliders I have flown so far, it offers the most comfort. I was at one with the wing extremely quickly and more than on any other previous wing. That impressed me a lot!
Nevertheless, one must not forget: The XENON is an EN D-glider and you have to pilot it actively. The big question for me now is: Am I ready yet? Can I already put myself under a 2-liner? In any case, the flying experience is amazing!
Meanwhile I have ordered my XENON.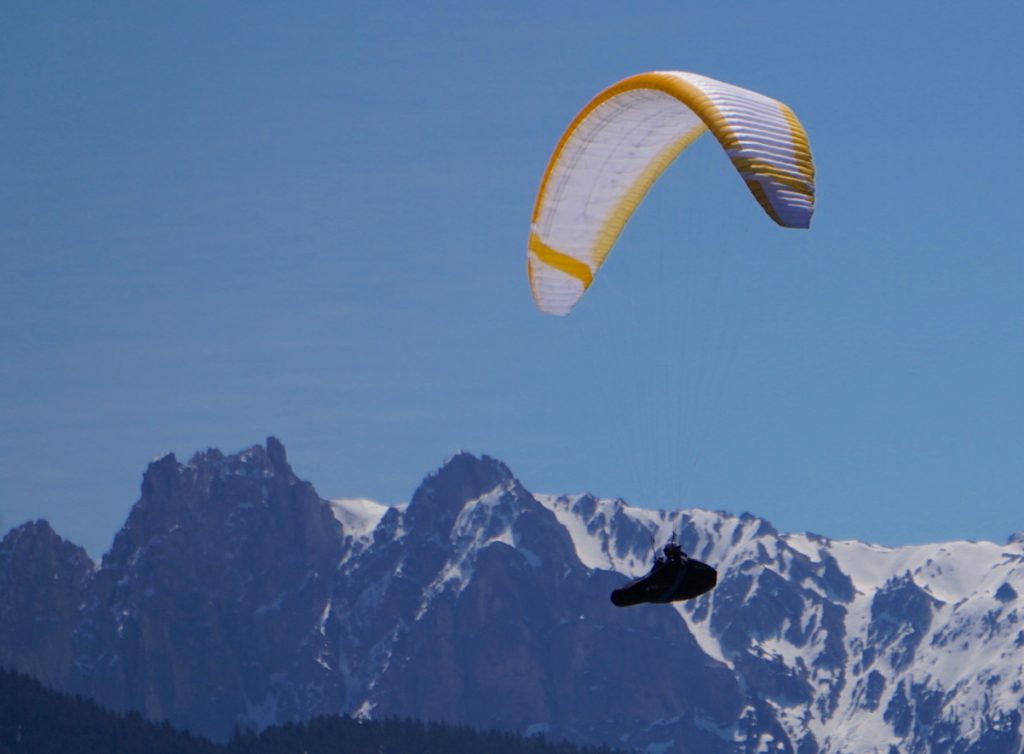 Erste Berührungen mit dem XENON
Wie ist es, wenn man zum ersten Mal im Leben Zweileiner
Nachdem ich mehr und mehr Fotos vom neuen XENON gesehen hatte, bekam ich immer größere Lust darauf, dieses Gerät auch mal zu fliegen. Da Peter Gebhard, NOVA-Importeur in Italien, einen seriennahen XENON-Prototypen bei sich hatte, wollte ich diese Gelegenheit nutzen. Ich "musste" diesen Schirm mal fliegen – sofern möglich! Vor einigen Tagen hatte ich dann die Ehre und die Freude. Danke für das große Vertrauen, Peter!
Da es der XENON 18 war, musste ich als leichtgewichtiger Pilot einige Kilo Ballast mitnehmen. Aber das störte mich nicht, ich wollte ihn unbedingt ausprobieren. Schließlich ging ich mit einem Fluggewicht von rund 83 kg in die Luft. Ich befand mich also ziemlich in der Mitte des Gewichtsbereich des 18ers, der von 75 bis 90 kg reicht.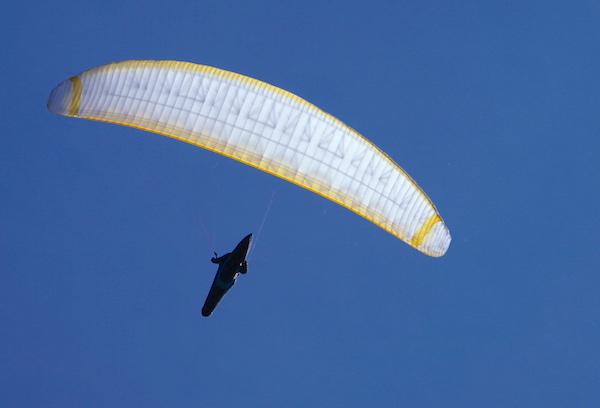 Ich muss schon zugeben, ich hatte nicht nur den Ballast dabei, sondern auch eine ganz schön große Portion Respekt. Bisher war ich von NOVA mit dem IBEX 3, dem ION 4, dem MENTOR 5 sowie dem BANTAM – aber noch nie mit einem Zweileiner. Außerdem sagten die Wettervorhersagen für diesen Flugtag sehr viel Wind voraus.
Am Startplatz auf ca. 1550 m sah es super aus. Also packte ich den XENON aus. Die Tragegurte sind super übersichtlich, was gleich sehr für den Schirm spricht. Sorgfältig machte ich mich startklar. 3 – 2 – 1 – los… Das Starten mit dem XENON ist total easy. Das hatte ich so nicht erwartet.
Ich flog raus, drehte die ersten Thermiken hoch und bemerkte dabei, dass der vorhergesagte Wind schon relativ stark war… Ganz schön turbulente Bedingungen für den Erstflug mit einem Zweileiner. Ich hatte dann auch einen kleinen Verhänger, aber der ging problemlos wieder raus. Nach ziemlich kurzer Zeit wich meine Unsicherheit einem echten Wohlgefühl. Ich fühlte ich mich sicher unter dem XENON. Im Vergleich zu allen Schirmen, die ich bis heute geflogen bin, bietet er den meisten Komfort. Ich war extrem schnell eins mit dem Schirm. Das hat mich schwer beeindruckt!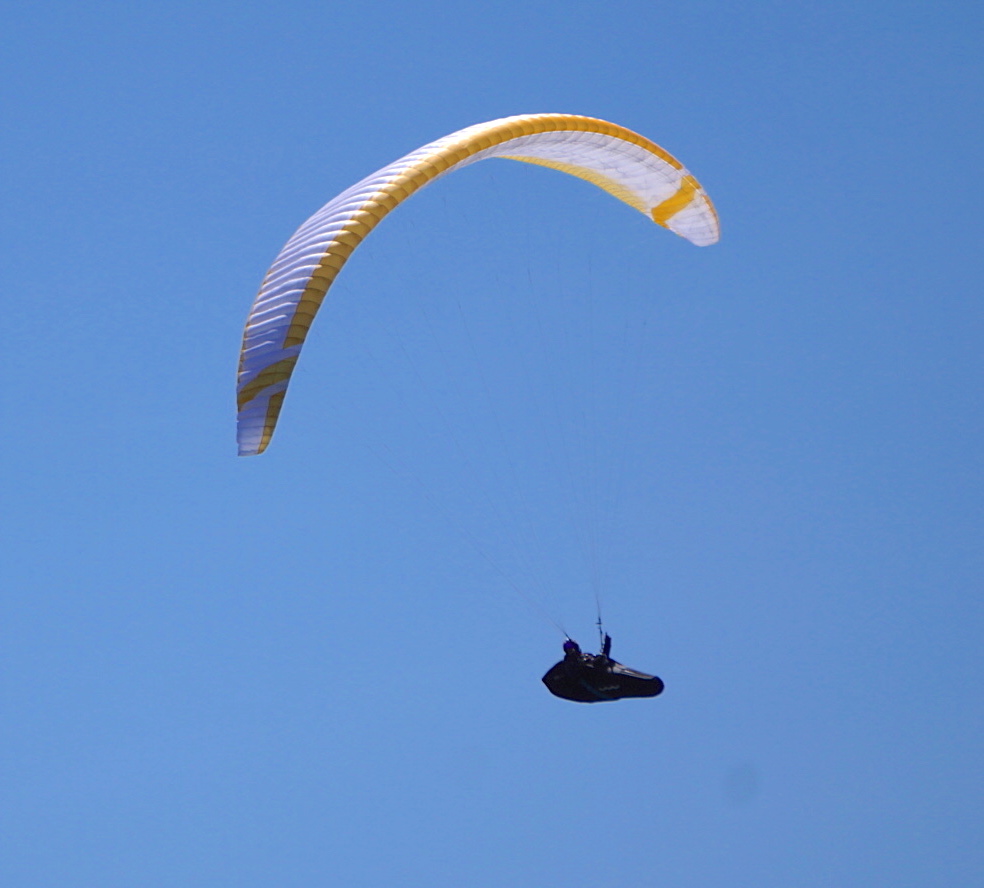 Trotzdem darf man nicht vergessen: Der XENON ist ein EN D-Schirm und dem entsprechend muss man ihn auch aktiv fliegen. Die große Frage für mich heißt jetzt: Bin ich schon so weit? Darf ich mich unter einen Zweileiner hängen? Vom Fluggefühl ist es jedenfalls der Hammer!
Und mittlerweile habe ich einen bestellt…
Gruß aus Südtirol
von Klaus Deporta