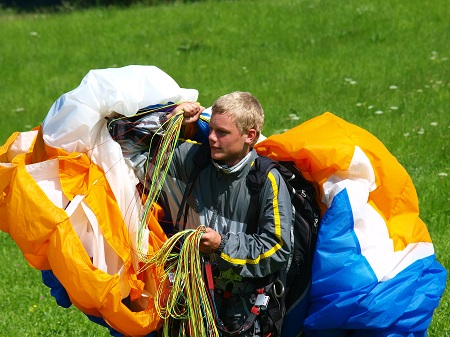 Next Post
Previous Post
How I got a NOVA Team Pilot – A Dream comes true
But maybe first of all some words about myself: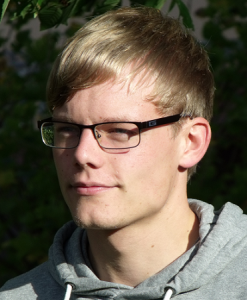 My Name is Timon Weber, I'm 21 years old and I'm living and studying in Wuppertal, Germany. Planes and flying ever so far have been my passion. That's why I also always wanted to study plane construction. But when I was 19 years old I experienced a turn in my life and became a Christian. That made me attend to theological studies where I am now learning more about the bible, how to preach the gospel and work with youth. Now that's why I am in Wuppertal, nevertheless it's a really bad flying area here. If you have any questions about this part of my life, please: Just ask ;)!
But now here comes the story how my Dream came true
The Story starts in 2002. Im 10 years old. My Father is a paraglider pilot too. We are on vacation in the Gasteiner Tal (Austria). One day after a long trek my mother, my sister and me are getting back to the mountain station of the cable car as a Tandem pilot who also knows my father comes to me and asks me: "Fliagscht mit?" (Do you Fly with me?). My heart is beating fast, but after a small visit at the toilet I've made my decision: Yes, I want to fly with you.
You all know this second when your feets are leaving the ground. At this second I knew: I want to fly myself, too!!!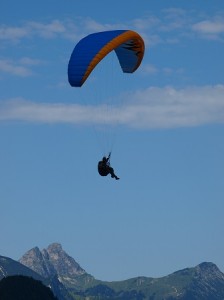 2006. I'm now 14 years old, I am allowed to start my training. My mum is not really convinced of this idea but I have a father flying, too. This helps :D! Over the next 2 years I'm doing my training and in 2008 I finally have my licence. My first free flight is a 20km Polygon flight. Unfortunately I fly most of the way together with the Inspector who tested me just the other day. But he takes it with humor ;)! Since that day I'm in love with XC Flying. This incredible Freedom :)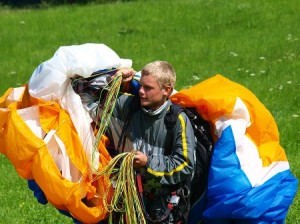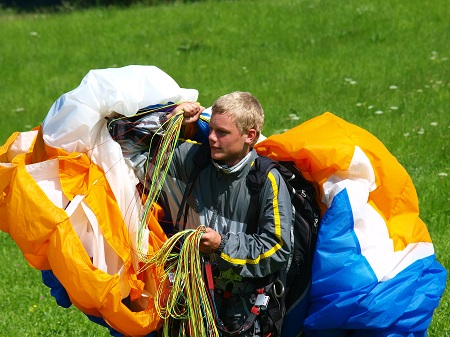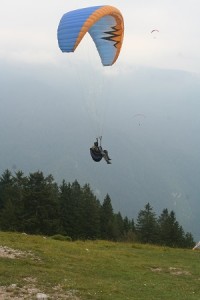 2009 My family and me are driving to Molveno (Italy). Molveno is situated north of lake Garda and there is always a strong wind coming up the valley. No chance to have XC flights with my lovely but slow Rookie. The Result is a holiday with a lot of Soaring, toplanding trainings and relaxing. But I'm dreaming of big XC flights. I need a faster wing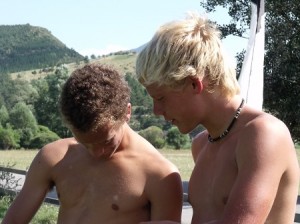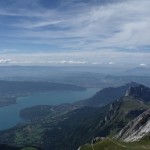 Summer 2010. South France. Annecy, St. Vincent les Forts and St. André les Alps. Beautiful flying sites and finally some first nice XC flights. But one problem is always grounding me after some hours. I think you all know it. Some funny minutes in a French Pharmacy without any french knowledge and this problem is solved.
Besides the wonderful time in the air I also get to know Idris Birch, a young good Pilot from Wales. Some weeks after my vacation I see that he is now in the NOVA Juniors Pilot Team. I'm a little bit Jealous and… I'm dreaming. But I don't see any chances for me…!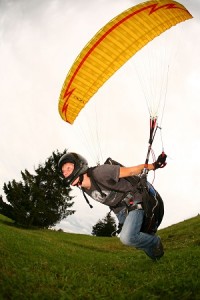 Spring 2011 And finally a new Wing. The Mentor 1. And what a beauty. Isn't she? I'm directly in love. This handling and the speed. Just awesome after the years with my lovely Rookie. Thanks for the nice Picture Ingo ;)!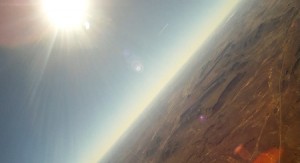 After that I'm in Africa for one year, working with a missionary Organisation. Not a lot of time for Flying. But the time I have I spend in De Aar (South Africa). Beautiful views from 3000m GND :)!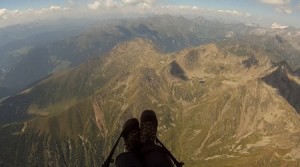 In Late Summer 2012 I'm back from Africa. I'm back in the beautiful Alps. This Summer i have my first flight from Speikboden (Austria). It is one of the best days of the year (27.07). Johann is flying 230km from Grente. My plan: my first 100km Triangle. But it's my first flight in this site, I'm loosing one of my gloves and my whole proviant on the first leg of the flight (funny story). On top of that I haven't planned the flight properly. At Lüsen I don't know where to fly next. I'm flying to Kronplatz, but I don't get Thermal connection. The flight is over eventhough it's just 15:00 o'clock. I'm a little bit angry with myself. I know that I will have to plan better if I want to be more successful.
2013
I have used the winter to prepare the flights i'm dreaming of and my equipment as good as anyhow possible. I'm ready. But the weather doesn't seems to be. I have two weeks off in spring. Two weeks of waiting for better weather. But it's not coming. I'm frustrated.
But then finally the summer brake. My aim: One flight over 100km. It's crazy. But with the first flight this year this aim and dream comes true. I'm able to circle the Kreuzeck group from Emberger Alm (Austria). The feeling is incredible.
Other beautiful flights follow. The most beautiful flight is a Triangle from Antholz (Italy) where I also get to know Rilando. But have a look yourself.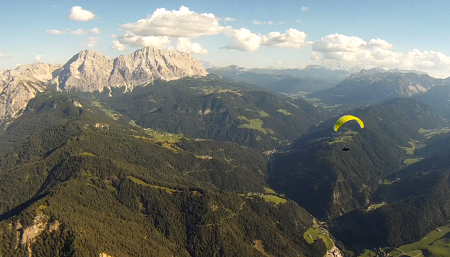 Exit Lüsen together with Rilando (this time i know the way)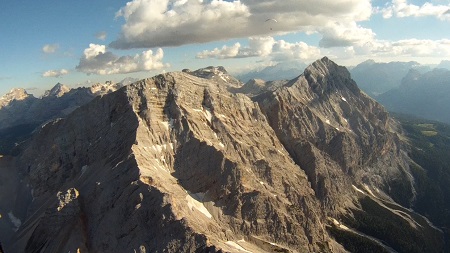 What a beautiful mountain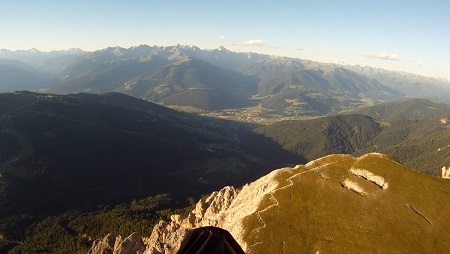 This feeling when you know: it is done :)
And it was also Rilando that made me think about the NOVA Pilot Team again. He encouraged me to apply to the Team. I couldn't believe that this dream could maybe really come true. But I just tried and sent my application.
And now :) Now I'm in the Team! Thanks for this privilege. I'm really looking forward to meet you guys in the air but also on ground.
See you soon, Blessings and always happy landings,
Timon