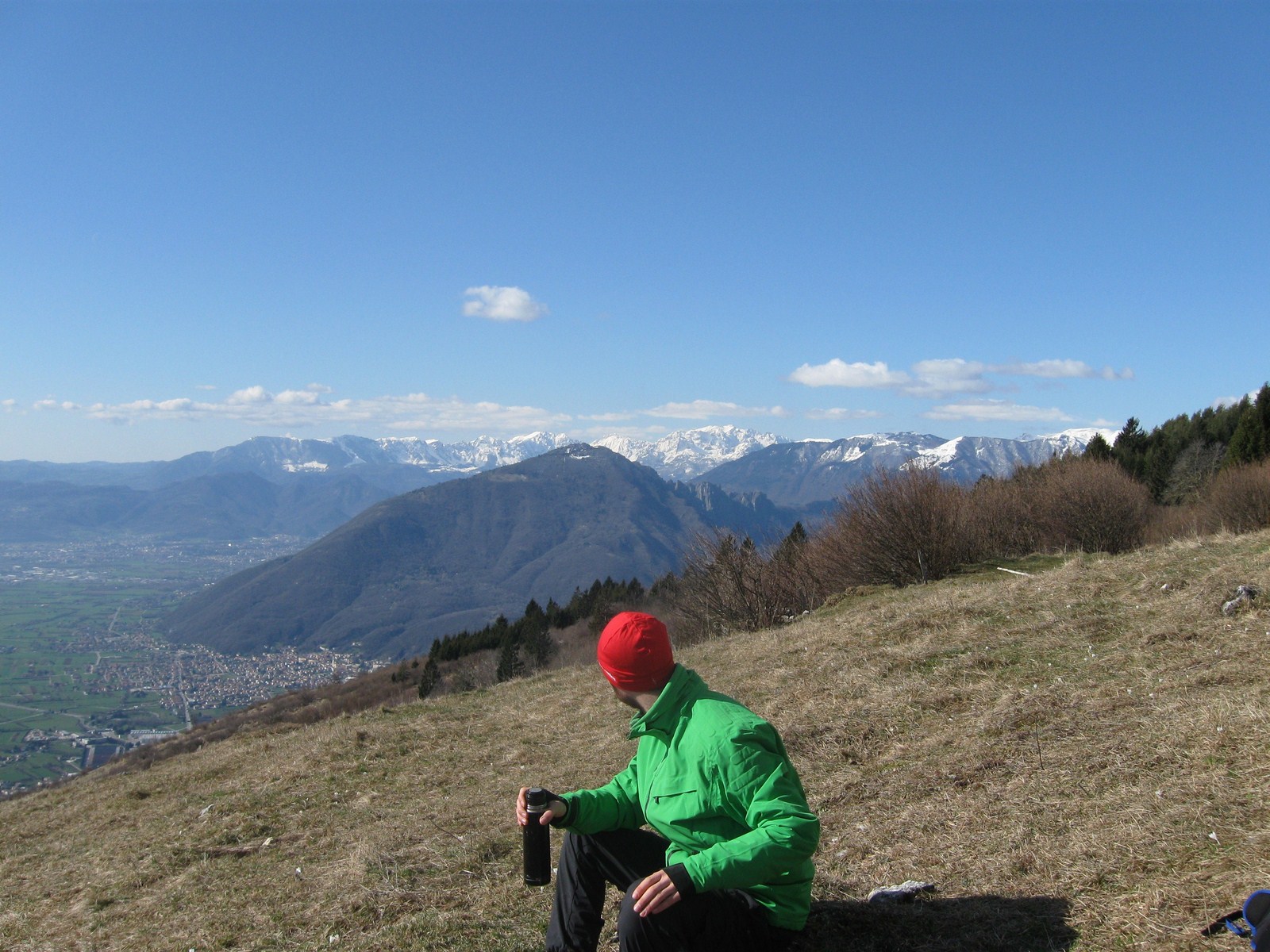 Next Post
Previous Post
The last years every end of the winter had something in common: I was desperate to fly in thermal conditions again and therefore tried to get to Bassano at least at the beginning of march to start into the cross-country season. This year I also couldn't wait to get in the air again, especially because my new Mentor 3 light still lay unpacked in my room. But my father and I discovered another nice flying area near Thiene.
Our plan to look for different take off places at the southern boarder of the Alps wasn't new, but thanks to Till and the preparations for the Crossalps 2013 I got to know the great possibility to plan walk and fly tours with open street maps. So I spent some of the winter hours to find take off places within the xcontest and searched for hiking trails to get up there. I found five different spots: Monte Novegno (N45 45 46.7 E11 18 32.1), Ceresena (N45 48 14.2 E11 26 17.3) Caltrano (N45 46 46.2 E11 30 07.5), Monte Summano (N45 45 24.0 E11 23 24.6), Foraoro (N45 47 07.3 E11 29 32.2) with hiking trips from 600 m up to 1200 m altitude difference. In our four day trip we hiked up the last three of them.
In the few flights we had there, we had the feeling that the conditions are very similar to Bassano. Thus there was one of these typical days with hardly no sun and just a few kilometers sight but nice thermal conditions. Overall we had great luck with the weather and so one day we even got the pleasure to start the cross country season with a 80km triangle, which is a personal record for this area for me.
After a wonderful holiday the motto is definetly: It doesn't have to be Bassano every end of the winter and we will for sure come back to this area.