Next Post
Previous Post
Dear Friends from NOVA Pilots Team,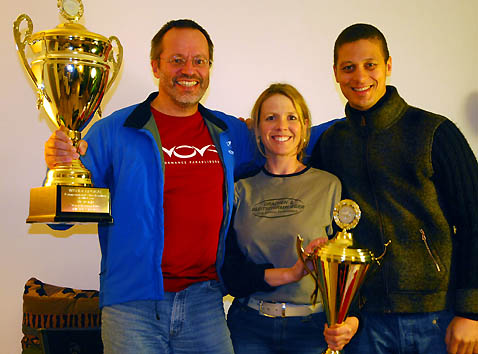 last week my club mate Andrea Dorsch and me were awarded with the Priental-Pokal. Our club, the "Drachen- and Gleitschirmflieger Club Aschau Kampenwand" wants to promote XC-flying among the club members with the cup and it is given to the pilots with the longests flights launched from mountains in the Priental. Just like me, Andrea flies a NOVA MENTOR.
To be honest, the cup is a quite a big thing, however, the number of participants could still be higher and it did not take major efforts to win it. But being only an average pilot, it is my first cup, so I am proud.
:–) Till