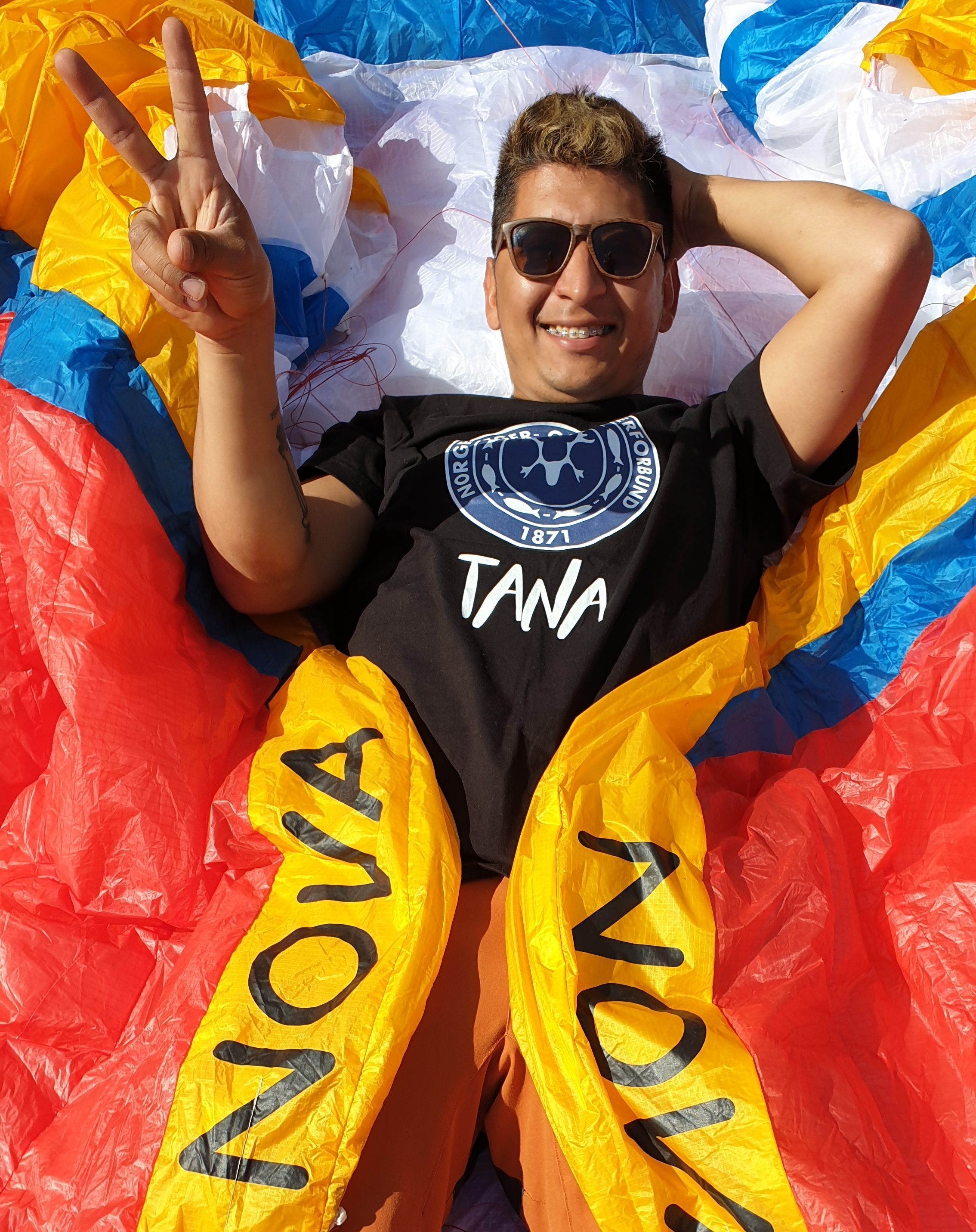 Next Post
Previous Post
Last year, we were happy to meet Christoph and Doris (from Austria) in Norway, during an XC competition. This year we decided to go to Rome the week before Easter – to meet Rinaldo who always is asking WHEN are you coming?! And now, when we finally had some time to spend together: We spent three weeks driving from Geneve to St. Hillaire and Coup Icare – before Bassano, then the Dolomites for Fassa Sky Expo and just when we were about to take off heading towards the Team meeting, a message ticked in from Christoph in Austria.
So we hit the road, even if it was possibly not flyable – and far away and in the opposite direction from the Team Meeting! AND wel certainly did not regret!
Christoph and Doris wished us welcome, they even had a program for nonflyable days, which turned iout to be totally amazing. Early in the morning Chris showed up bringing breakfast to our campingsite.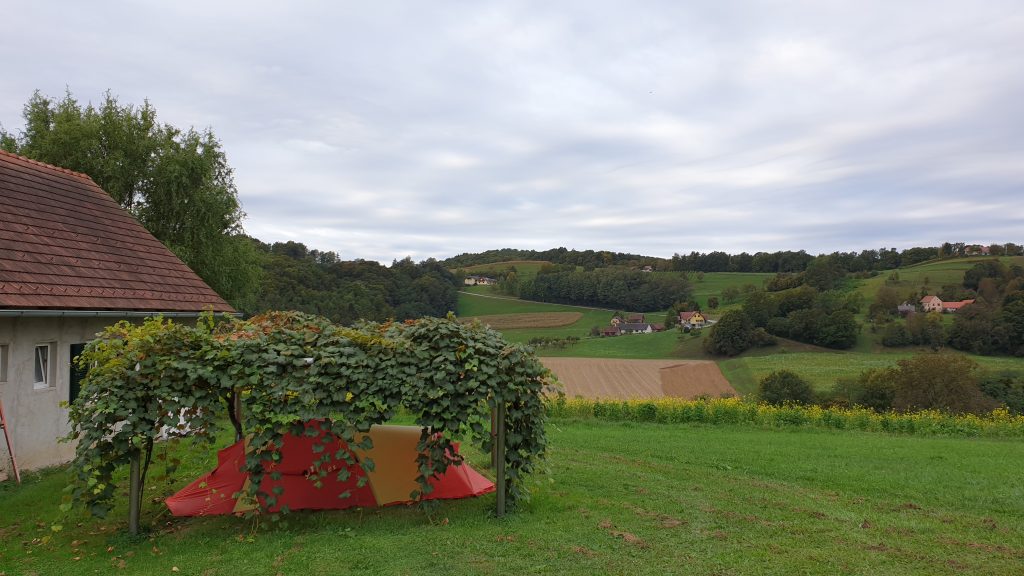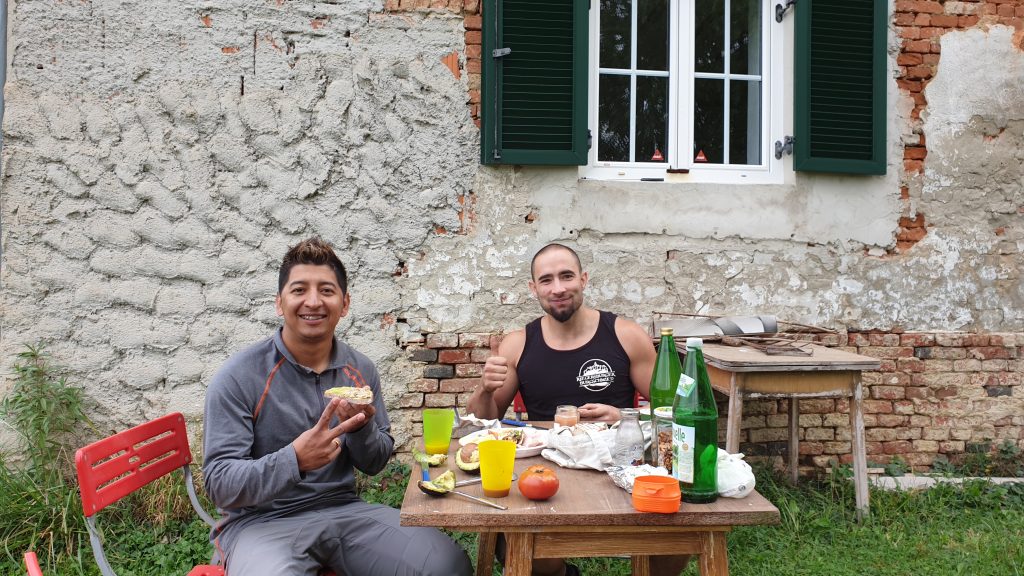 Then we joined them on a Via Ferrata to the Castle where Christoph is working as a blacksmith.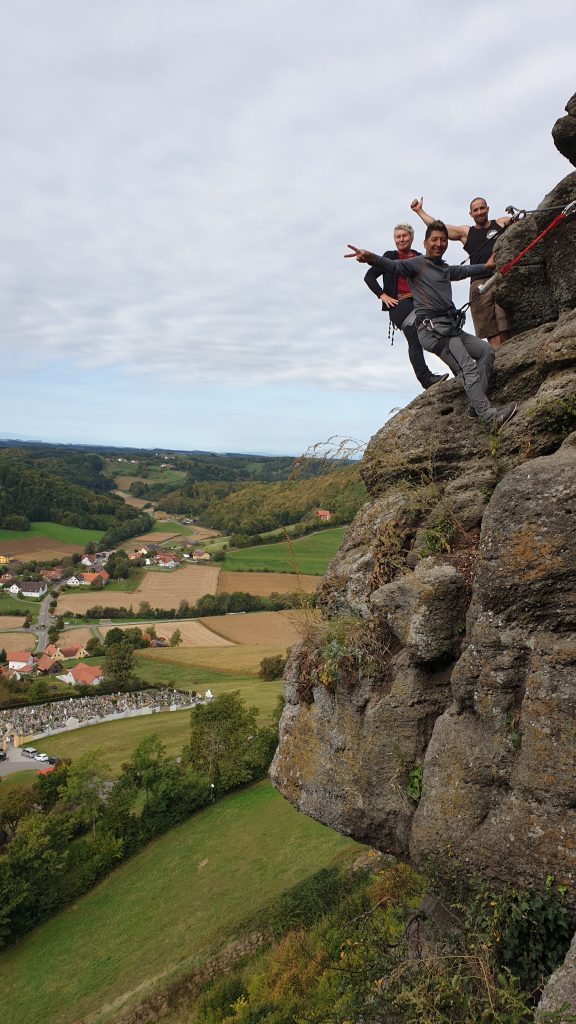 The Castle was incredible, and I can say that I have visited the Norwegian Castle and met our King – but this was so much more special than the Norwegian Castle.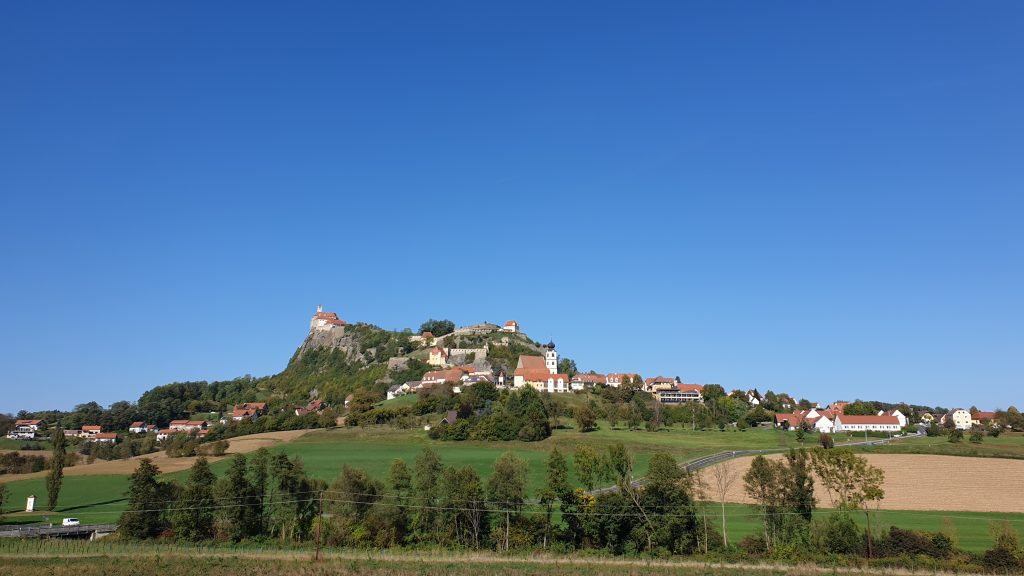 After a little roundtrip, we met up with Christoph again, at his job: There he tried to teach two cold souls afraid of heat how to make a leafneckless. He even said it looked great, and that we did well. So we decided to be humble enough to believe in him.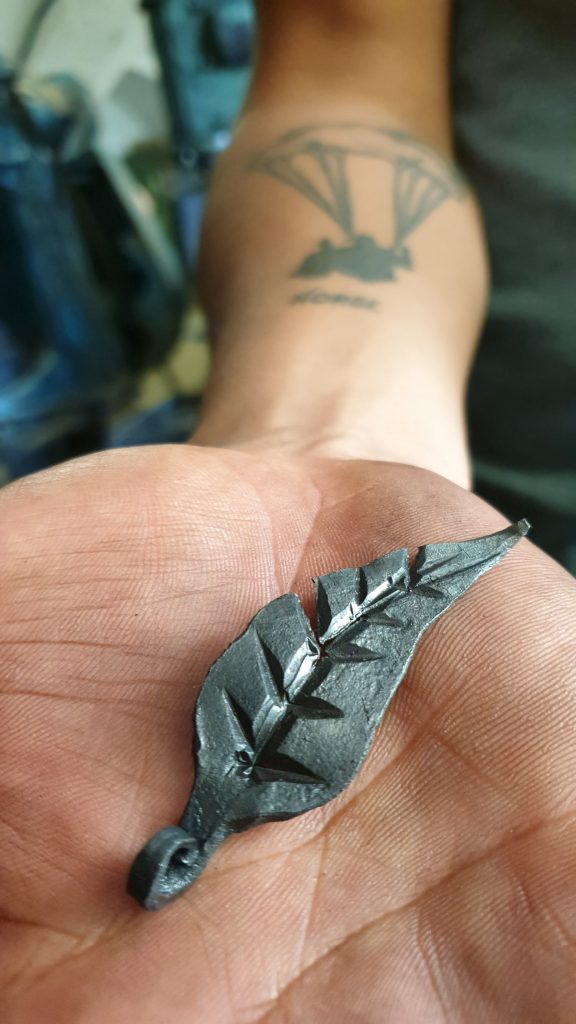 The same day, he sent us to the Chocolate Factory, which was very funny. Christoph and Doris know their area really well, and they were perfect guides for where to go, where to eat, what to do!
Next morning, they recommended the thermal bath, where we spent most of the day. It was raining cats and dogs, so it was perfect spending time swimming and steaming. After relaxing a bit, we were woken up by some laughter I did recognize. Berni (Pessl) had arrived, so did Tomy (Hofbauer) and Uli (PLech). It became a mini-PRE-TEAM-MEETING. Thank you guys for making our non-flyable days so amazing.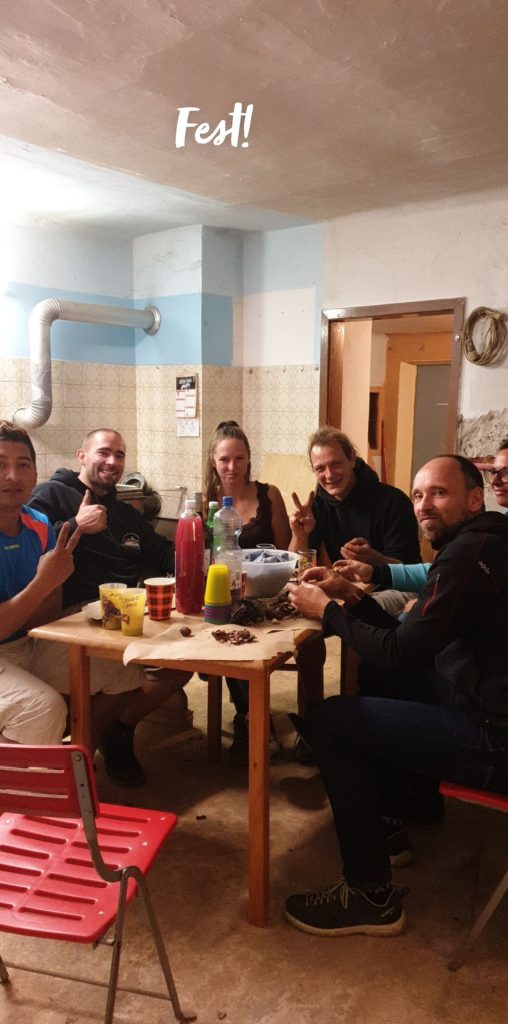 I really hope that some of you, who are talking about going to Norway – even to Northern Norway, will visit us. And I hope that we can show the secrets of this area, that you will never experience if you travel by yourself!
It was so nice meeting all of you:
In France especially Max (Boudot), Manon (Navillod) and Nicolas (Bérardini), and the cool French NOVA-girl who we also met in The Dolomites,
HürLiMan, to Heidi (INsam) and Peter (Gebhard) at Fassa Sky Expo. (Remember the helmet, Peter!),
Tomy, Uli and Berni – and MOST OF ALL to the perfect host CHRIS AND DORIS! (Still enjoying the jam from Doris…sooooo good!)
Big thanks also to  NOVA, Toni and Sissi. You have made our trip so delightful with MENTOR 6 Light and ION 5 Light. I still wish we would have had more days especially for the SECTOR and the DOUBLESKIN. Next time we stay for 1 week more!
Great meeting you all, finally at the Team meeting – cheers Yvette and Keith, hope you had a great trip back home! Let's fly together more! Somewhere where its flyable.
And REMEMBER – off course; EVERYONE is invited to fly midnightsunflights here in AUSTERTANA.
(The worlds bellybutton)  
Cheers Guro (and Kristián)