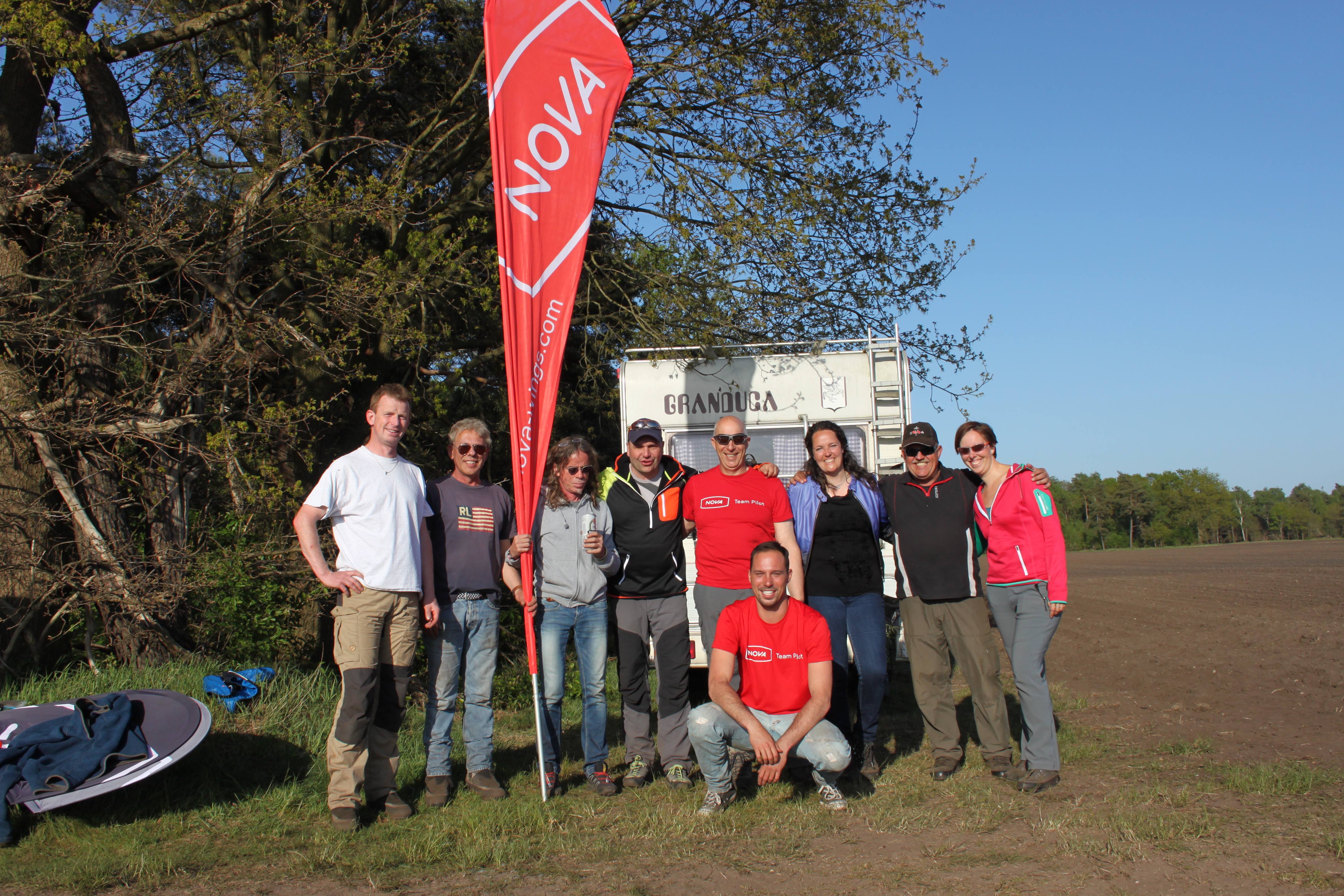 Next Post
Previous Post
Hi All,
last weekend we have had our annual testival in the Netherlands.
Lots of fun and lots of flying. Two days we were lucky enough to have nice weather but unfortunately the 3e and 4e day were terrible because of the weather. It was great to meet all friends from NOVA Austria again in the Netherlands with all the demo gliders and harnasses. Andrea was towed up for the first time and liked the experiance!
We received a lot of very positive feedback. On our facebook site you ll find lots and lots of pictures. Just come in and have a look (https://www.facebook.com/cloudtocloud?ref=hl).
The XC season in the Netherlands is not so good this year due to bad weather conditions in general but the two days at the Festival gave some nice thermals.  Lets hope the next period will be better. Our Austrian Friends (Mik, Toni and Andrea) have met with a lot of local pilots and the local Beer (Grolsch) and offcourse some favorit Dutch products like "stroopwafels en hagelslag" :-)  and on friday there was a BBQ with all pilots and neighbour farmers.
Best Regards,
Chavert & Hans