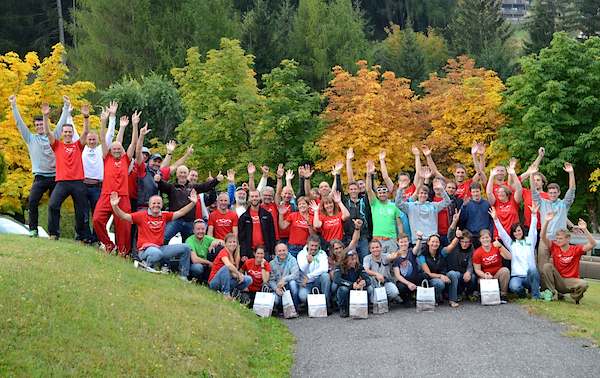 Next Post
Previous Post
At the end of each XC season we hold our annual team meeting and award the "Pilots of the Year" – both for outstanding achievements in XC flying and for contributing to the team spirit. In 2013 the awards went to Brigita Plemenitas (Slovenia), Hans Tockner (Austria), Rinaldo Vuerich (Italy), as well as Chris Bessei and Robert Schaller (both Germany). As a reward the winners were given an

Oudie3

, an all-in-one flight instrument from Slovenian manufacturer Naviter.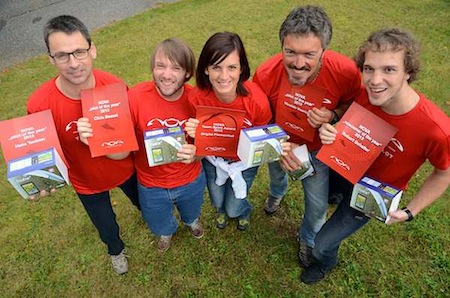 This year we held our annual NOVA pilots team in Val Gardena (Dolomites). Our team pilot Heidi Insam organised the event, assisted by her boyfriend Peter Gebhardt (X-Alps participant, now Ozone team pilot, ex-NOVA team pilot and still a good friend). We were lucky with the weather and could do some great flying from Seceda. Have a look at Rinaldo's photos.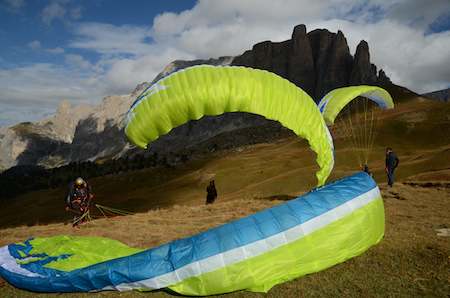 There was plenty of reason to celebrate and party because we could prove again our reputation as THE XC brand in the EN B-category. In every single country in the Alps, a Mentor 3 pilot won the national XC championships in the EN B-category. So it was really hard to choose the people for the "Pilots of the Year 2013". Actually not only winners would have deserved it.
Hans Tockner, 44, from Styria is the worldwide winner in the standard class (EN B) AND in the sports class (EN C). He achieved this by flying a Mentor 3, which is an EN B-wing! On a national level, the engineer ranks 1st in each category: Fun & Safety (≤ EN B), Sport (≤ EN C) AND overall (even including EN D / open class). In addition he flew two world's best in FAI triangles.
Chris Bessei grew up in the Black Forest (southern Germany) and is only 21 years old. At the age of 16 he was accepted in the NOVA Juniors Team. Since then Chris has developed into an outstanding XC and comp pilot. He had to start his 2013 season slowly, as his studies didn't allow him to take off for long XC days. But then he really went for it! Chris came in 3rd worldwide in standard class of XContest.org. In Germany he beat the well-established competitors in the DHV-XC.de in standard class (≤ EN B) and, of course, the juniors ranking. He even scored enough points that he would have won the sports class (EN C).
Rinaldo Vuerich, 43, lives near Rome and joined the NOVA Pilots Team only last year. In the worldwide standard class he came in 4th, in Italy 3rd in sports class (behind team colleagues Mauro Pianaro on Factor 2 and Raul Moras on Mentor 3). In total Rinaldo amassed almost 350 hours of airtime, covering a total distance of approximately 6,300 km and completed 25 flights of more than 100 km. In addition he was extremely helpful with the NOVA sales in Italy.
Brigita Plemenitas, 31, gave birth to a son last season. This, of course, reduced her flying dramatically. However it didn't stop her from showing outstanding engagement for the entire team. For this outstanding enthusiasm she received the "Team Spirit Award".
Robert Schaller, 23, received the "Newcomer of the Year 2013 Award". The student from Munich started paragliding only two and a half years ago. Since then he improved his personal best from 10.2 km open distance in 2011 to 136 km FAI (2012) to 213 km FAI this year! Robert came in 3rd in the Juniors ranking of DHV-XC.de and 5th in standard class.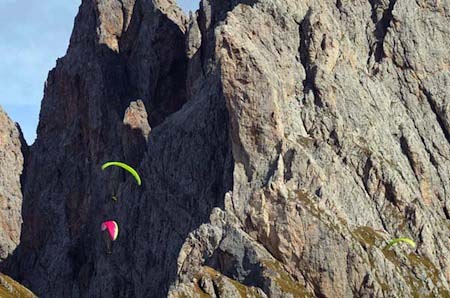 Summarizing the paragliding season 2012/13 Wolfi Lechner (our CEO) says: "We had a very successful year again, both in terms of sales and in success in cross-country flying. Therefore I would like to thank our business partners, our staff, our pilots, but most of all our customers. We sincerely hope that we could help all NOVA-pilots to spend as many hours as possible in the air with a grin as big as possible!"