Next Post
Previous Post
Last weekend (5 & 6 march) Steve Nasch visited the Netherlands to tell his story about the Redbull x Alps. Not just an adventure story but a glimp into the dicision making during the race; good decisions but also bad dicisions and thus learning moments. During last teammeeting Steve told the story and i was quit impressed. I decided to introduce Steve to  do his presentation for the Dutch instructors meeting. This was strongly supported by the Dutch flying board (KNVvL).
Saturday morning he was our guest at this meeting. All instructors were quit impressed and lots and good questions were asked.  All the instructors agreed that there were  lots of "learning" moments that they could use during there future lessons.
After the meeting we visited my famous hometown, had a hot chocolat, visited the local market. We dined together in a fine Chinese restaurant (some of you might know). After that we went to a local clubhouse for the second presentation. this was a totally other kind of  audience. From beginners, non pilots, glider pilots, experienced xc pilots and non flying partners. Steve's great effort is to tell a story that excites everybody, keeping all audiance on the tip of there chairs. Nova Team Pilot Chavert was also present, just returning from his minor study in Gran Canaria
As we probably all know Steve supports charity (see: https://www.justgiving.com/RBXA15-TeamGBR ) namely; Wings for Life Spinal Cord Research Foundation.
All visitor that evening were asked to do a donation. our Club (CloudtoCloud paragliding)Donated some NOVA t shirts and windbreakers to sell and give the money to this goal. at the end of the evening we could donate € 300 to Steve
Thanks to our connection through the NOVA team we could organize this very nice day. Steve…. Thanks Again . it was really great!!
Enjoy the pictures
Best regards to all readers; Hans ter Maat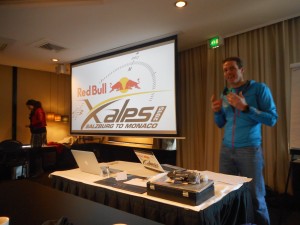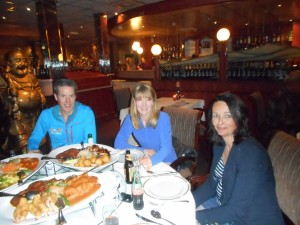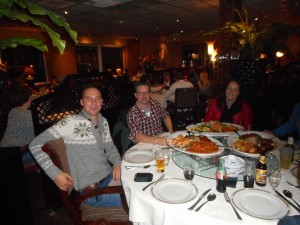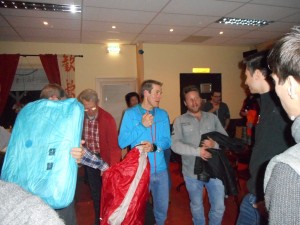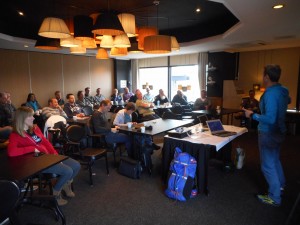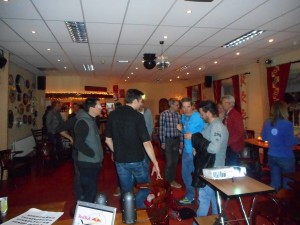 ,