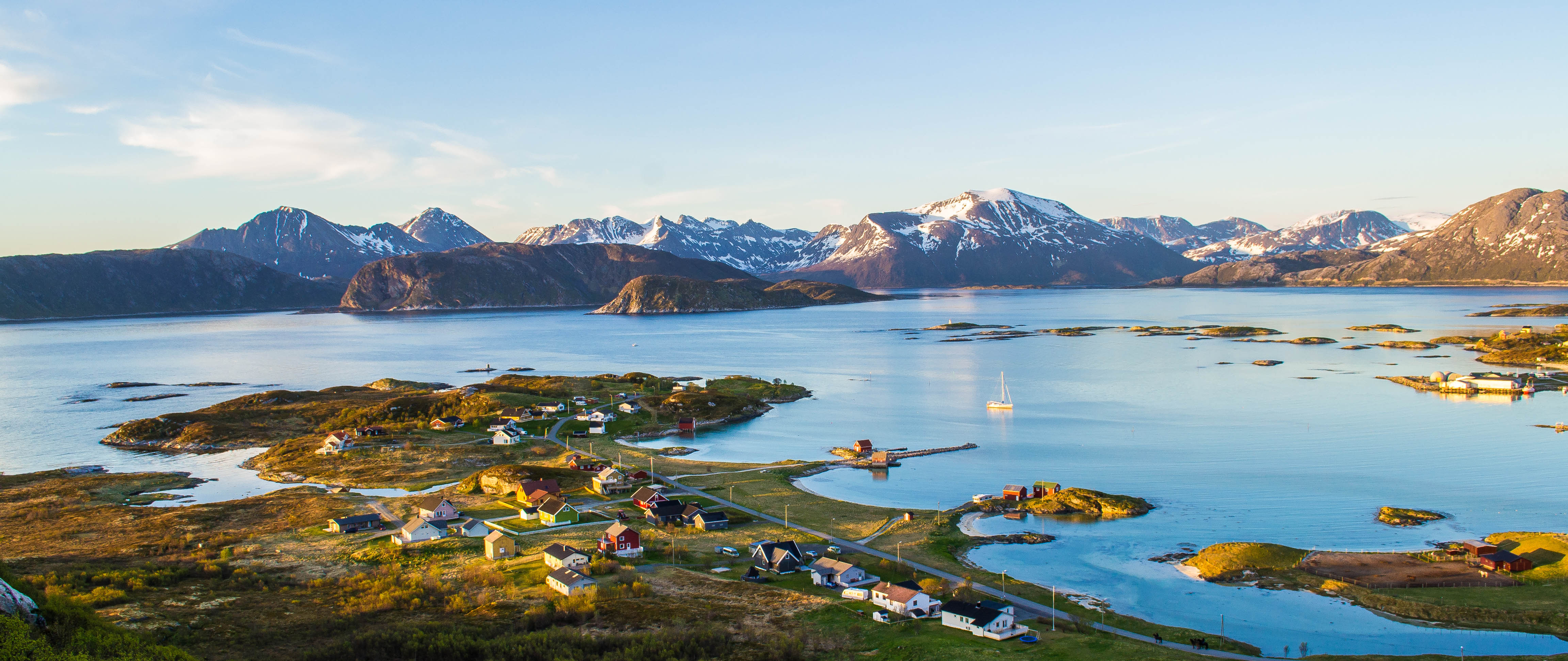 Next Post
Previous Post
The wind blows from the wrong direction. It is cloudy. Foggy. It is raining. And all you can do, is wait – for the midnightsun, and for the perfect nightflightconditions. The wind blows from the mountain, and down. You sit there. Wait. Should I walk up?
Even though we have about two months of midnightsun, we don´t see it every night. And if we see it, is it flyable?
I always look foreward to hike up late in the evening, during the summermonths. I love to fly in the magic hour, in the orange light. I like the quietness from a sleepy town or village. I like to spend my time outside. And I hate to wait – in the middle of a swarm of mosquitoes. But finally, all of a sudden, everything works out the way you like it.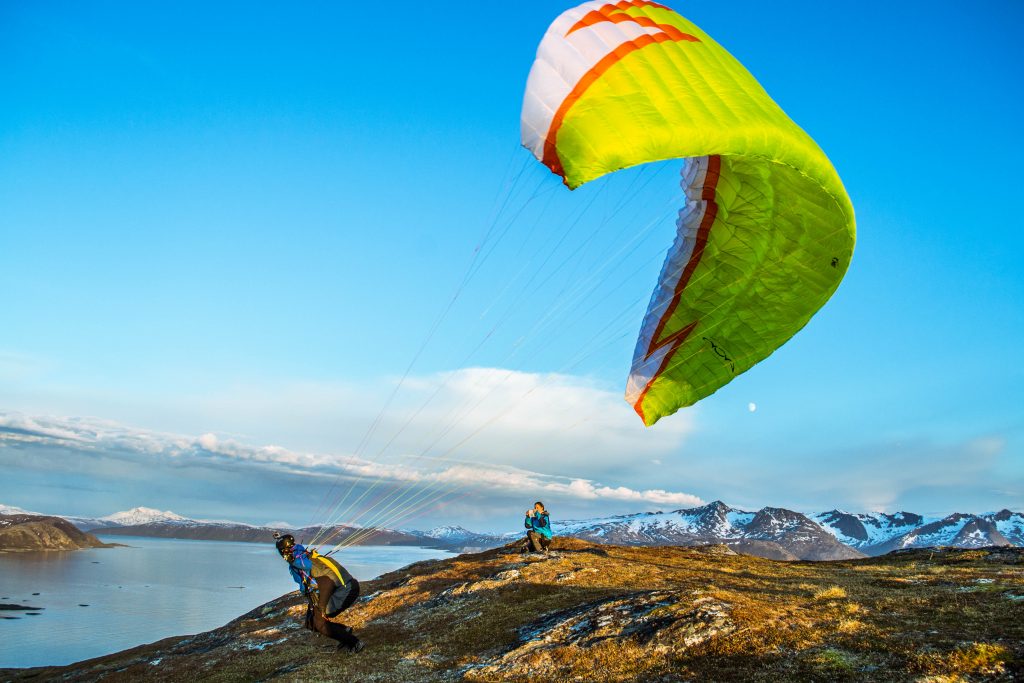 You are up, along with a few seagulls, running downhill over the humid heather, and you are airborne. Quietness. Smiling. Enjoying a few stripes of soaring, before landing at the white coral beach. Happy, even though it was just a few magic minutes, it was worth the preparations, it was worth the hike and the time spent. You smile while your friends land and grab a beer; Cheers!
This year I have had a few midnightsun flights, but only one that I will really remember as great. In Bodø/Nordland/Norway they have arranged the MIDNATTSOL CUP every year for 40 years, and as long as I have known of it, I have been flying in France, in Switzerland, in Slovenia or in Italy. This year I decided to travel short (only 1500 kms to drive from the north!), so I decided to go to Bodø. Ariane Künzli who I met during Women Open in Ager in 2010, wanted to visit me, and arrived from Switzerland the day before Midnightsun Cup started. I told her by SMS that we would probably be able to fly the same night. She answered; Cool! Wuhaoooo!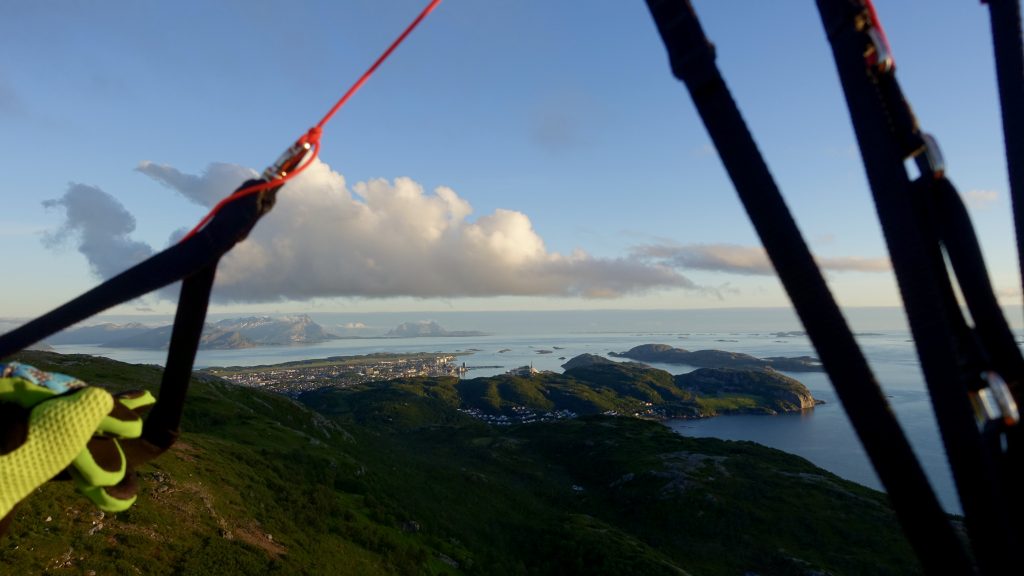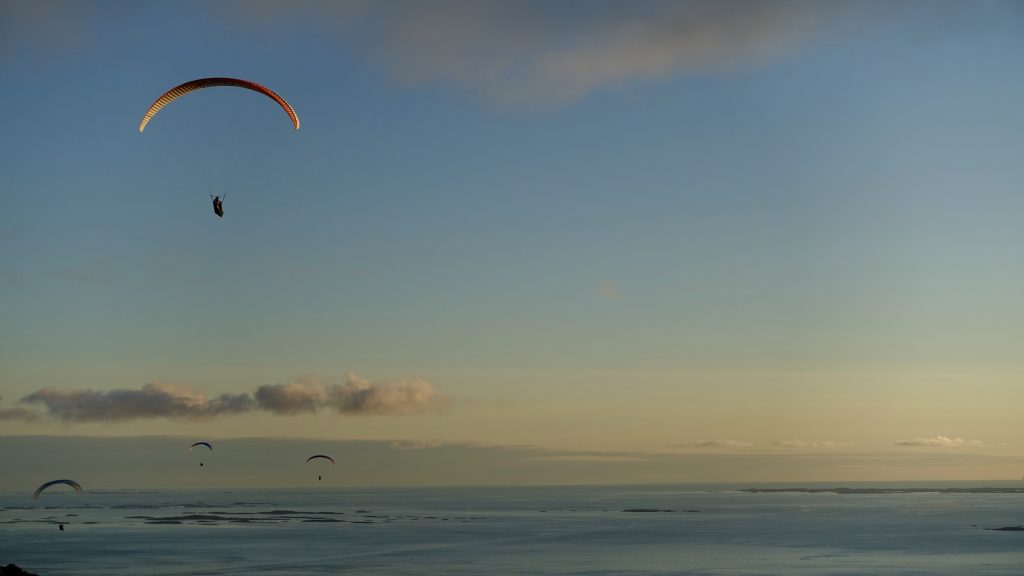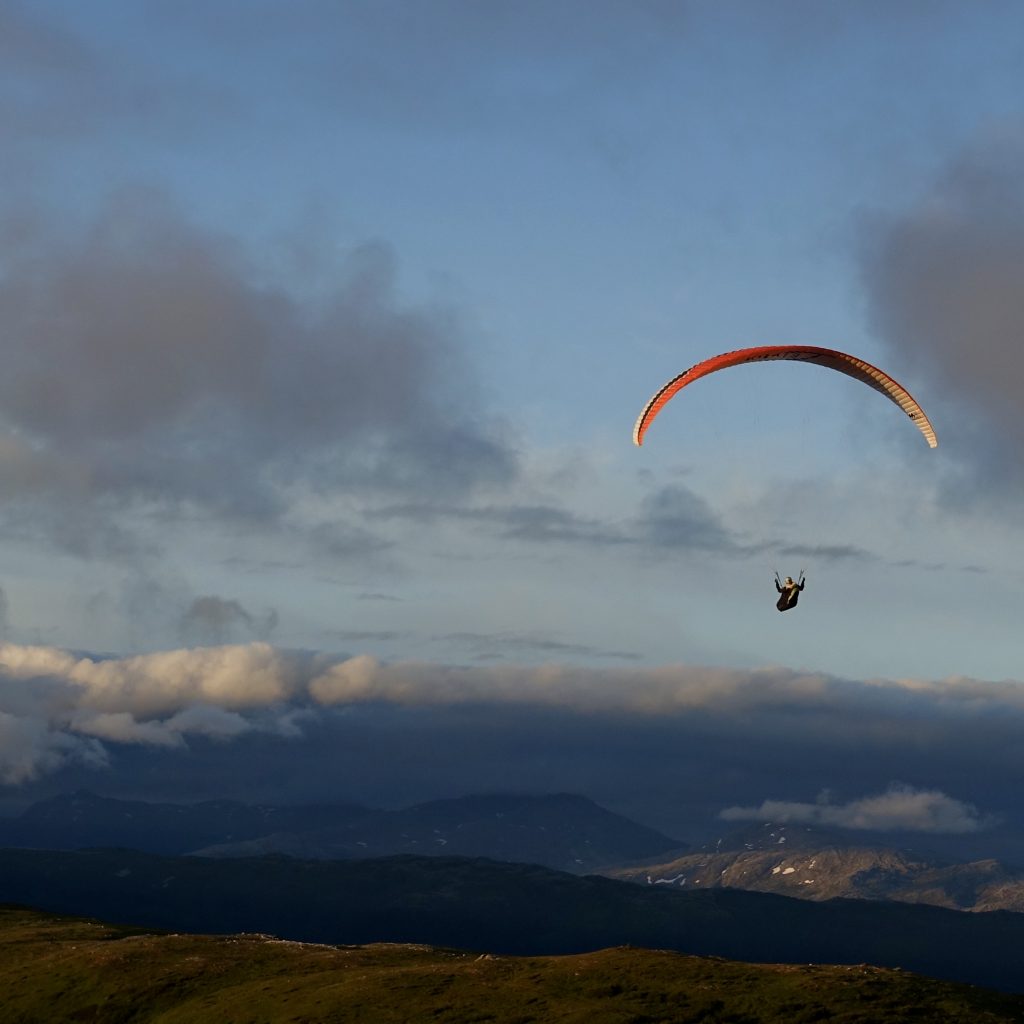 And that was what we said when we landed after an awezome hour of midnightsunflight, the very first night in Norway, for her. After Midnattsol cup our plan was to go to Lofoten, to hike and fly and paddle. There is only one thing we can guarantee, when pilots wants to visit us up north. We can guarantee that we can´t do anything with the weather. It can be flyable, it can be too windy, it can be rain. And it can actually be very cold, even if we call it summer.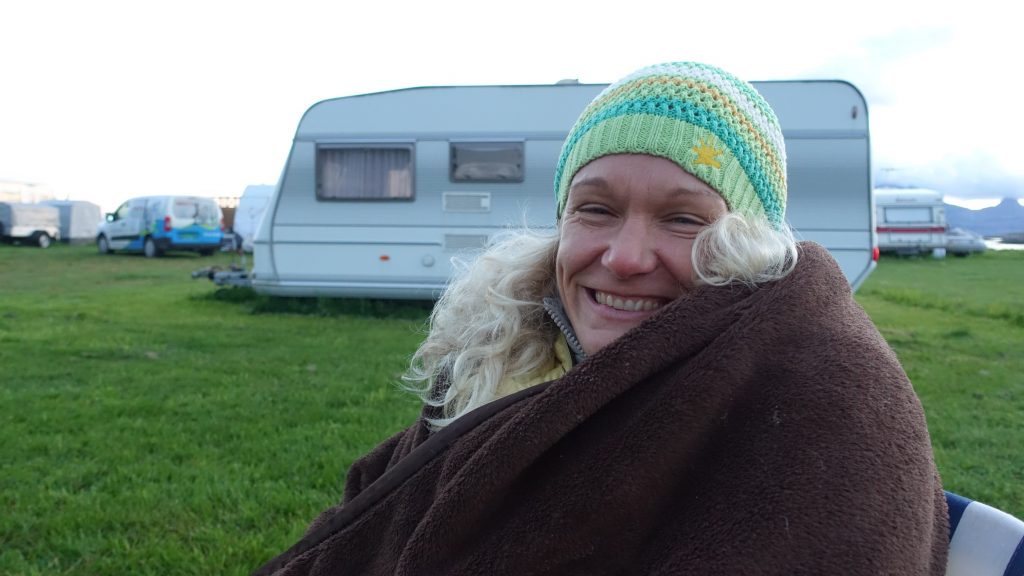 The car was filled with toys, and we were full of expectations, driving on shore at Moskenes. The mountains are high, steep and beautiful. All smells like fish, due to the tradition of hanging fish for drying on fishracks. Some houses have dried cod on the walls, and the people eat it mainly as a snack when they drink beer. Or, maybe to get an excuse to drink beer? Runhild of Reine took us to a place above Reine where she wanted us to see the midnightsun, and do traditional things as hammering the stockfish…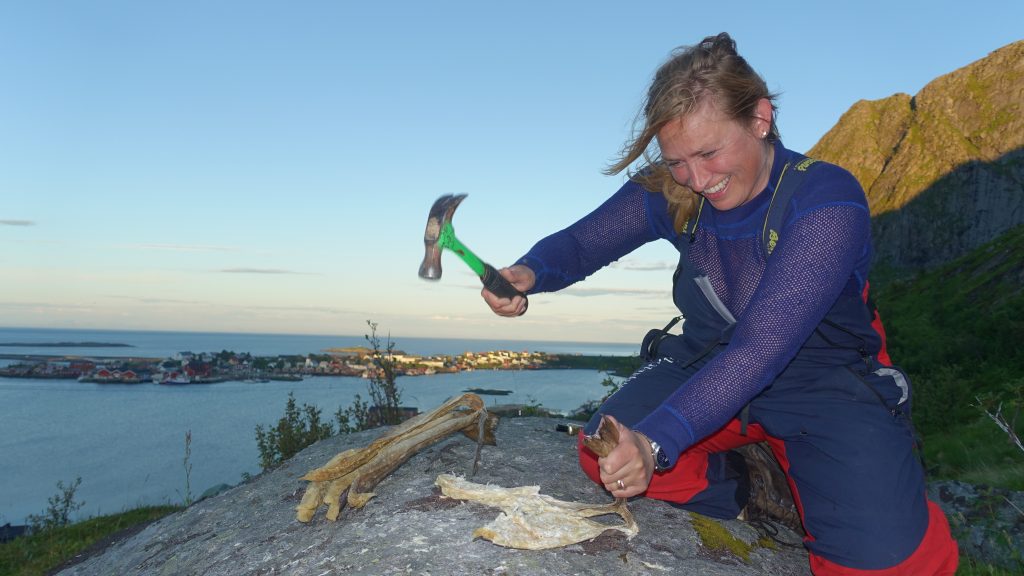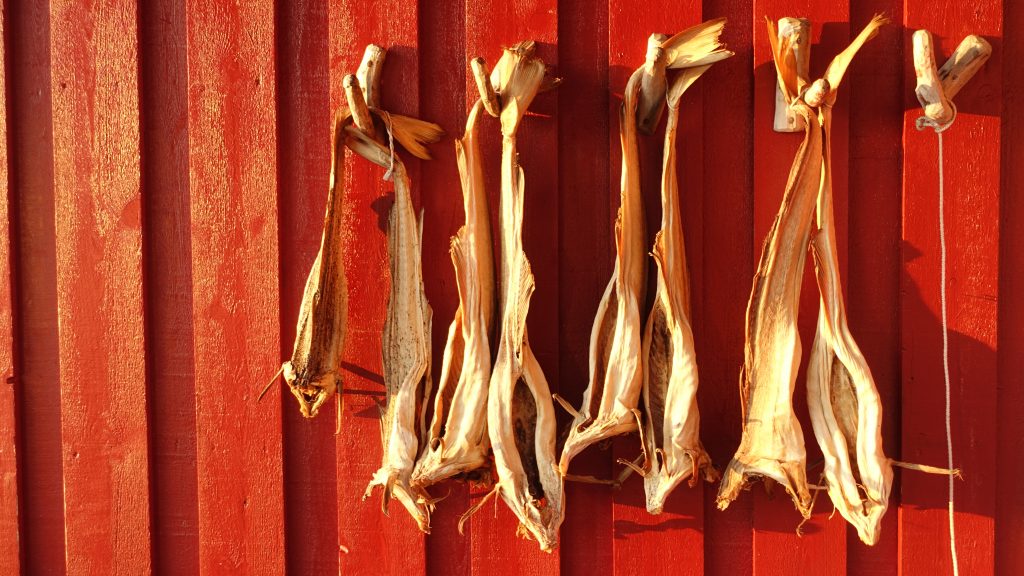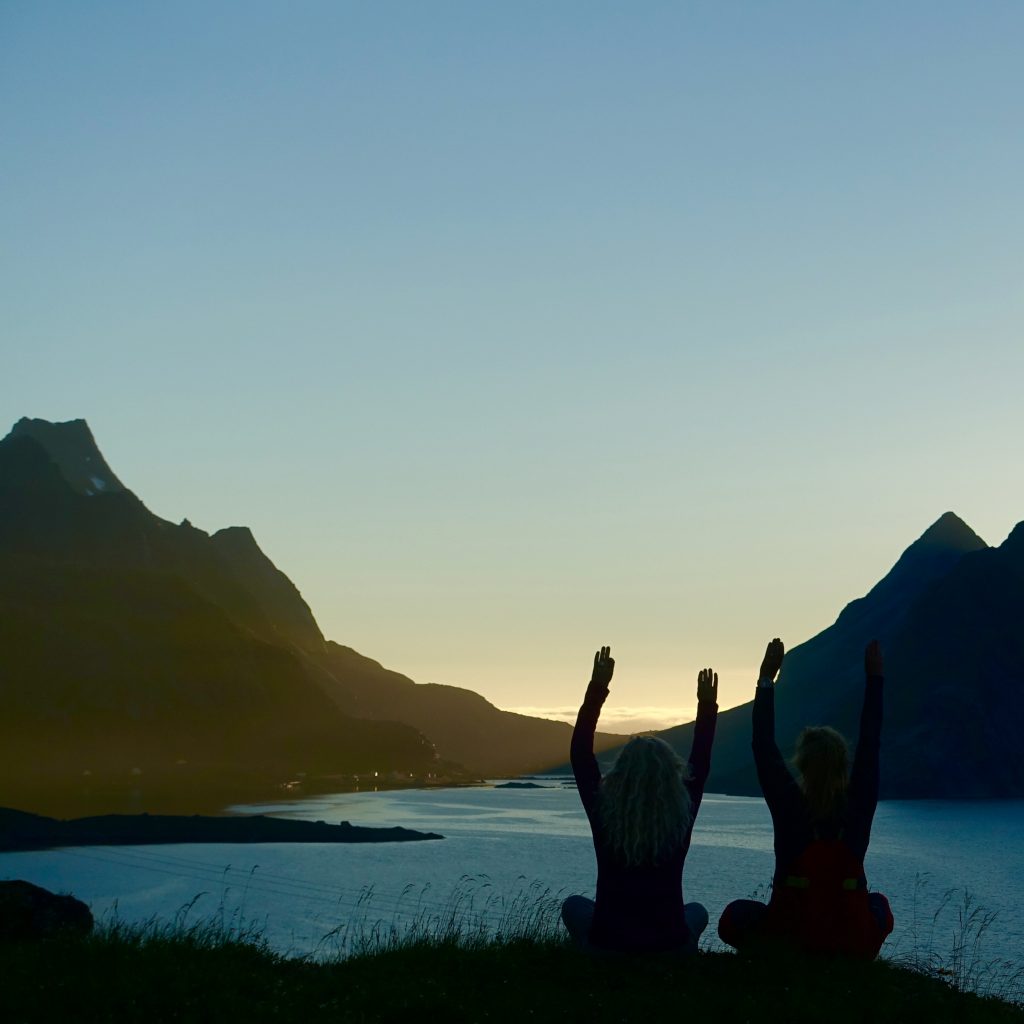 Up north we stay awake when the sun is shining. It doesn´t matter if it is night or day, we use the nice weather and we do the most out of days with nonflyable weather. There is no need of feeling unlucky, or unhappy, because you couldn´t fly. Imagine all you can do, except flying?! We did hike up to Andstabben, where we did a photoshoot with summerdresses. We did go nudeswimming at a secret & beautiful "jettegryte" in Lofoten and we did paddle out for a yogasession at Kvalskjæret where we also collected garbage. Your fantasy is the only limitation.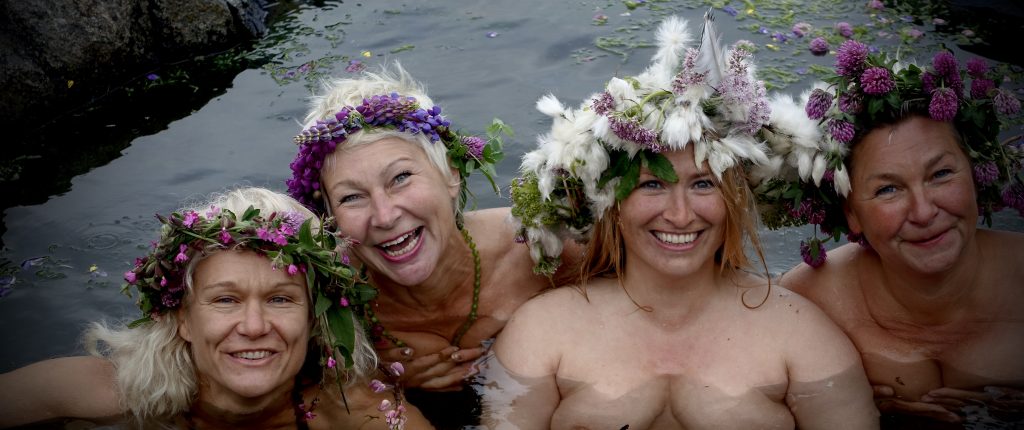 The best wishes from the girls up north!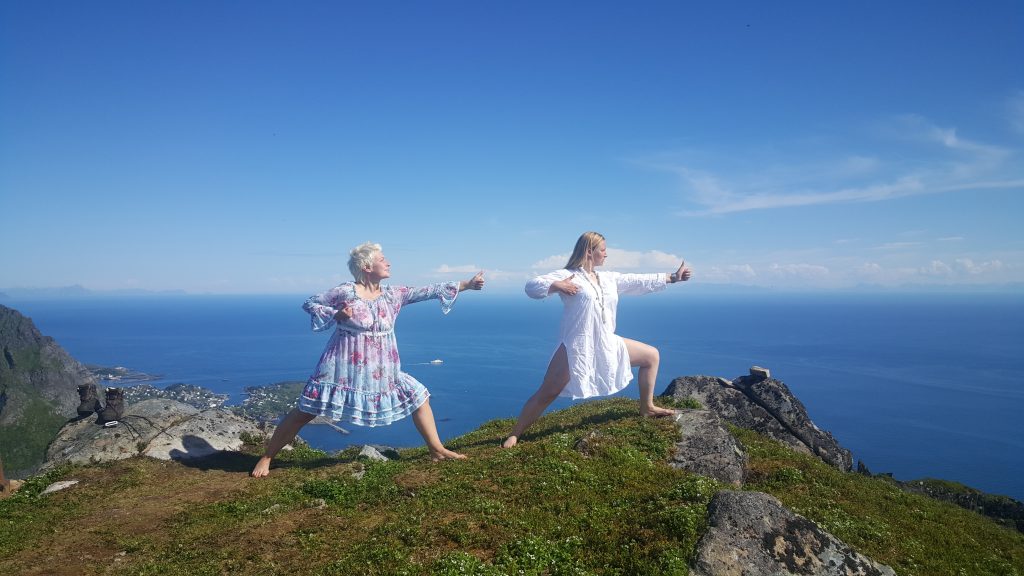 I follow our slogan up north;
Du har det ikke artigere enn du lager det selv!
"You don´t have more fun than you make yourself!"
Have a nice and terrorfree peaceful summer, pilots!