Next Post
Previous Post
Hi Team,
Long long time with my feets on the ground. So here is information why…
On January, I was in South Patagonia on the greatest holidays I ever dream of. Two months riding my new truck over more than 13.000 km. After 45 days I committed a beginner's stupidity when bouldering in a brittle rock. A piece of rock broke off and made me fall to the ground, the problem was that the piece of rock hit my right leg and broke my shinbone.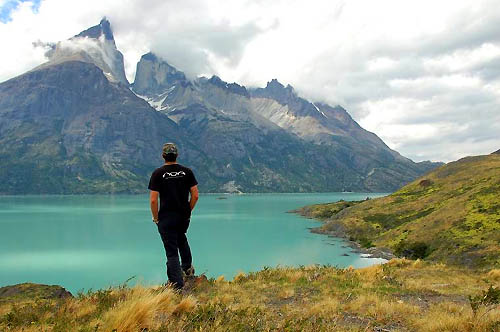 After a long over a gravel road (9 hours aprox) in an old ambulance I arrived at a local hospital. They made me a cleaning surgery and put a nice full leg orthopedic cast. After two days in the hospital, two weeks in a friend's house, and two hours on the plane I arrived back home.
Three month whith cast and three month of rehabilitation and I was starting my life again. Finally last weekend in the first National competition, I was flying again after 10 month!! I didn't come in among the best this time, I hope you apologize me on this.

It is great news that more Argentinean pilots are flying NOVA this year. First Guillermo in the team and Martin in the X-alps. Two good friends and two really good people. They make me feel less alone in the south hemisphere.

I have a lot of plans for this year. I want to explore new areas for big distance in La Pampa next month, try to classify again to the PWC in Cordoba www.opentraslasierras.com.ar <http://www.opentraslasierras.com.ar/>    (I quaified wo years ago but finally I could attend  and organise the 2011 Quimili-XC (www.quimili-xc.com.ar <http://www.quimili-xc.com.ar/>).
Maybe someone wants to come over. If so, let me know ASAP.


Buenos vuelos!!!
Federico