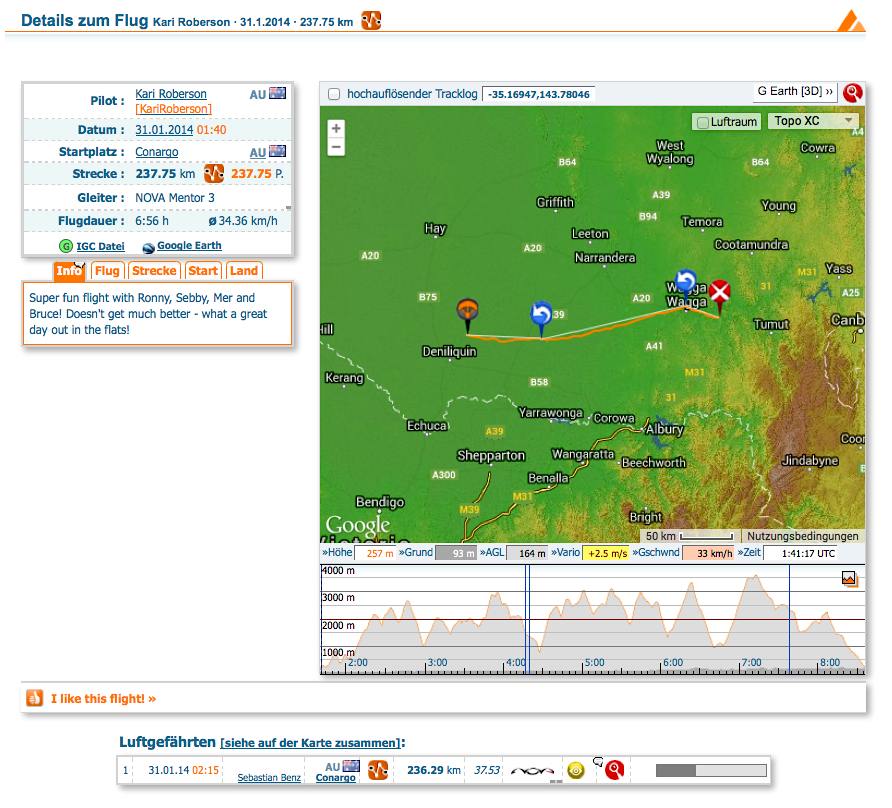 Next Post
Previous Post
Our team mate Kari Robinson has completed another 200+ km flight on her MENTOR 3 launching from Conargo near Deniliquin. Here is the link to her track.
With this flight Kari took the worldwide lead in the women's ranking of XContest and took the 5th place in the standard class.
Congratulations Kari from your team mates "on the other side"!