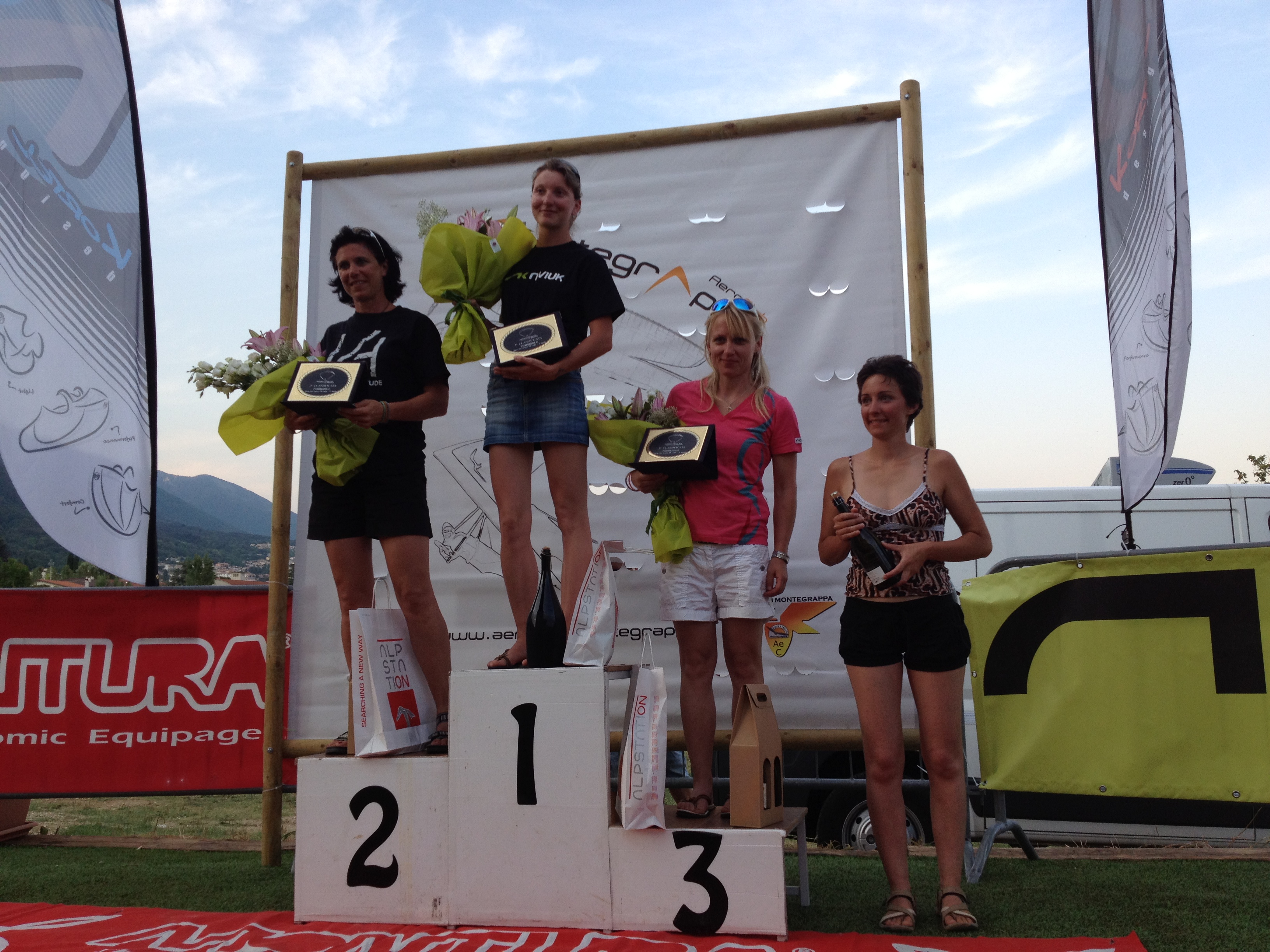 Next Post
Previous Post
Italian Championships 2012 – Bassano del Grappa
Sun, a nice place, loveley people and great conditions for a competition…this is what the Italian Championships were! Bassano, a place where you can fly all year long was the setting of this competition from 28th of July till 2nd of August.
110 lucky pilots took part at this competition. We flew 5 tasks. Here is my short summary:
Day 1: Race to Goal 70,7 km. No pilot in goal as the last turnpoint was in the flatland – and the flatland didn't work.
Day 2: Race to Goal 84 km. 5 Pilots in goal. Changing conditions at turnpoint 1 made a lot of pilots bomb out.
Day 3: No task due to strong easterly winds.
Day 4: Race to Goal 65,7 km. Great task though some of us were struggling with the strong easterly wind. But at the end, we patiently made our way to goal!
Day 5: Race to Goal 106.6 km. This was the best day. The task got us from Montegrappa to Pasubio and back! Lots of happy and tired pilots in goal. Wonderful landscape and great flying conditions in the " Piccole Dolomiti".
Day 6: Race to Goal 76,1 km. A perfect task in nearly perfect conditions (strong west wind in the afternoon) got several happy pilots to goal.
It was the most demanding week of my life! Every day several hours of flying while being highly concentrated all the time. I had a great time and enjoyed every flying hour! I learned so much and was able to compete with several other gliders (also EN D) thanks to the great performance and security of the Factor 2! I still have to learn to take the full advantage of this great wing but day by day, task by task I am getting better!!!
Have fun 'n take care! Ciao!
Heidi
P.S.: I ended up 3rd in the women's ranking. See http://www.trofeomontegrappa.it/archivio-eventi/30-campionati-italiani-parapendio/classifiche/78-classifiche for more info.