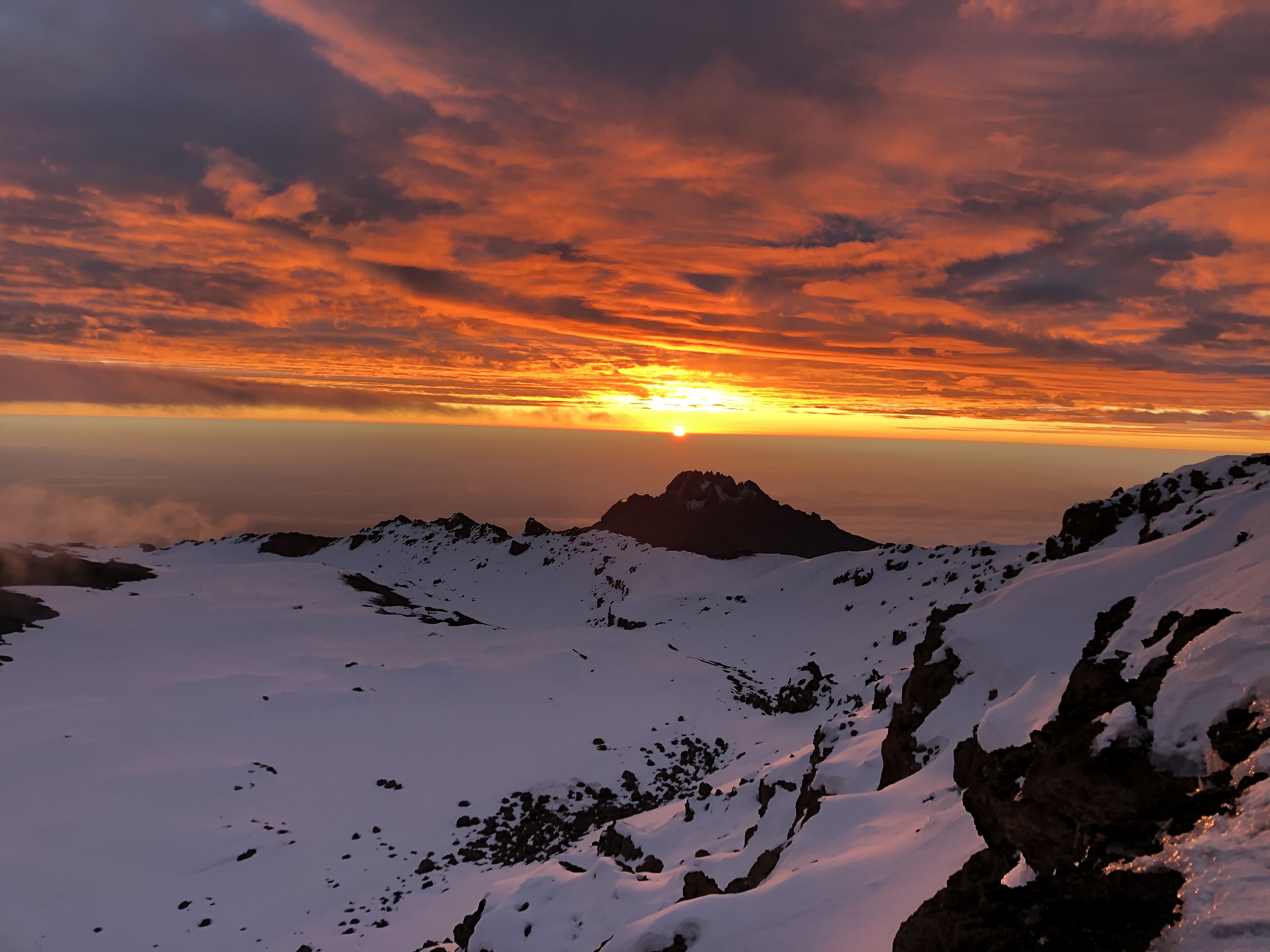 Next Post
Previous Post
As paragliding pilots, we are used to waiting. We are used to changing weather conditions and most of us have had to ride back home in a car after spending hours hoping for the wind direction to change or the cloud base to lift, to no avail. One thing that paragliders and mountaineers have in common is that both understand that many elements in nature are out of our control and we have learned to be patient and accept it. But this 2020, my ability to accept what's out of my control would be tested to the limit with the COVID 19 pandemic.
The year started with back-to-back paragliding competitions, followed by an ascent of Mount Kilimanjaro (the highest mountain in Africa) in February. The plan was to fly off the summit with my DOUBLESKIN glider. But high tailwinds on the crater rim, made it impossible to take-off. Accepting that the conditions were not safe to launch, I hiked all the way down, promising myself to come back another time.
With the spread of COVID 19, rest of my plans were cancelled one after the other. From Marathon Des Sables, the 250km self-supported running race across the Sahara Desert, to the London Marathon and the 90km Comrades Marathon. I would continuously receive emails announcing these cancellations. One of the toughest one to take was the cancellation of X-Pyr. I had been looking forward to this extraordinary hike & fly race across the Pyrenees. But the reality was that, with hundreds of thousands of people dying around the world, these cancellations were truly unimportant. I felt blessed to be alive and in good health.
I started paragliding in 2006. I believe that since the first day I got on a glider I had never been away from the sport for more than 2 months. Lockdown rules in Mexico and the US saw our local flying sites closed. We could argue that paragliding is the ultimate "social distancing", but we had to respect local rules of access to public lands. Often, I found myself staring from below for a long time at the local take-off in Valle de Bravo and remembering the days when you could be sure to see a dozen gliders soaring up there. One thing I was able to do consistently was running. That helped me stay focus and motivated and burn off some of my frustration. But still, I was thankful to be healthy and well.
I was able to get back in the sky in July. The joy I got from that flight reminded me of what I felt during my first flights as a paragliding student. The feeling of freedom and of belonging up there. With those first flights after lockdown, my mind started racing and thinking of how could safely go back to the mountains. I sent my application for 2021 Red Bull X-Alps on the first day that applications opened. The list of selected athletes will be published on 14 October, 2020 With my decades of climbing and long paragliding and hike & fly experience, I'm confident I would be a competitive participant in the next edition. In August, when I was dreaming of what else I could safely do this year, my mind went back to Kilimanjaro.
I've climbed Kilimanjaro, in Tanzania, three different times. First in 2005 as part of my project to climb the highest mountain in each continent. In 2018 went back to try to paraglide off the summit. On that expedition I climbed with the amazing Vern Tejas, with whom I summited Everest my first time. We were unable to launch from the highest point in Africa because of the unusually high amount of fresh snow at the summit of Kilimanjaro. With no wind, we were unable to take a few steps to launch before falling into deep snow. As mentioned above, I went back this year to Kilimanjaro with my wife and father in law and strong northerly winds made it impossible to launch. So, with September being the best month for conditions for a summit launch, why not consider going back to Kili this year?
In my expeditions, I always try to learn from past mistakes and to be pro-active in fixing them. This time, I'm working with Paraglide Kilimanjaro, the most experienced outfitter for paragliding expeditions on the mountain, with an excellent track record. The planning experience has been exciting. There were challenges with the travel arrangements, being virtually impossible for me to fly through Europe to reach Tanzania and, instead of a 20 hour trip, I'm looking at 39 hours traveling to reach Africa. It's a small inconvenience for another chance at flying off the highest peak in the continent. Yesterday, when I was packing my DOUBLESKIN glider and MONTIS harness, I was dreaming of soaring over the glaciers of Kilimanjaro at sunrise.
As I write this, I'm sitting at the airport outside the gate, wearing a facemask (I will have to wear a face shield too, airline policy) and about to board a 15 hour flight. During these times, being able to do this climb and to be back paragliding is a privilege. I'm extremely grateful for this amazing opportunity.