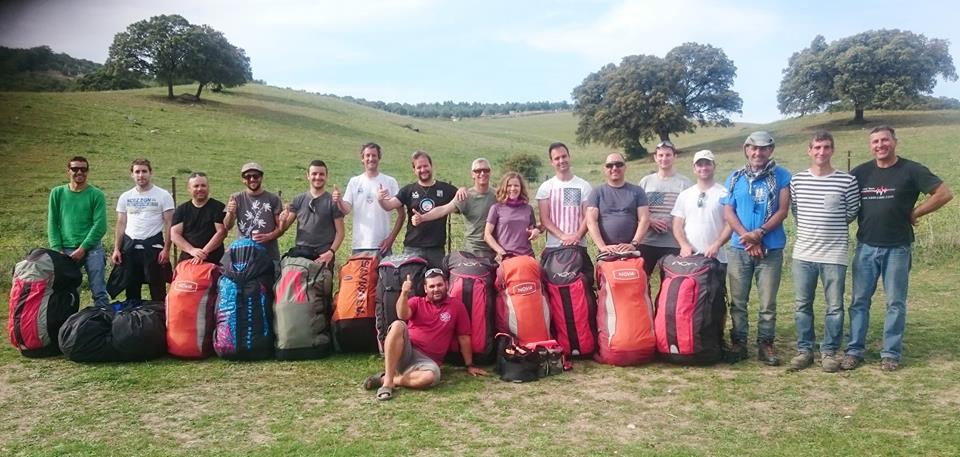 Next Post
Previous Post
Good day to all
Returning from a beautiful 3 days of paragliding training, at Algodonales and with Wind – Centro de atividades de montanha – Windteam Pro and almost starting the competition season, it is time to share with you what I will do, what I want to reach this 2017.
Well, I want to fly, as all of you :)
I will start competition season at Pegalajar – Spain – Pre-PWC from 29 April till 2 May. It will be a hard competition… they are all using Booms, Zenos and Enzos. So I will try to have fun and fly till goal most of the days… I hope so.
Then, because I was invited to, I will take part of a conference about Outdoor activities:  https://www.fame.com.pt/conferencias It is supposed to talk about my passion – paragliding. If you remember, all the 24 years I have been flying, I have been flying  NOVA. So, I will talk about me, and guess what… about NOVA.
Now, to finish, I will talk about my first subject: the 3 days at Algodonales: Superb forecast, and superb thermals, even with the 2 lines on the skew t – dewpoint plot and environmental sounding so close from each other, giving me the idea that Cirrus clouds would be all days on… They were, but the thermal also were there. Superb group of young pilots :) most of them with NOVA gliders.
Superb to fly my TRITON 2, checking what to improve and get in better shape about thermalling in turbulent air. Getting time in the air, even when feeling bored and tired – training resistance, training the speed brake system that I must reconfirm – I adore…. Makes me feel more secured, and getting instantly the correct feeling about Triton behaviour.
Some guys told me about ThermiXC – wohou… what a wonderful planning tool! Thanks NOVA to support this project. :)
Lucky I am :)
Take the group photo of us :)