Next Post
Previous Post
All of a sudden, alot of Extremsporthappenings are popping up – all over Norway. The Extremesportweekend was established two years ago, and this was the third event.
Vannøya is an island one hour drive from Tromsø, then you take the ferry over from Hansnes, it takes another 30 minutes. There are about 1000 people living at the island, and most of them can be considered extreme, some way or another. The aim is to attract extremesportpeople, for a lovely weekend with new friends, either paddeling, blopping, paragliding, speedriding, SUP, mountainbiking or skydiving.
We arrived Thursday, and we were the only tent at the camp. And the camp was situated at the spot on the island where wind always blows – some hundred meeters from the windmills. We had a relaxed night, driving back and forth to find good spots for paragliding the next days. On Friday, the whole event started with skydivers trying to avoid the windmills, while landing at the beach. They all did well, and as it was still too windy, we started off hard partying. The band that opened the party is called "Senjahopen" and almost everyone went to the party. Even though the cover was not really sexy…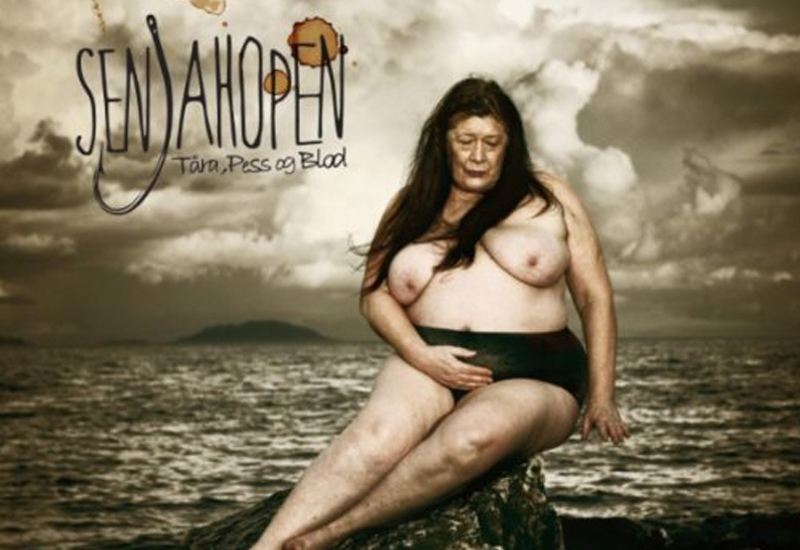 Saturday morning most people had a terrible hangover, as the party was kind of extreme – as it usually is, in Northern Norway. There were unfortunately given no information to us, about where things were going on. Except from on Facebook, wich had no connection at the campspot. Luckily there are not many policemen at the island, so we headed north east, and decided to try out a mountain called "The Sharkmouth". Half way up, we had an excuse to stop breathing, cause we met some locals. I begged them for coffee, and asked where I should land to get it. If Northern Norwegian people don´t automatically invite you for coffee, invite yourself! :-) Some meeters higher up, some creatures came running towards us. We rubbed our eyes, and shook our heads – what the hell did we drink last night?
Four lamas arrived, staring at the stupid sweat paragliderpilots that looked incredible shaky. An another excuse to stop. We are really used to meeting reindeers up here, not LAMAS?!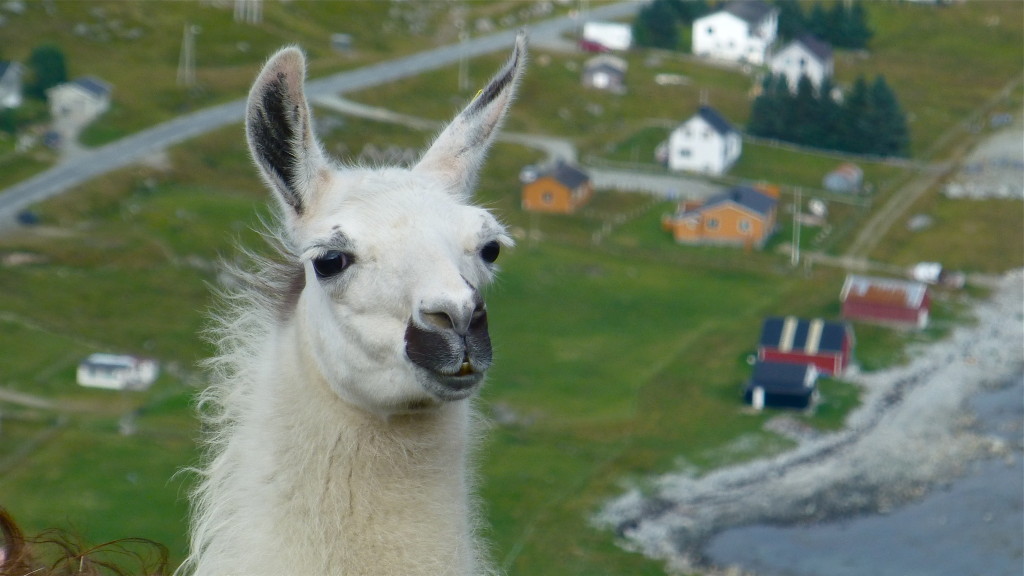 t was definitely time to launch the "Sharkmouth". The eagles were soaring the cliffs, and off we went. Soaring together! Some stayed up more than an hour, others really looked foreward to the freshly brewed coffee. I landed on the doorstep. And there were no need to knock any doors. They had grilled some sausages, they served coffee and ice before they gave me a lift to pick up my car. Then they shared a bottle of Proseco with me, before Alf Ole landed. He looked a little bit exhausted, and got an ice cold beer. I asked if I could have a shower as well, and they found some new T-shirts, showed me where I could find some new make up and a towel. When I was done, there were more redwine and a great chat! We left late, and continued the party at the camp, smelling as flowers.
Sunday morning we woke up before nine, and the rest of the camp seemed dead. Only paragliderpilots were awake, planning where to go today. We went east, to "Svartvanne" at Kristoffervalen. It looked promising, for soaring. As I carried my Mentor3 light XS, in a NOVA ONE harness/backpack, I had to wait for the lazy guys carrying heavy duty.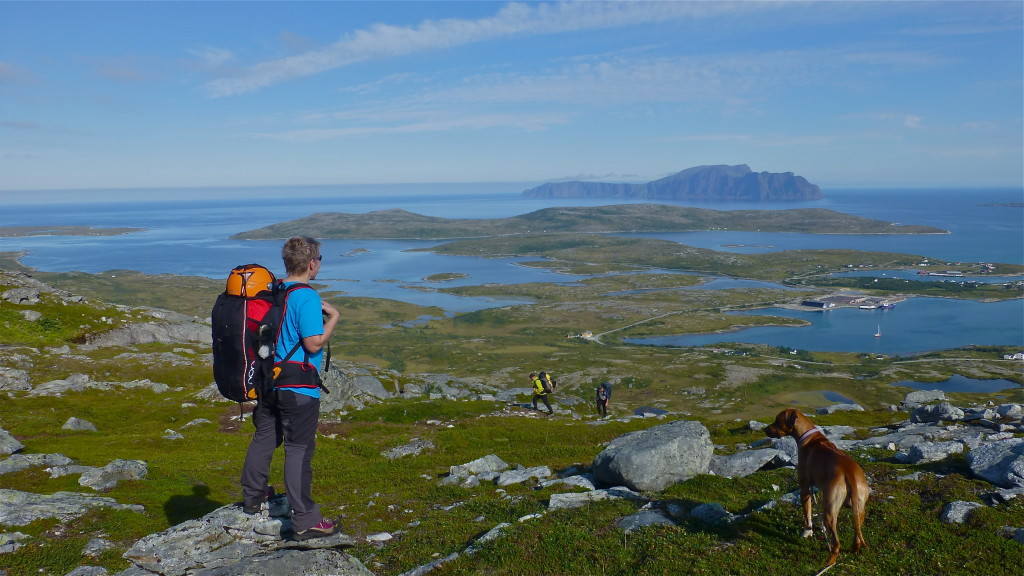 The nature was incredible, the water so clear. The conditions seemed so good, and I was ready to launch – off I went. I soared along the mountain, further east, I had one eagle above me, one underneath – and there were alot of grouse just above the trees. Amazing! Unfortunately I couldn´t stay up as long as I hoped, but the flight was beautiful – I had a great feeling heading for the landing at the seashore. The others followed, but we all agreed on coming back – on a clubtour. It is cheaper than joining the festival. Unless you want to get to know all kinds of extreme people.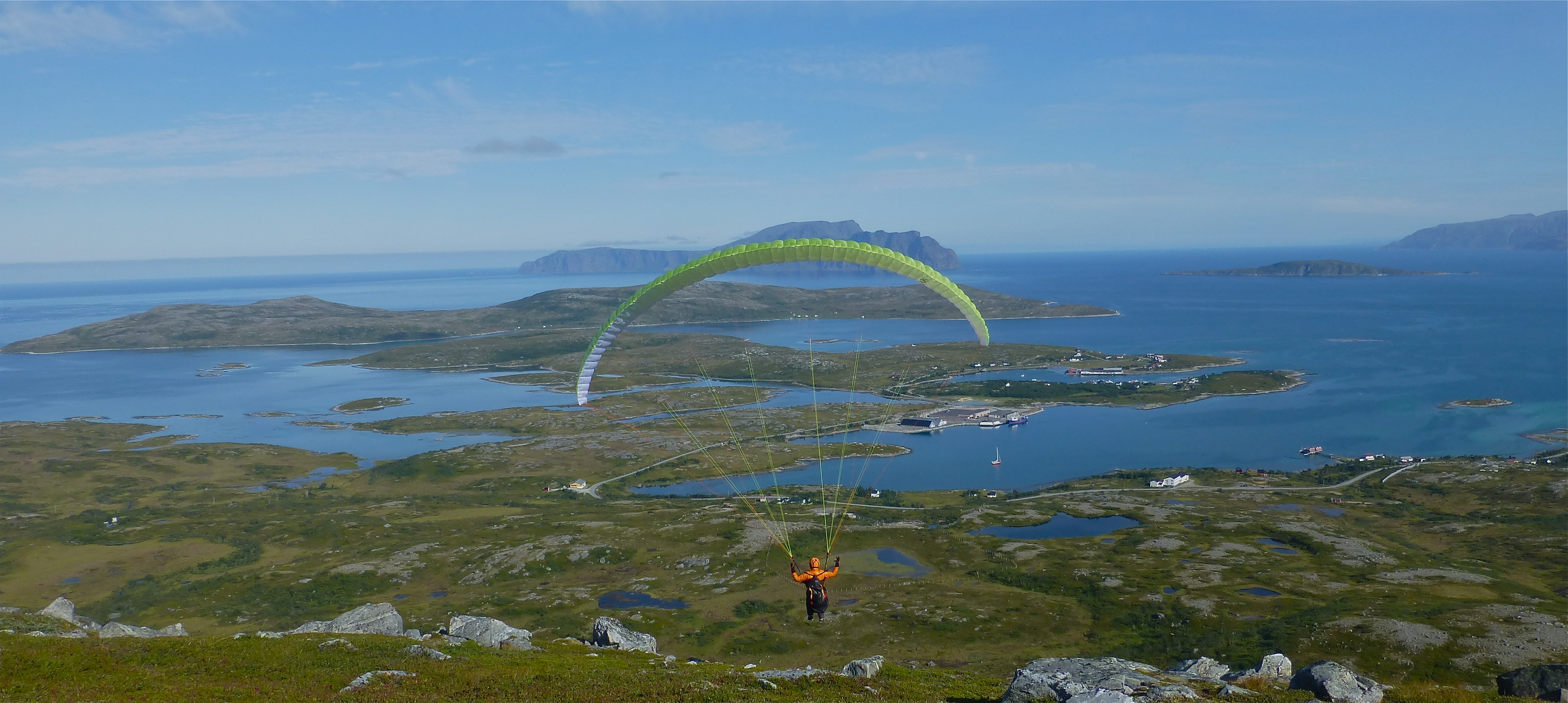 Vannøya has great flyingsites in all directions.
I am definitely going back!
Video from 2014: http://youtu.be/eQrfOaIei6A?list=UUASzwQrWqMGv_QV7752sSCg