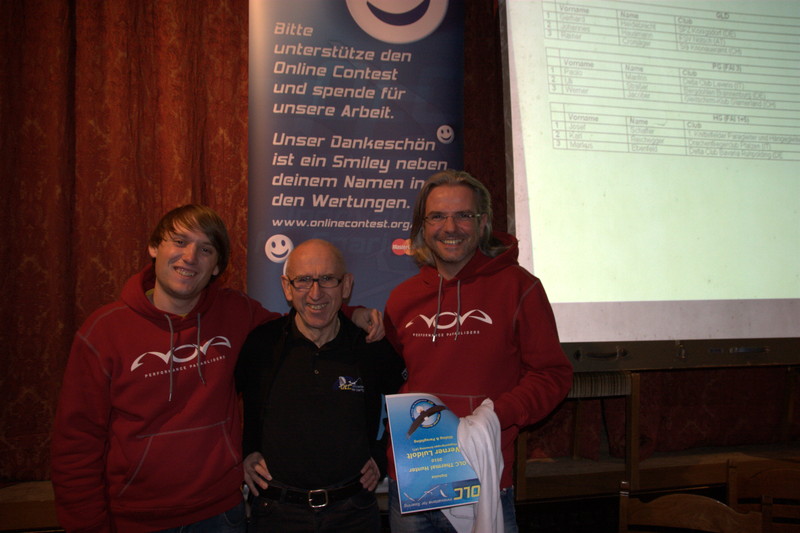 Next Post
Previous Post
On 19th February we travelled to Zell am See to give our presentations – Werner's presentation covered >reduce to the max< the transition from gliding to paragliding  – he was able to build a bridge between both sports and gave a good description of his motivation.  Chris talked about >Thermal Partners<: paragliding with two young falcons – a very interesting story with impressive photographs.
Altogether this was a very interesting event which covered several types of flying that rely on using thermals: model flying, paragliding, hang gliding and gliding.
It was particularly nice to meet up with old friends and also get to know new pilots: Tom Weissenberger, Uli Strasser, Sepp Schafer, Die Schlierseer, Johannes Hausmann, Martin Wörther, Edi Supersberger and Hermann Trimmel.
Werner was surprised when he was presented with a certificate which was awarded for the first time >OLC Thermal Hunter< This is an award which Werner very much appreciates, it has always been important to him to combine all disciplines of flying.